Only good stories start with a bet and the best ones end with a destination wedding. And so it's, Maria and Toon's story is one of the best. Once upon a time there was a girl who bet with her friends that she was able to talk to a guy. A few years after that day, that girl and that guy would get married in an amazing place, Santa Marta.
This was an epic celebration, no question about that. Many guests came from the Netherlands, the country where Toon is from, and from many other places around the world to celebrate Maria's courage to say the first hello and love, that which never knows borders.
We have to say there's something amazing about destination weddings, something that makes them the coolest celebrations, so we decided to make a short list of the pros of leaving town or country to tie the knot:
A new vibe: You'll meet a different weather, different people, different flavors, in conclusion a whole different culture that makes destination weddings a complete experience.
Mini vacation: Who doesn't like a little getaway? Your guests will have a great time and you'll extend your wedding celebration to a week or at least a couple of days.
The backdrop of your dreams: You probably have some ideas for your wedding photos and if you decide to have a wedding destination you will be able to choose from almost any place you would like to visit with your friends and family and create amazing memories together around your wedding and the chosen destination.
Close guests: For some of your guests won't be feasible to attend your wedding which will make you have a more intimate wedding and be surrounded only by your closest friends and family.
We know, these are tough times to plan a destination wedding or well, almost any wedding, and that's why we suggest planning destination weddings taking place in 2022. The good thing is that with this messy economics, you'll get good deals with your vendors and besides you'll be supporting the people behind this battered industry.
But as we always say, images tell more than a thousand words, so take a look at Maria and Toon's destination wedding and draw your own conclusions. At least we got one thing straight, we could never get bored with these guys and their friends around.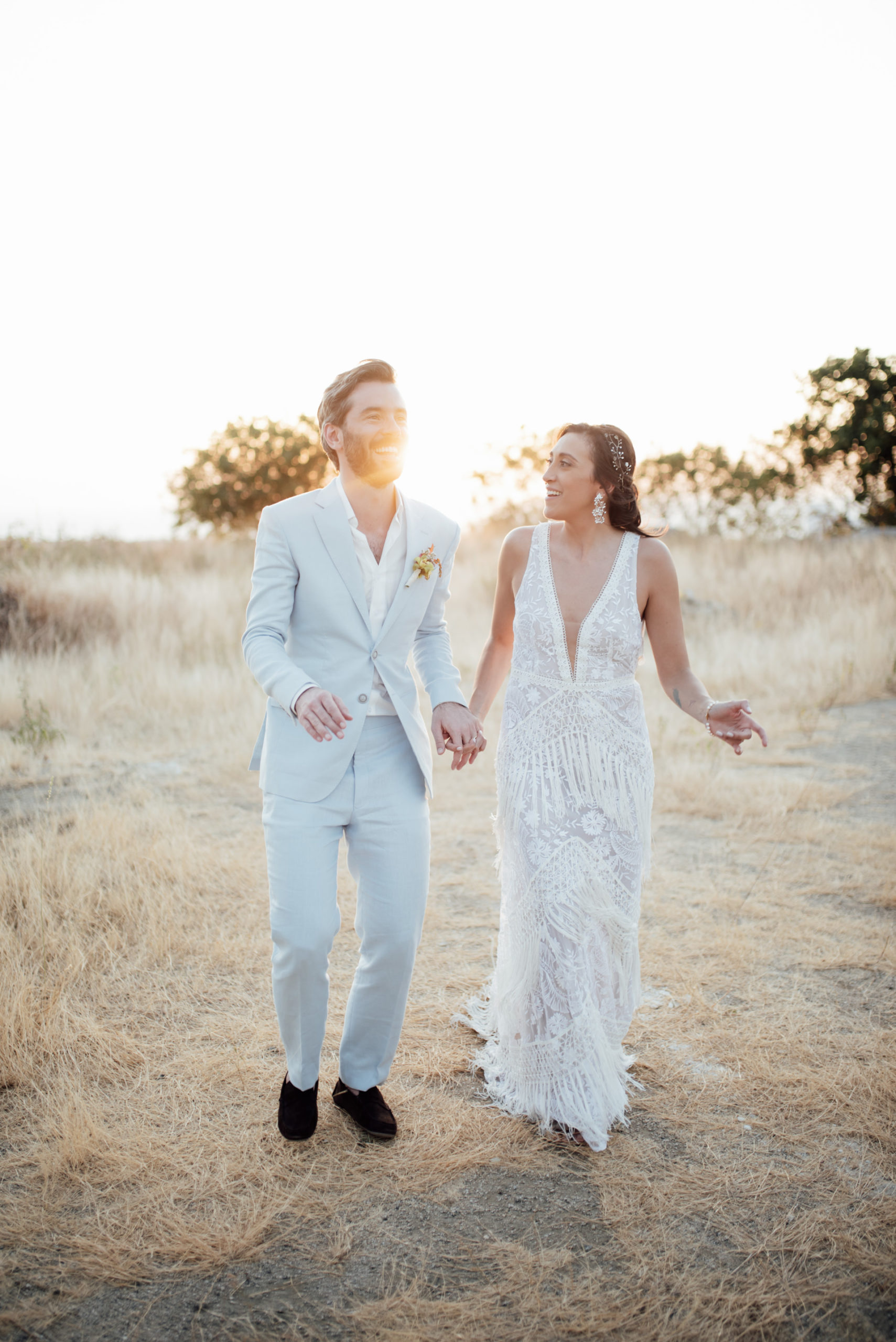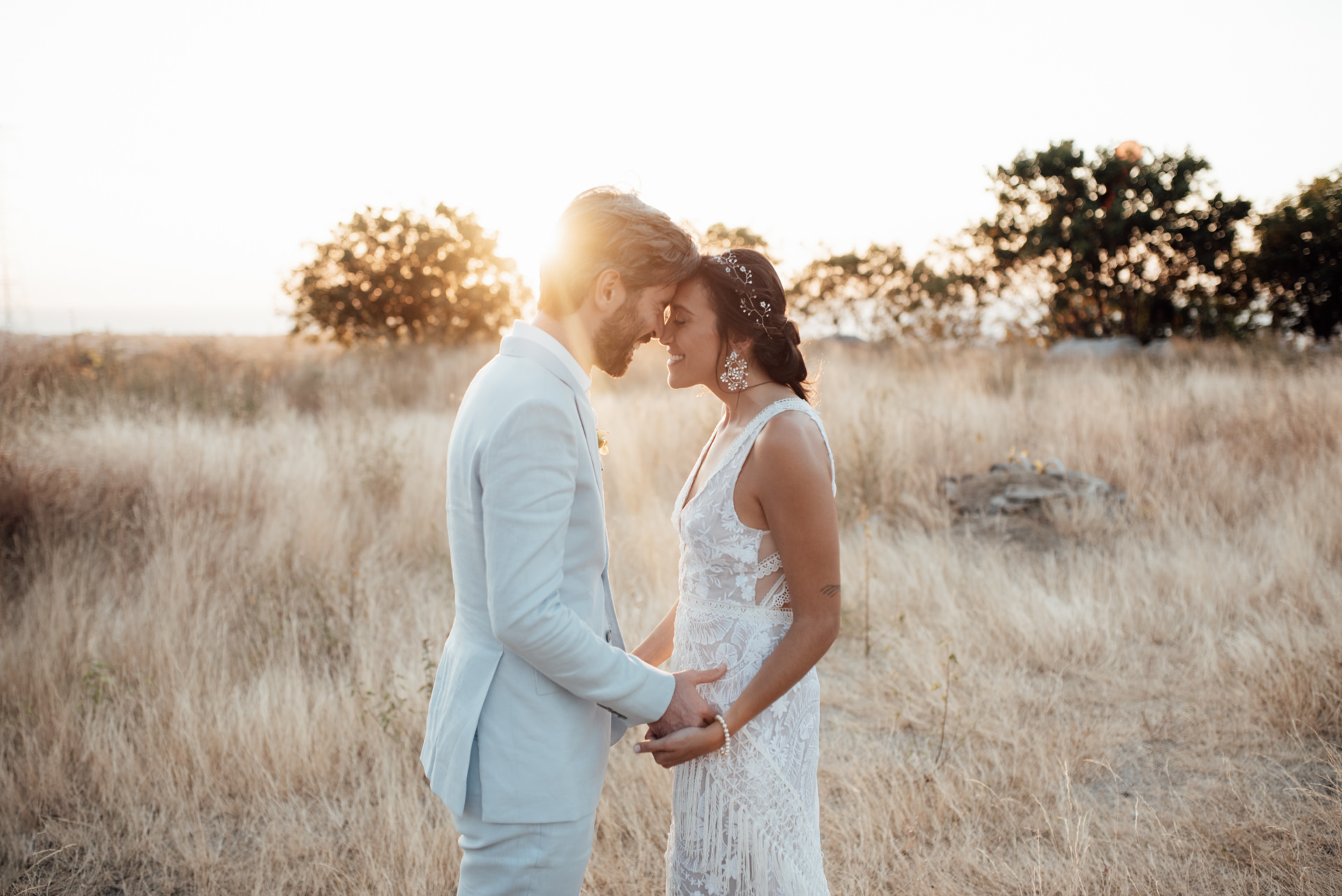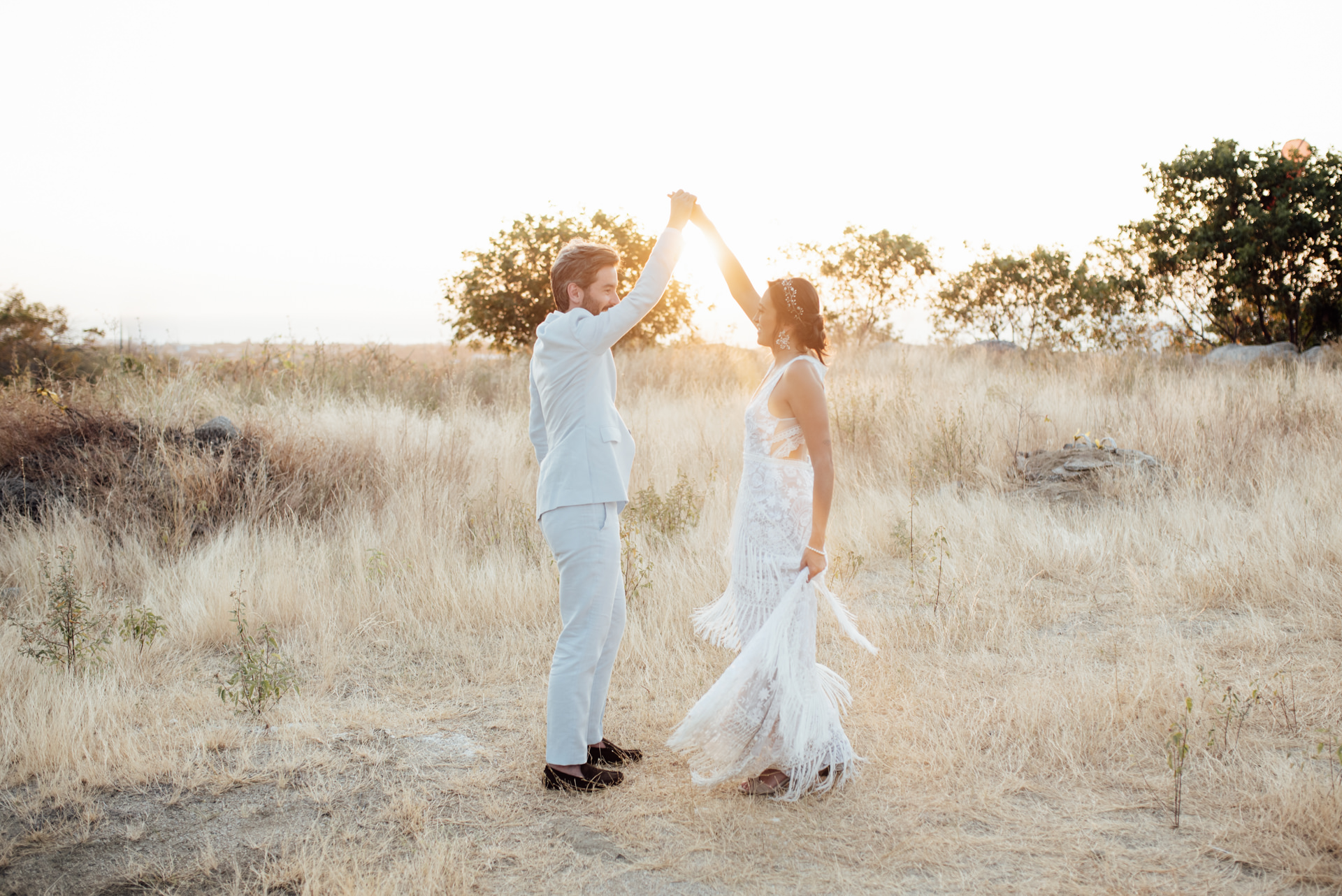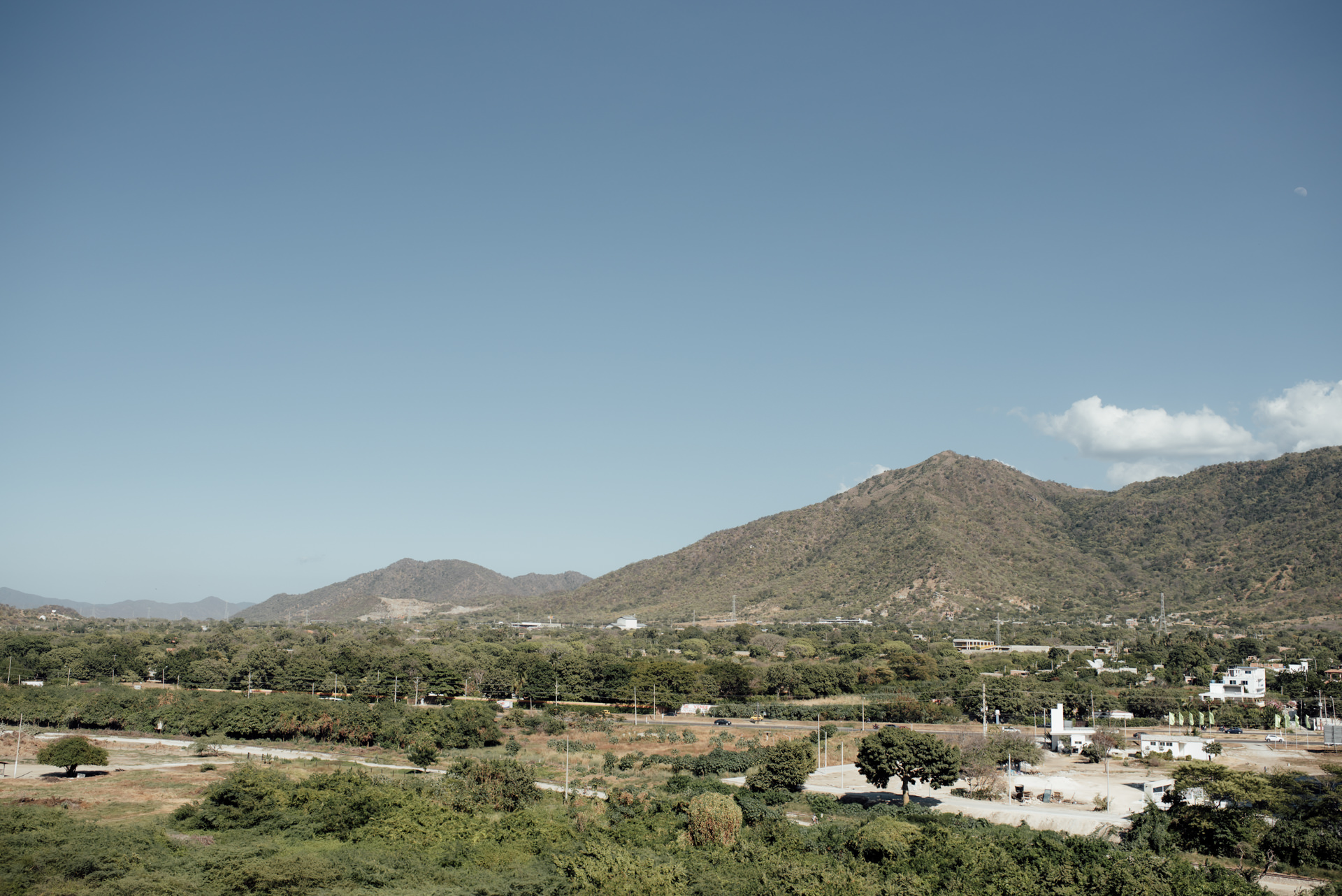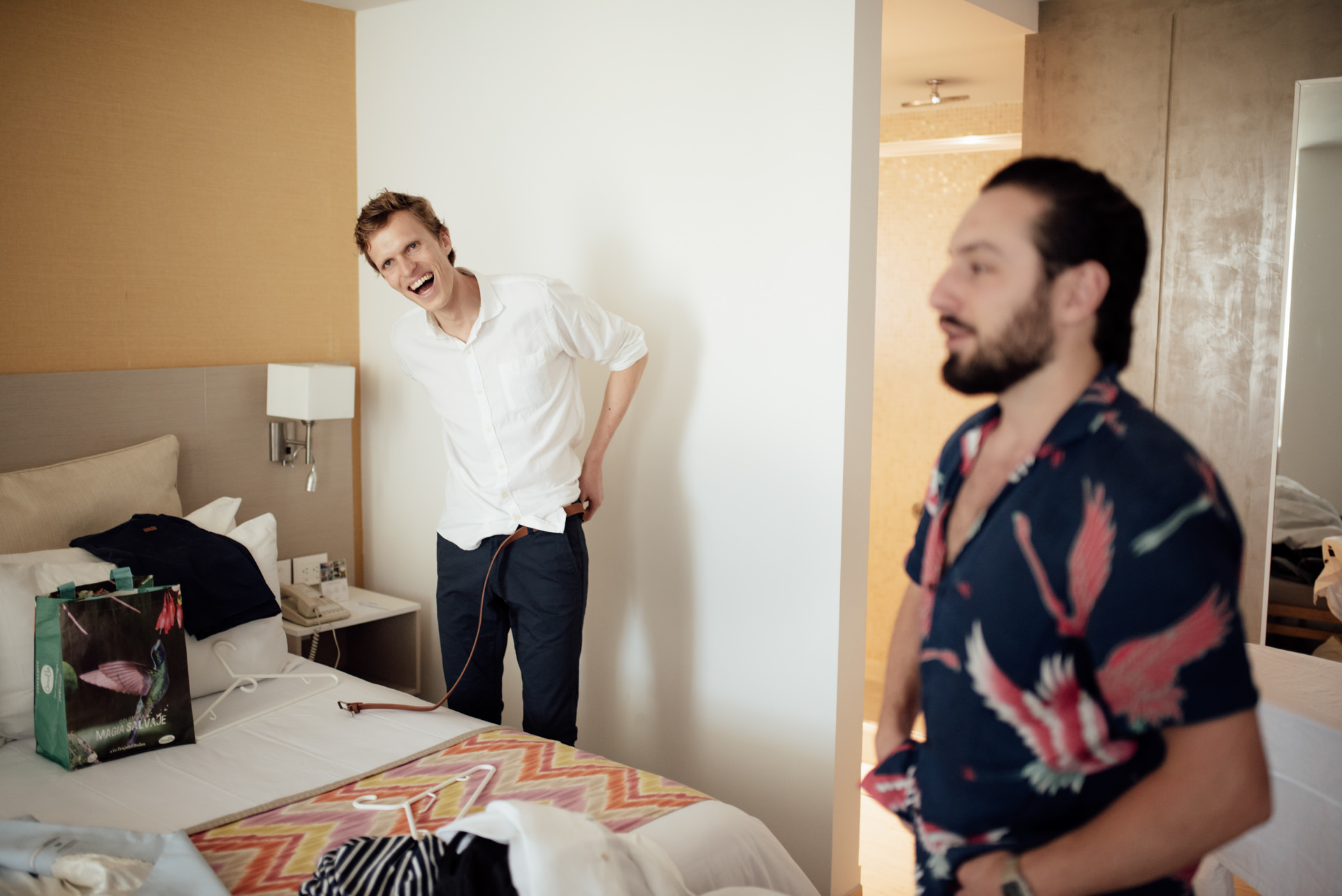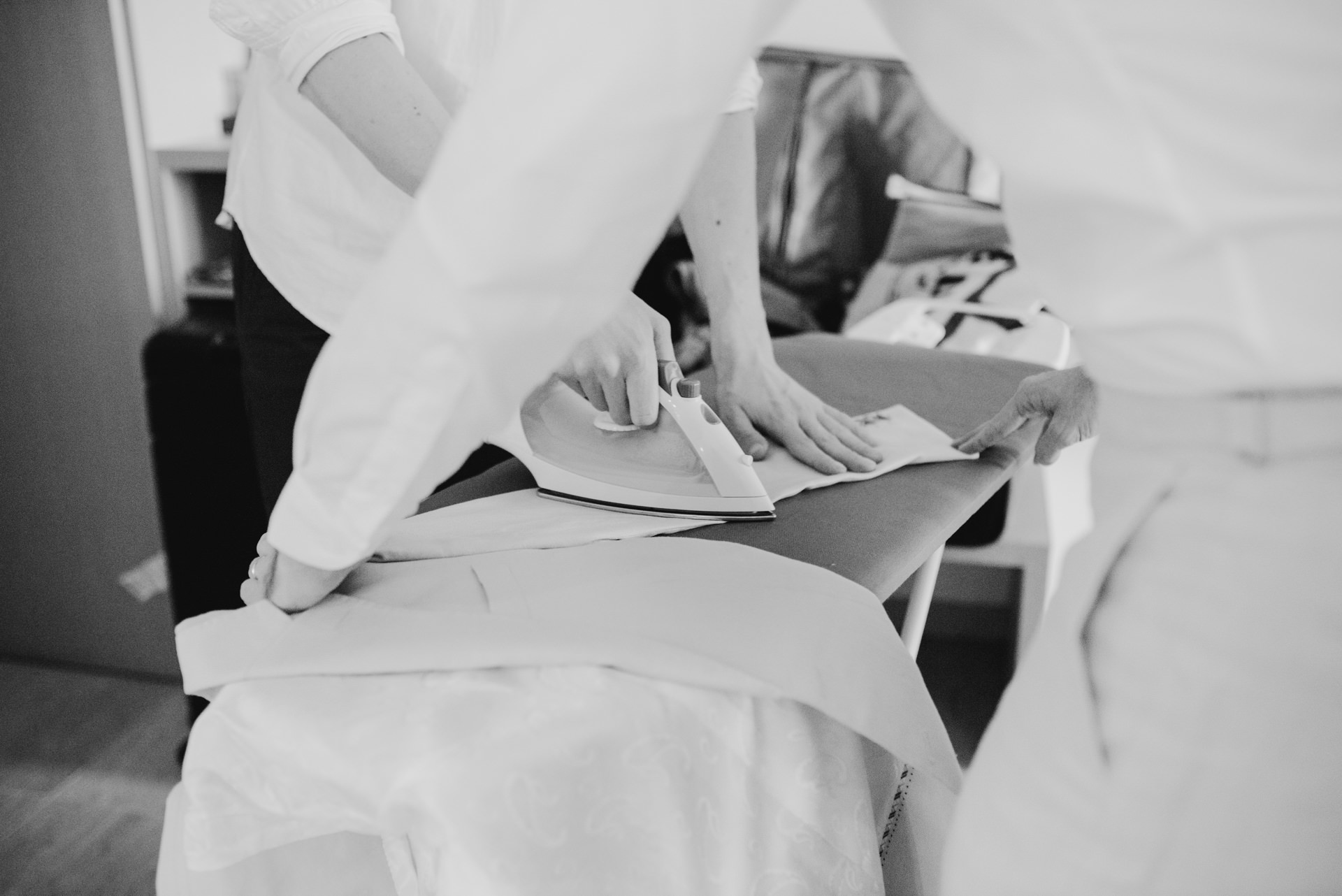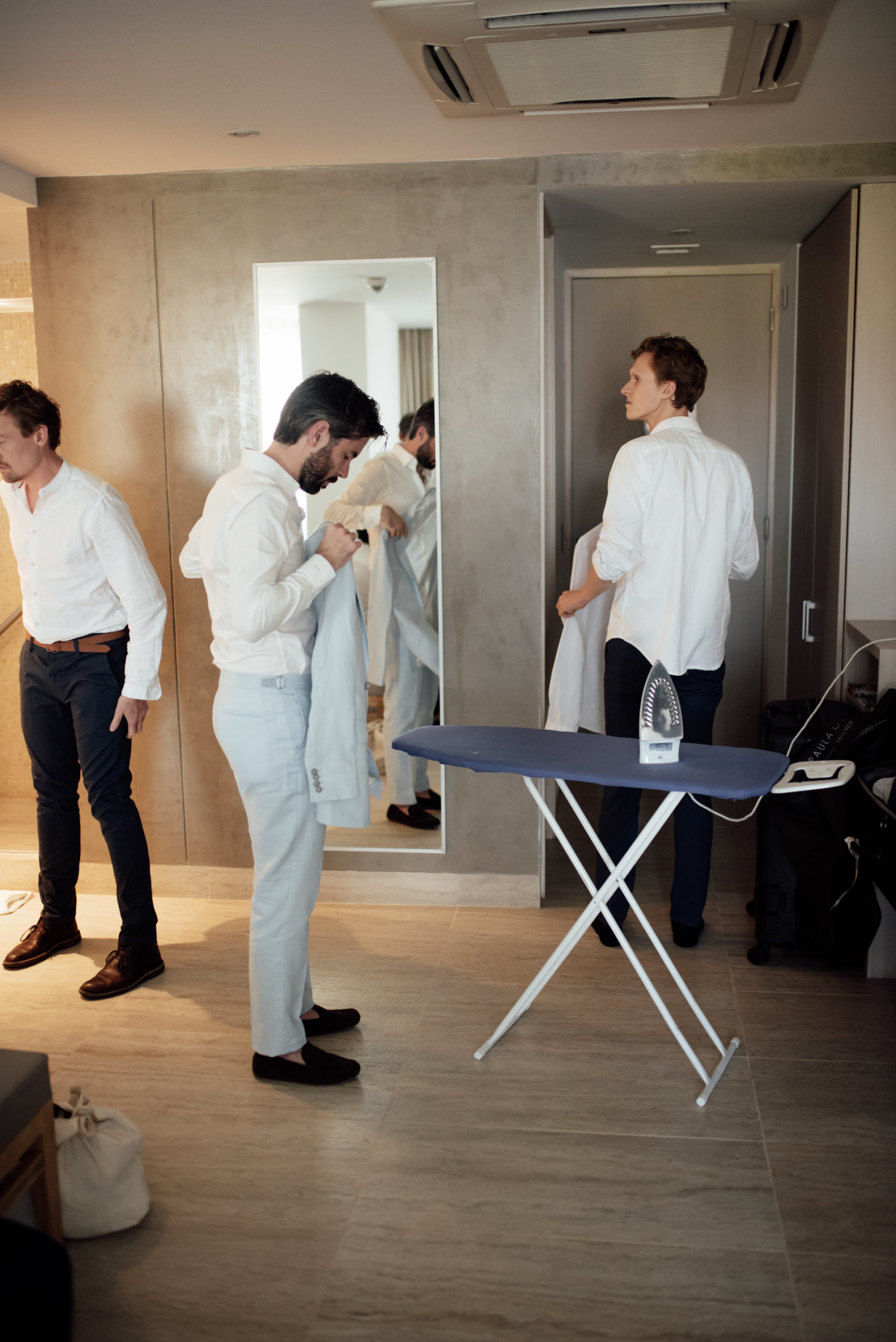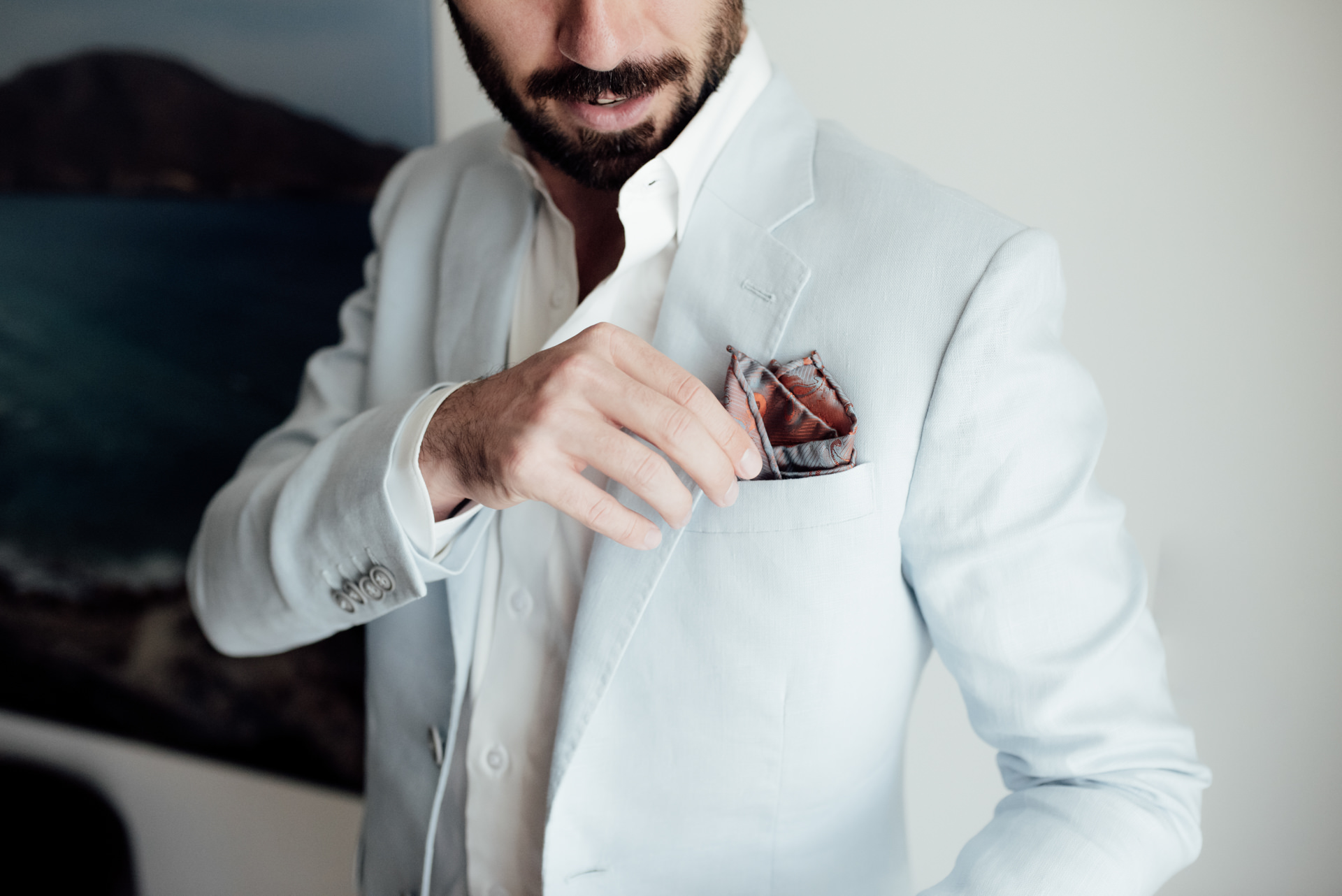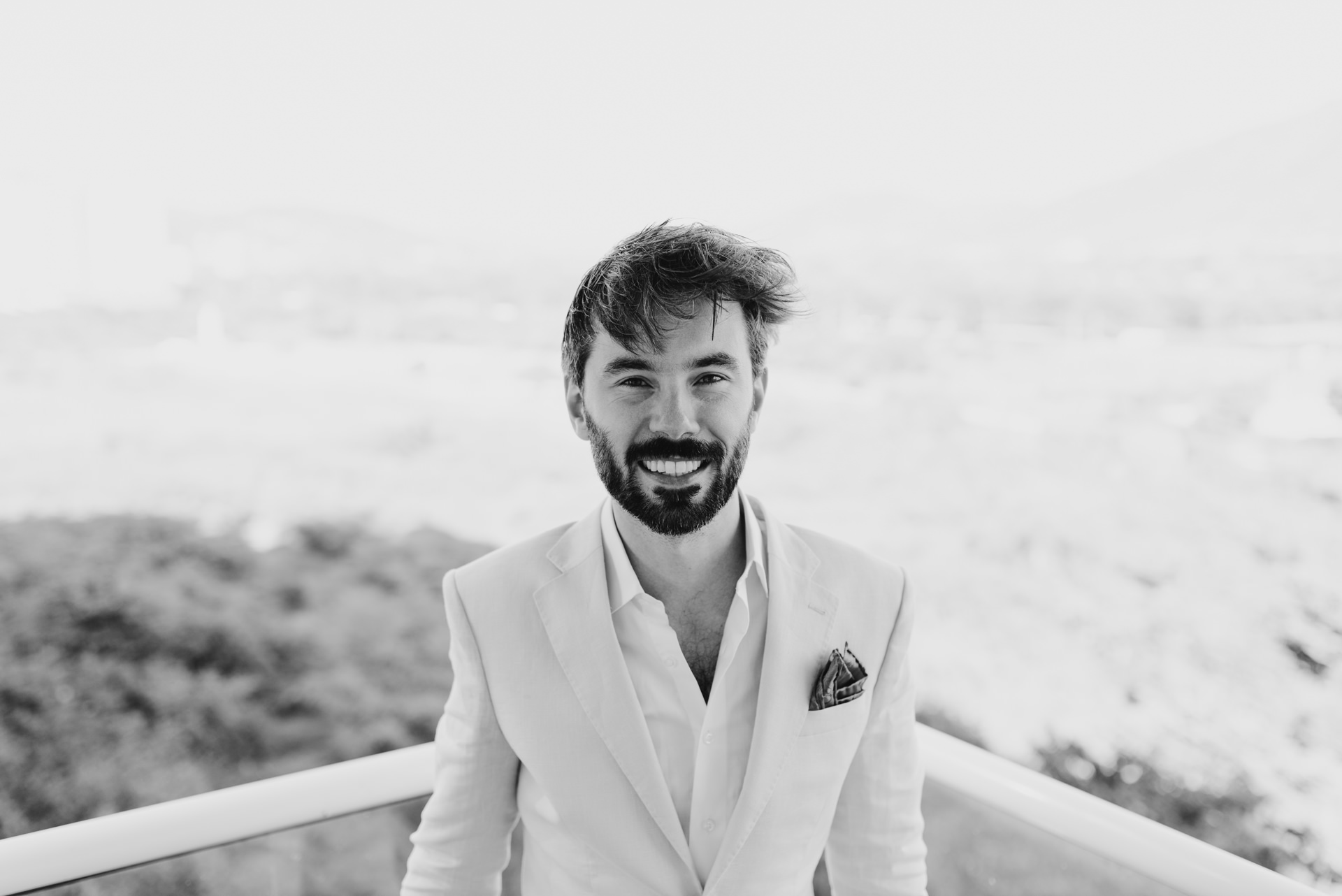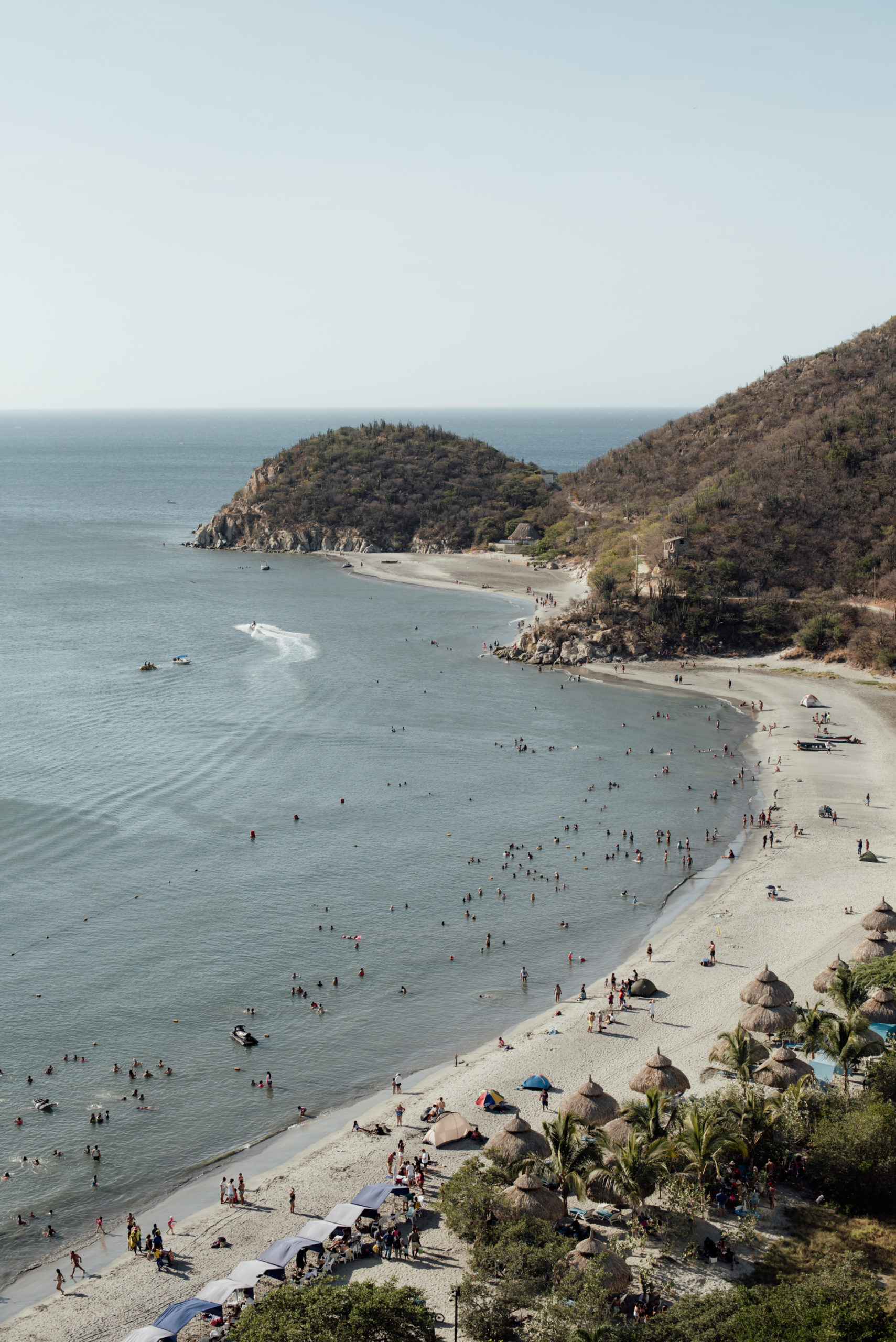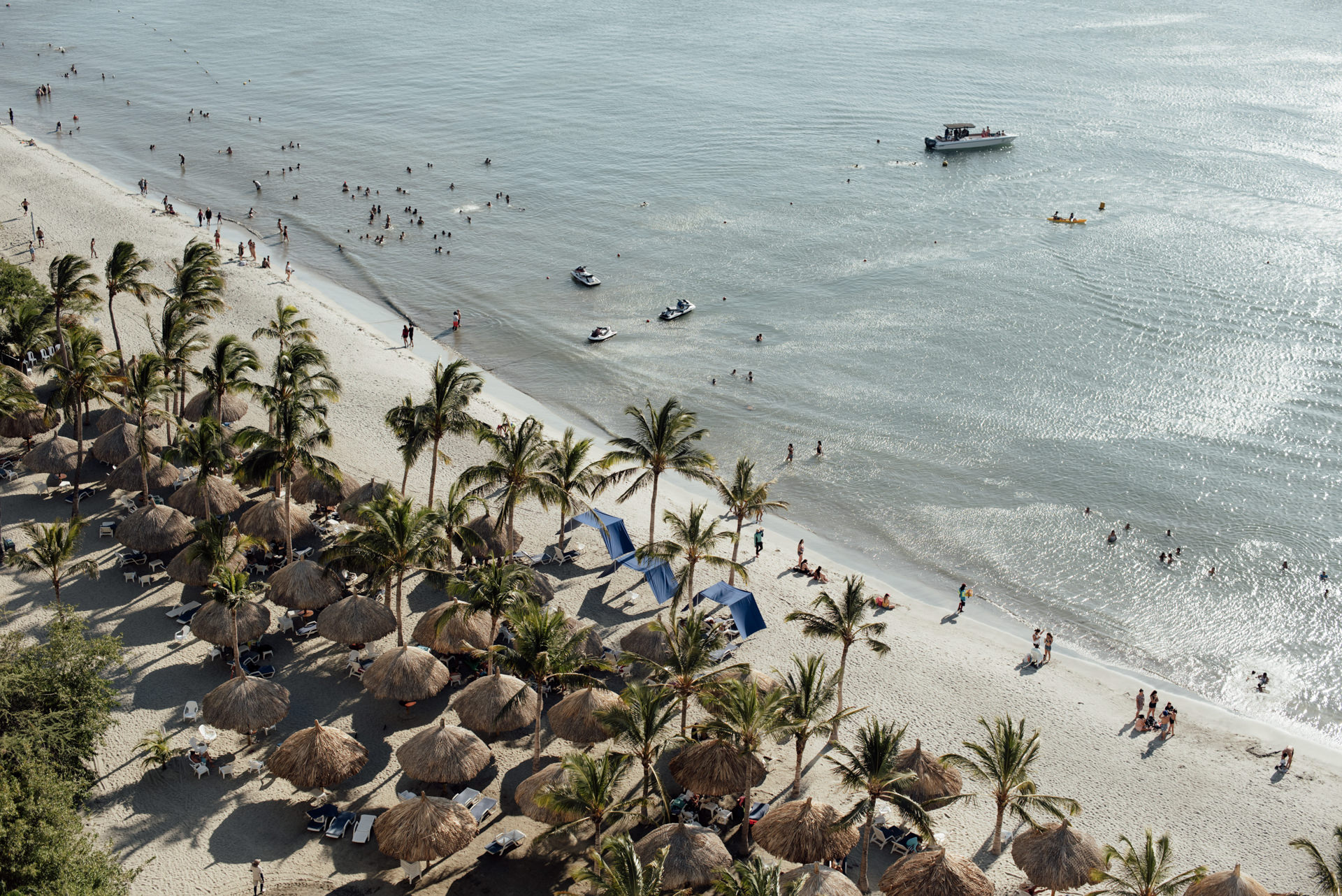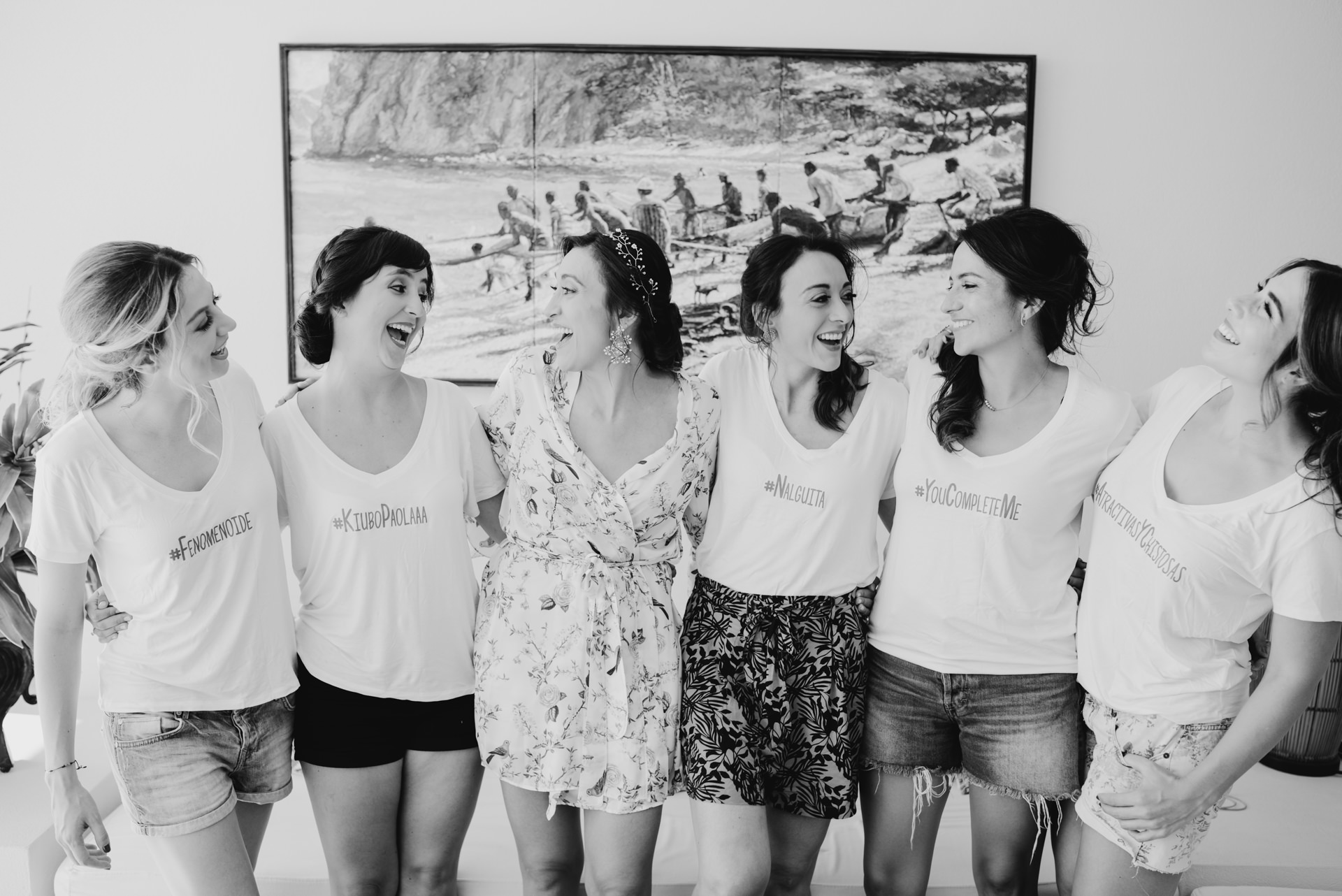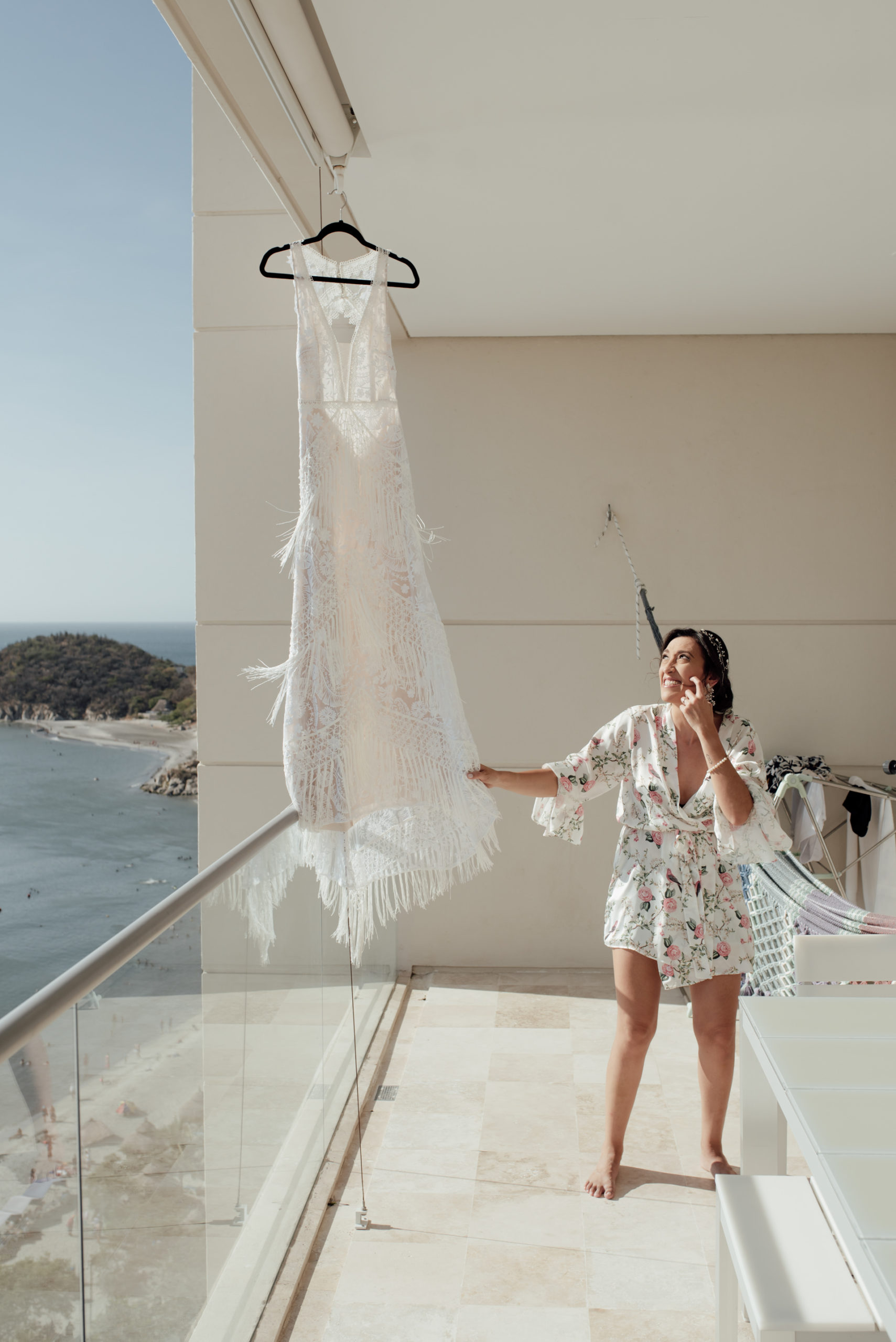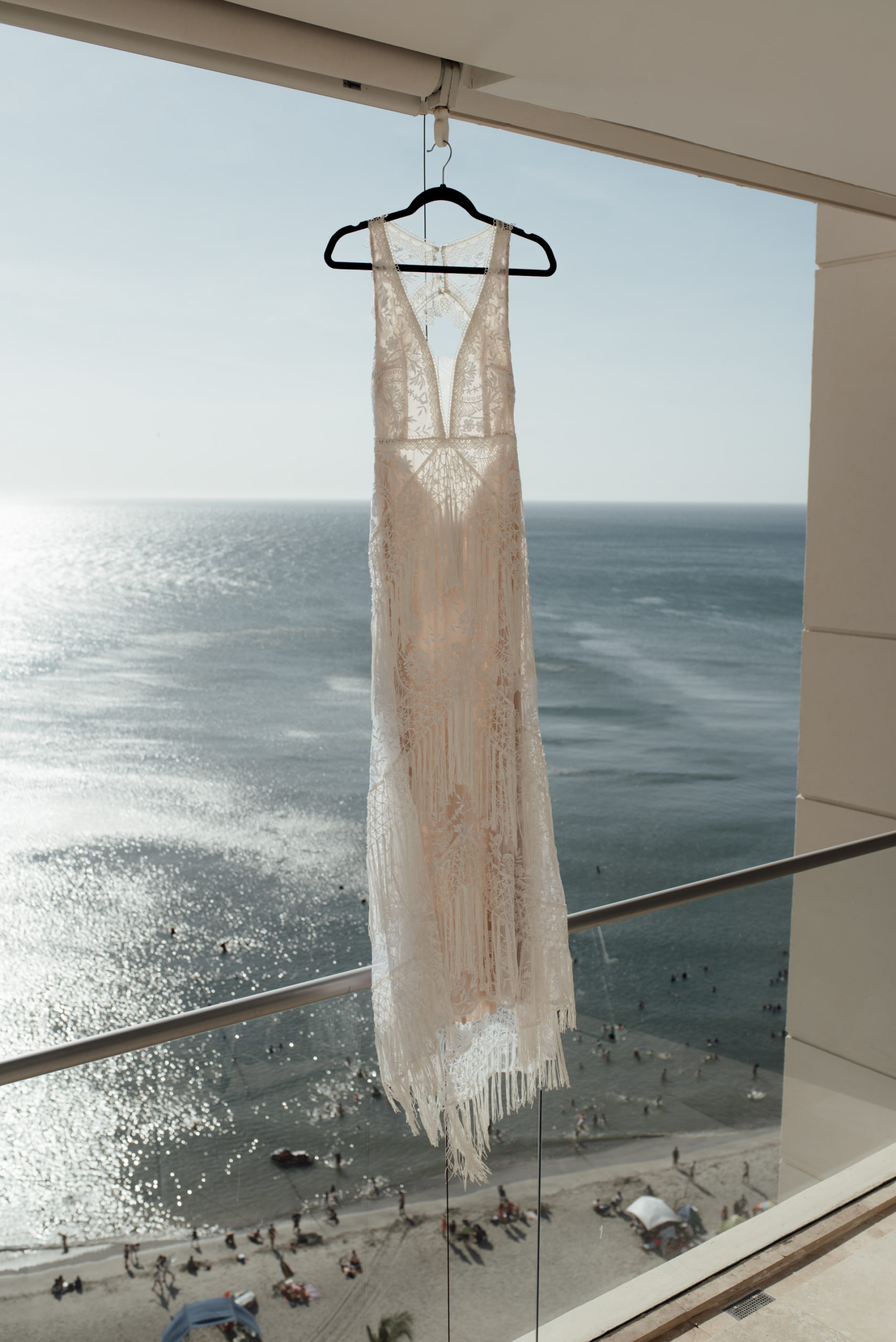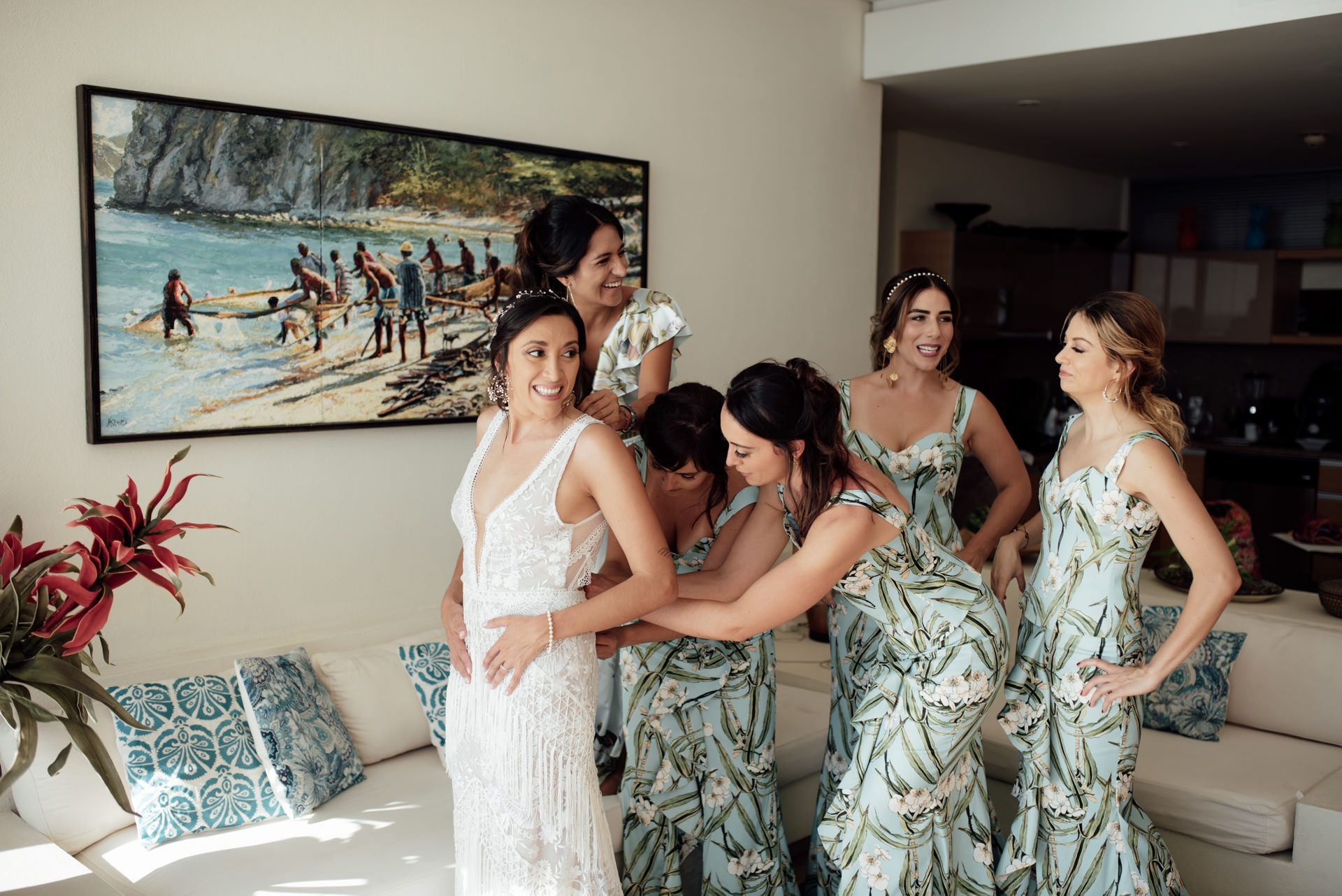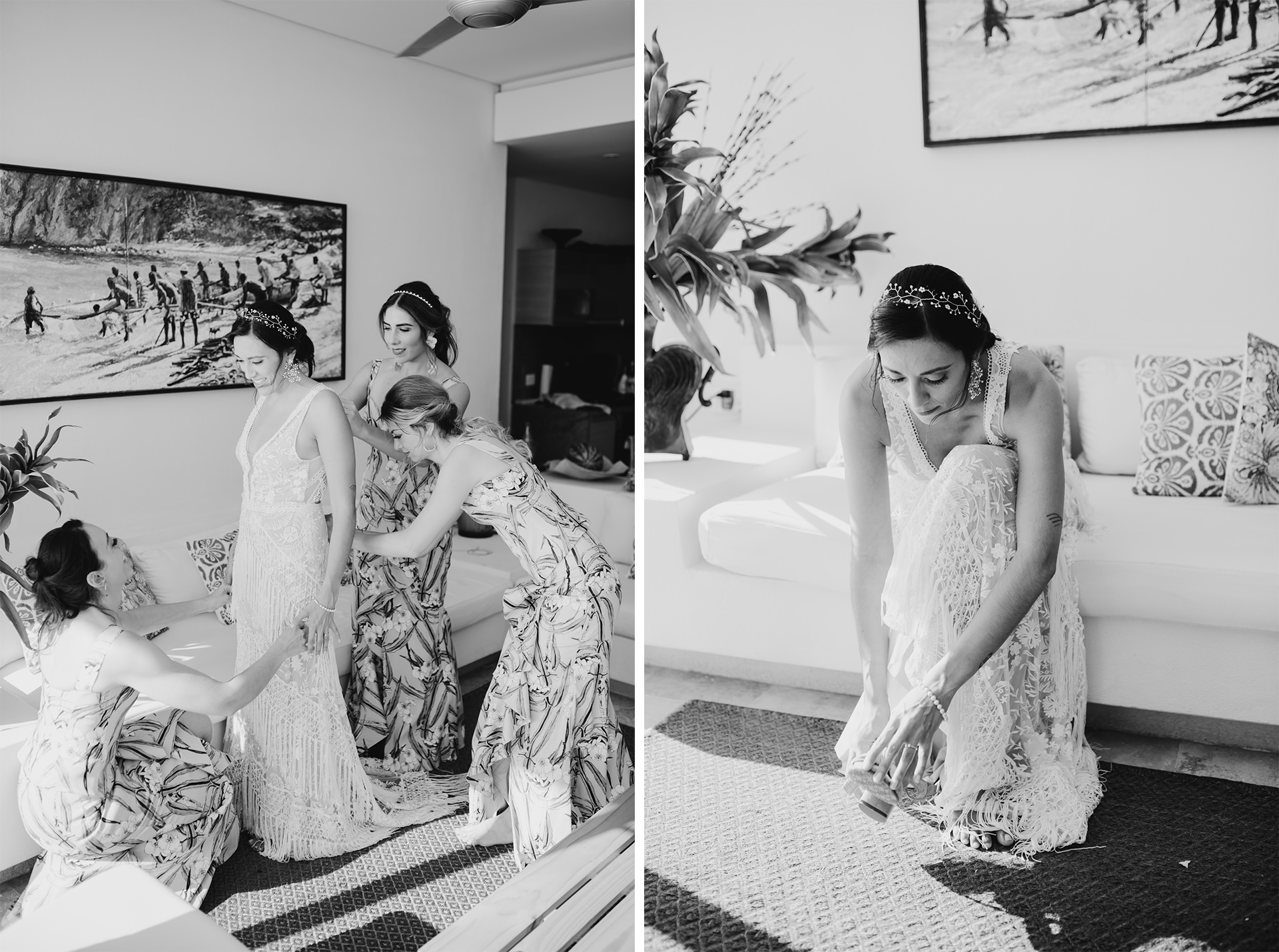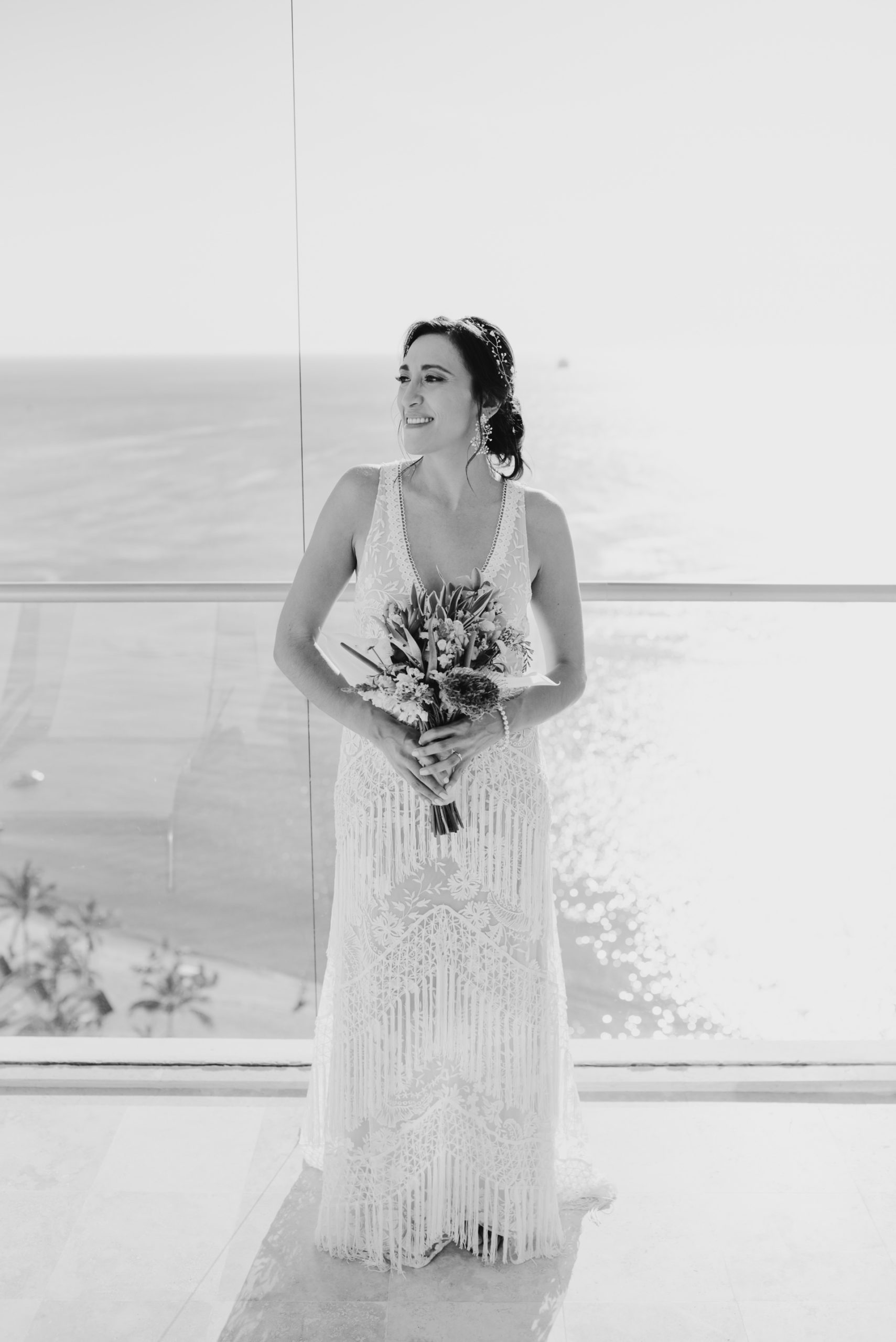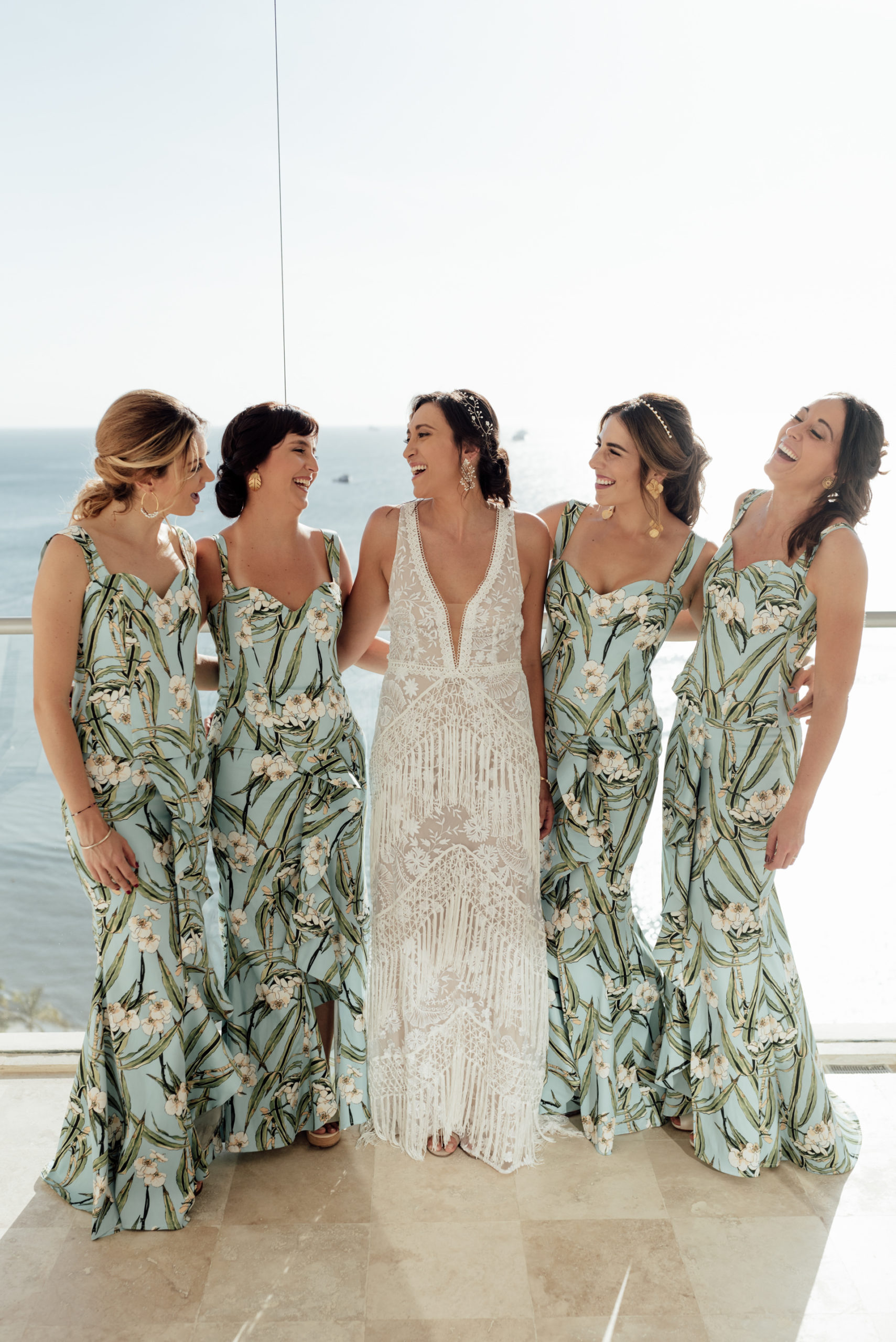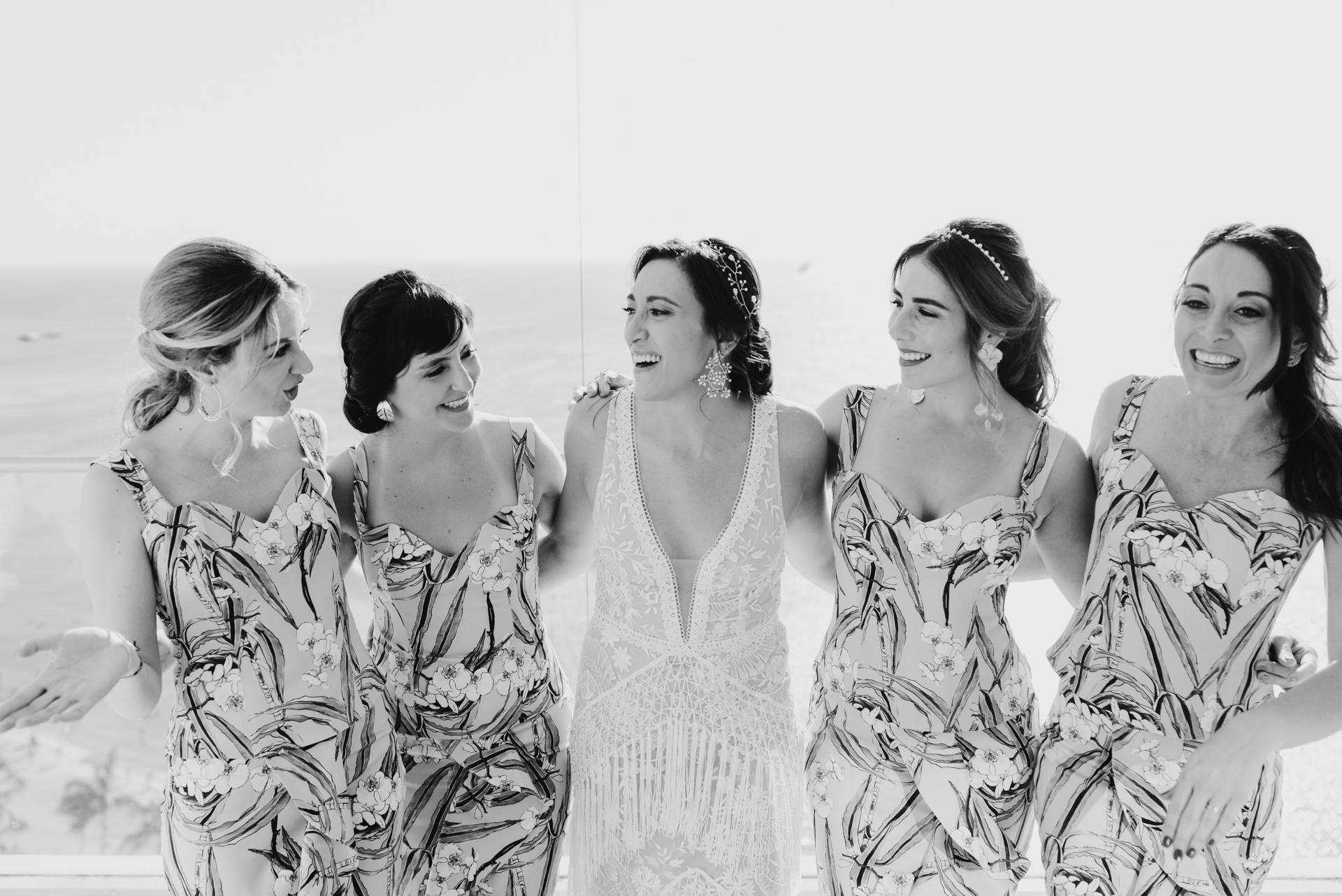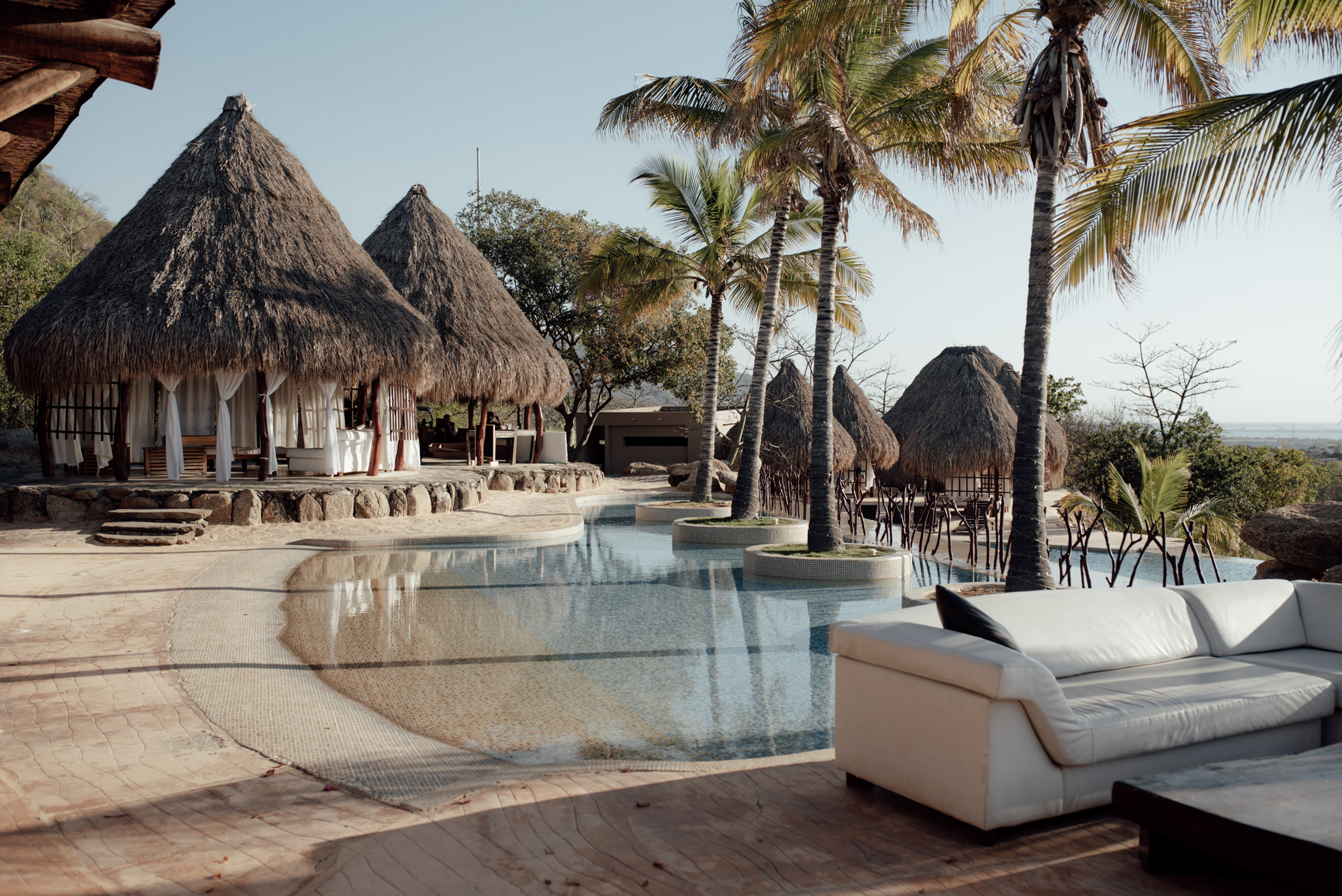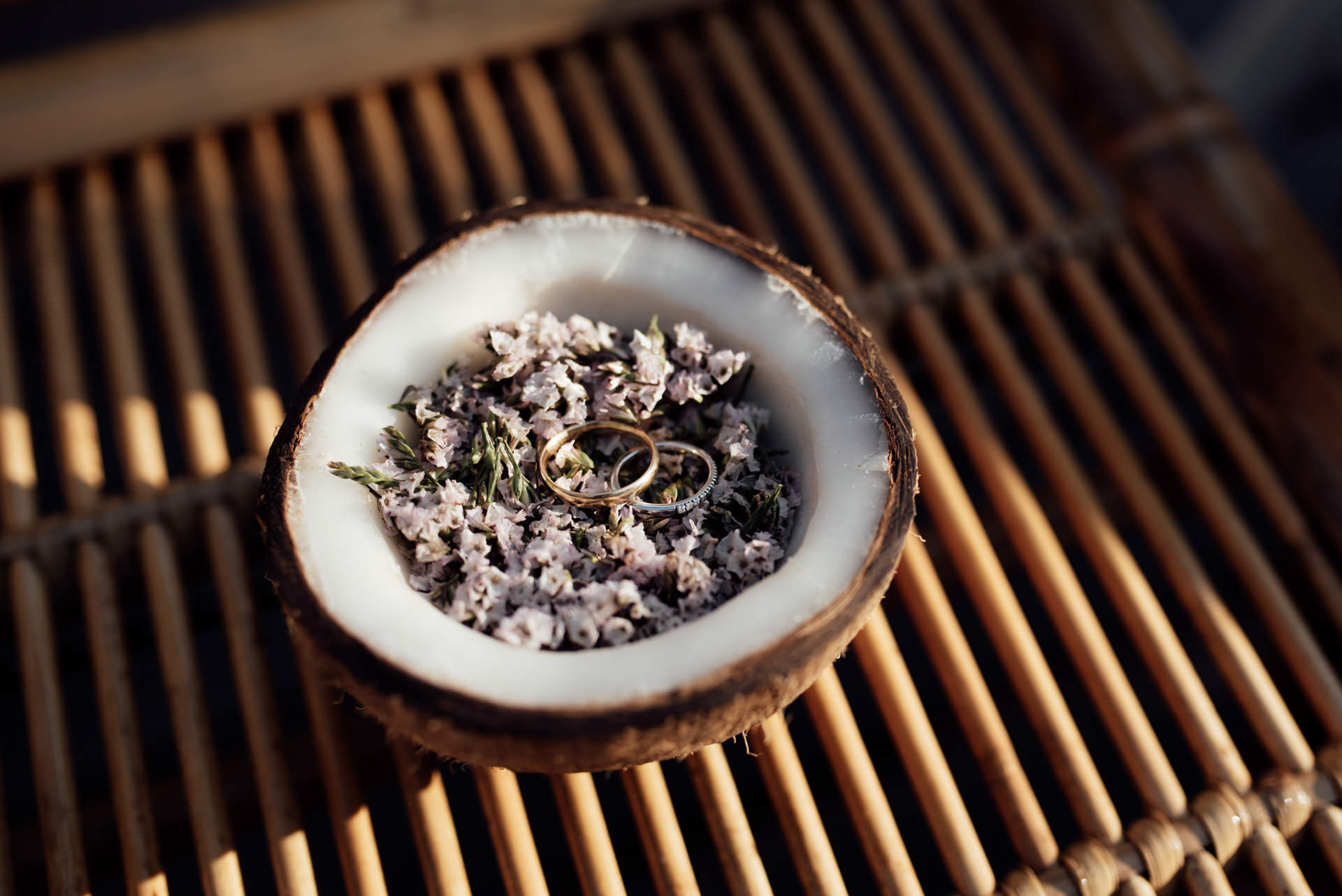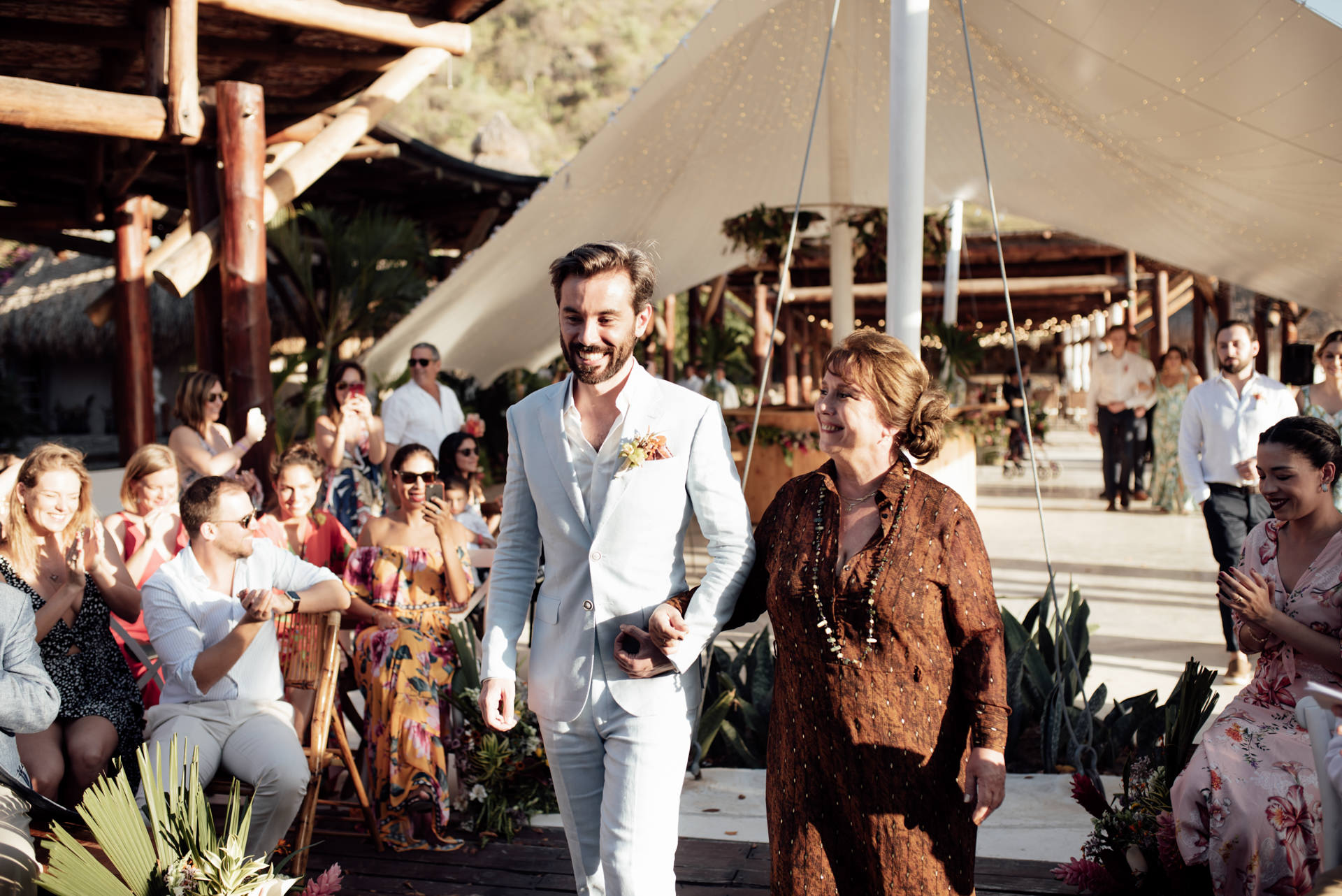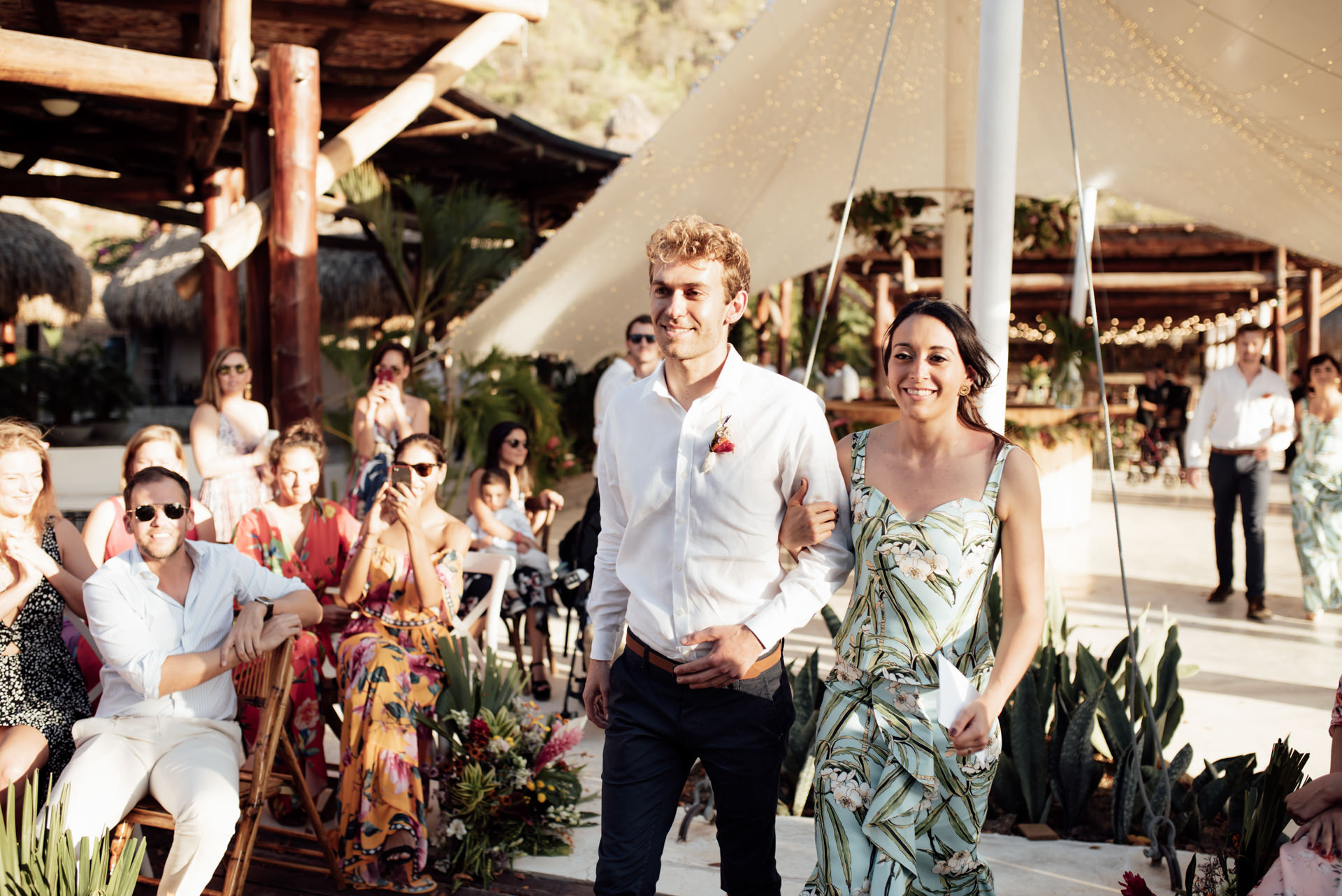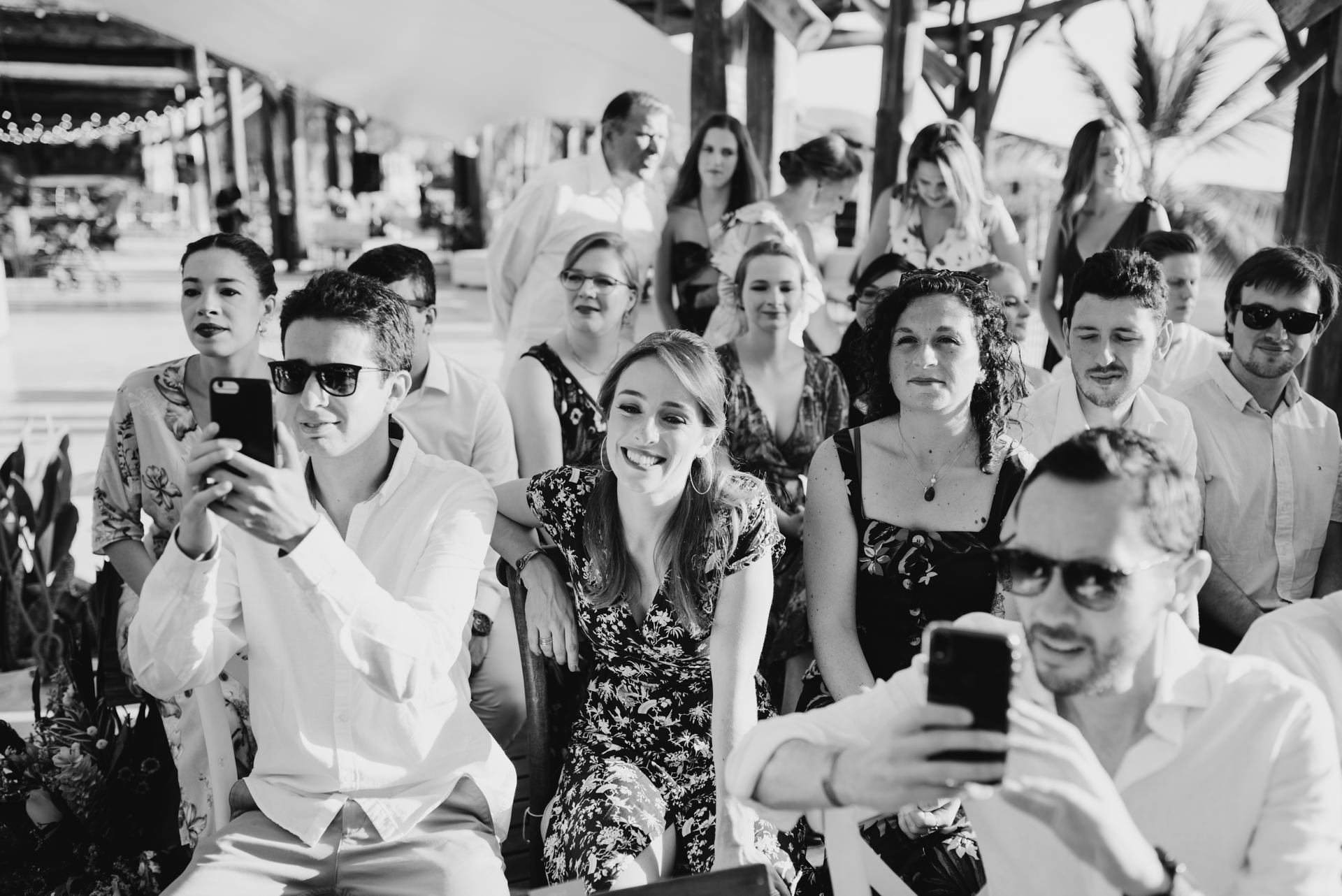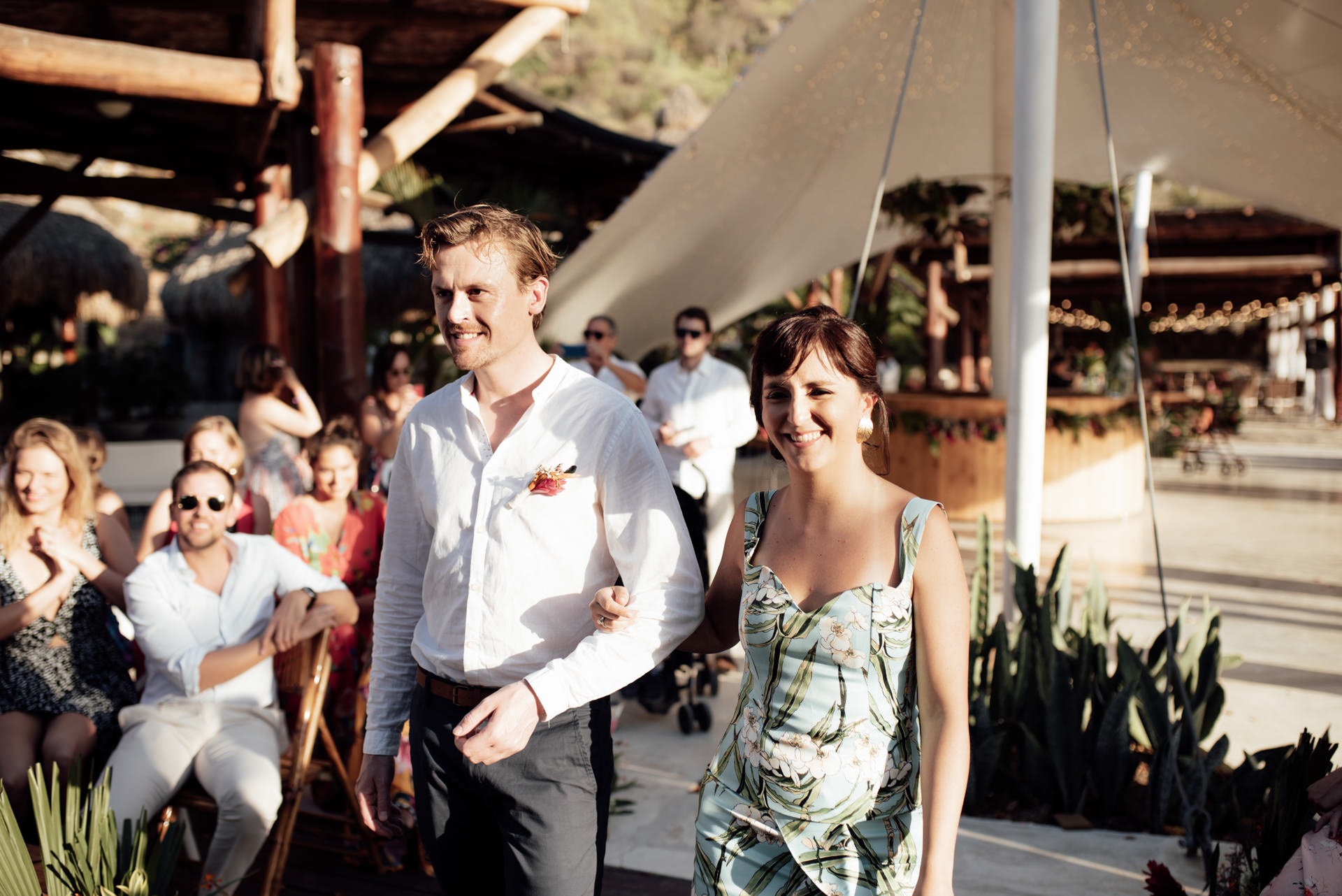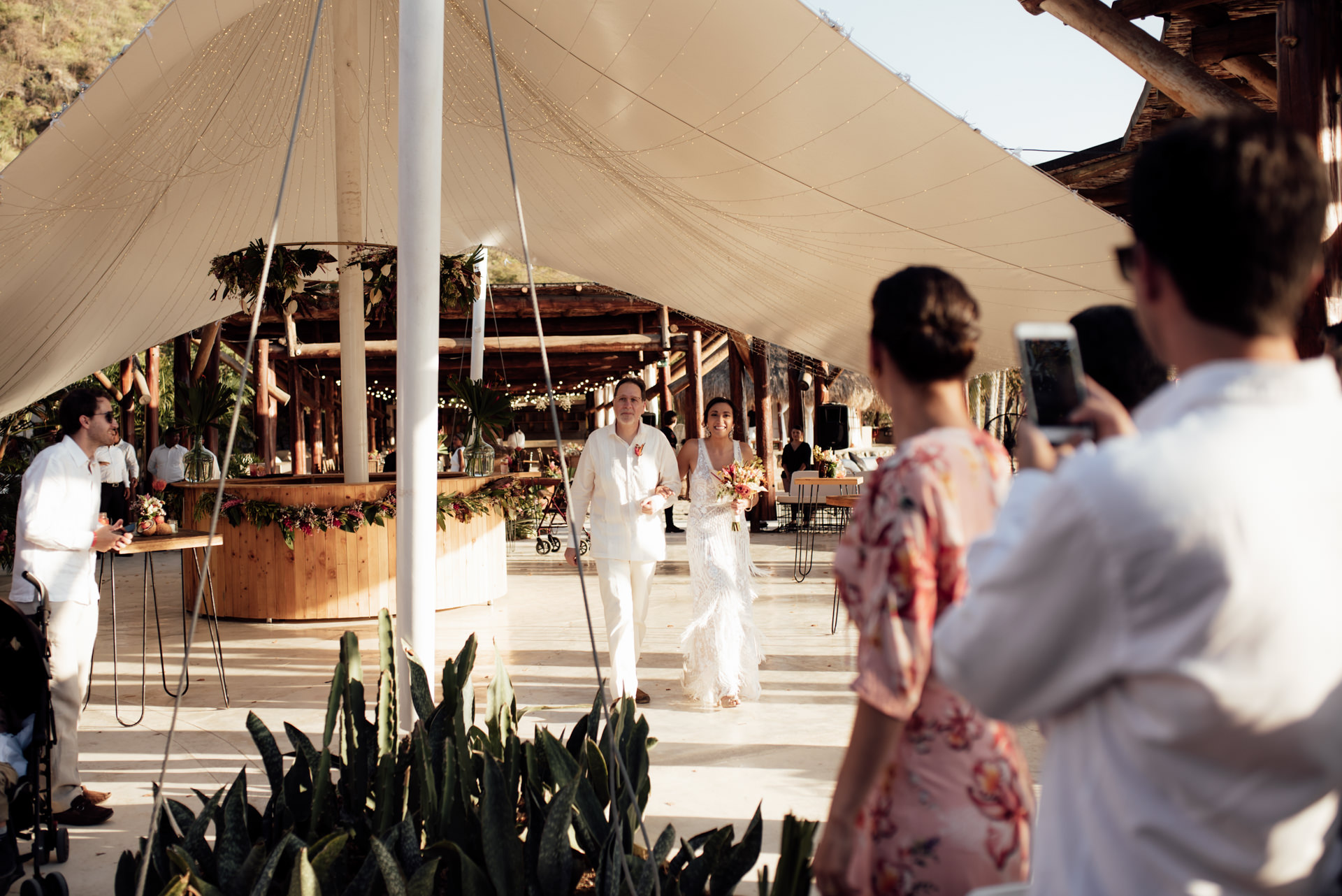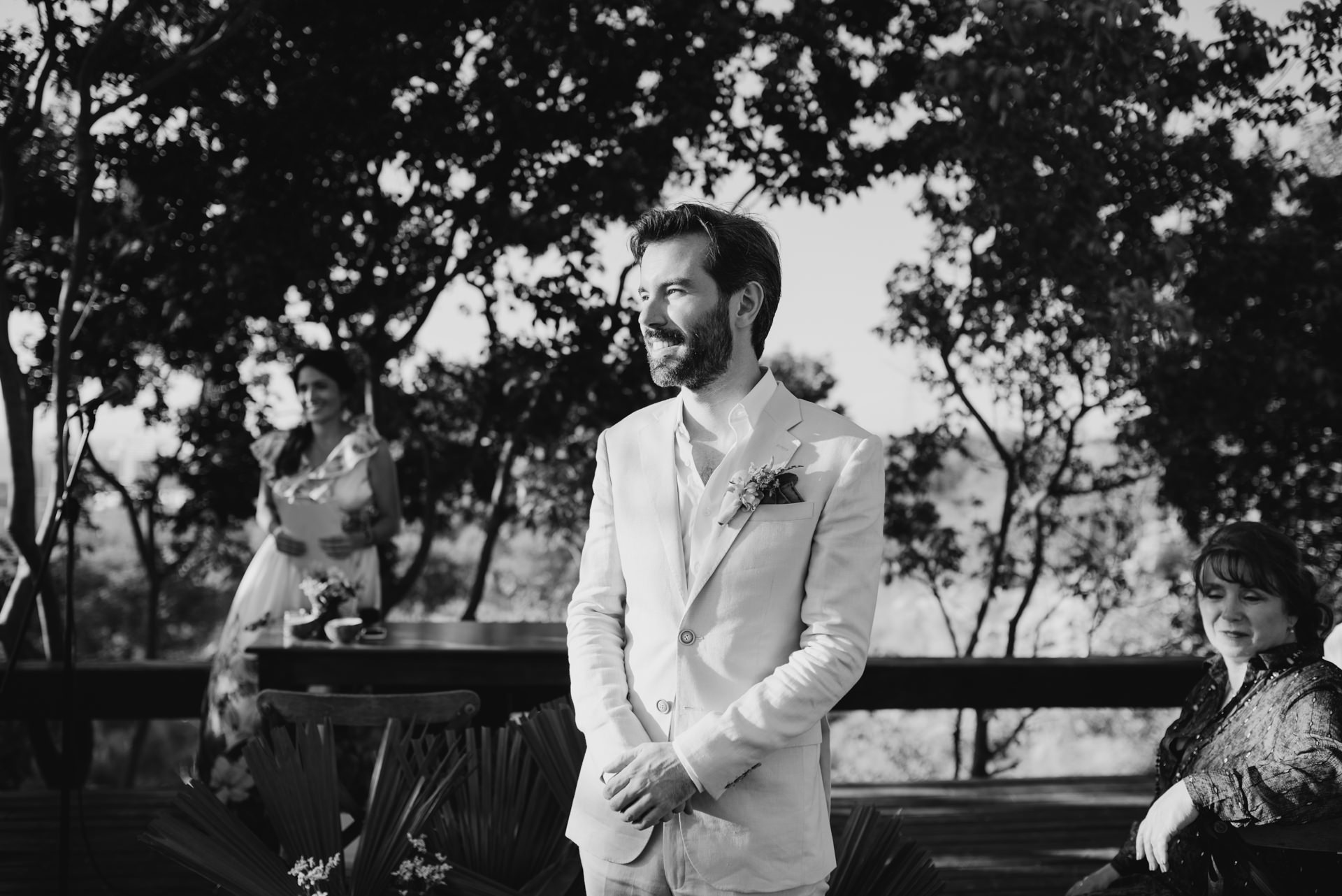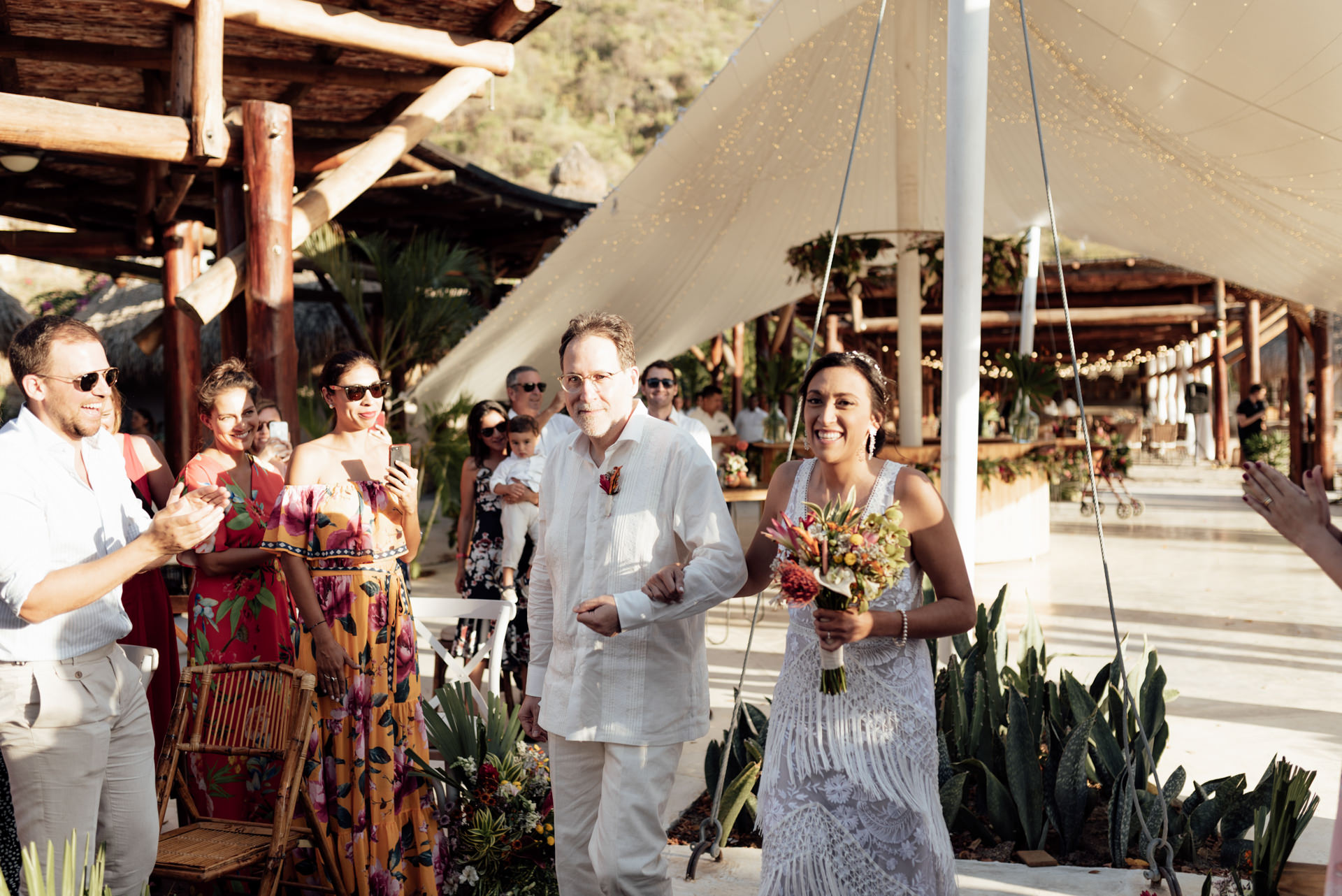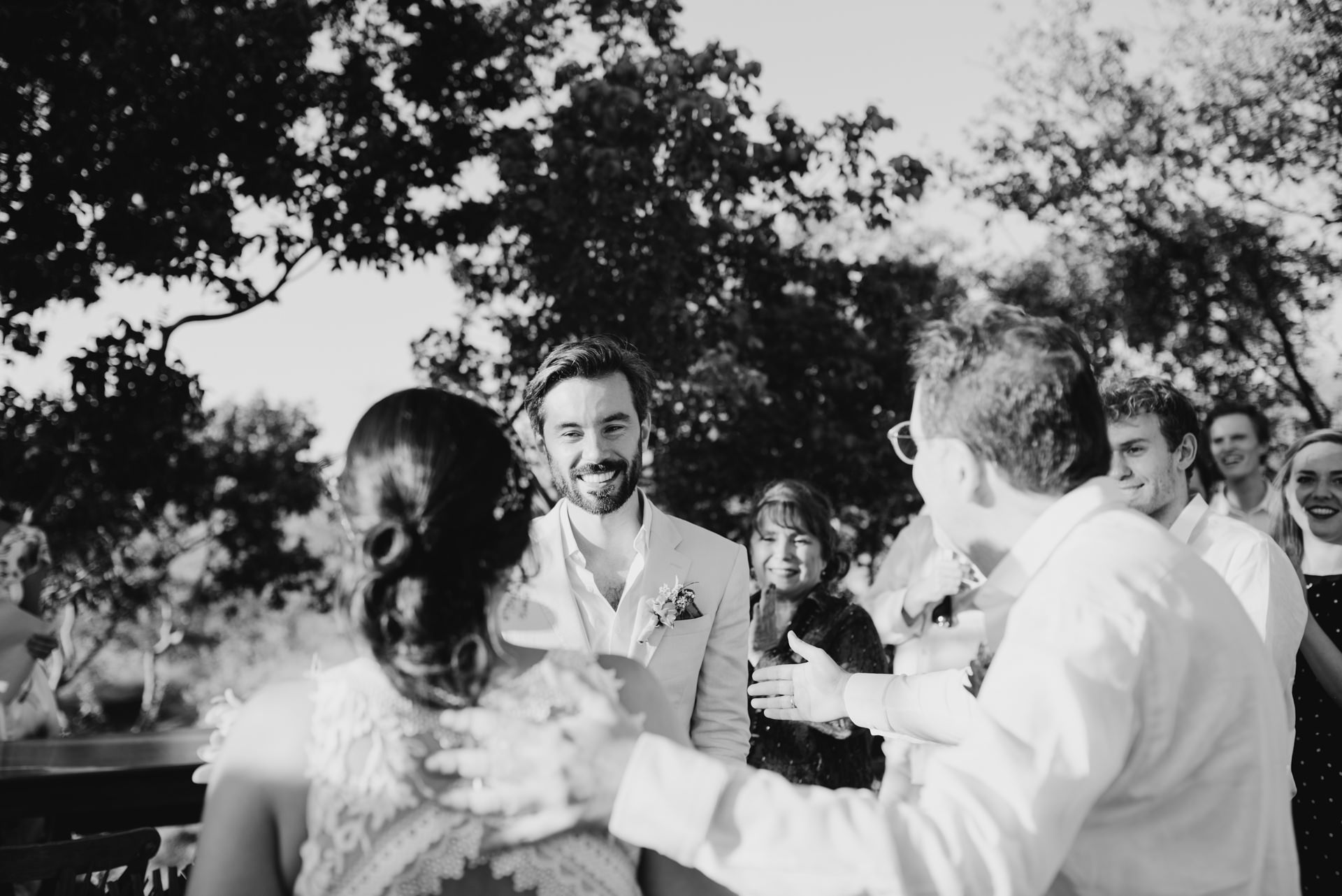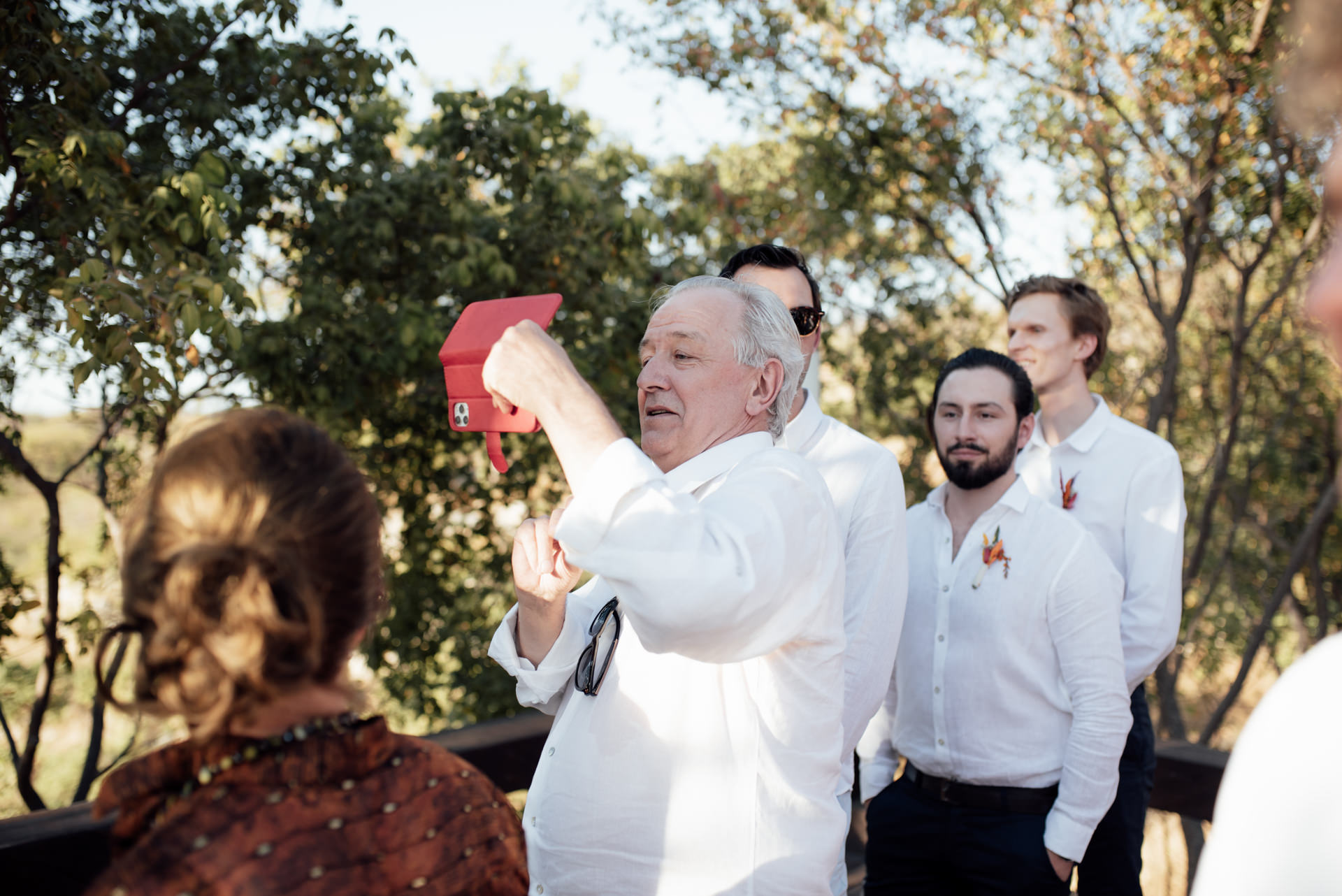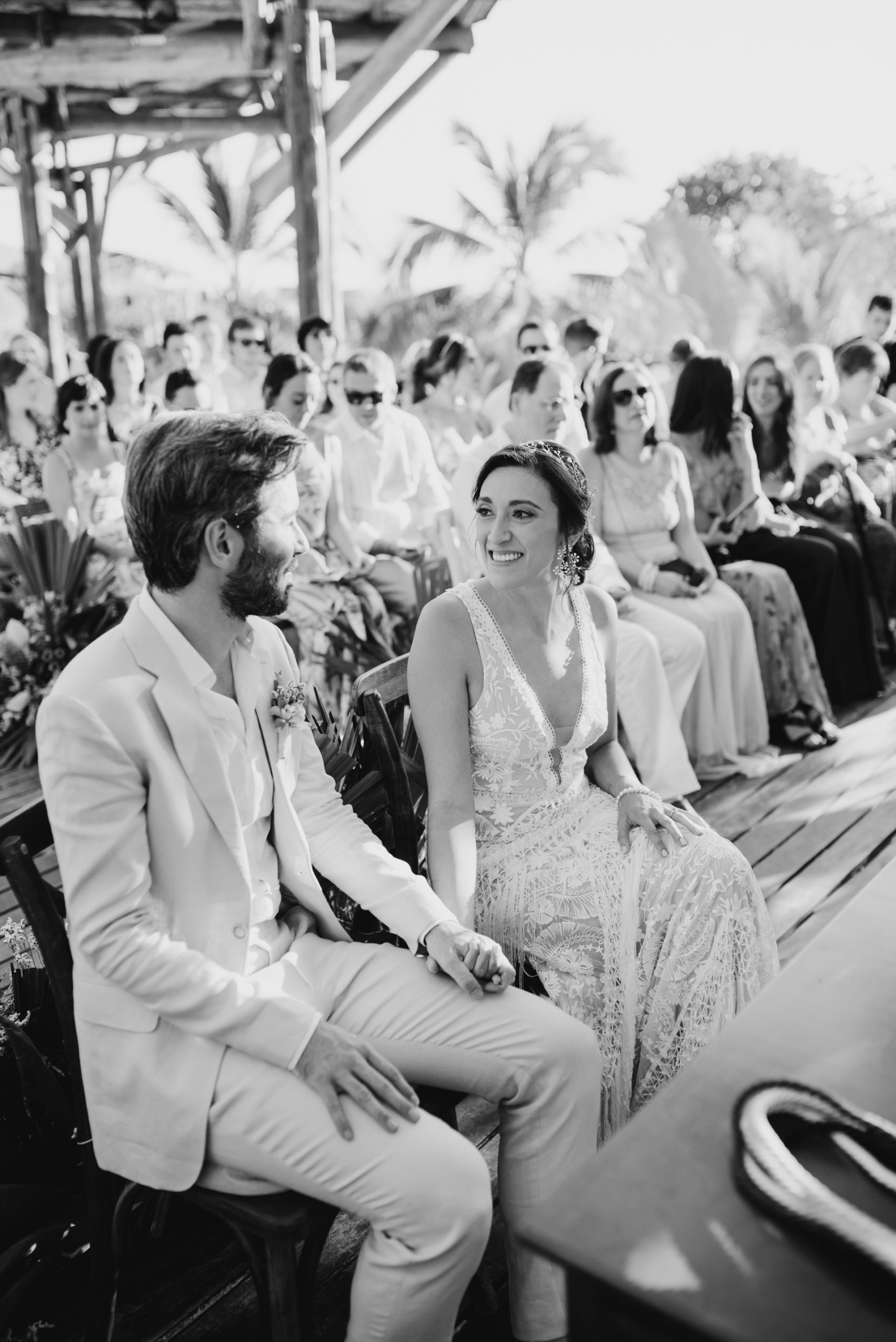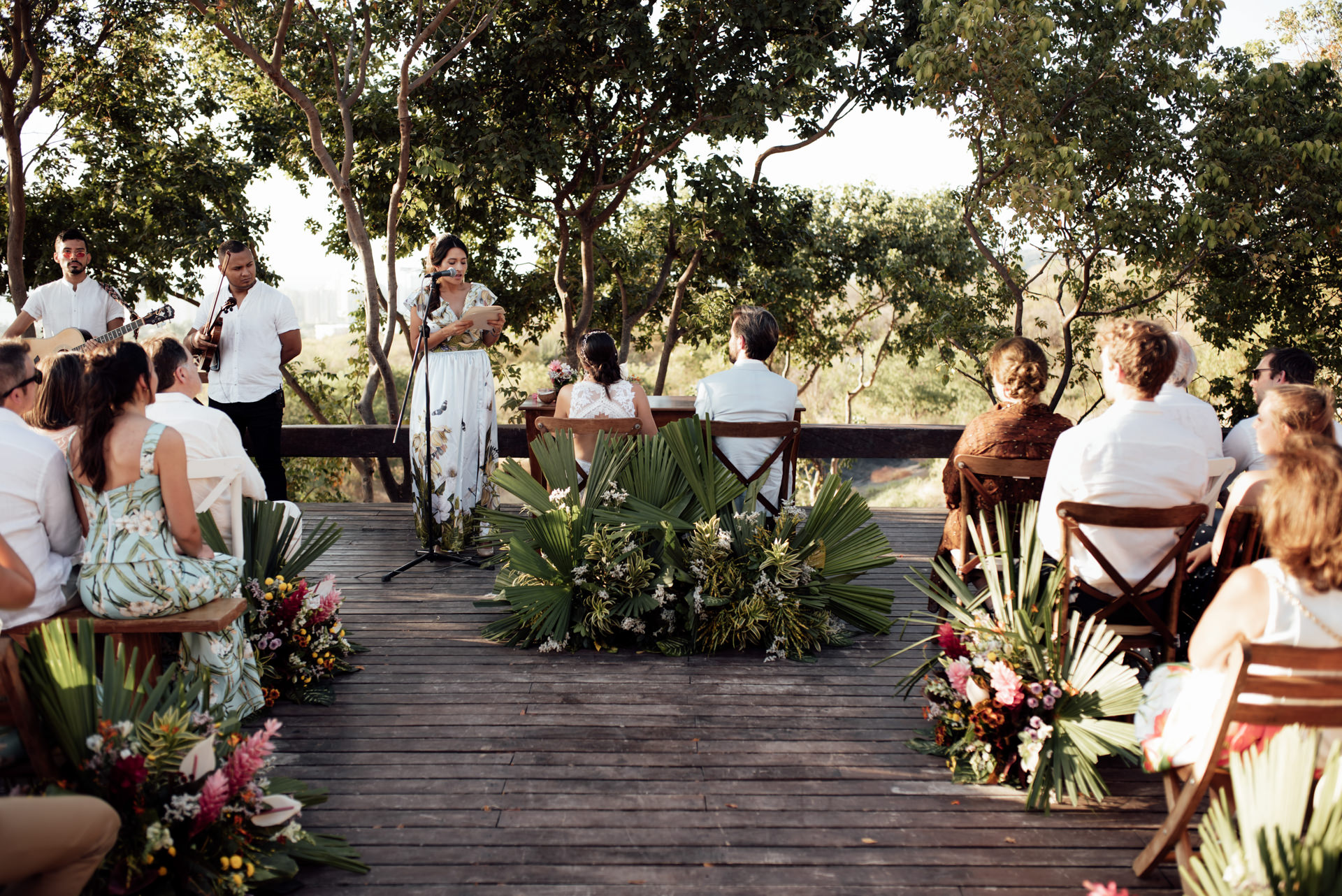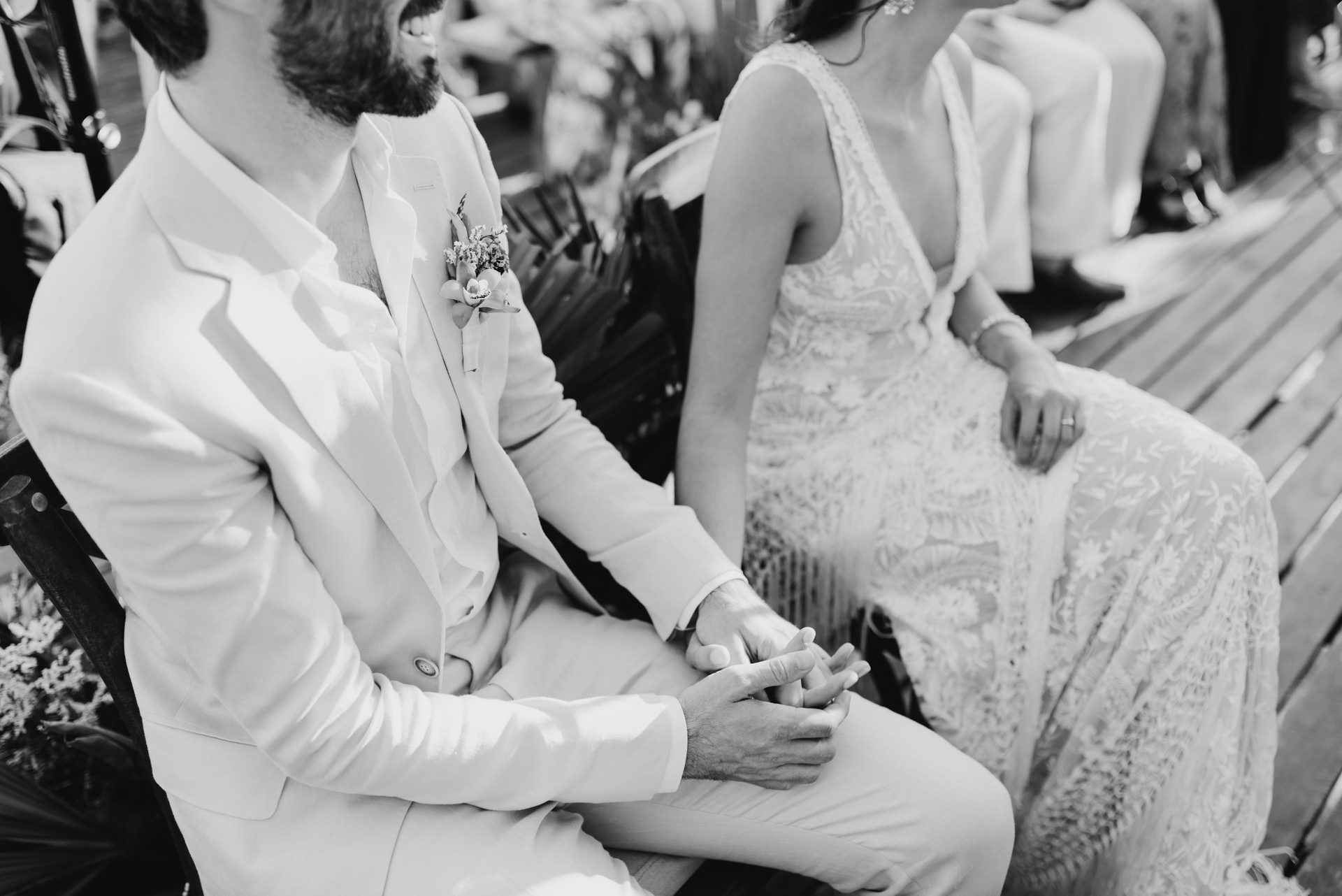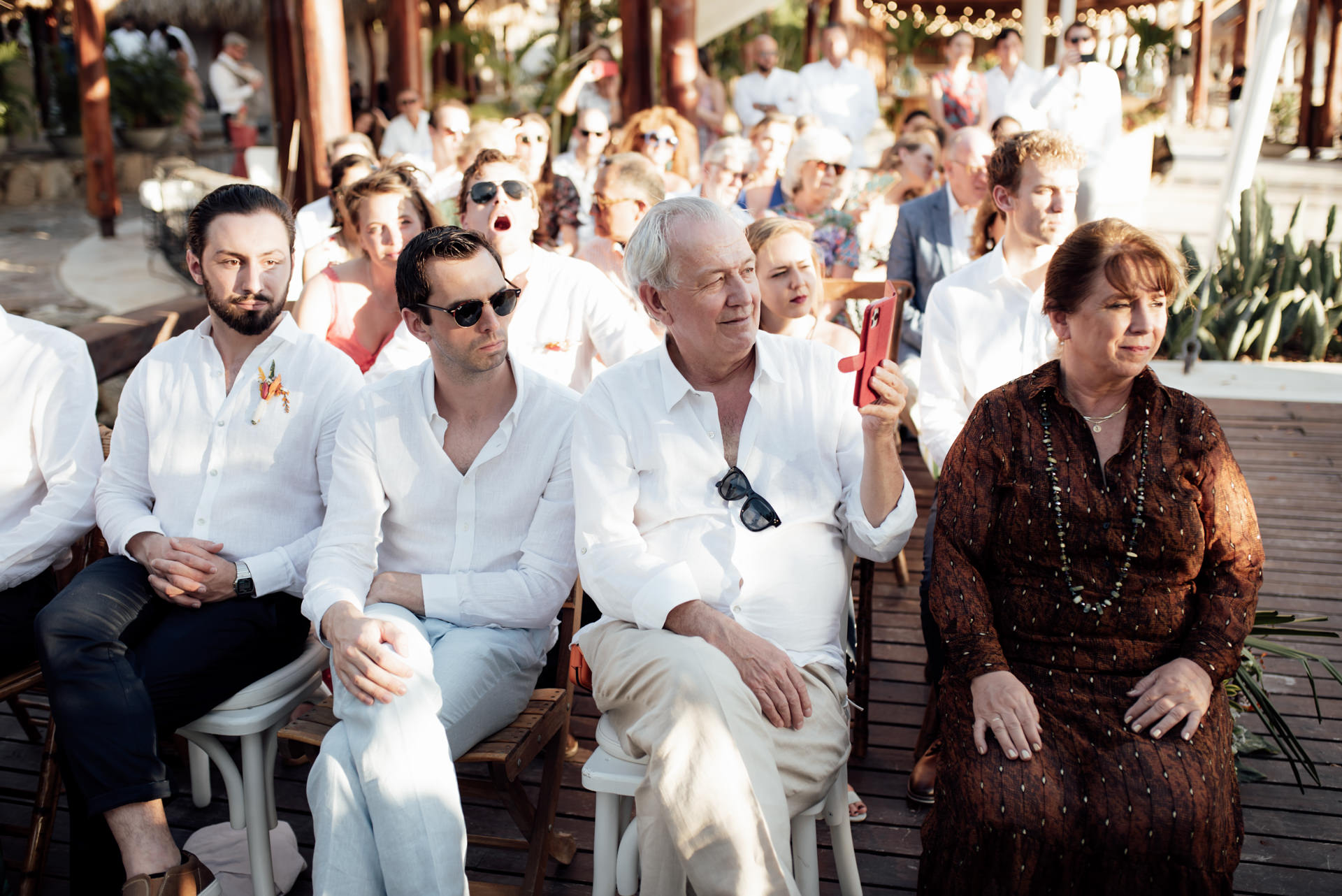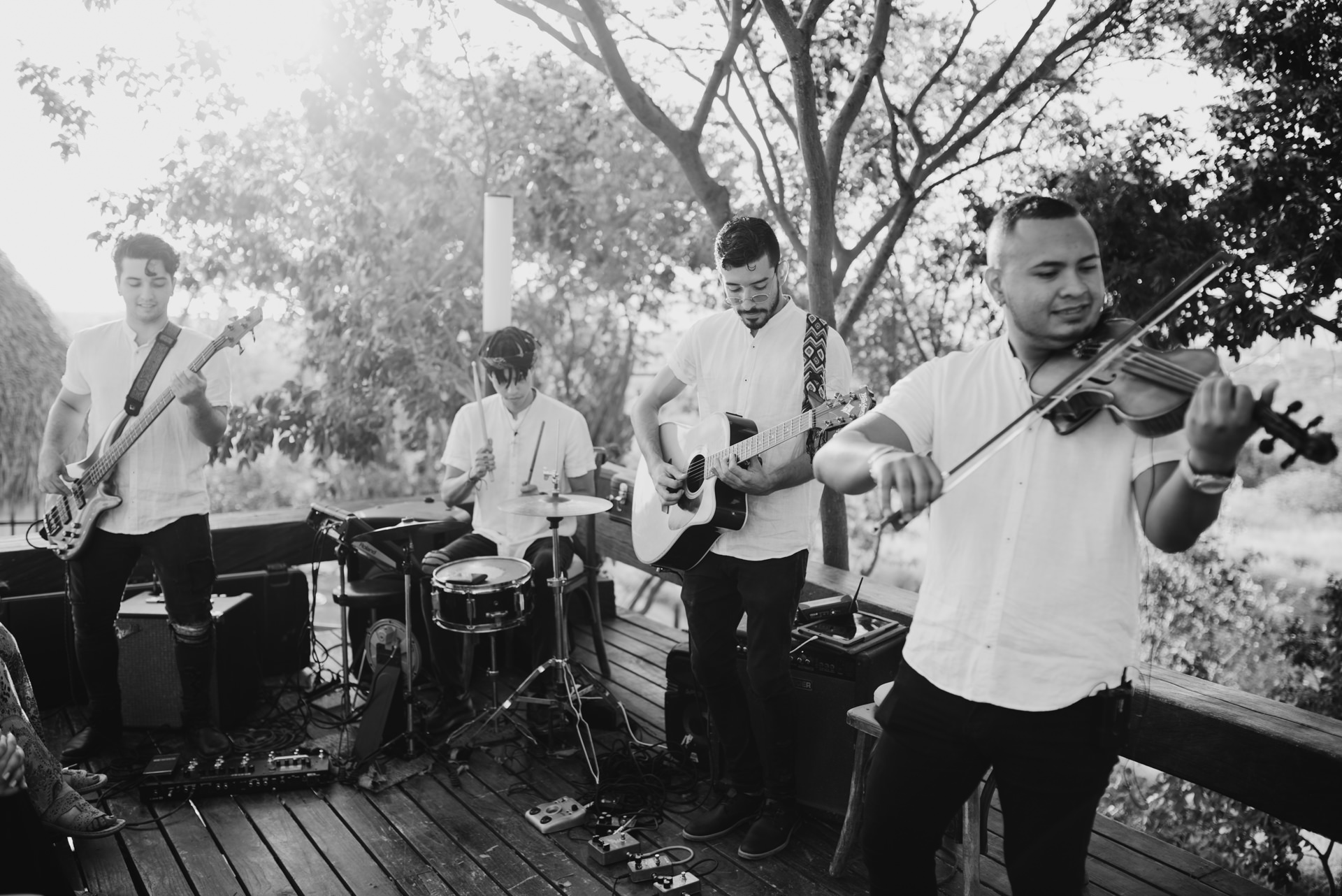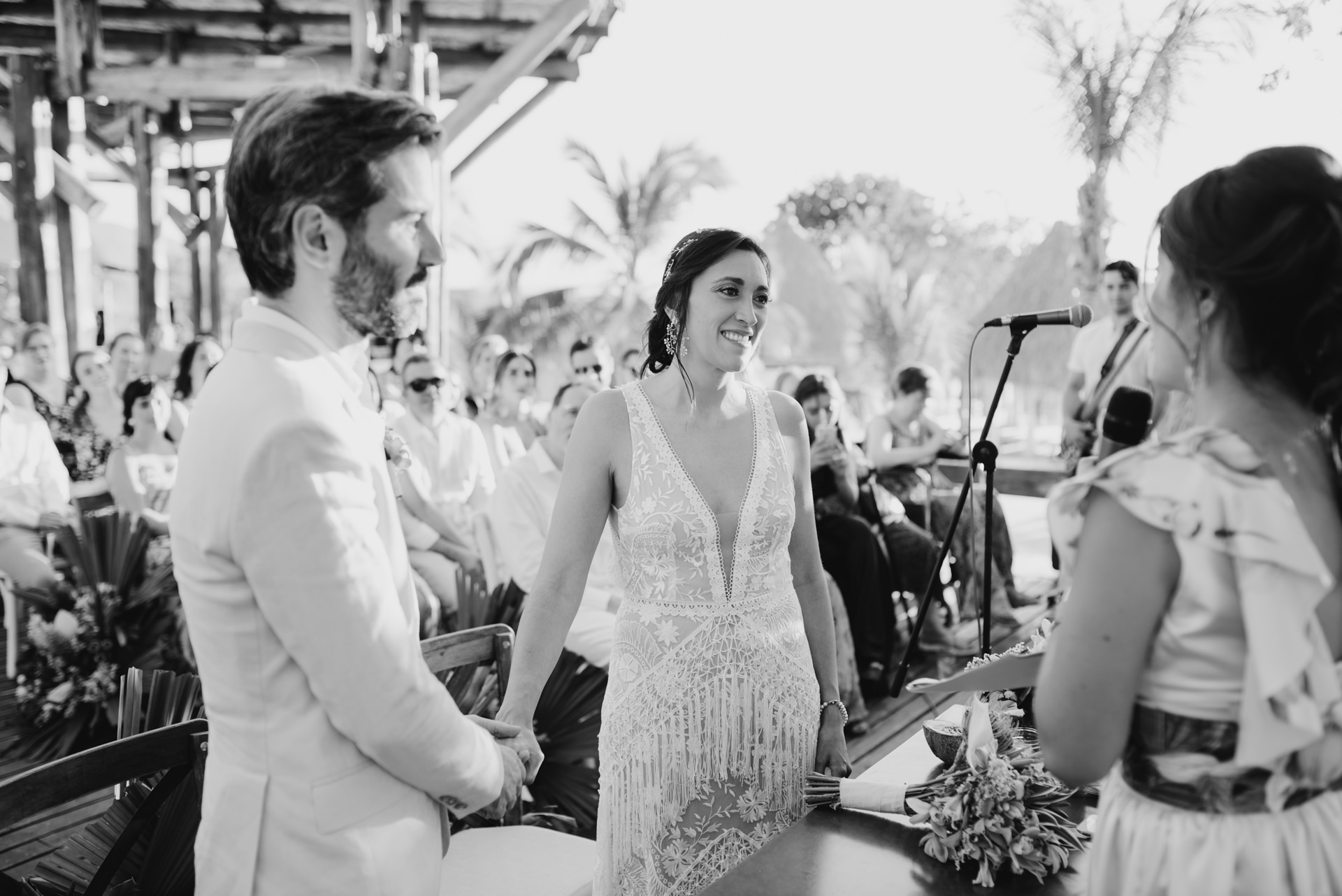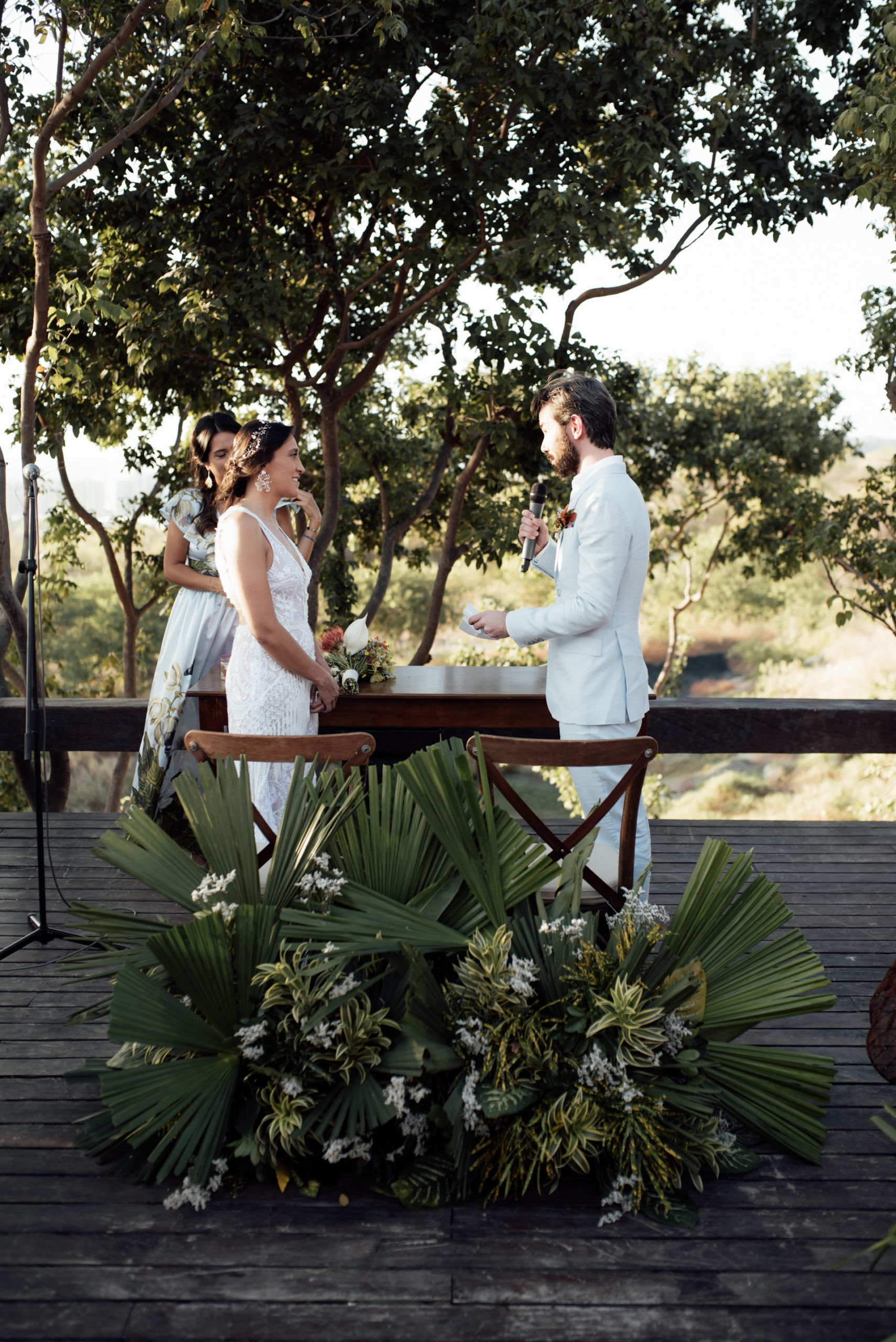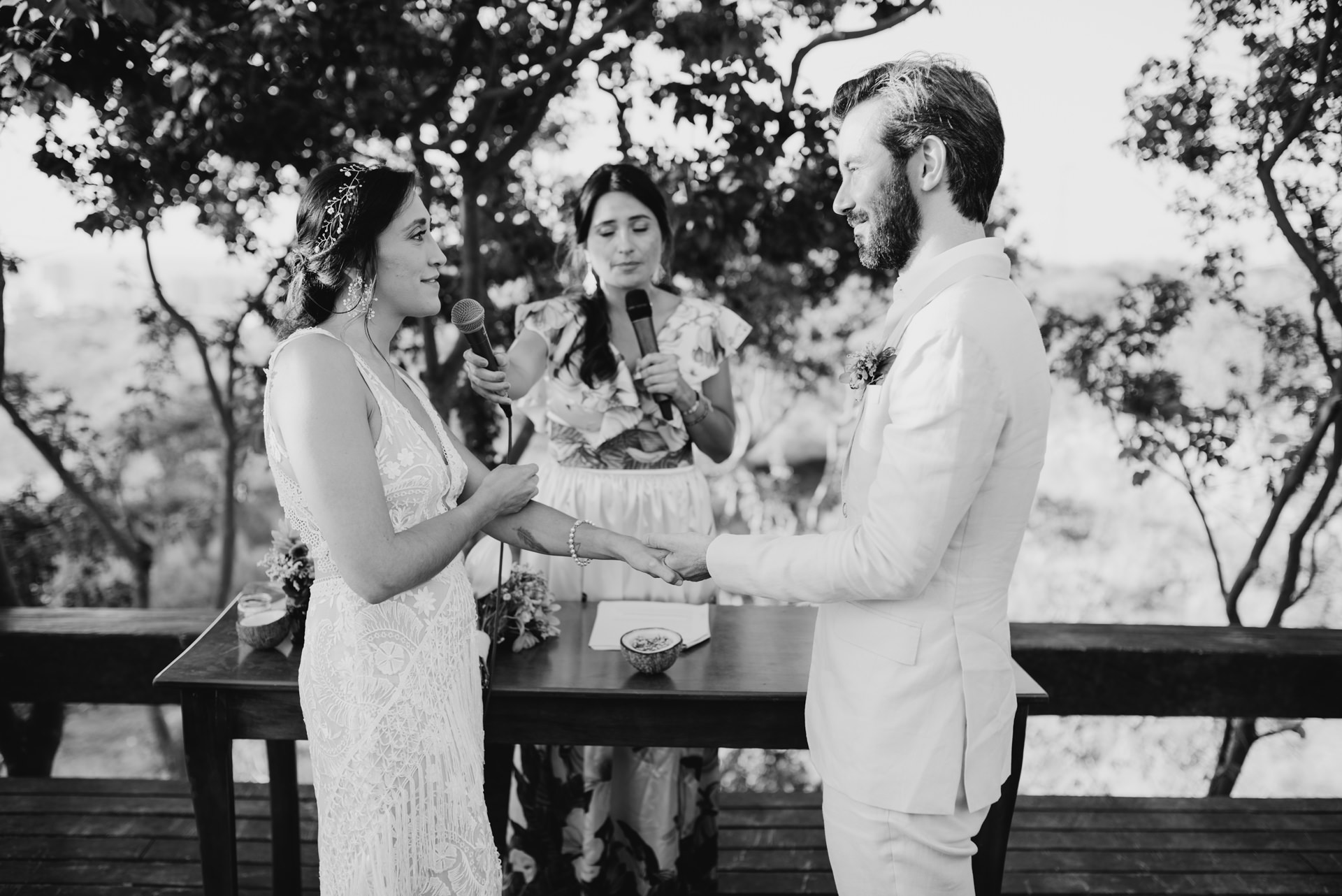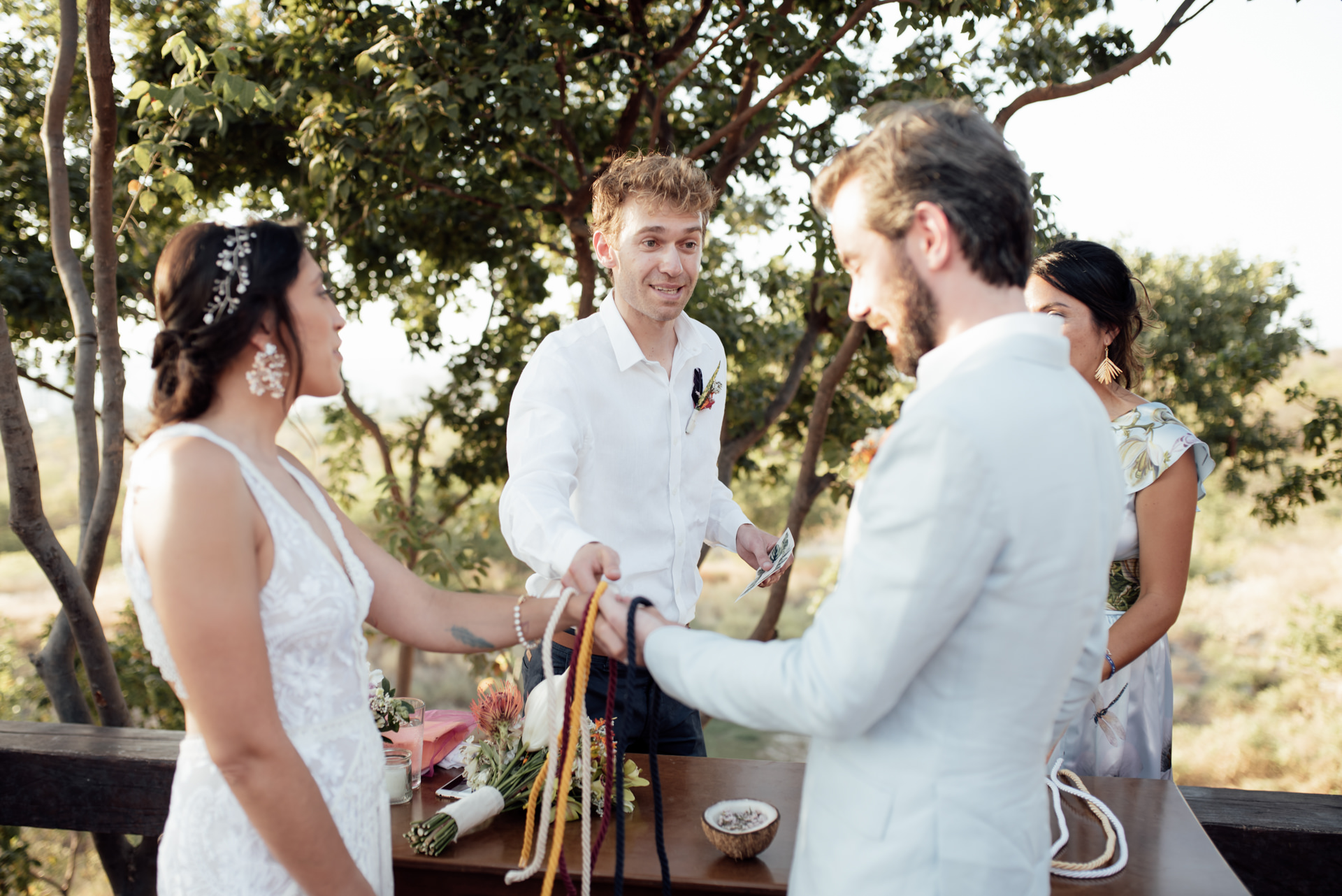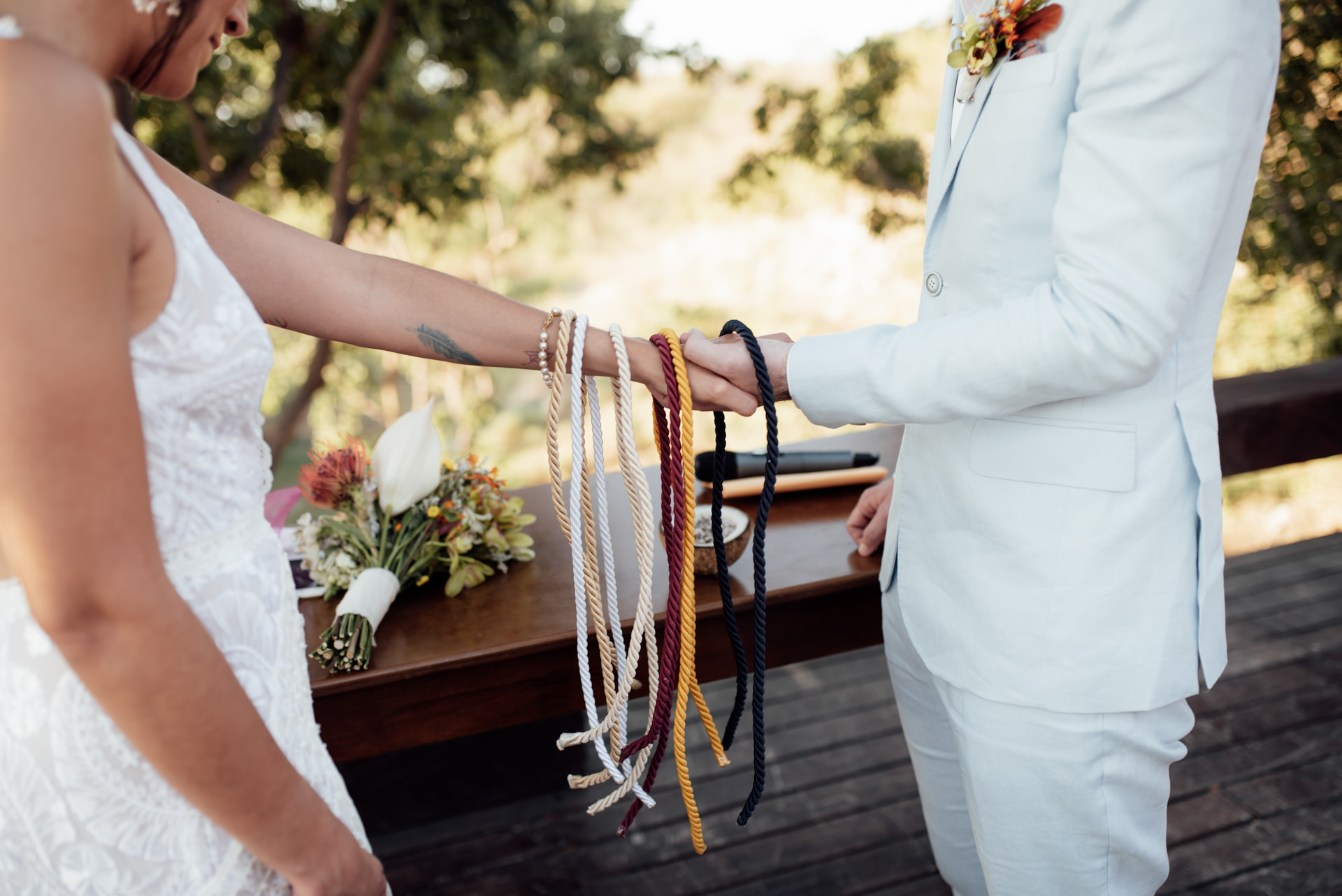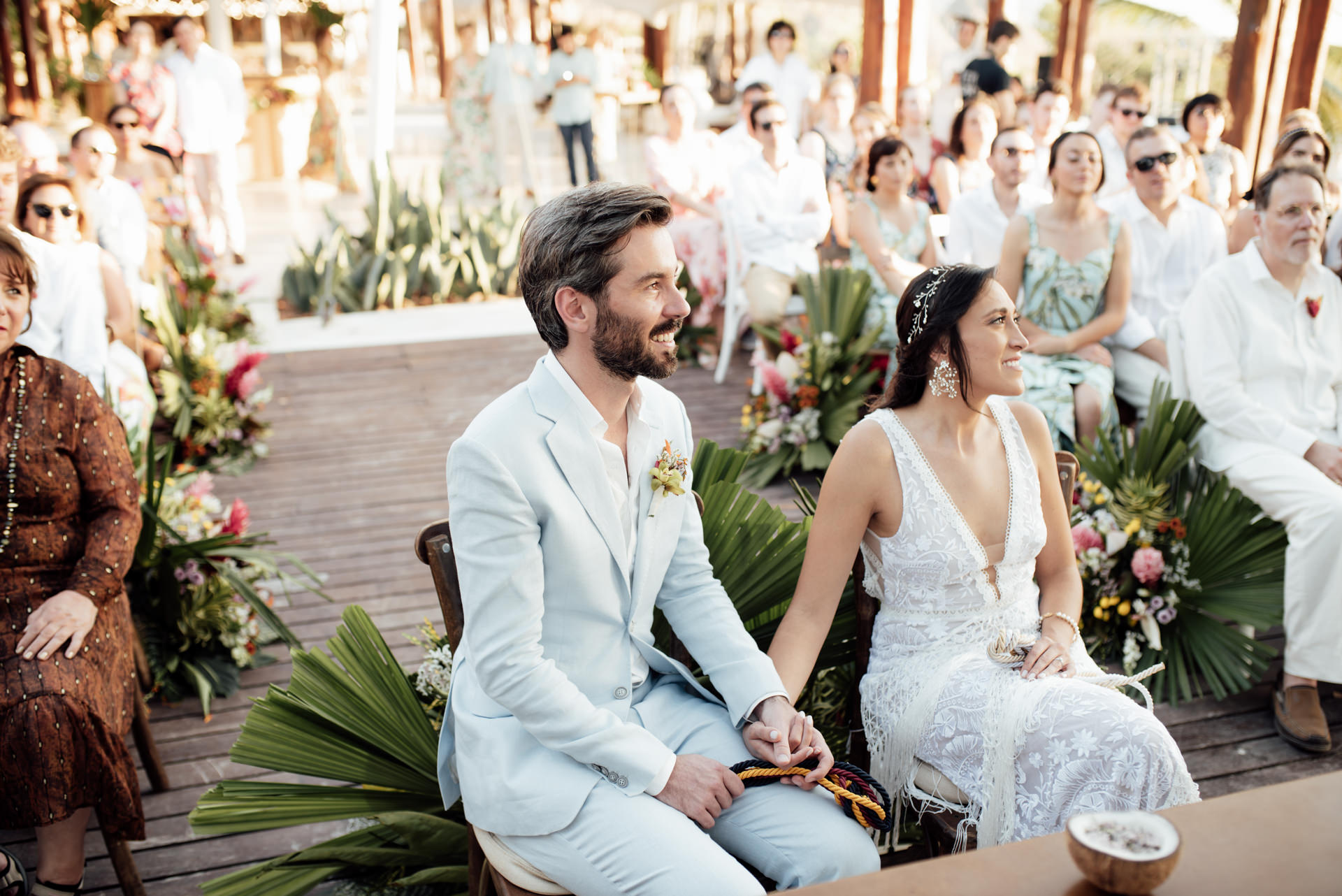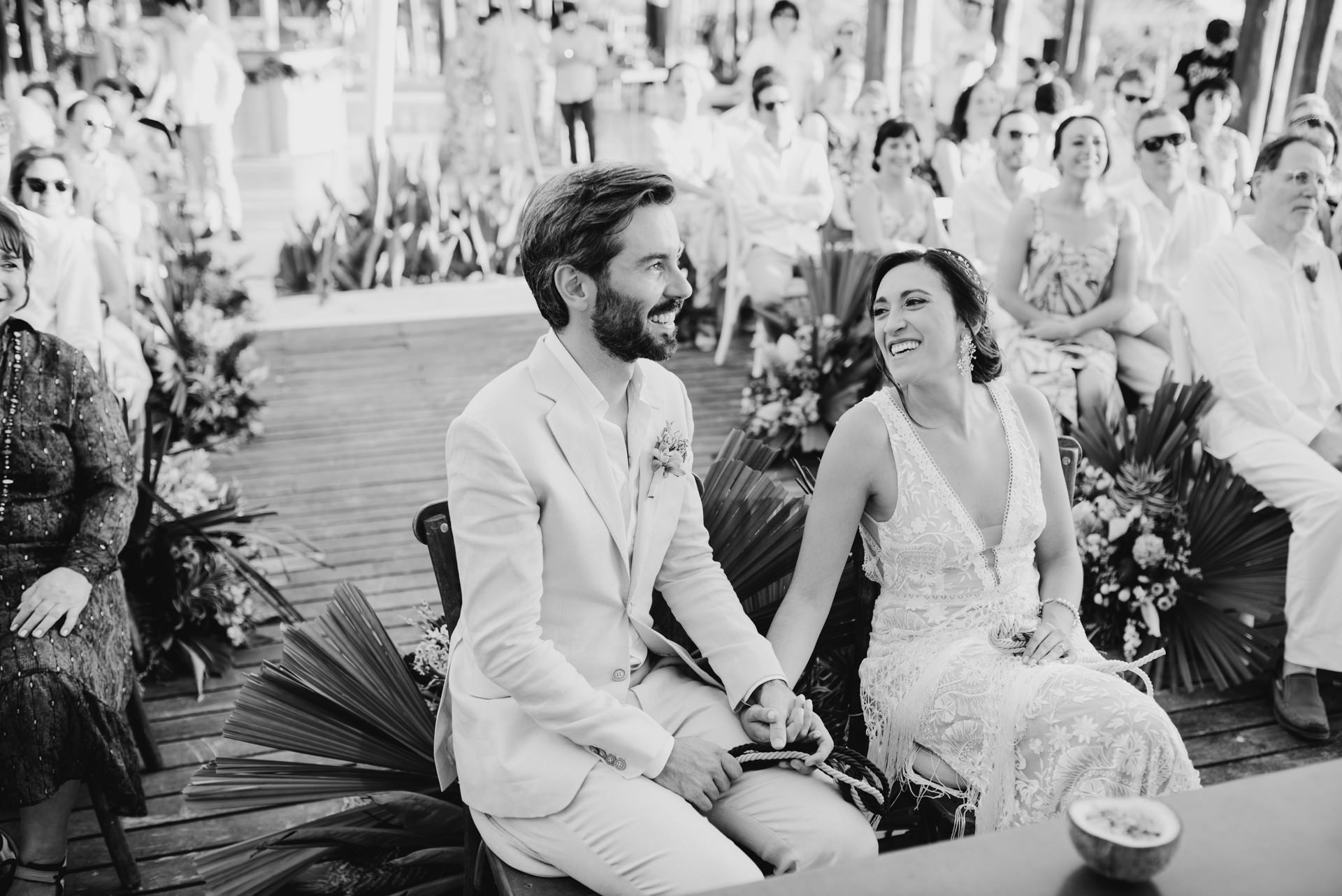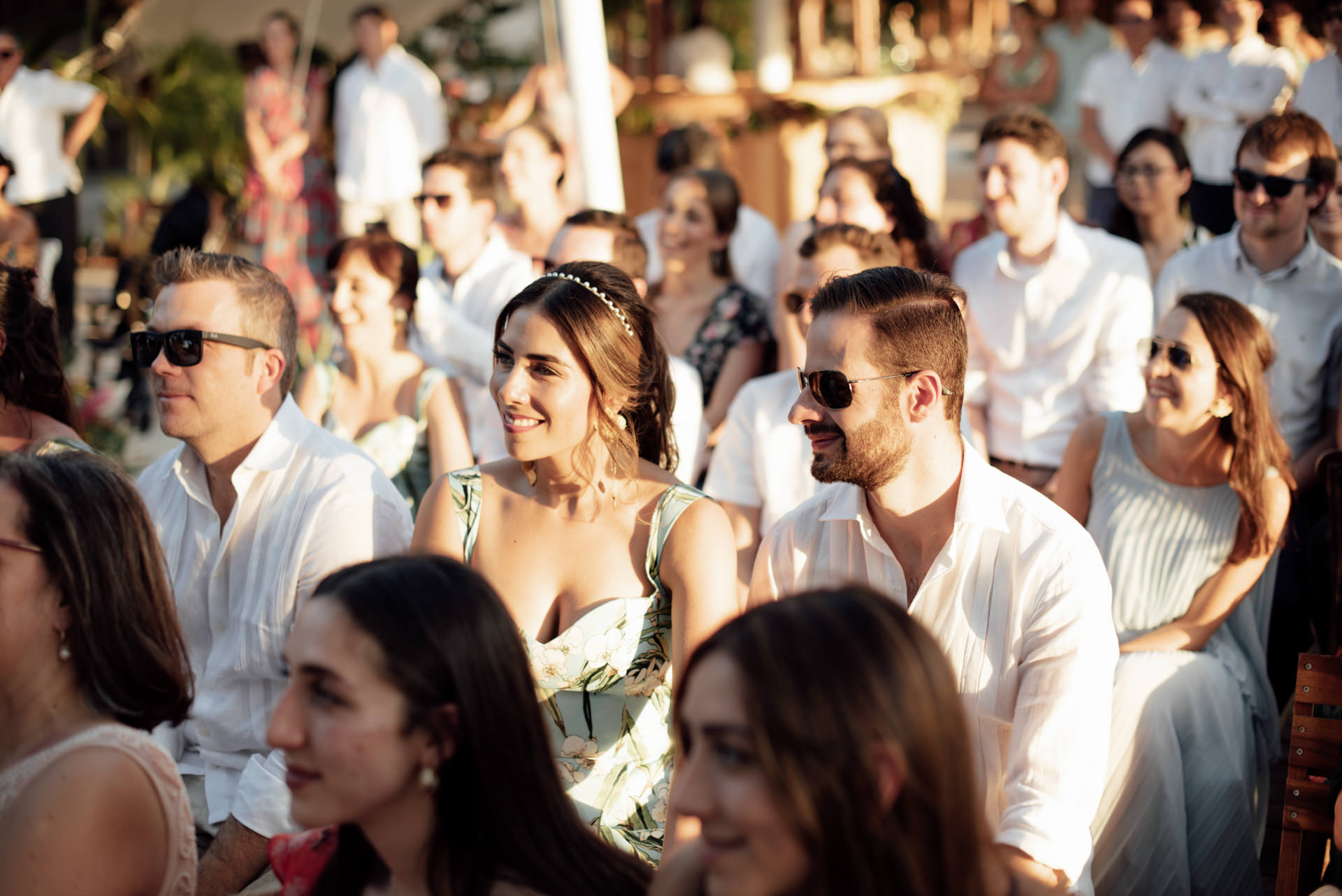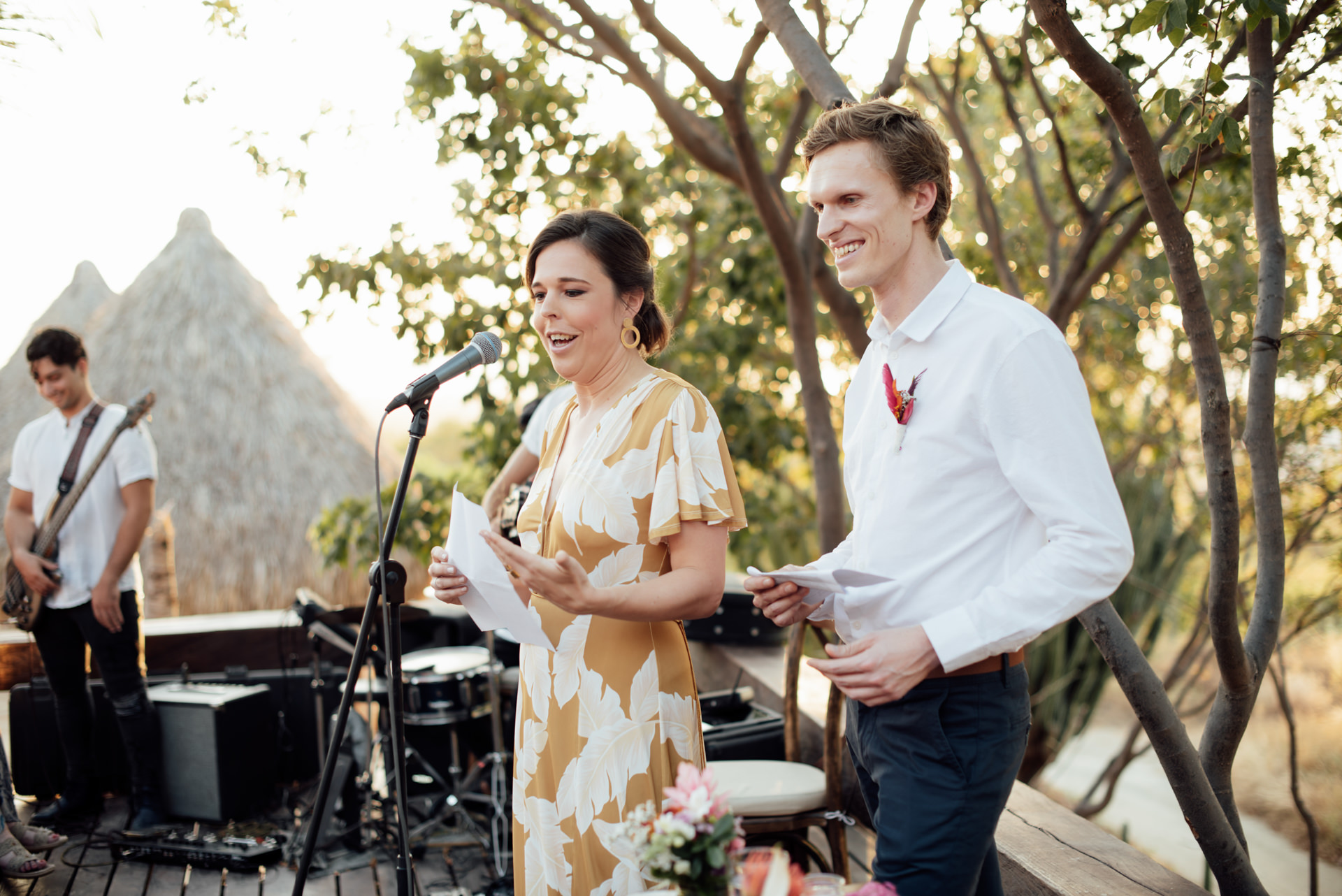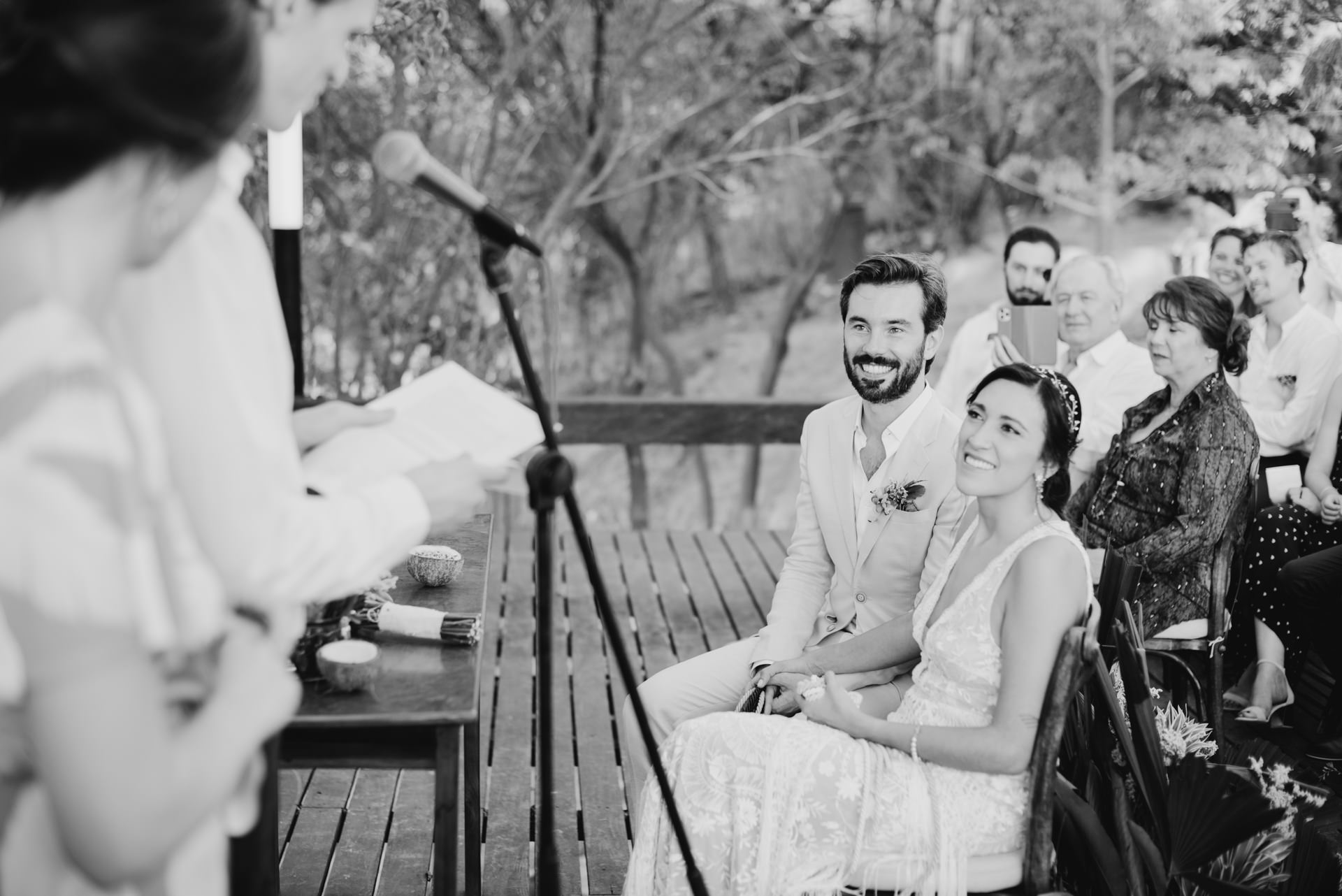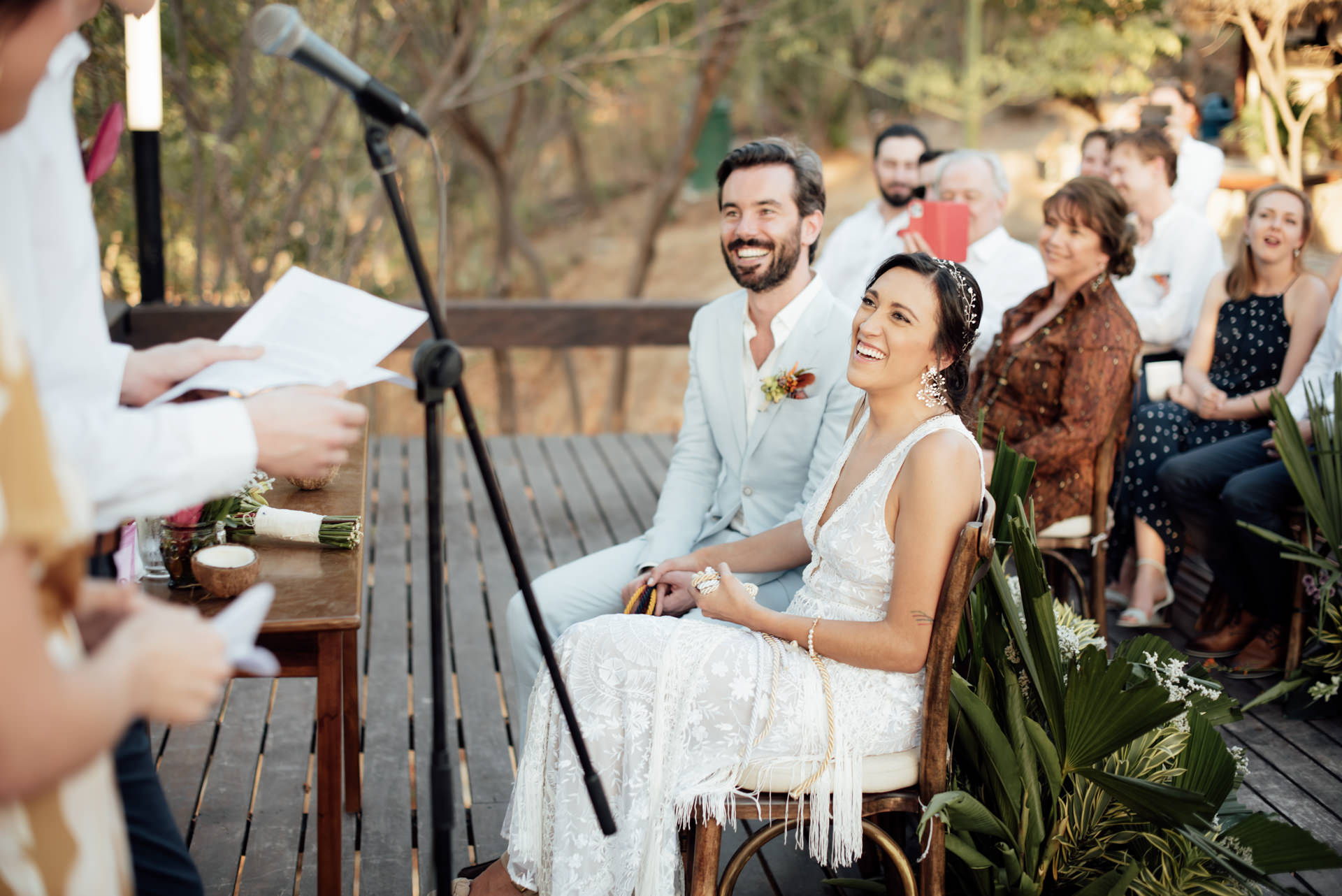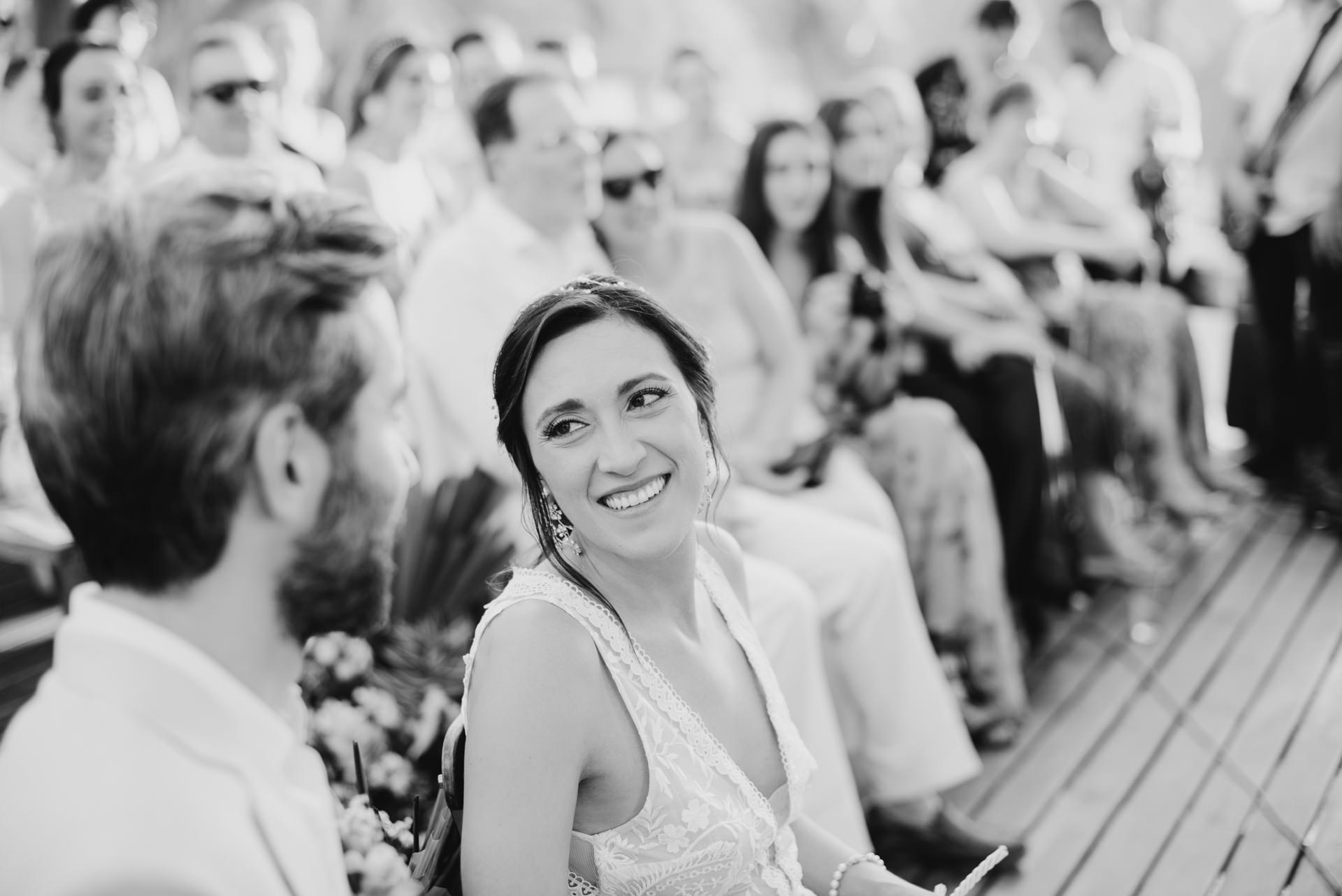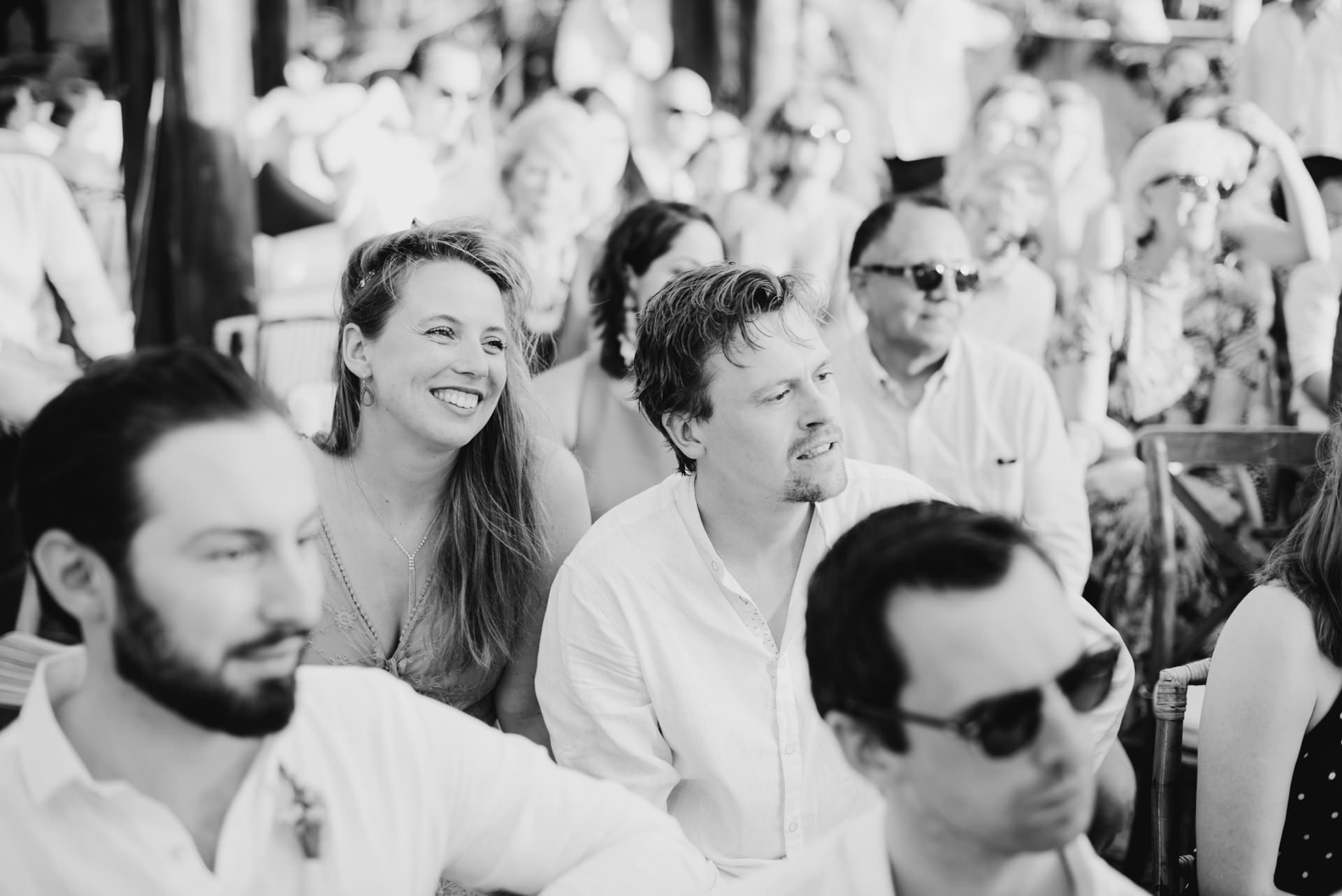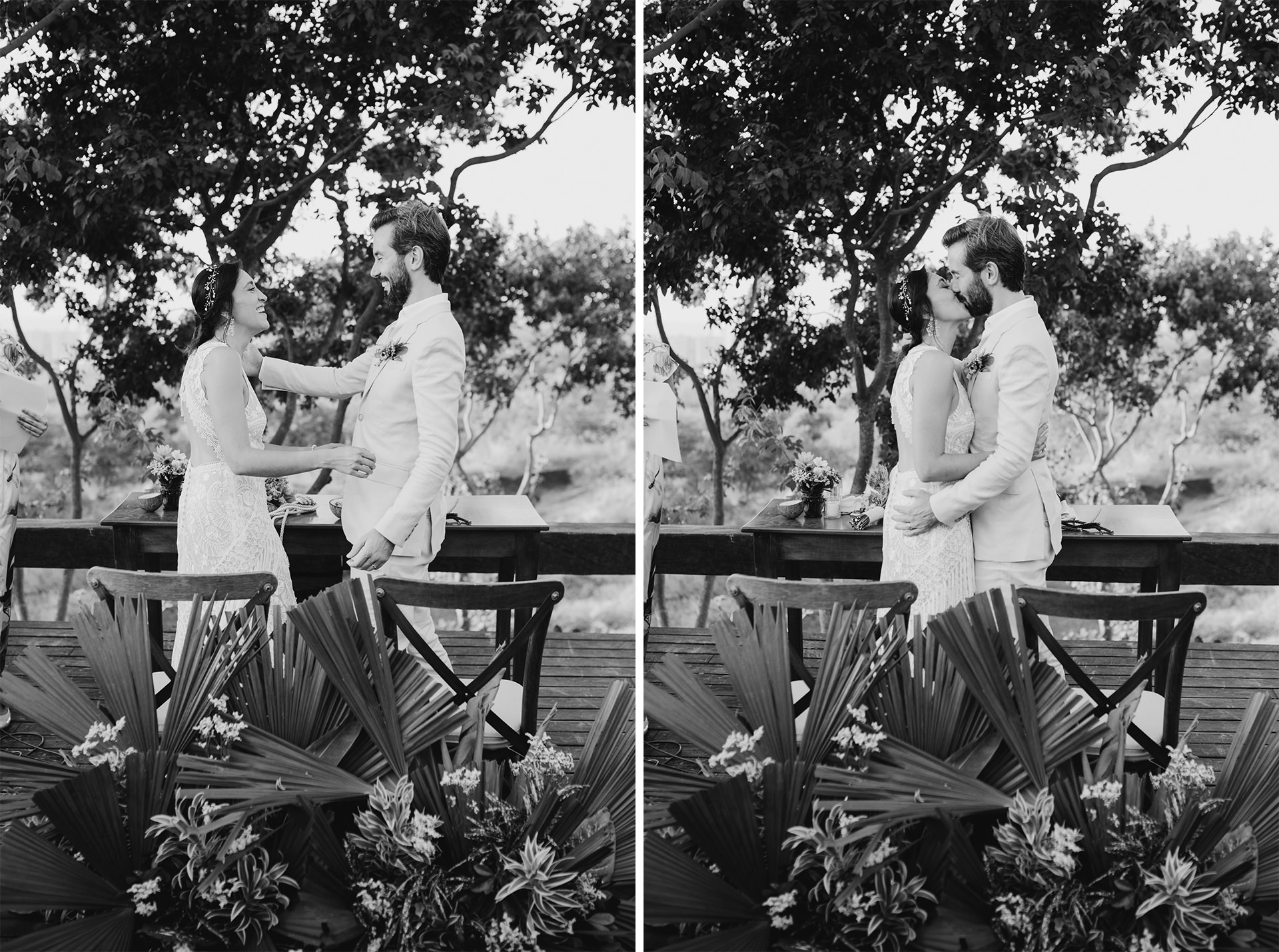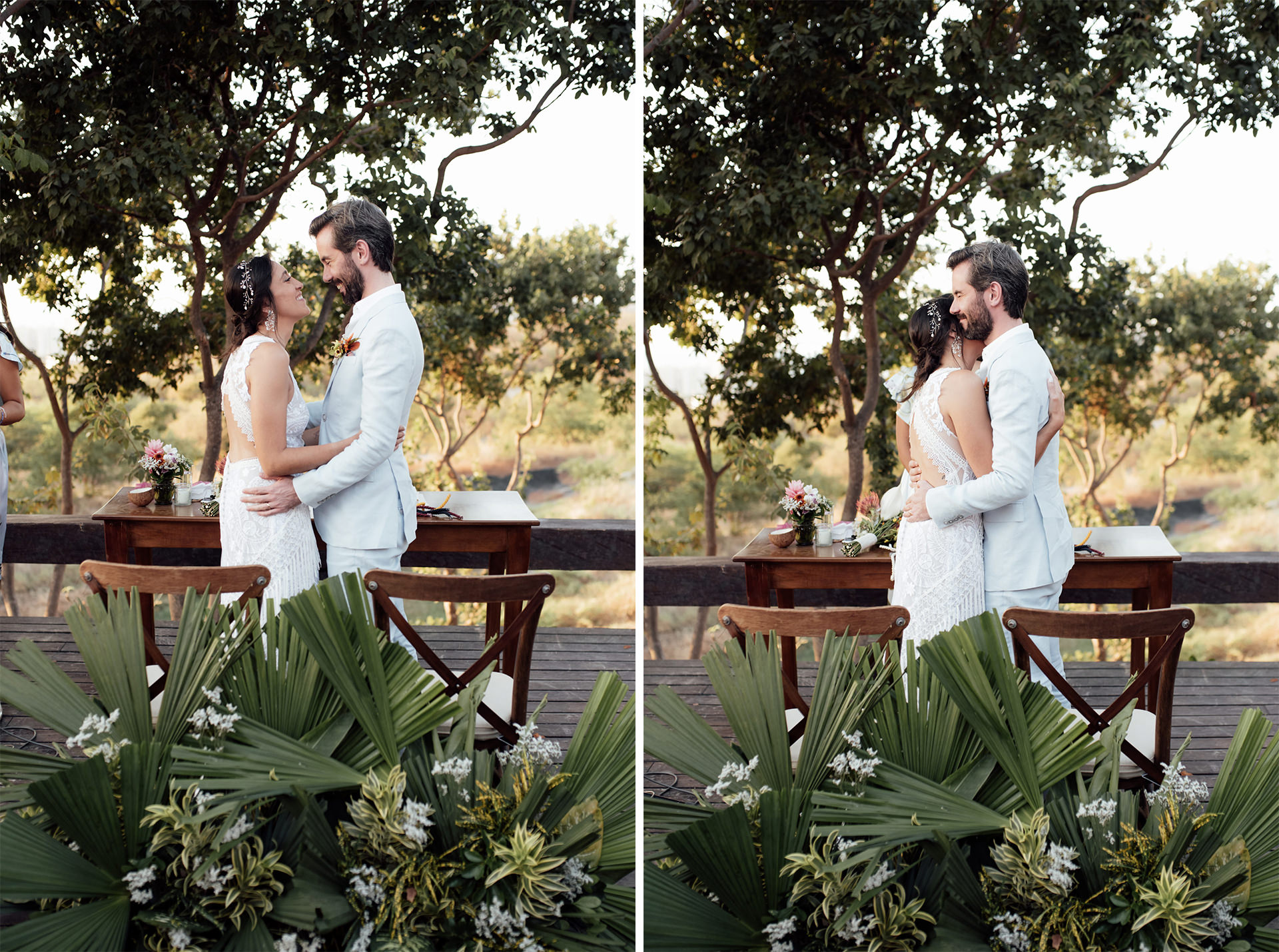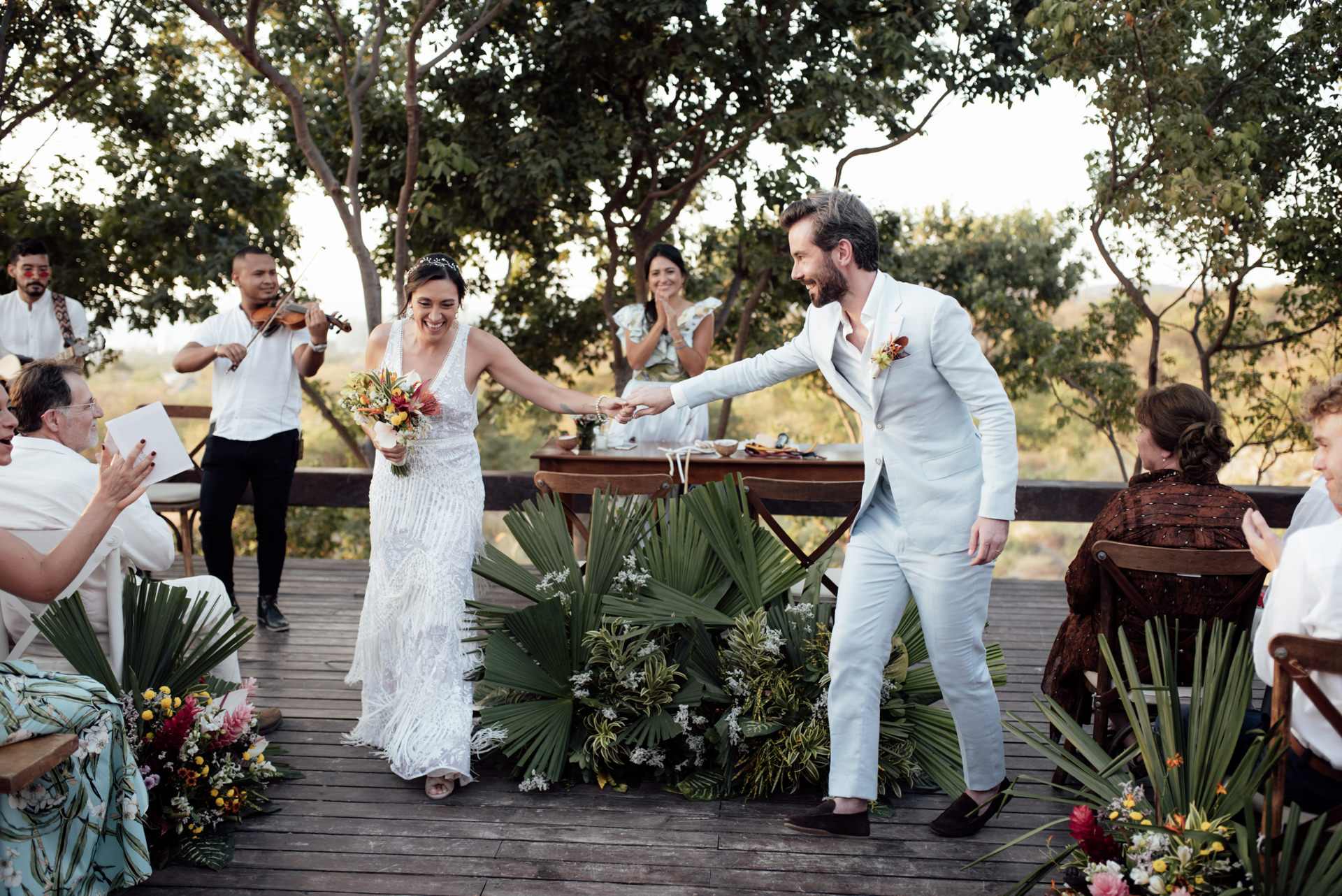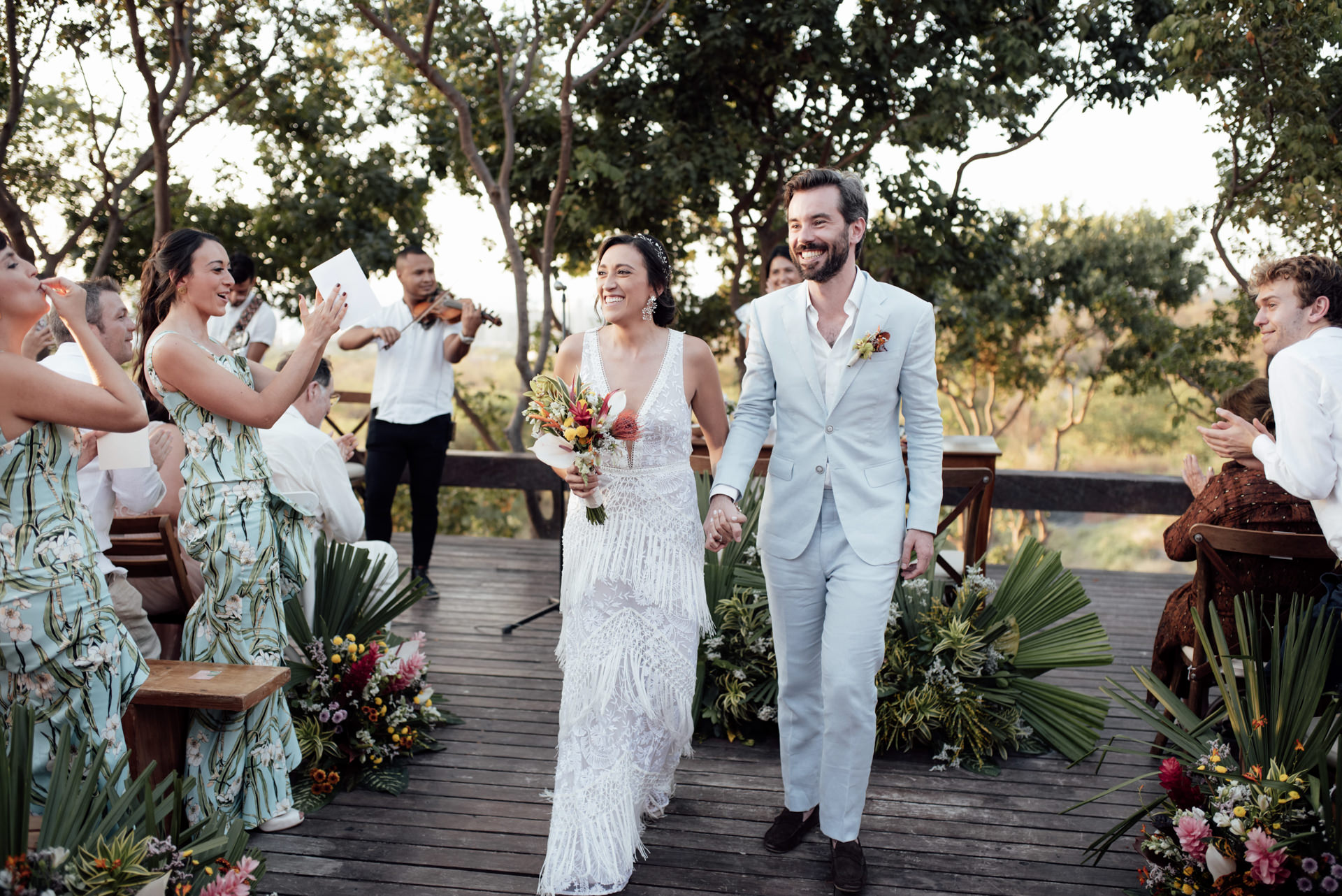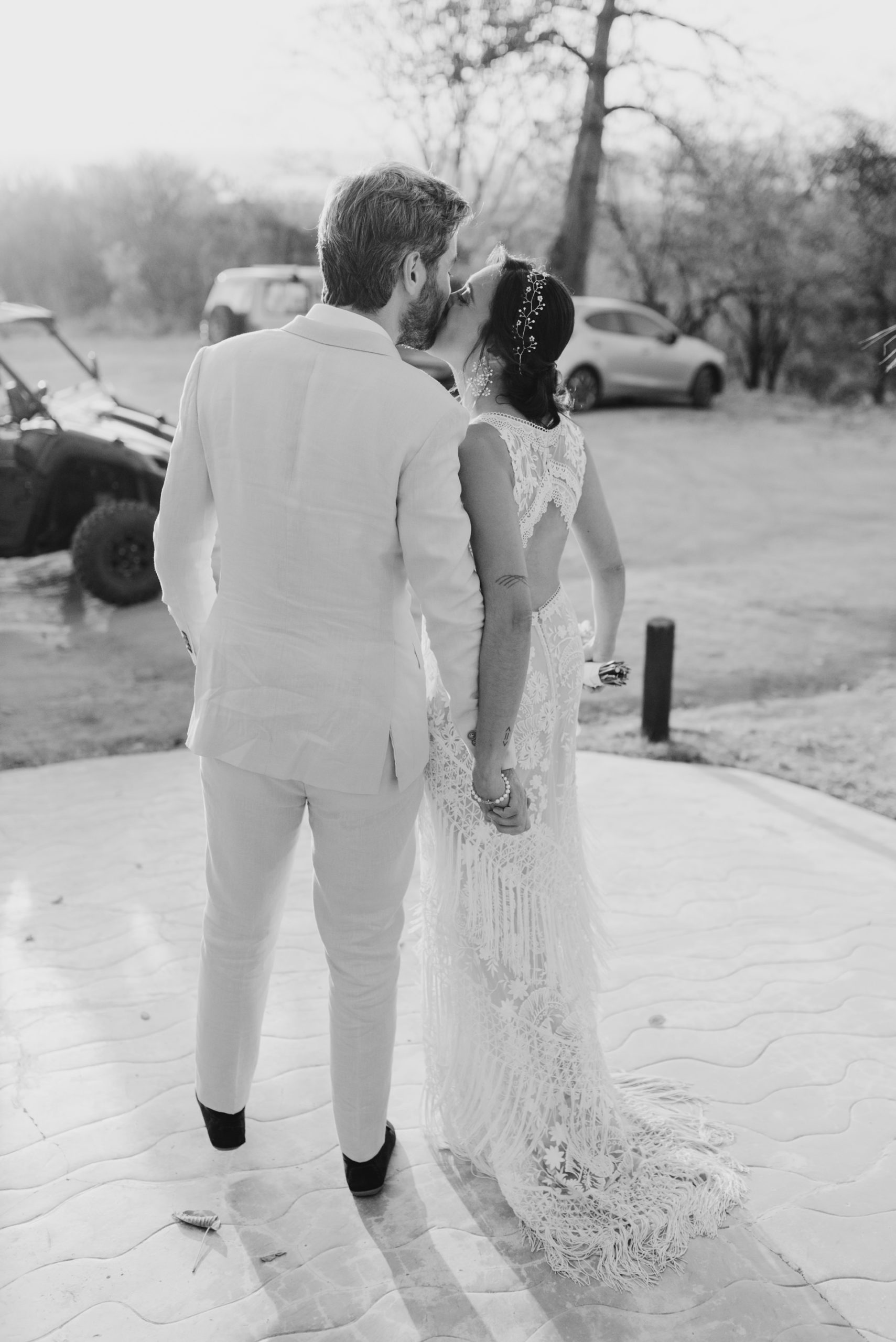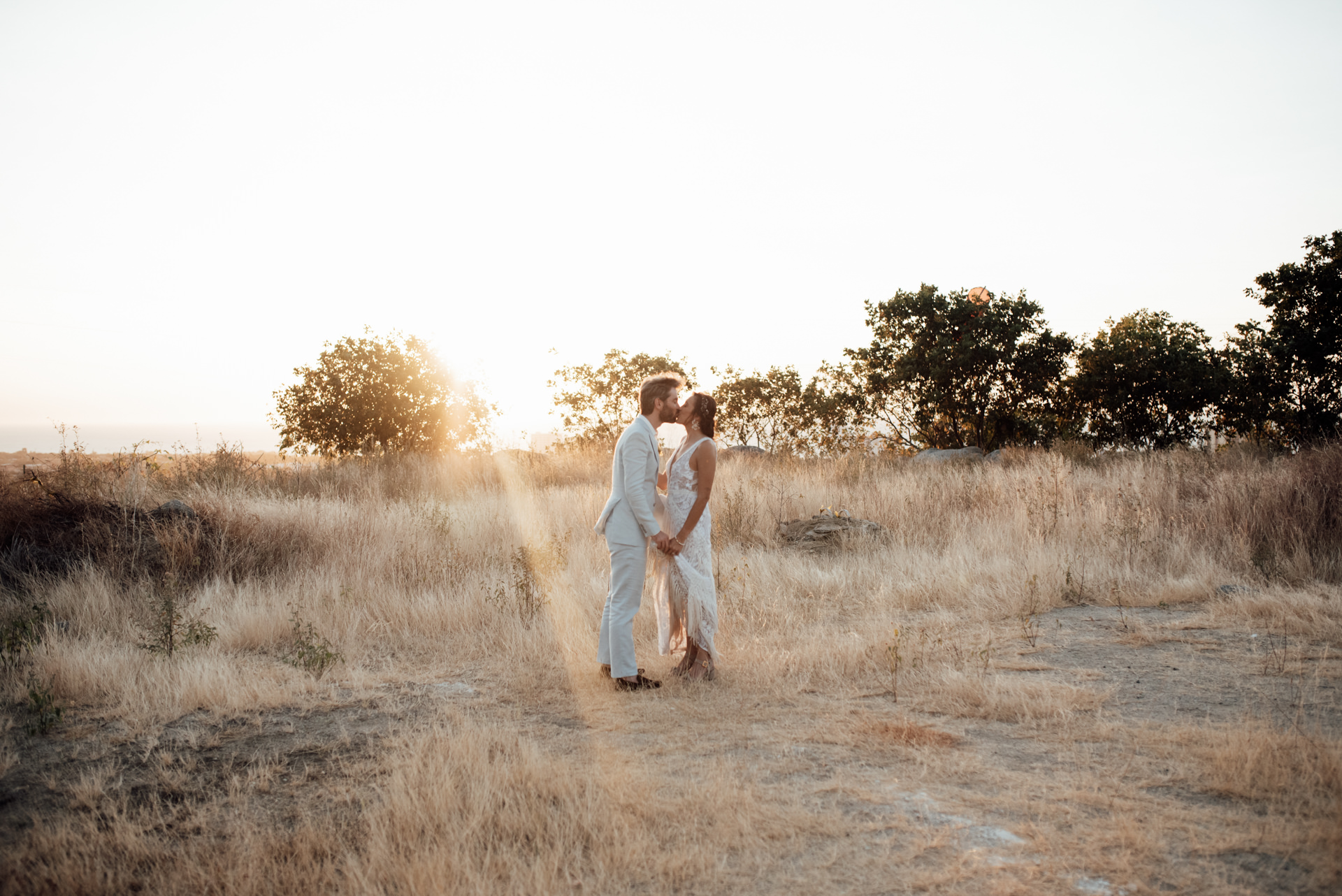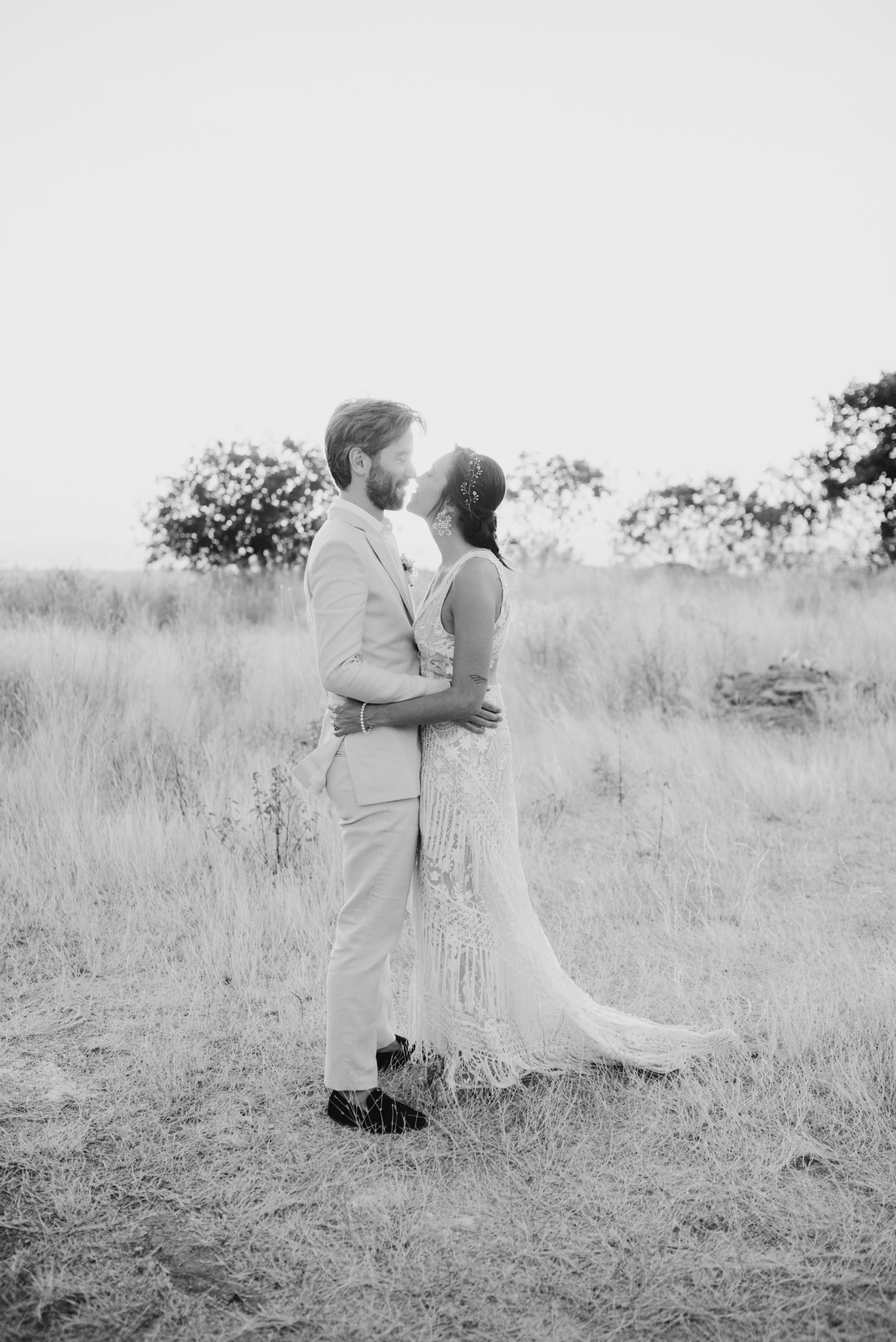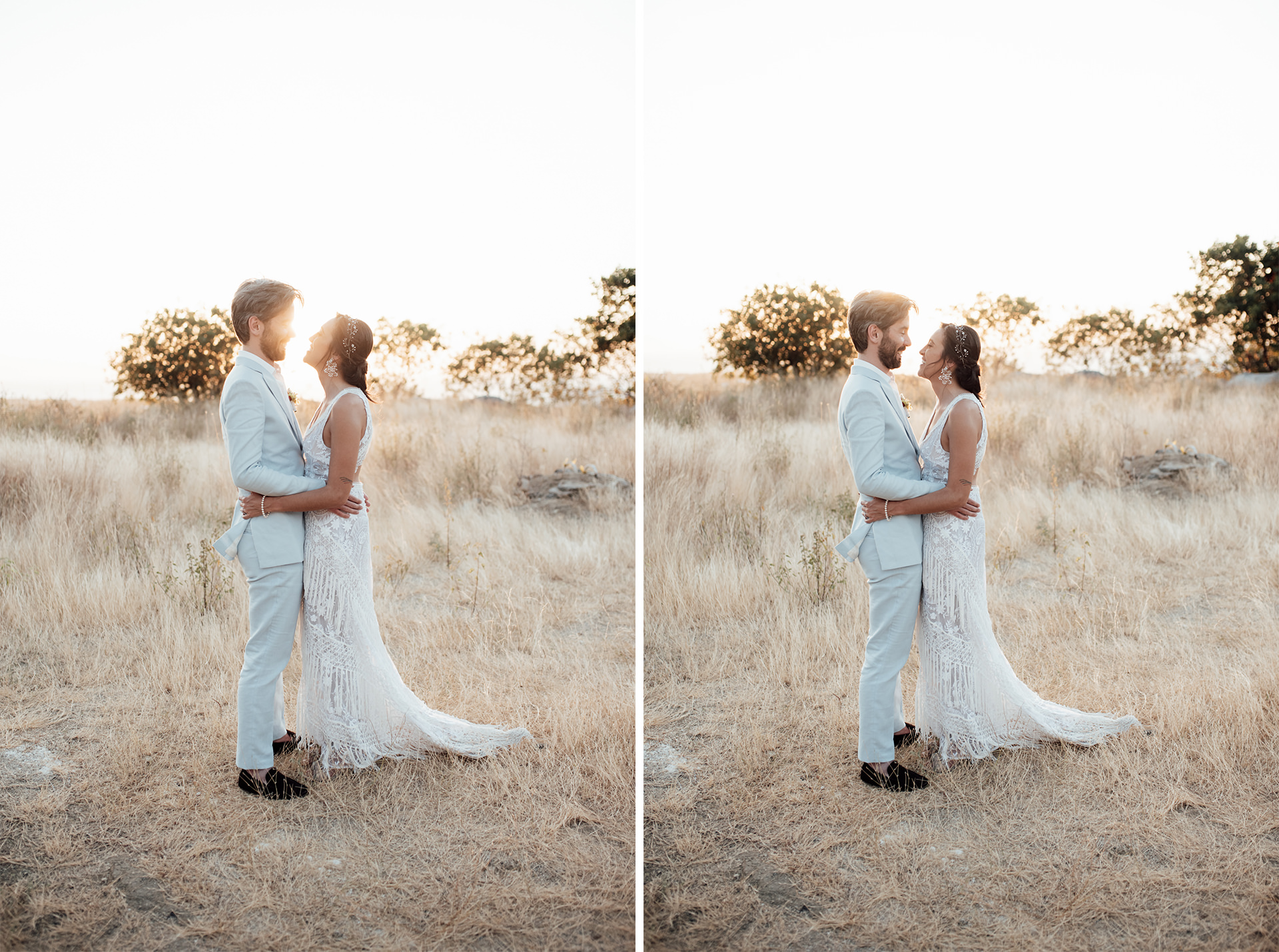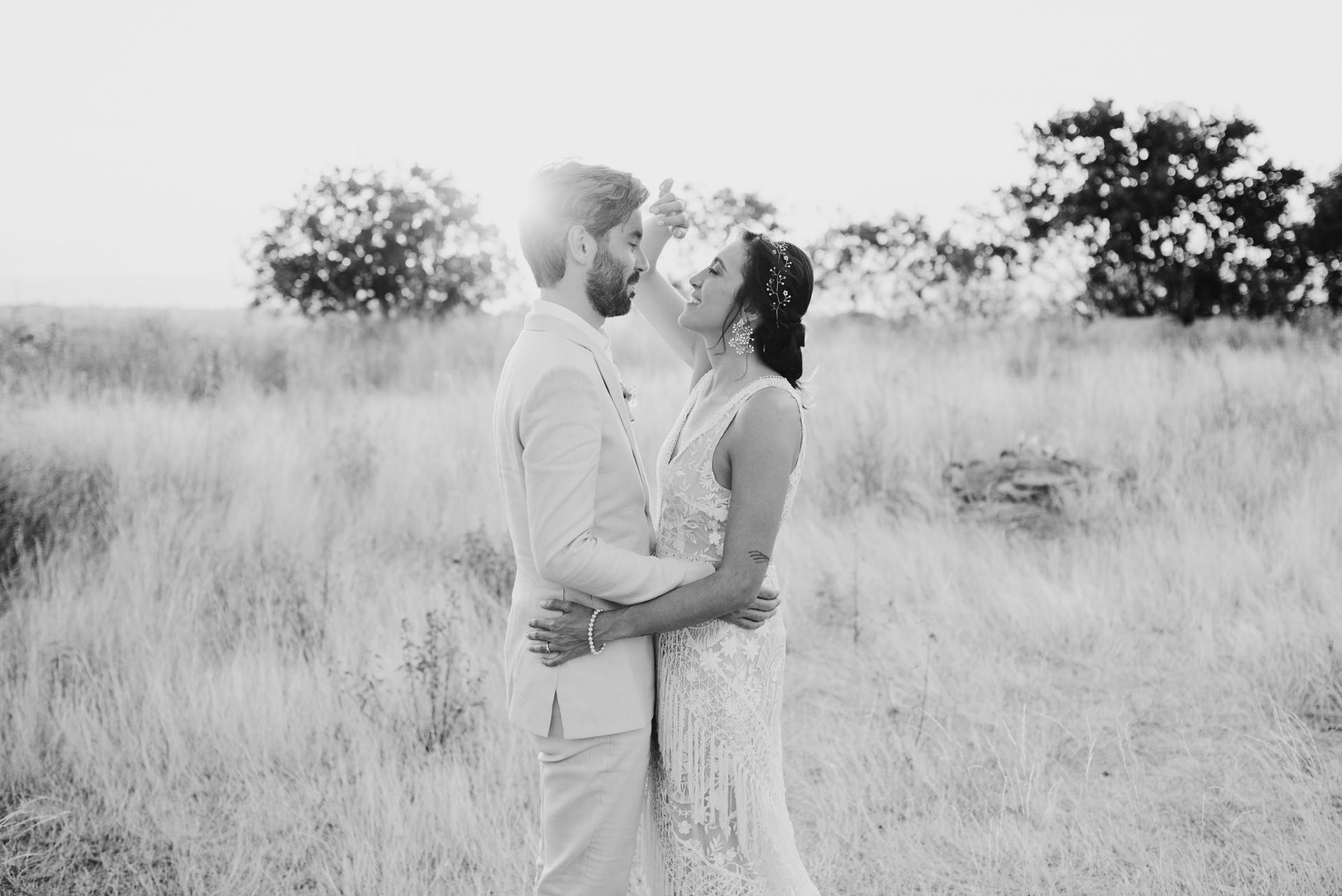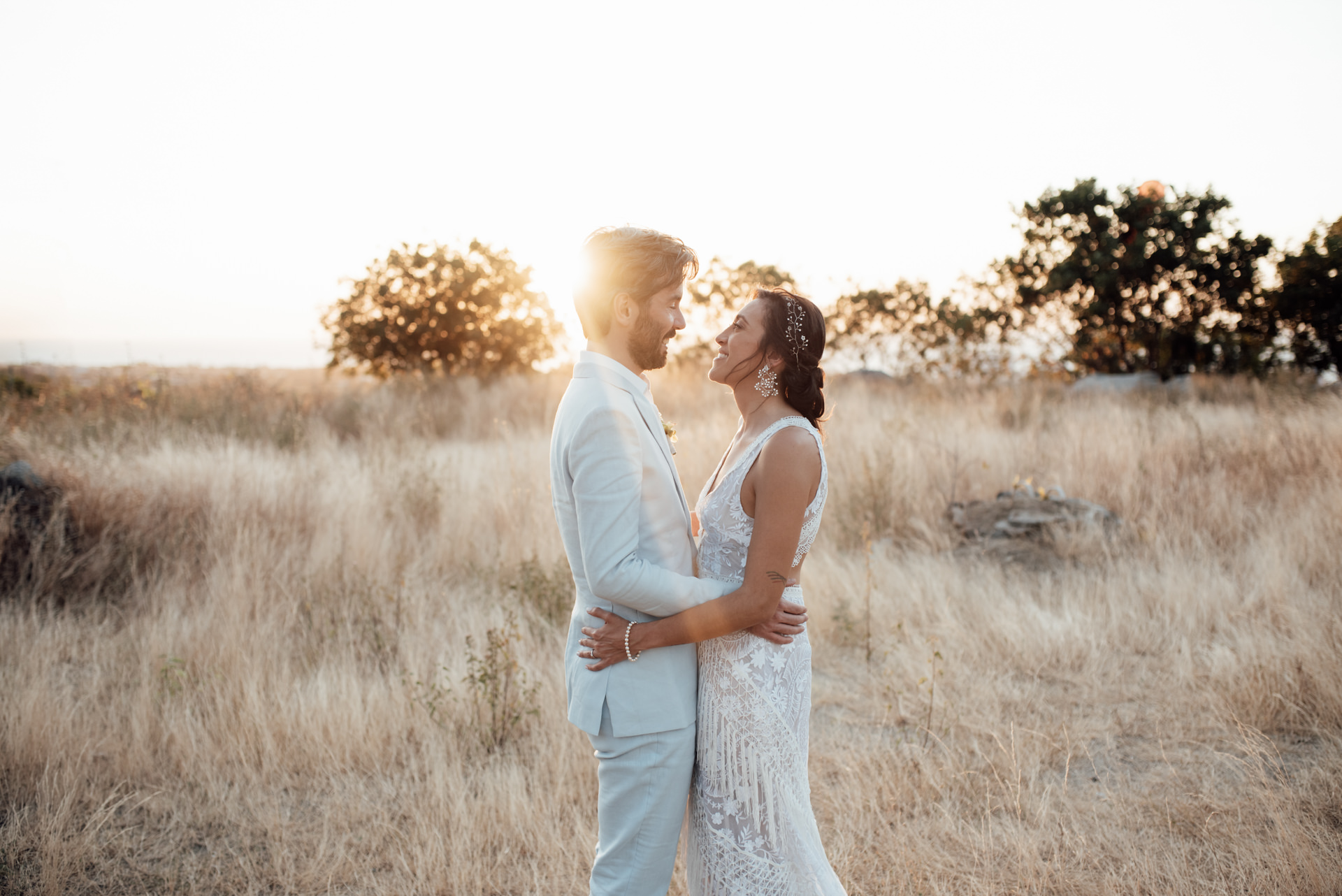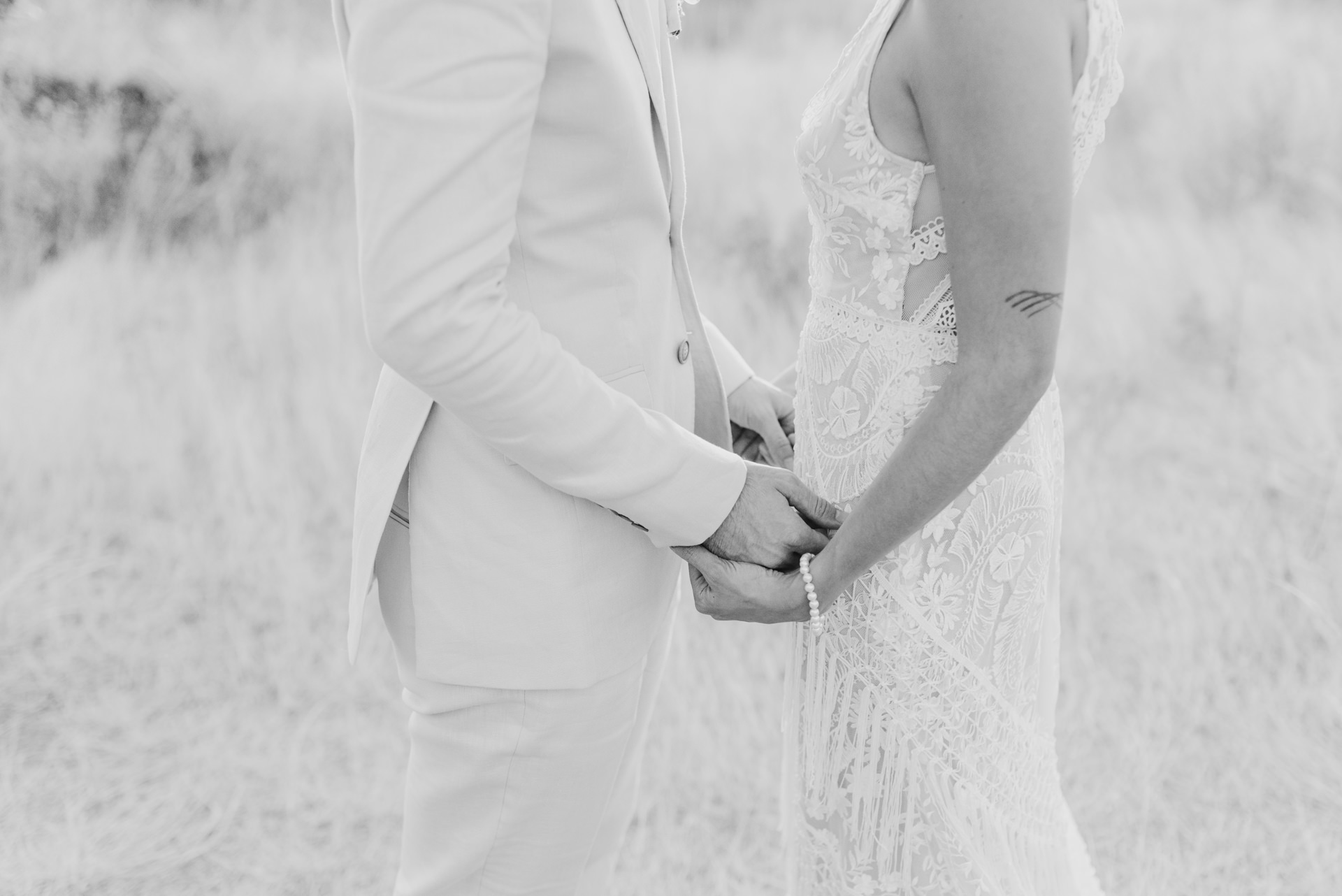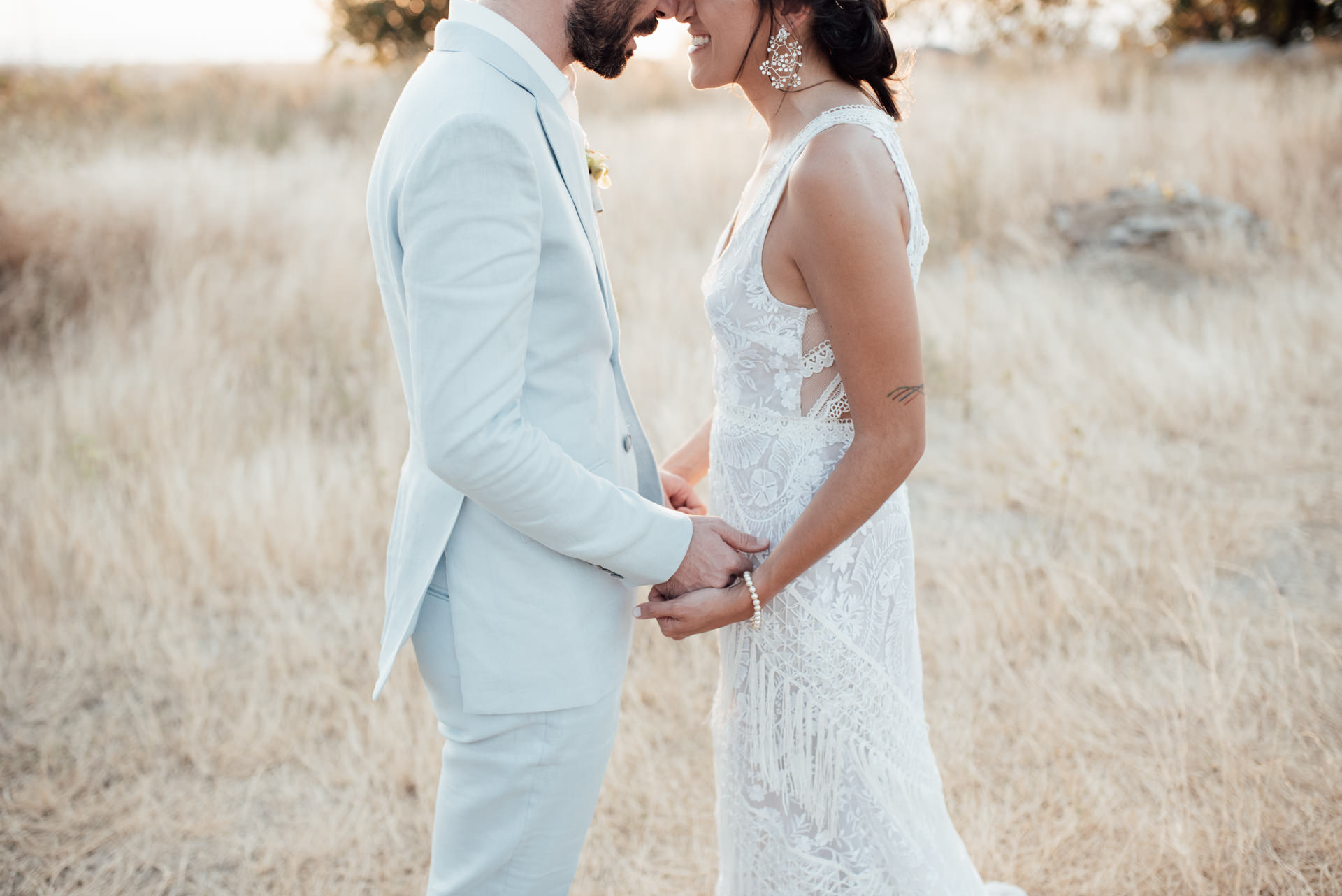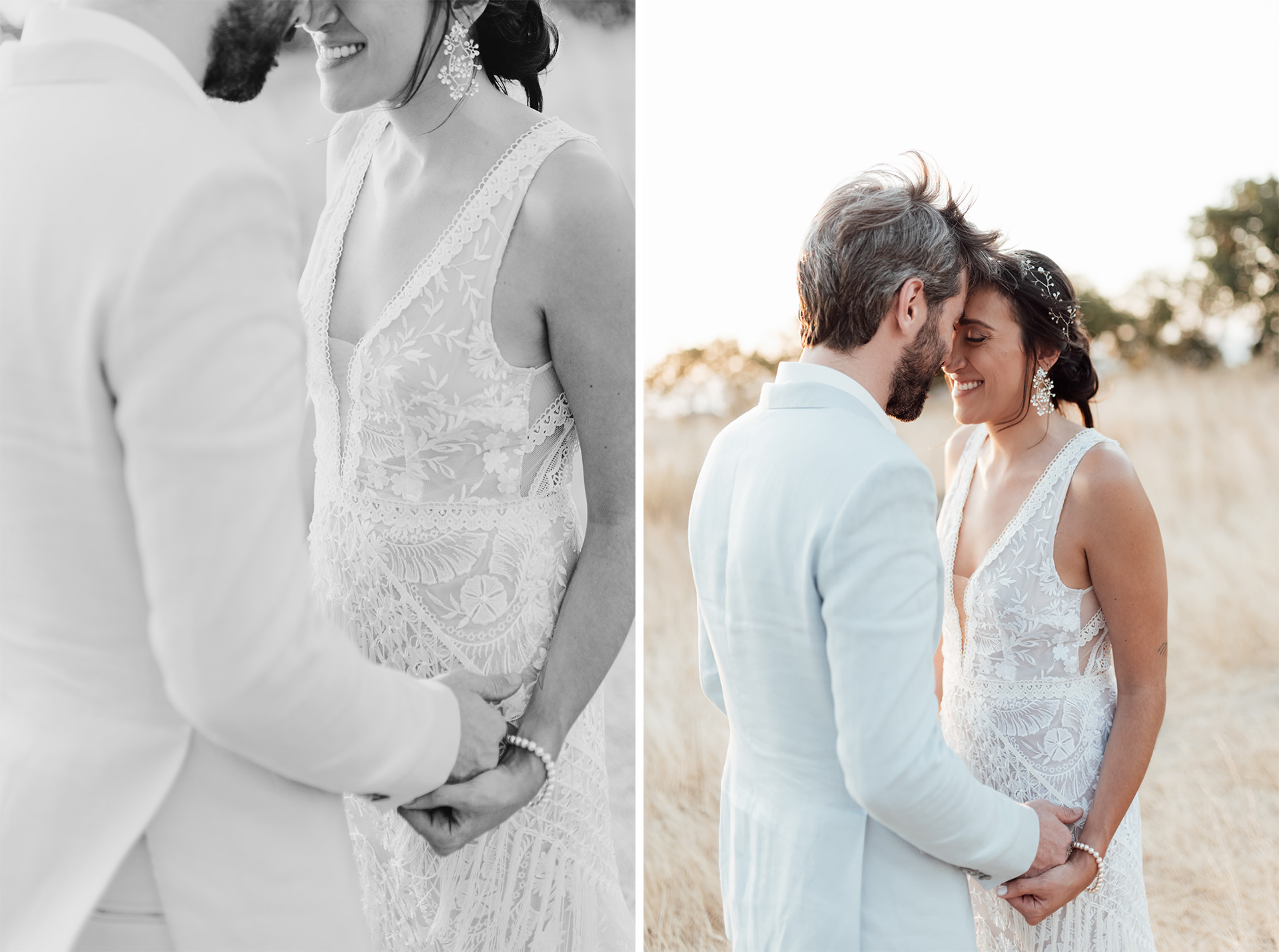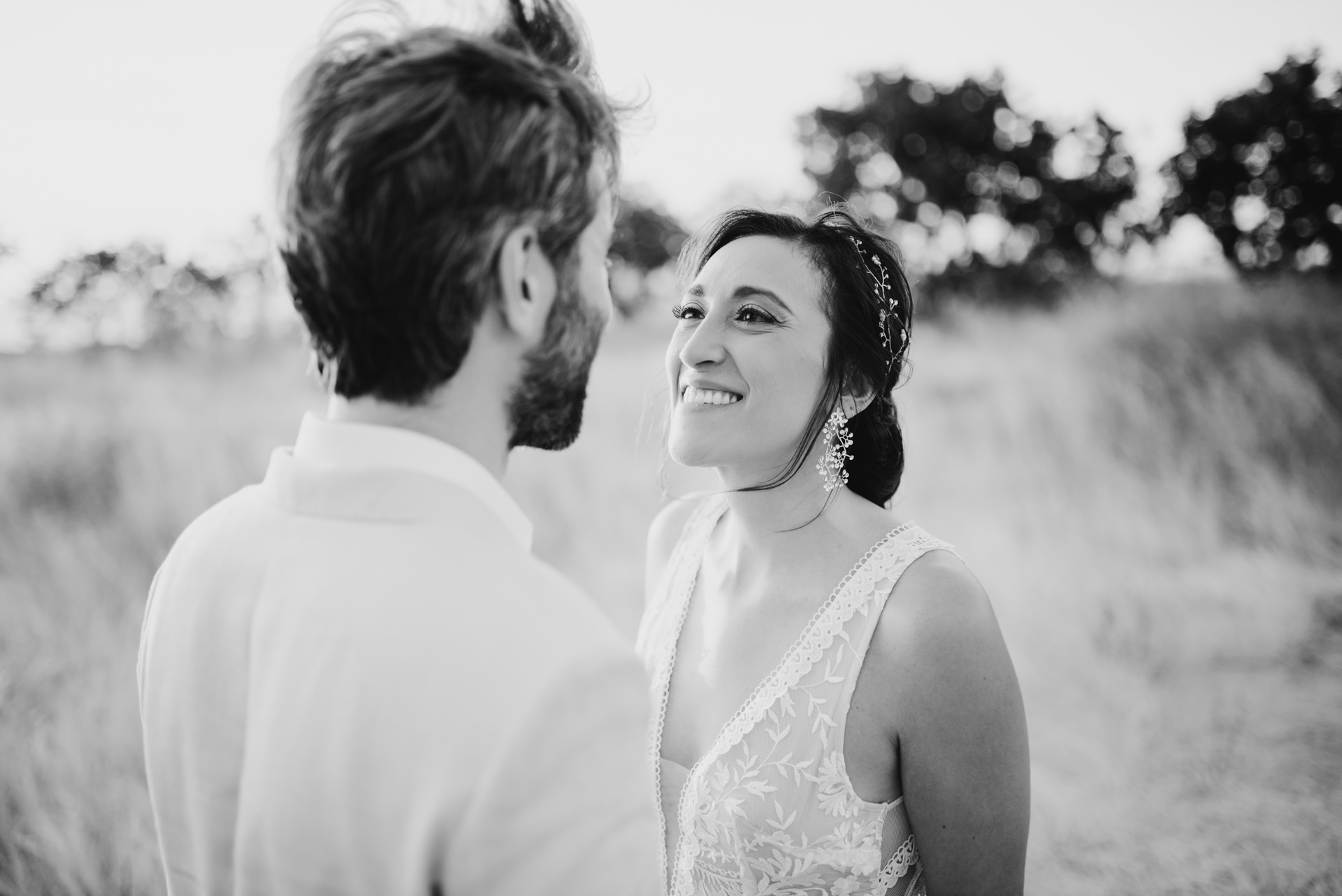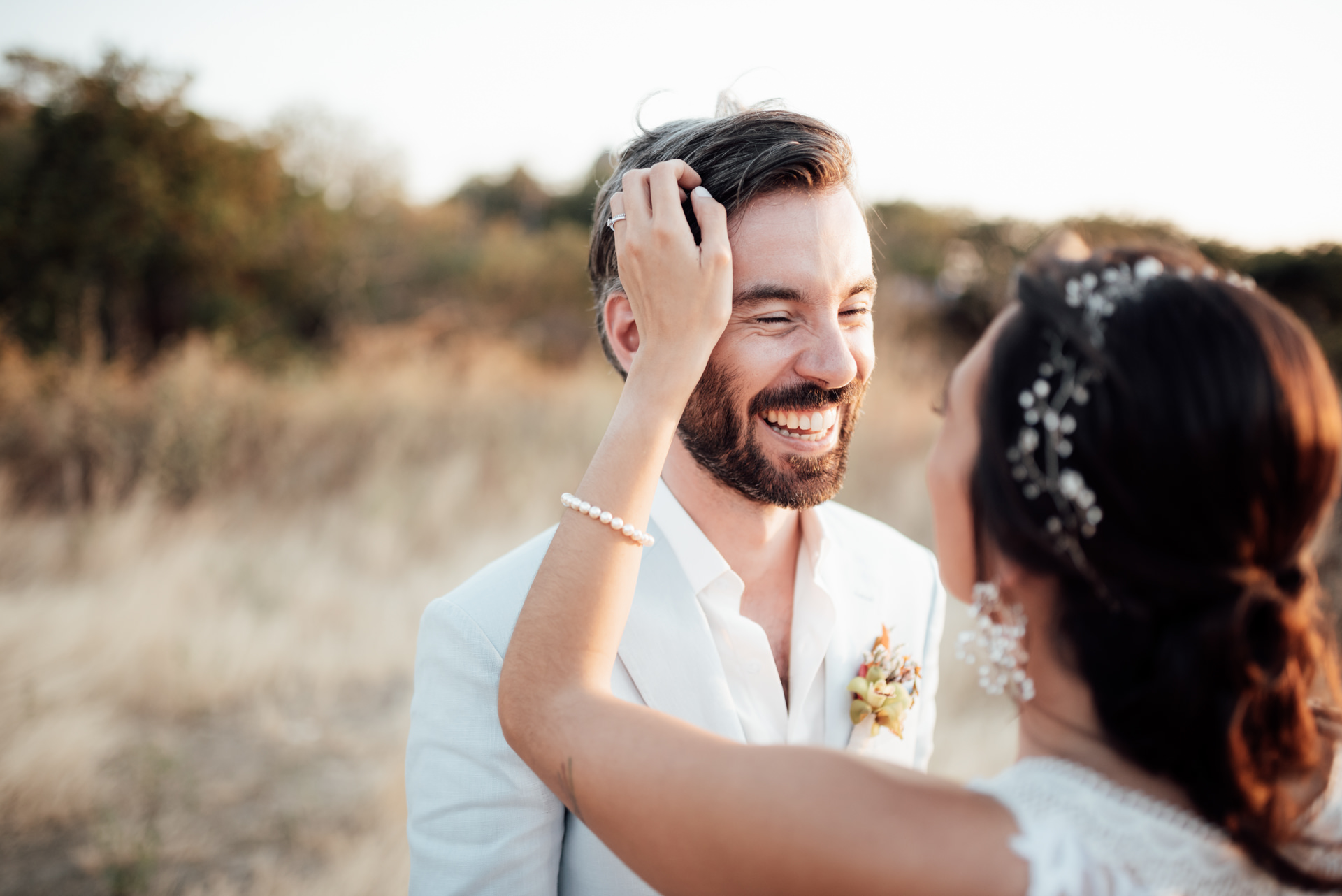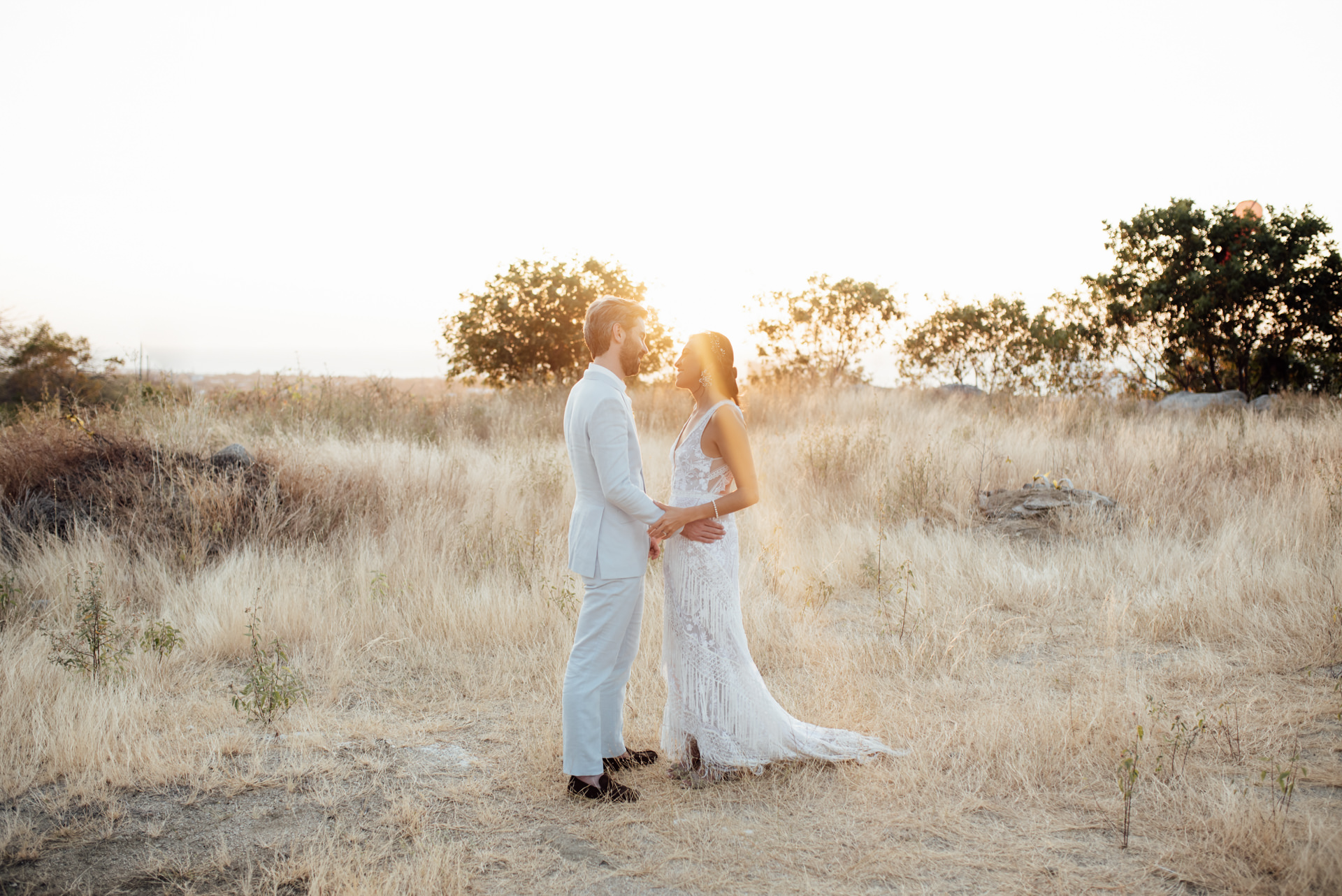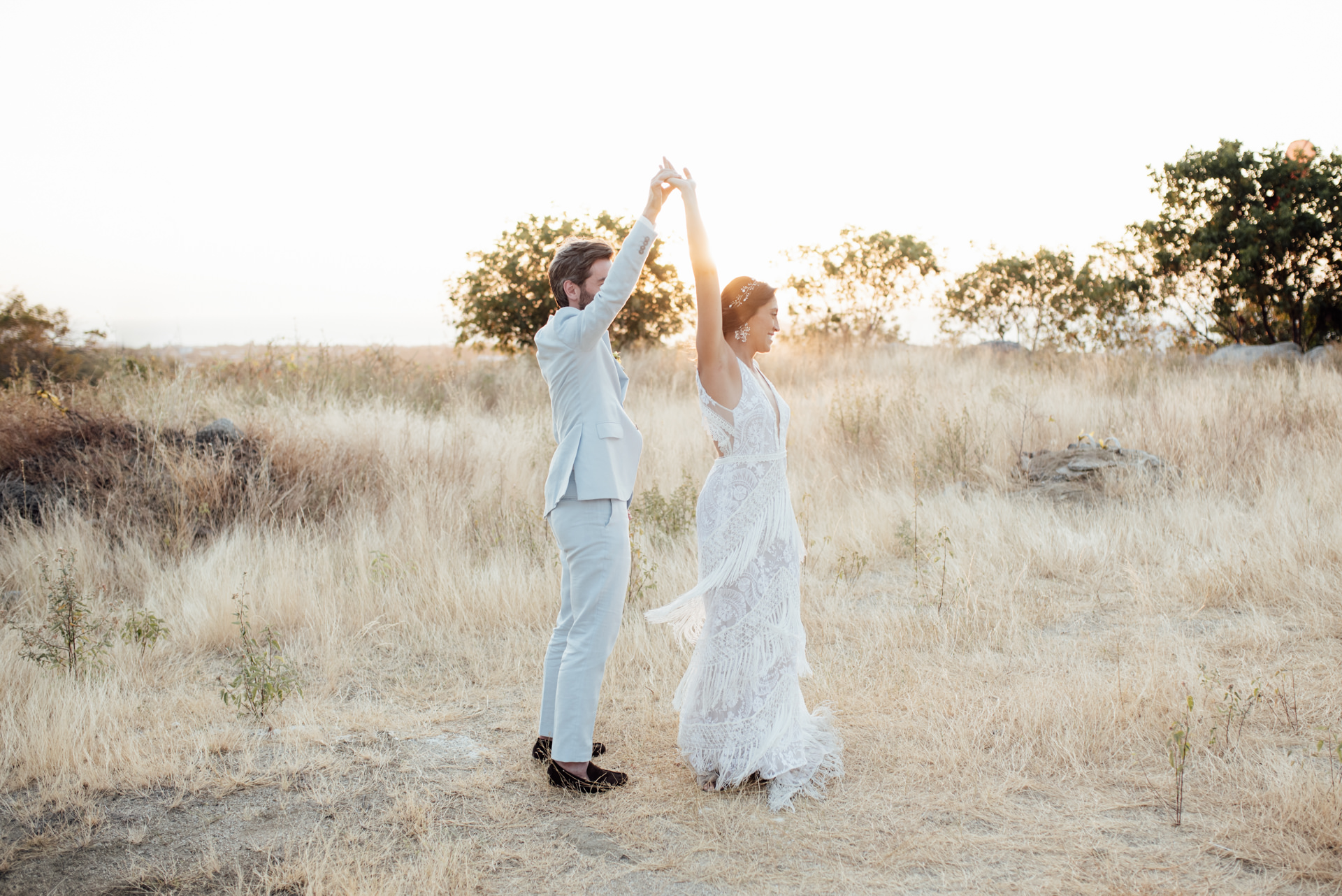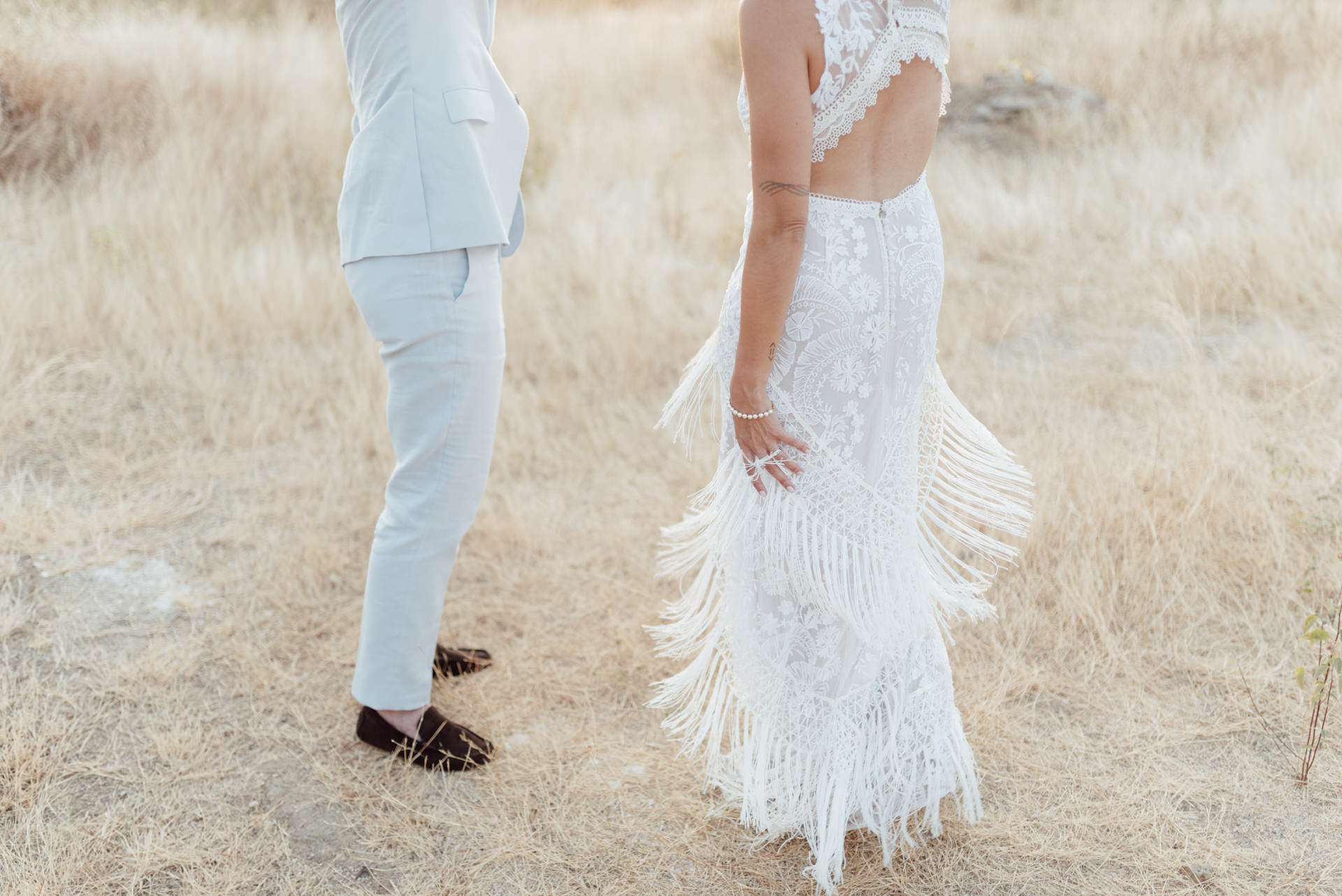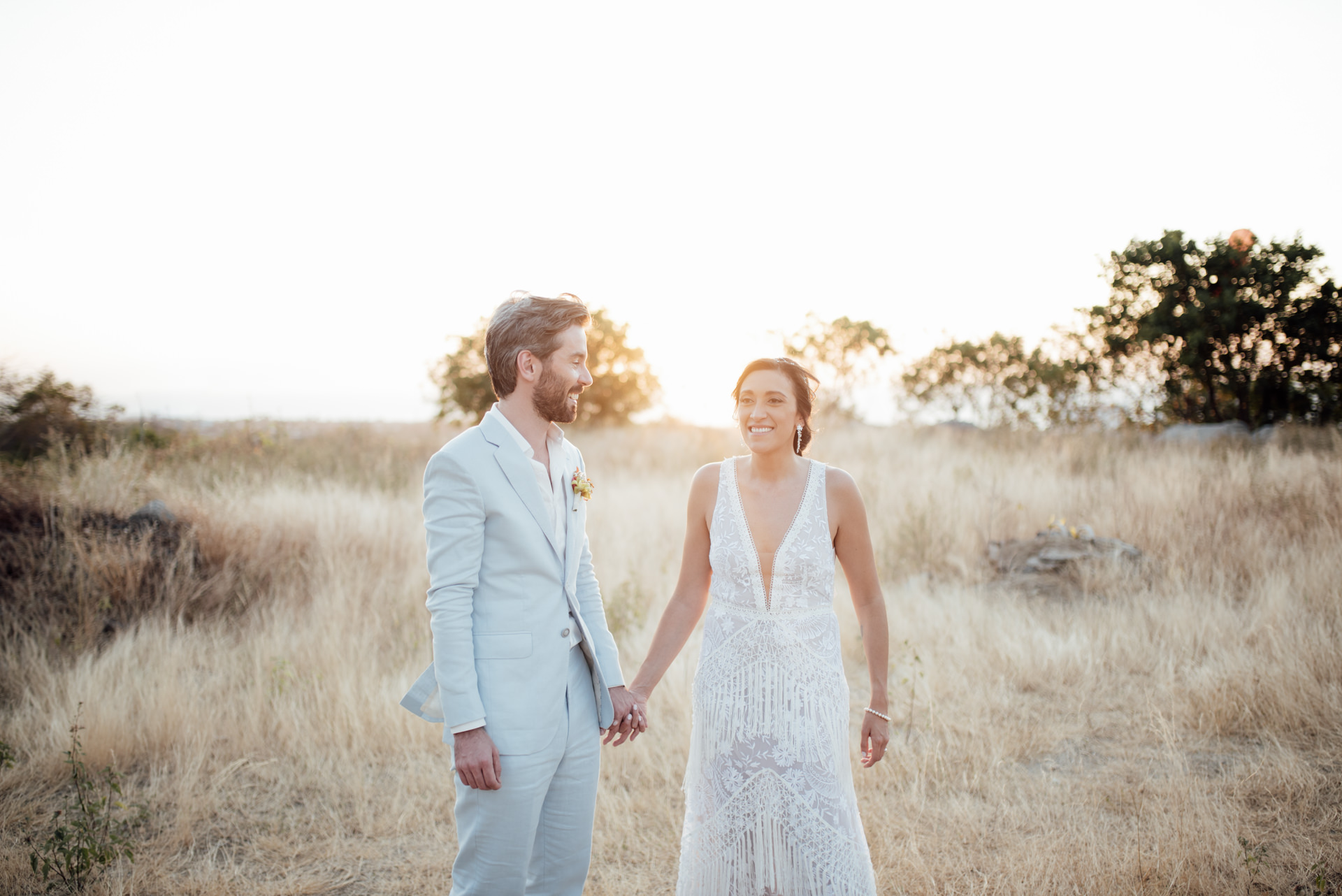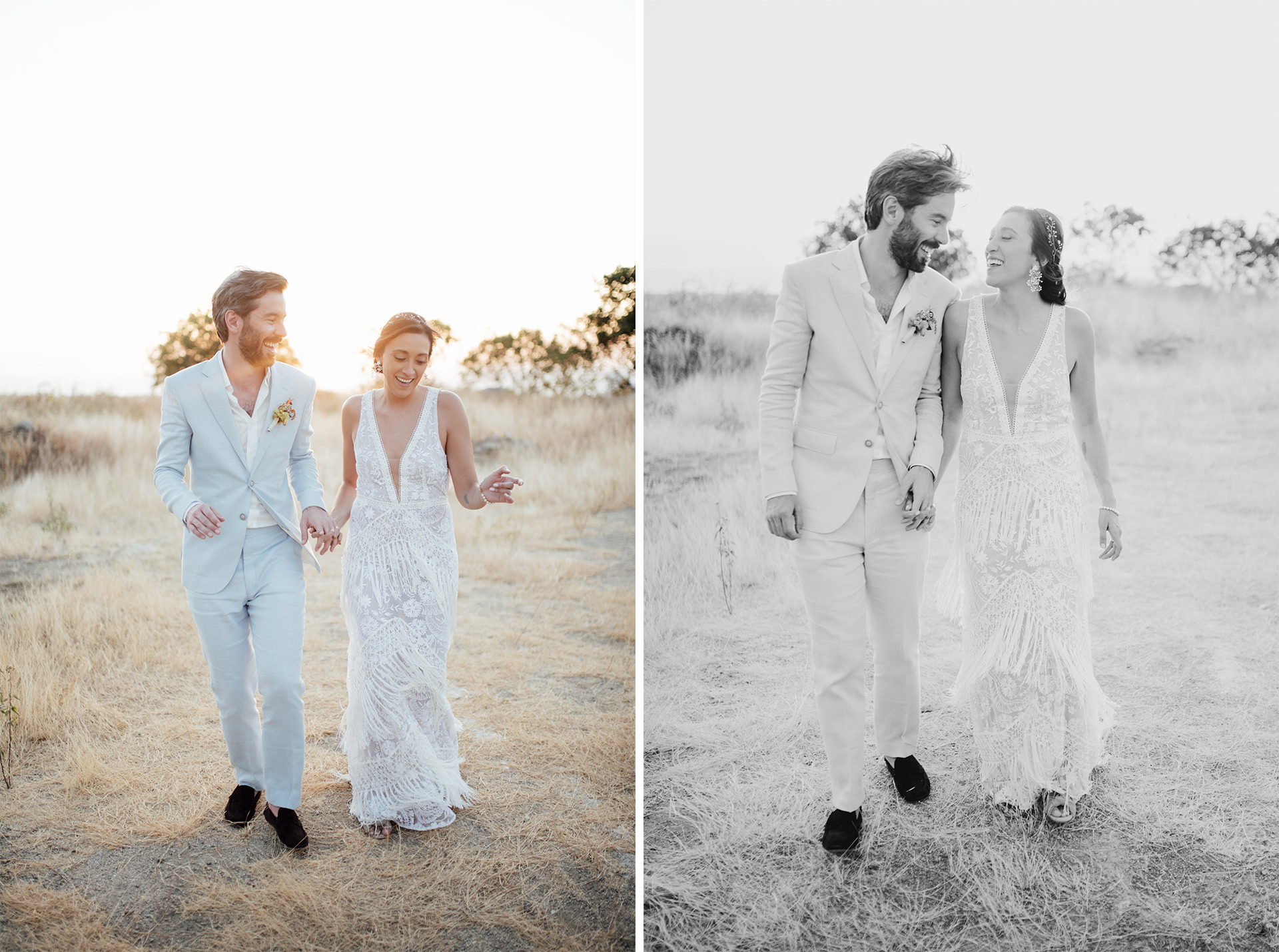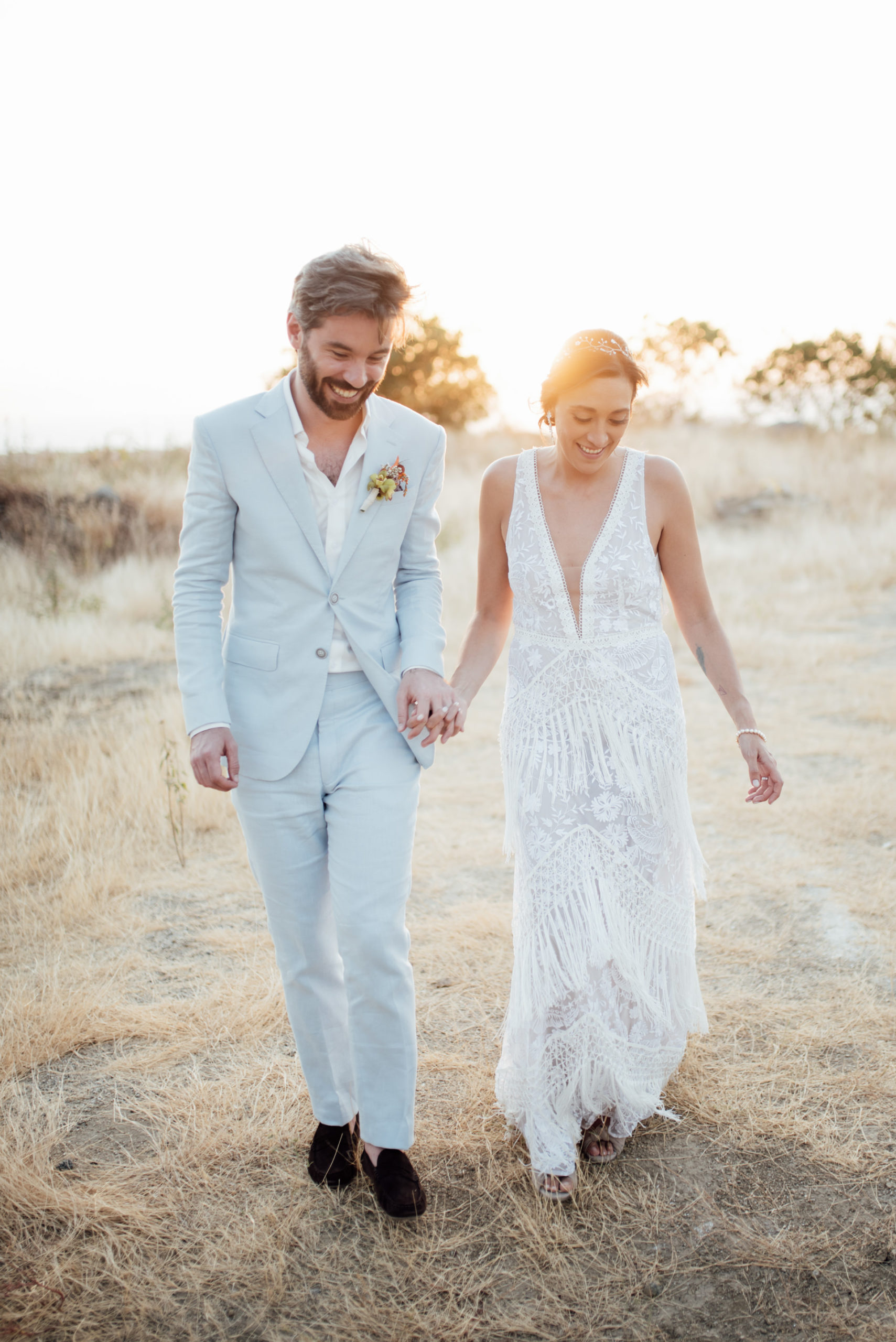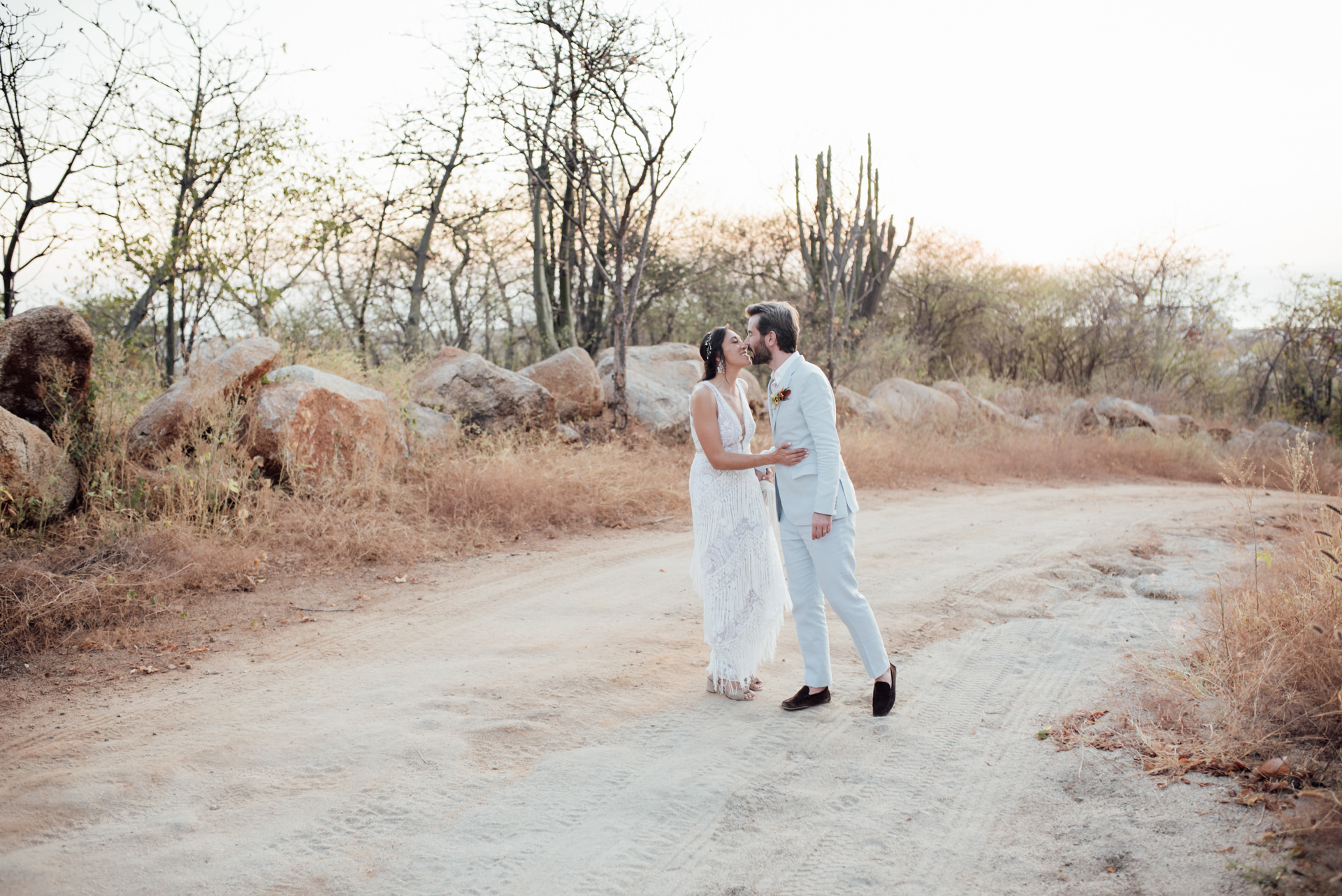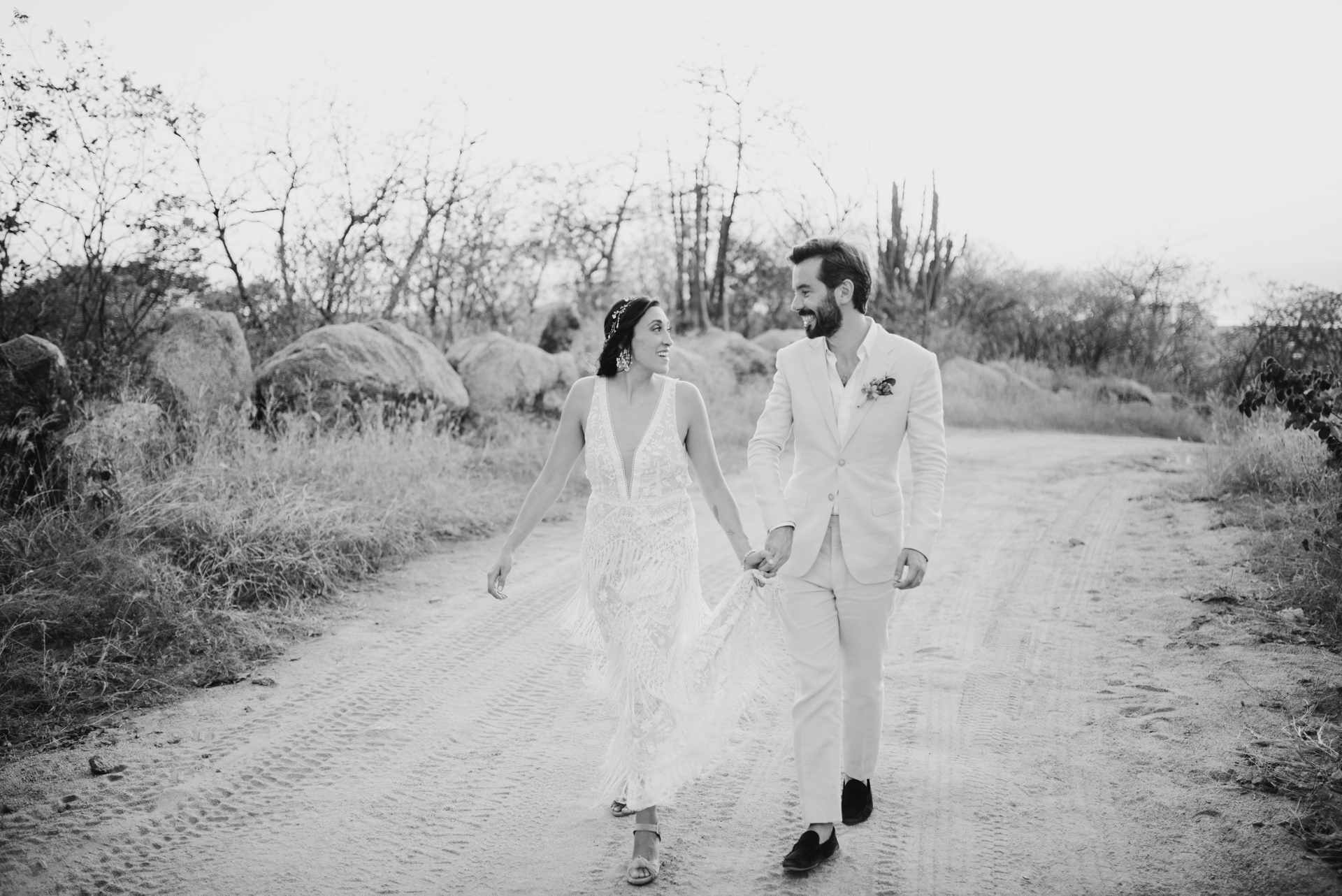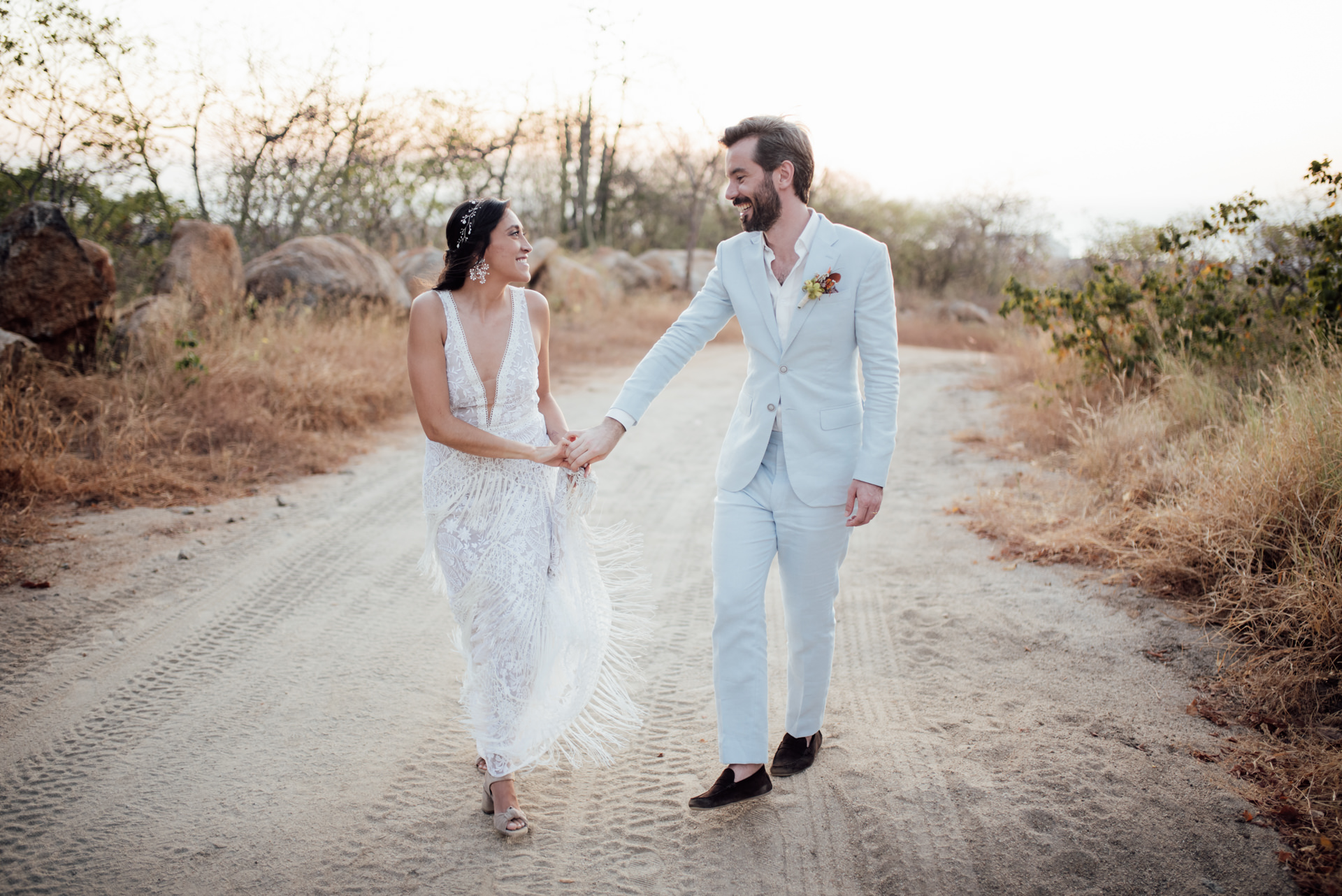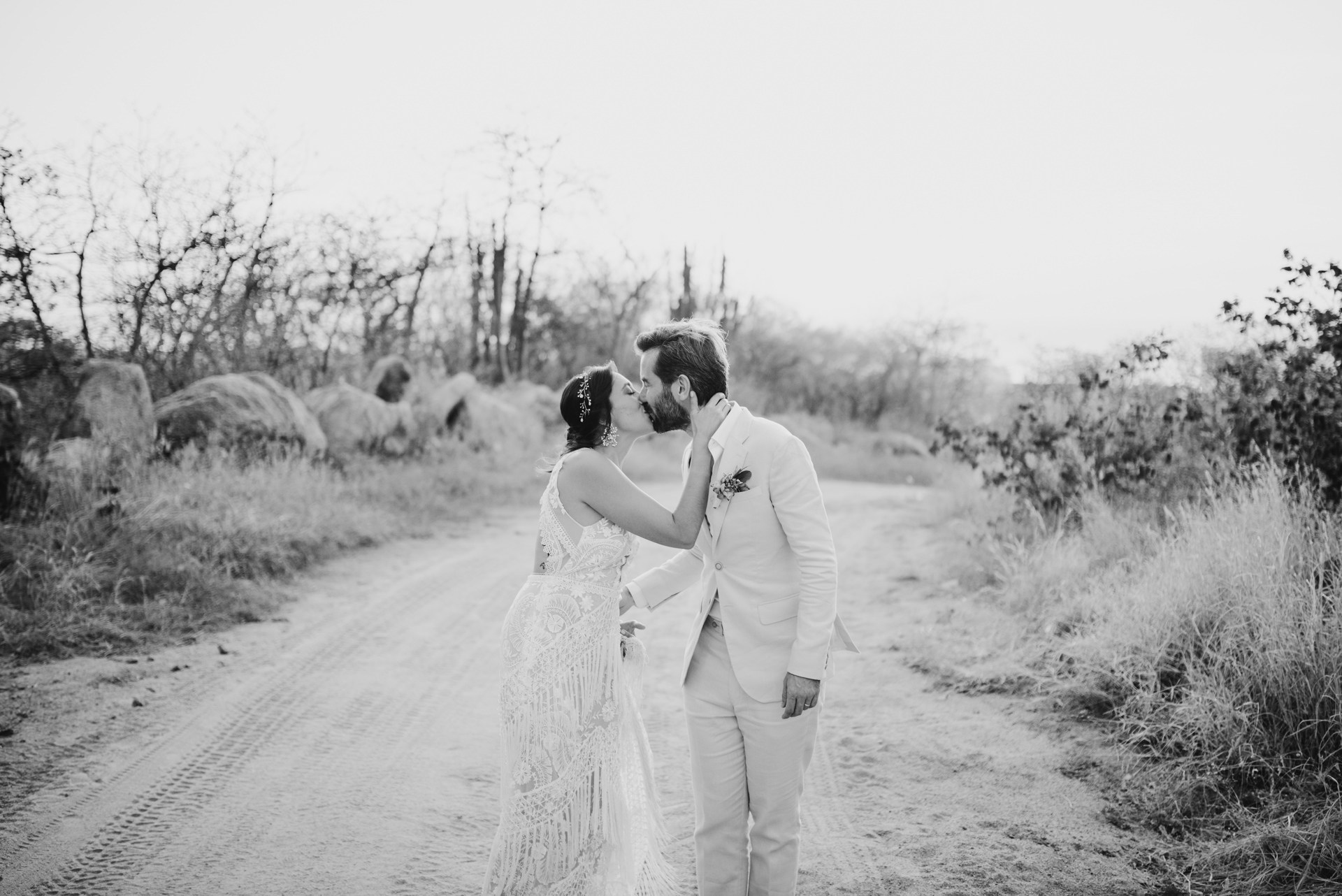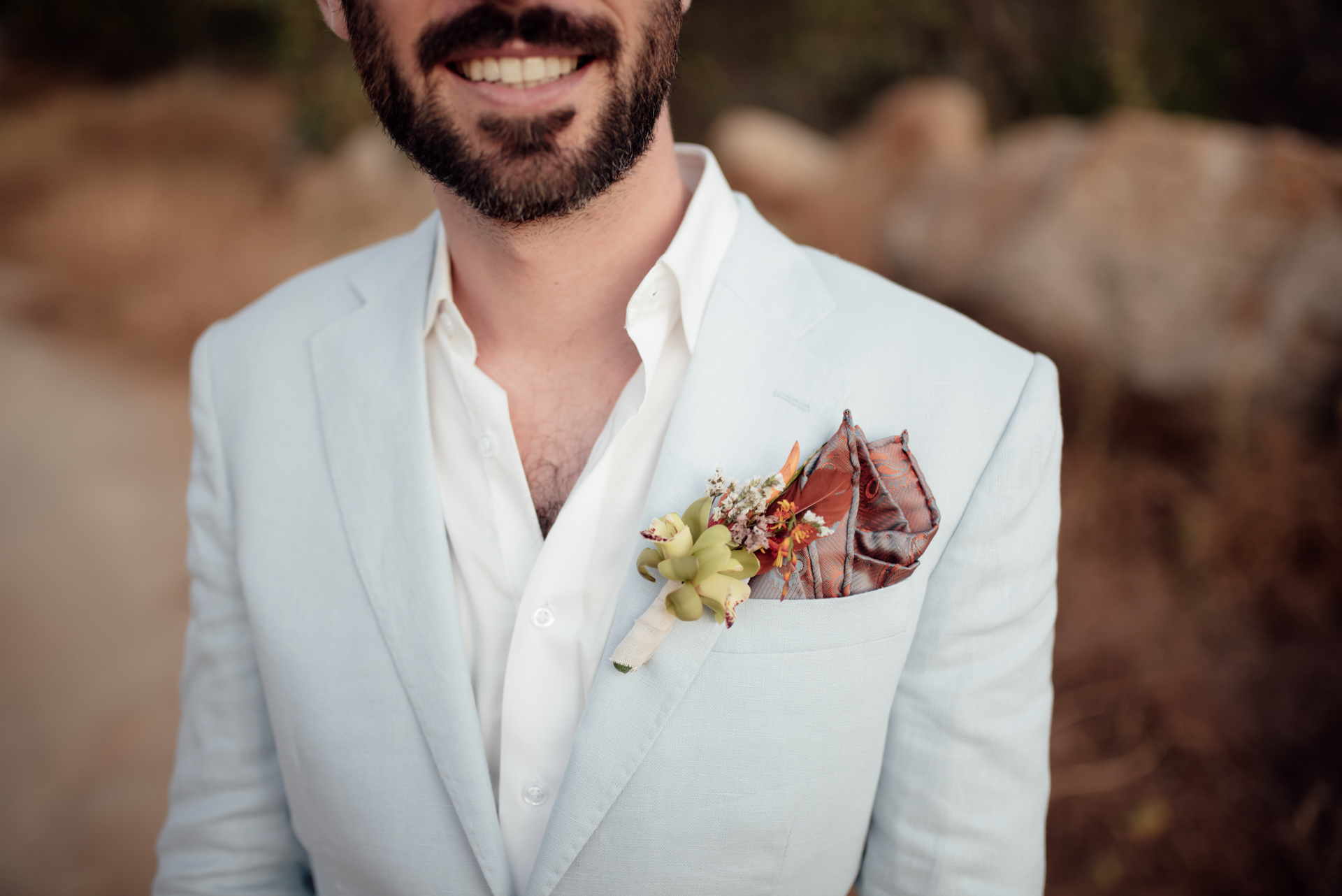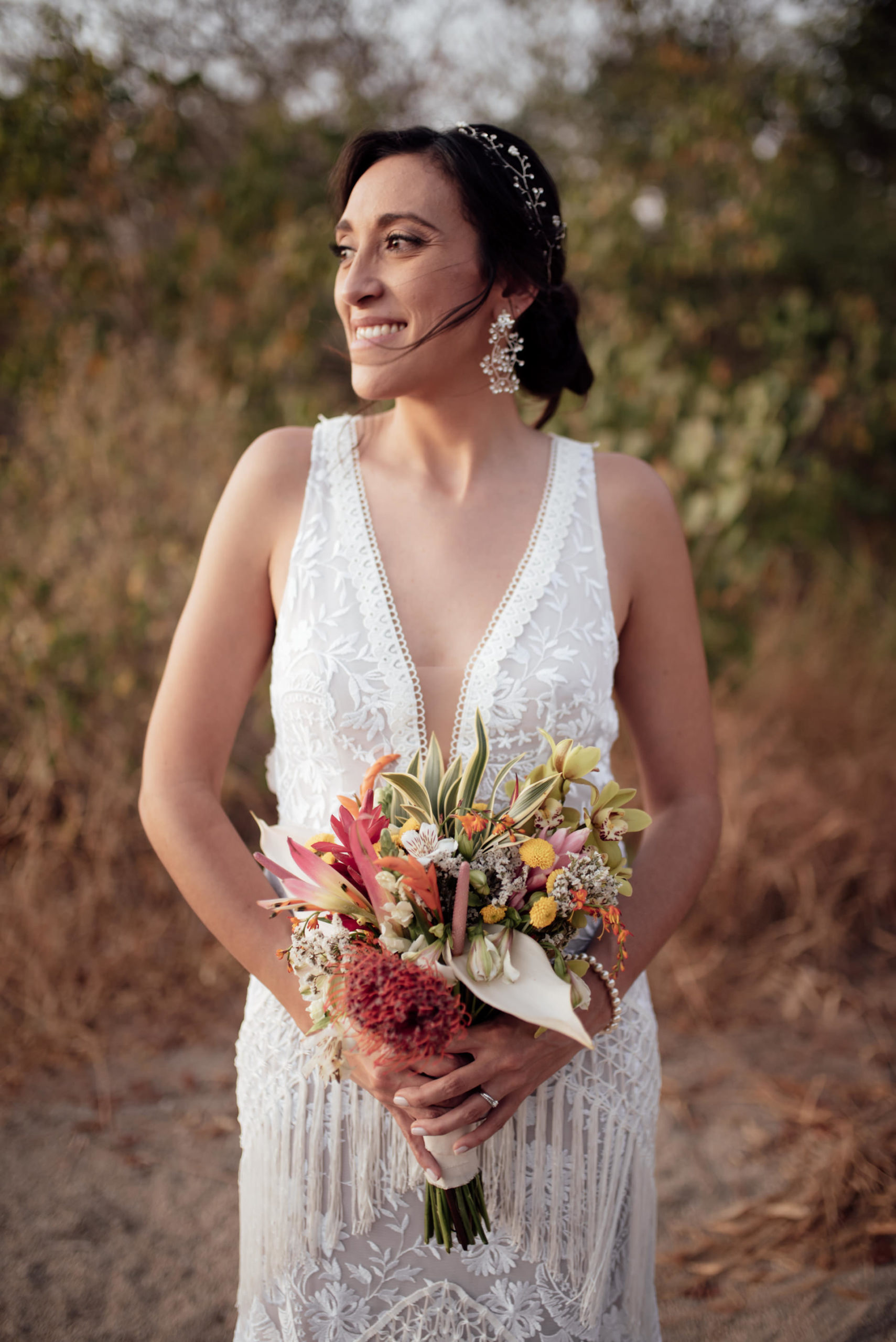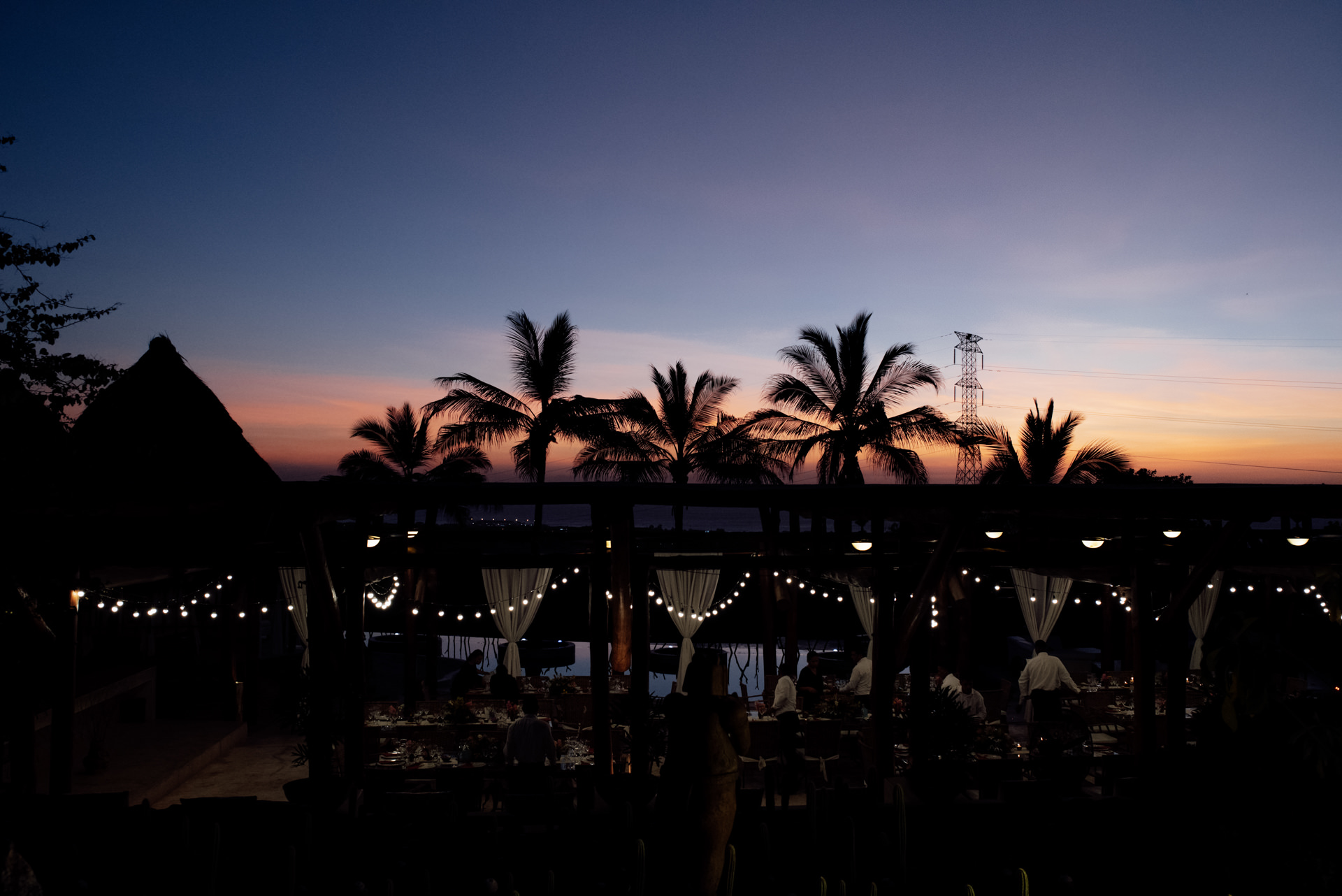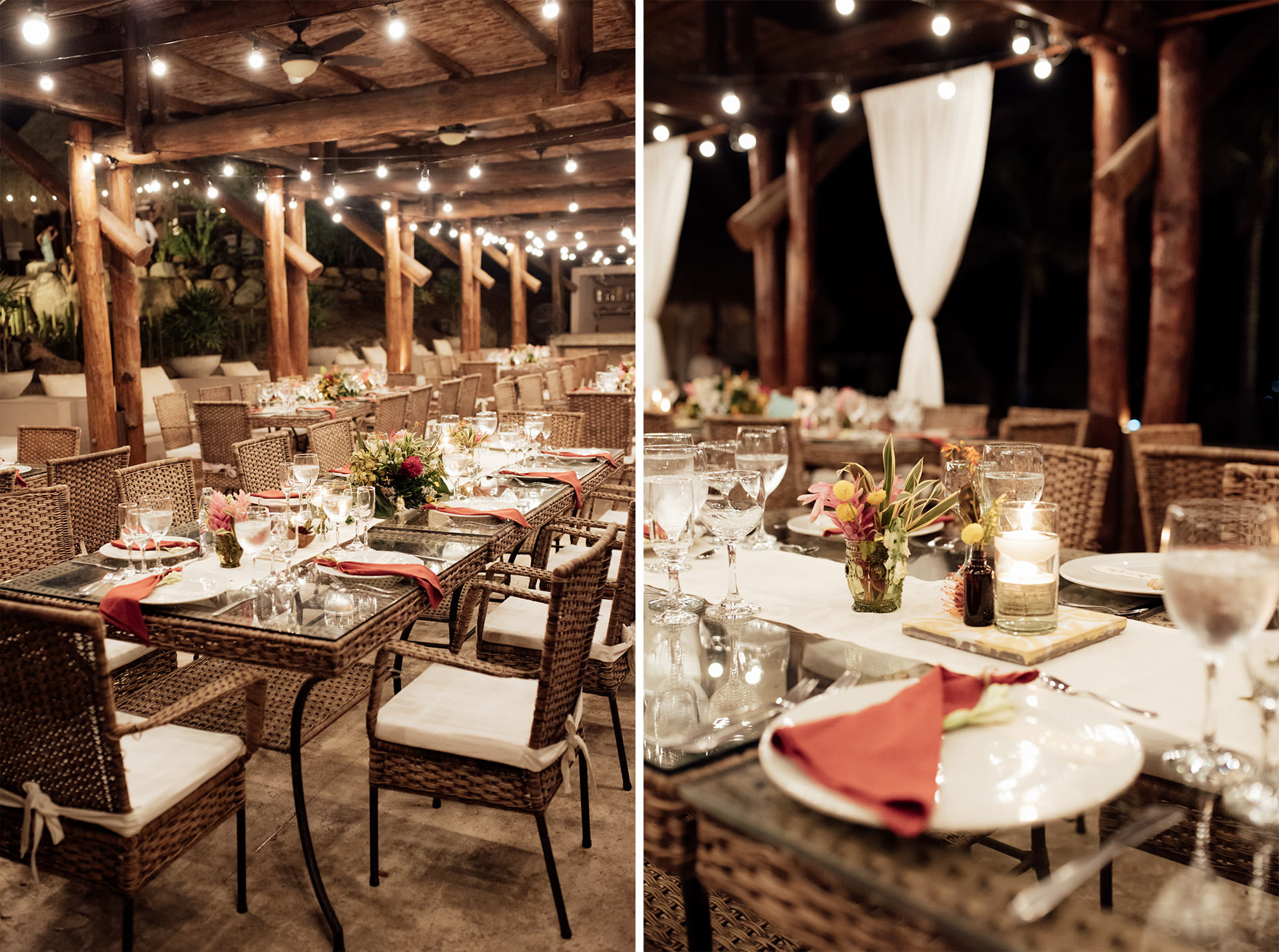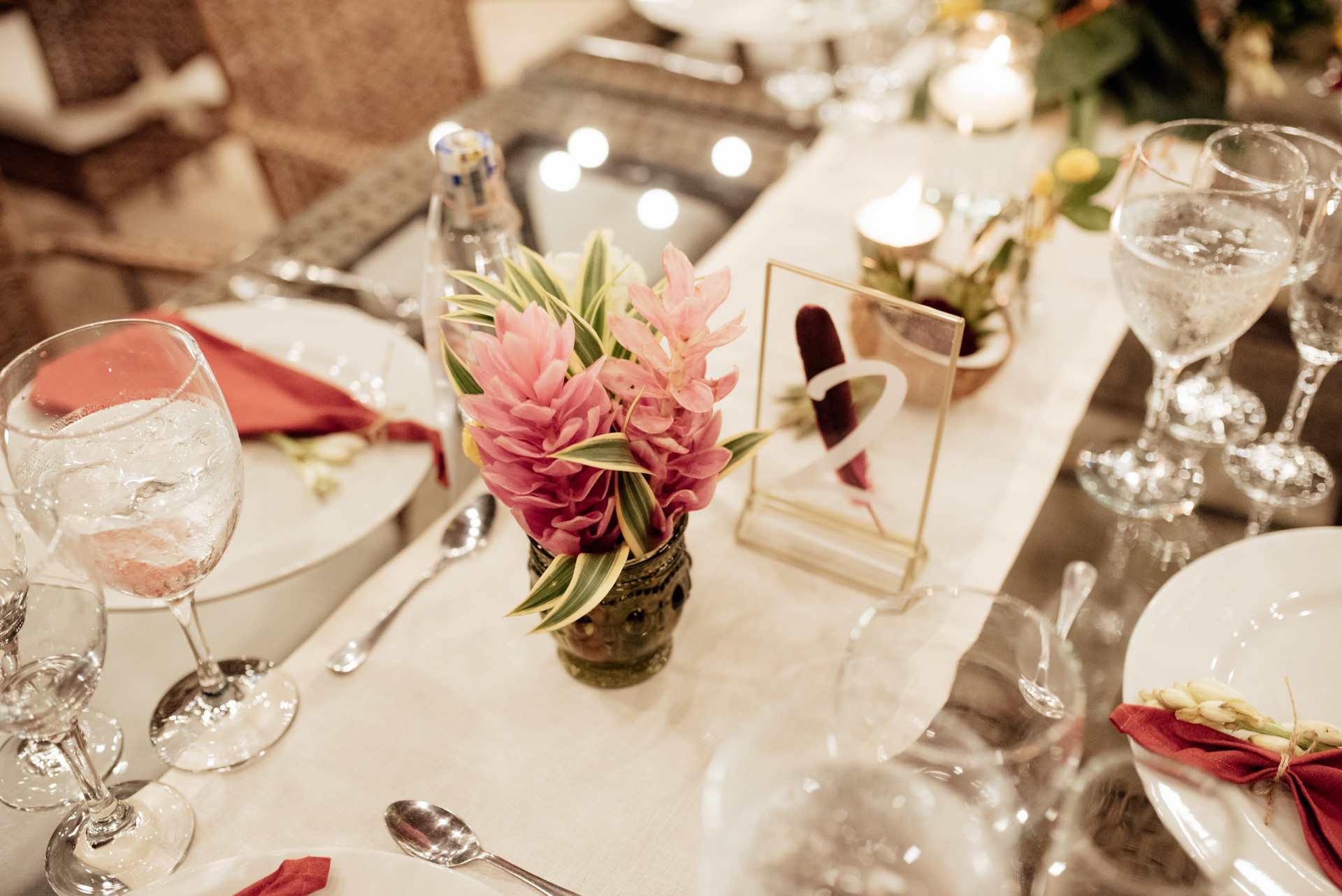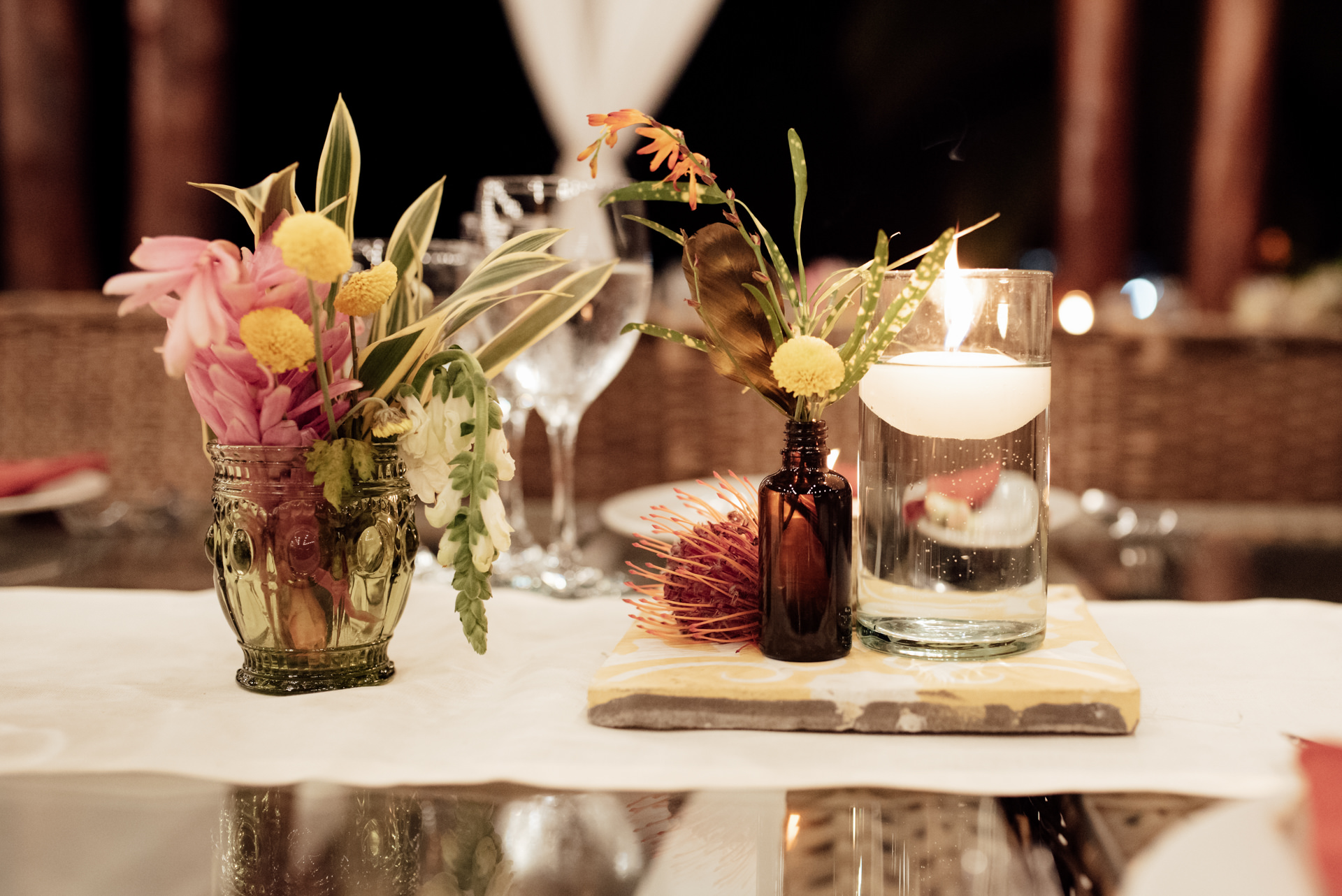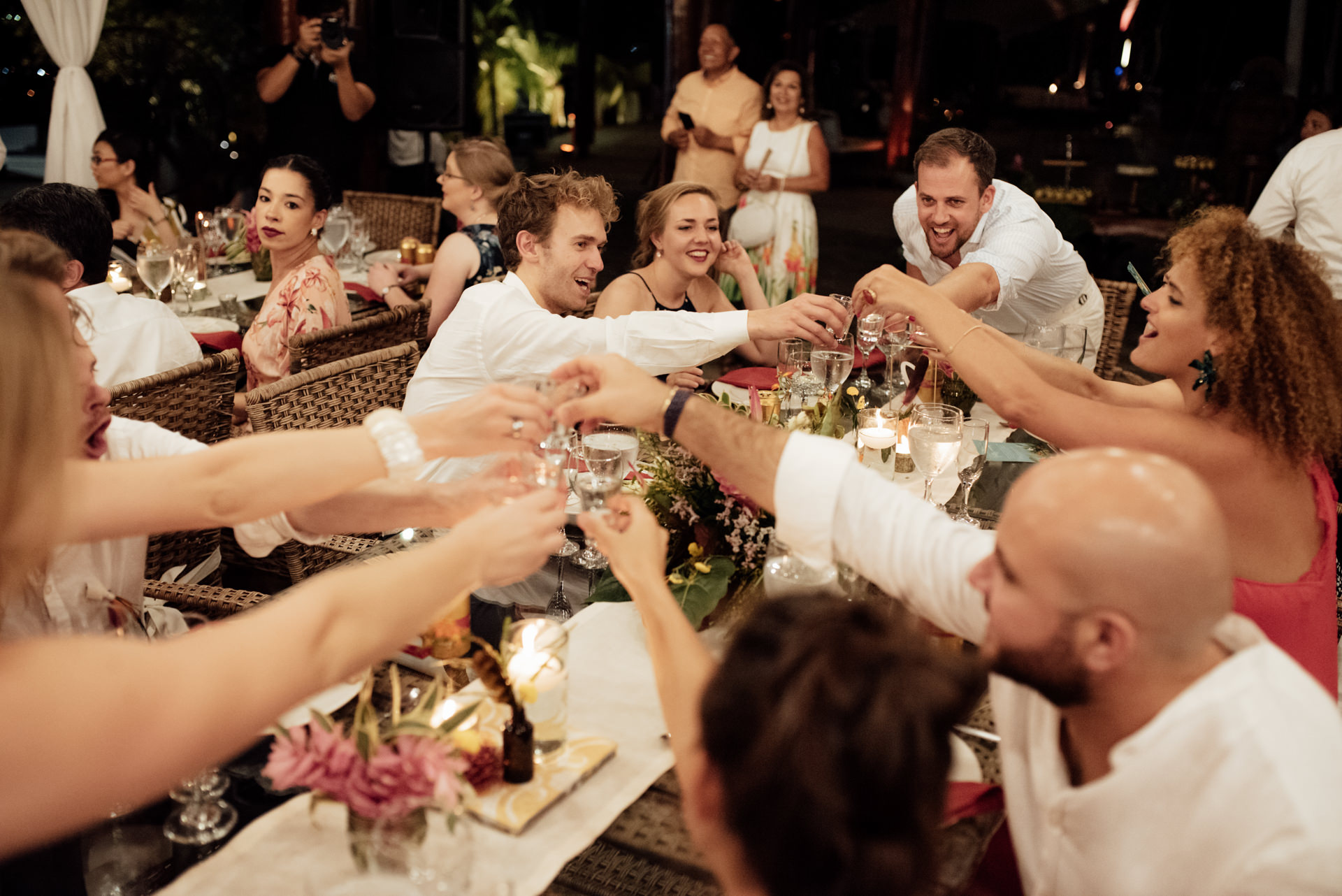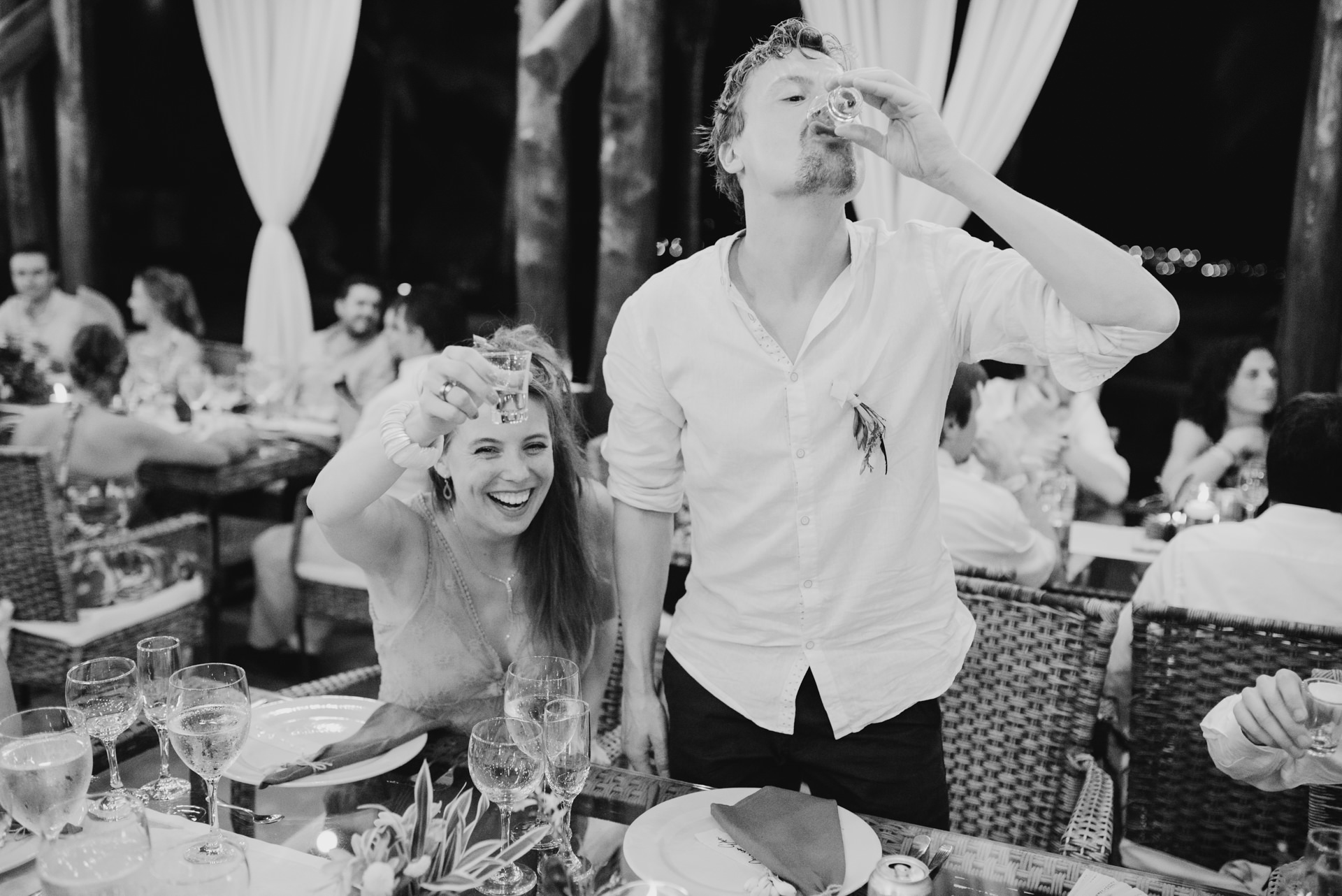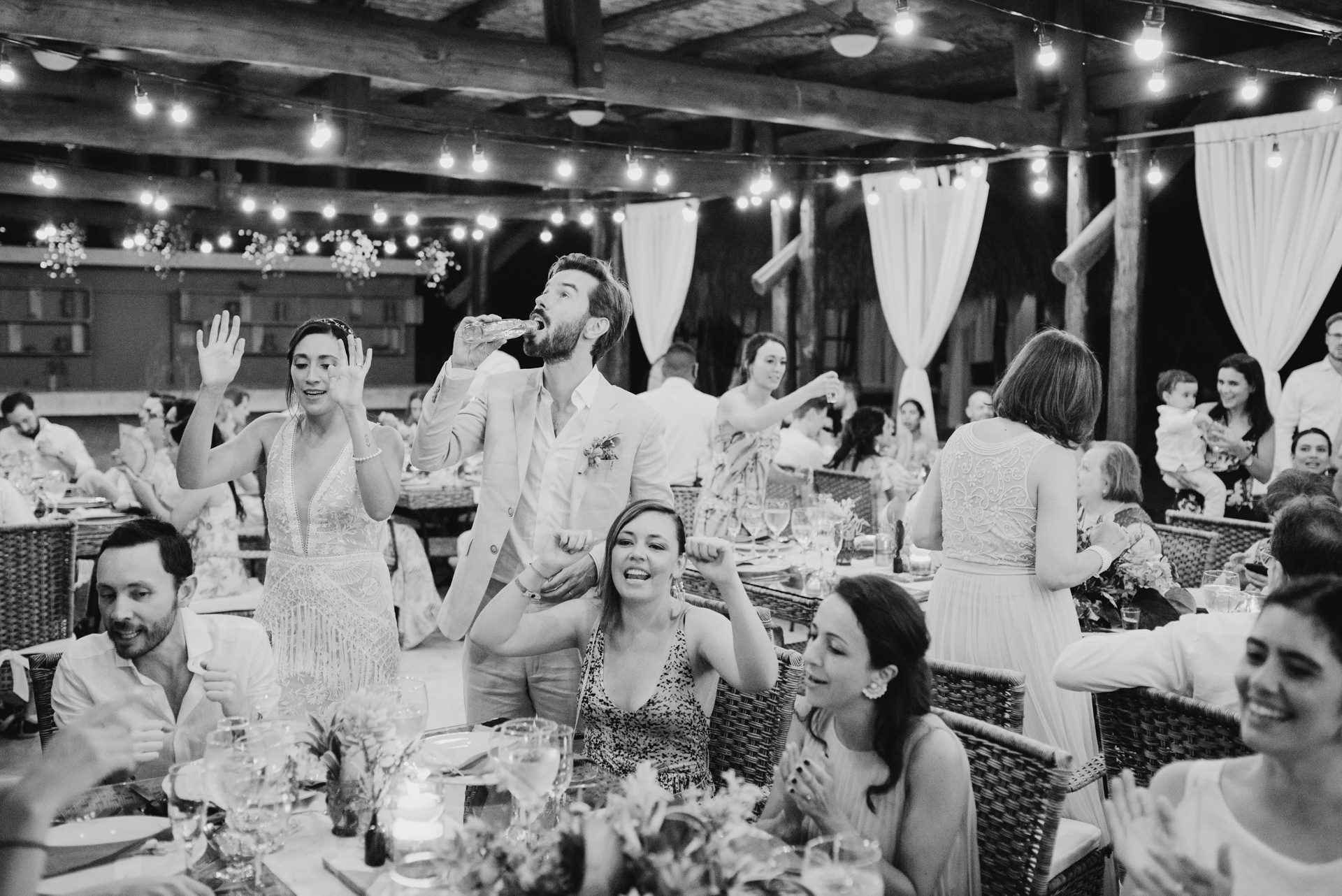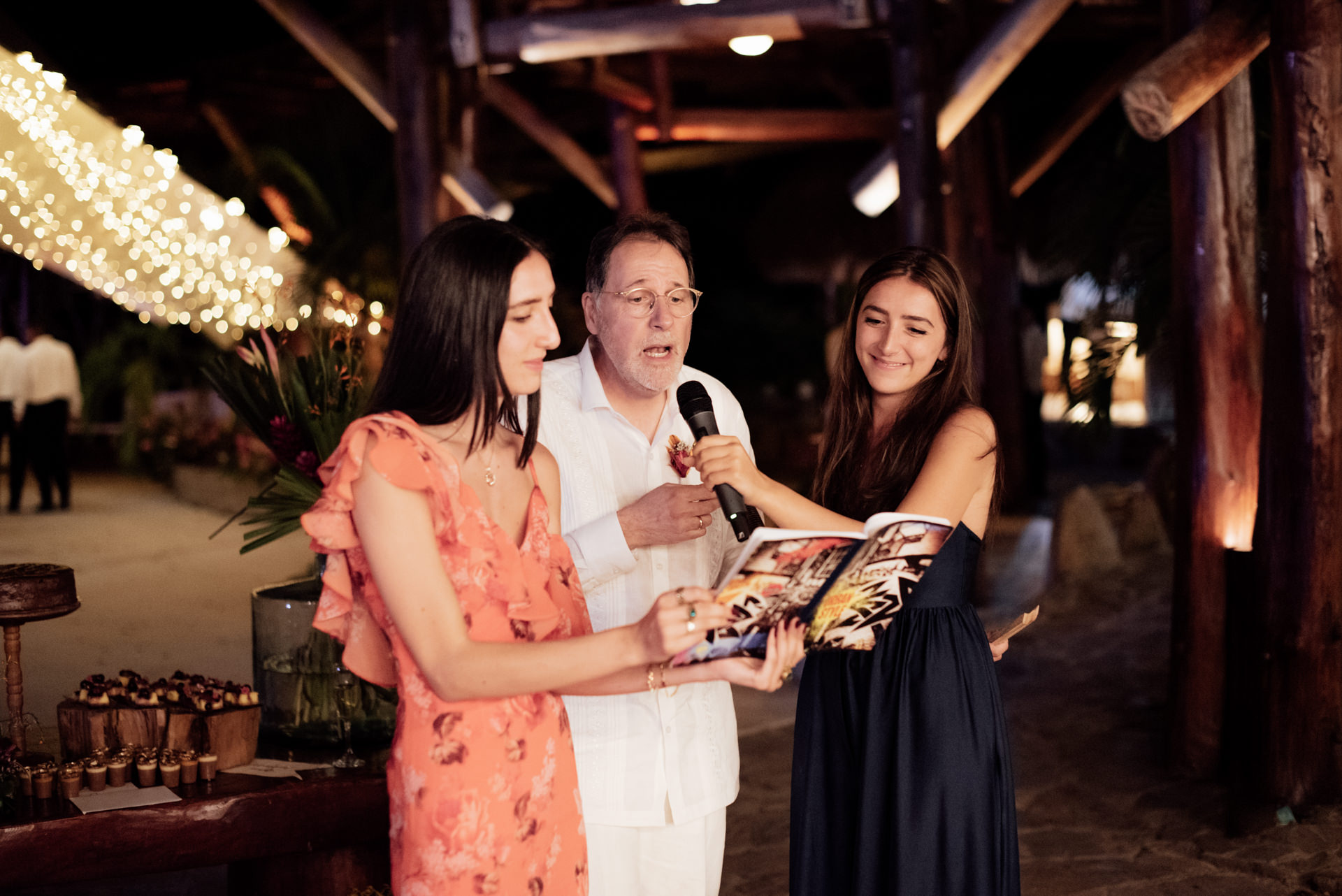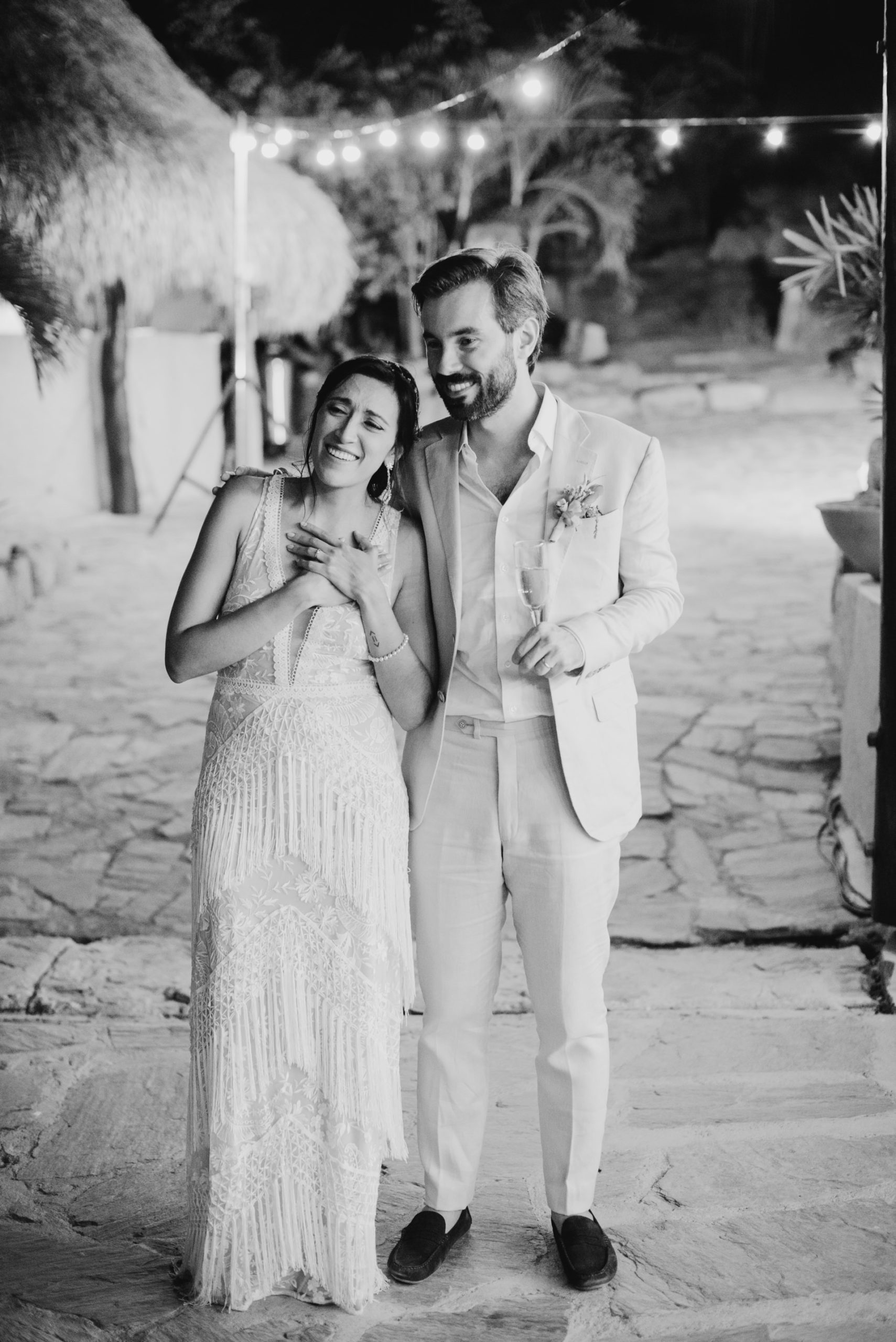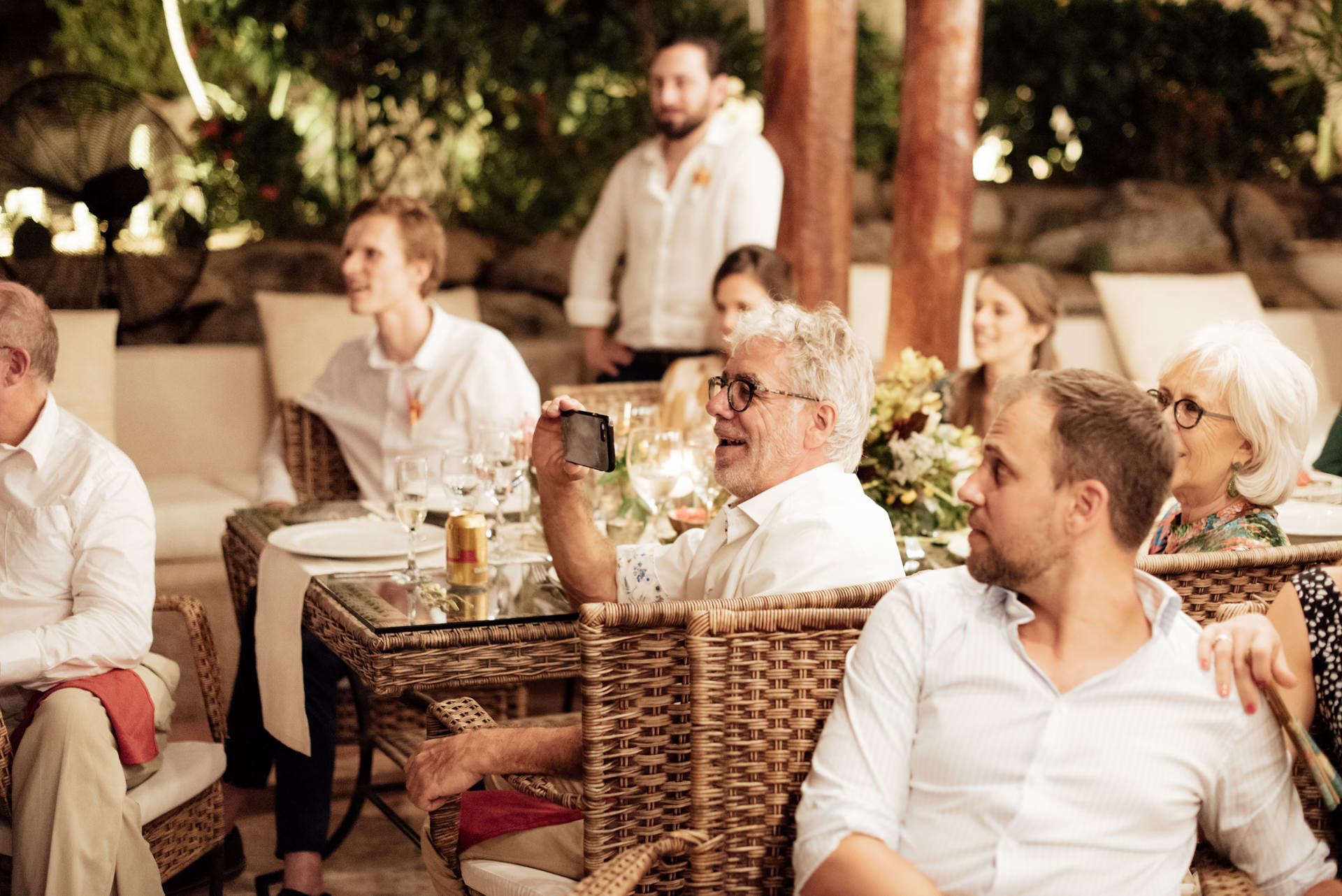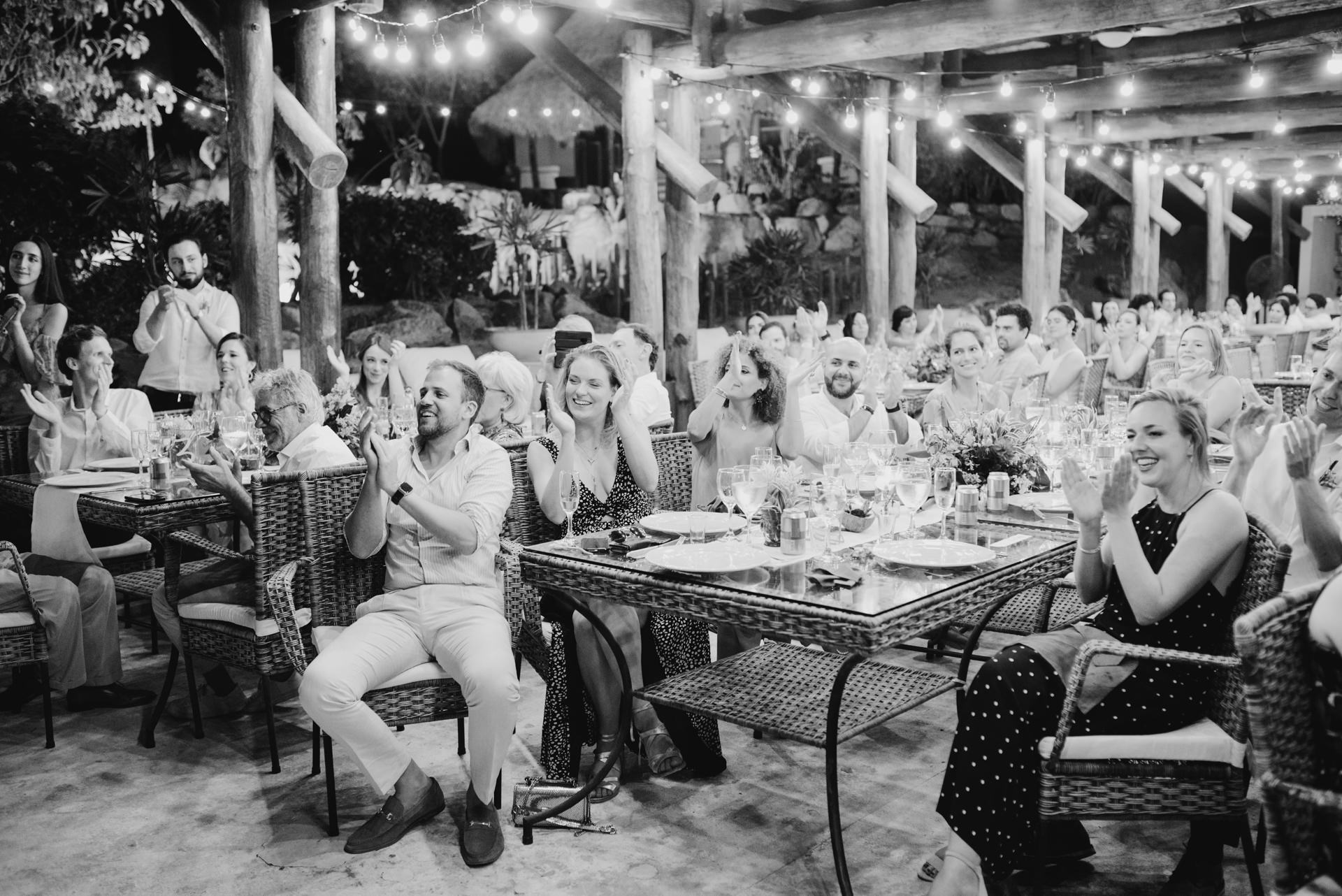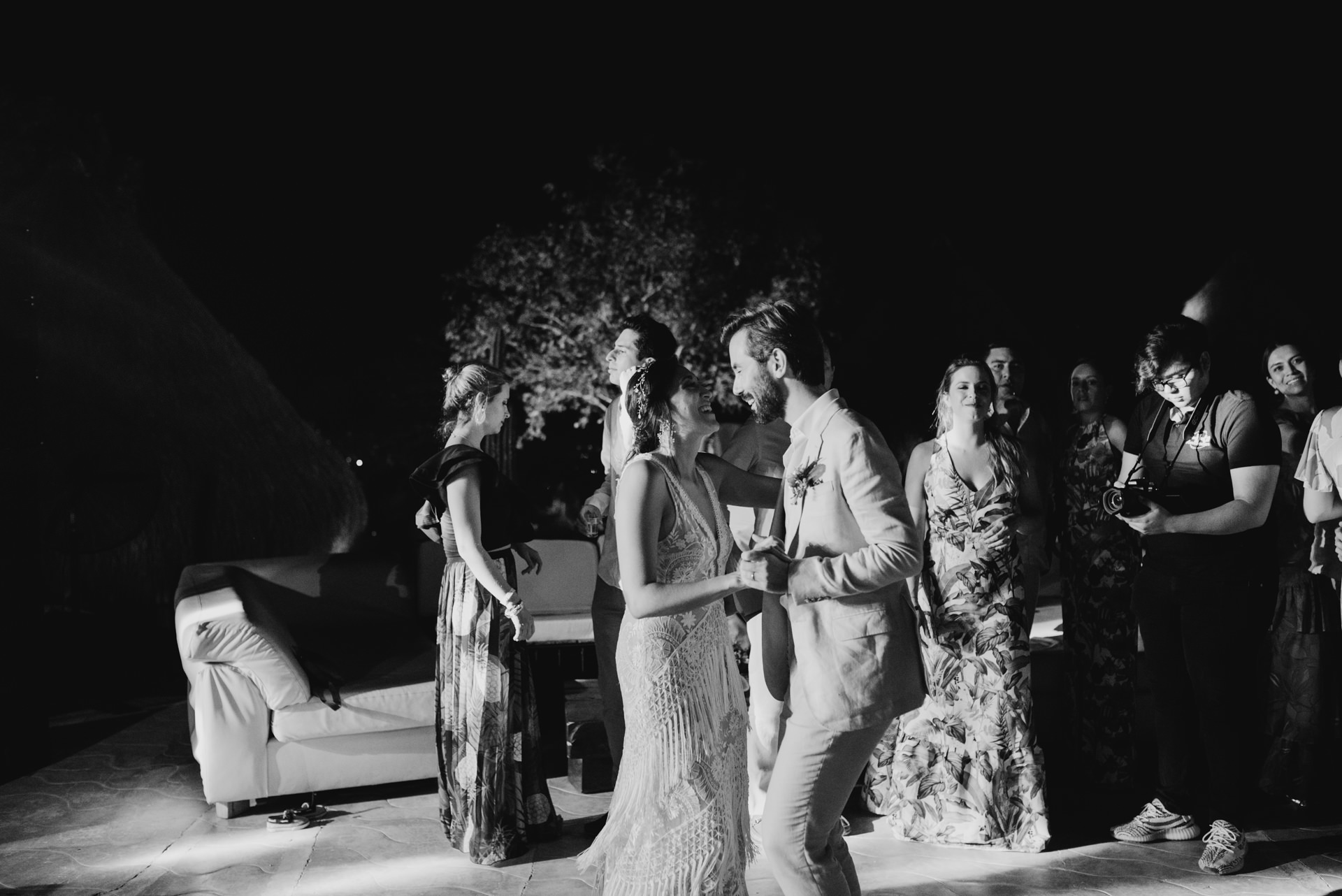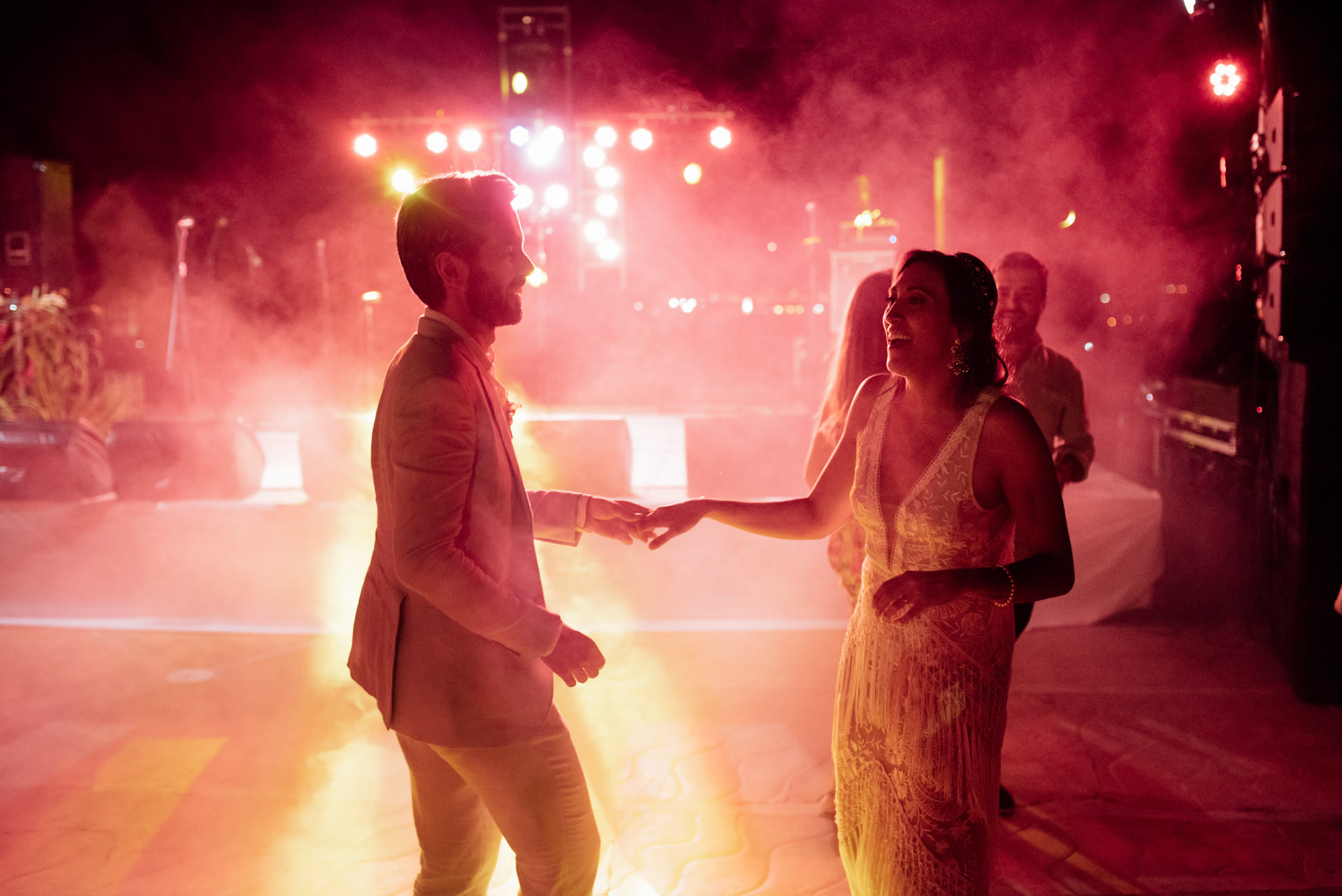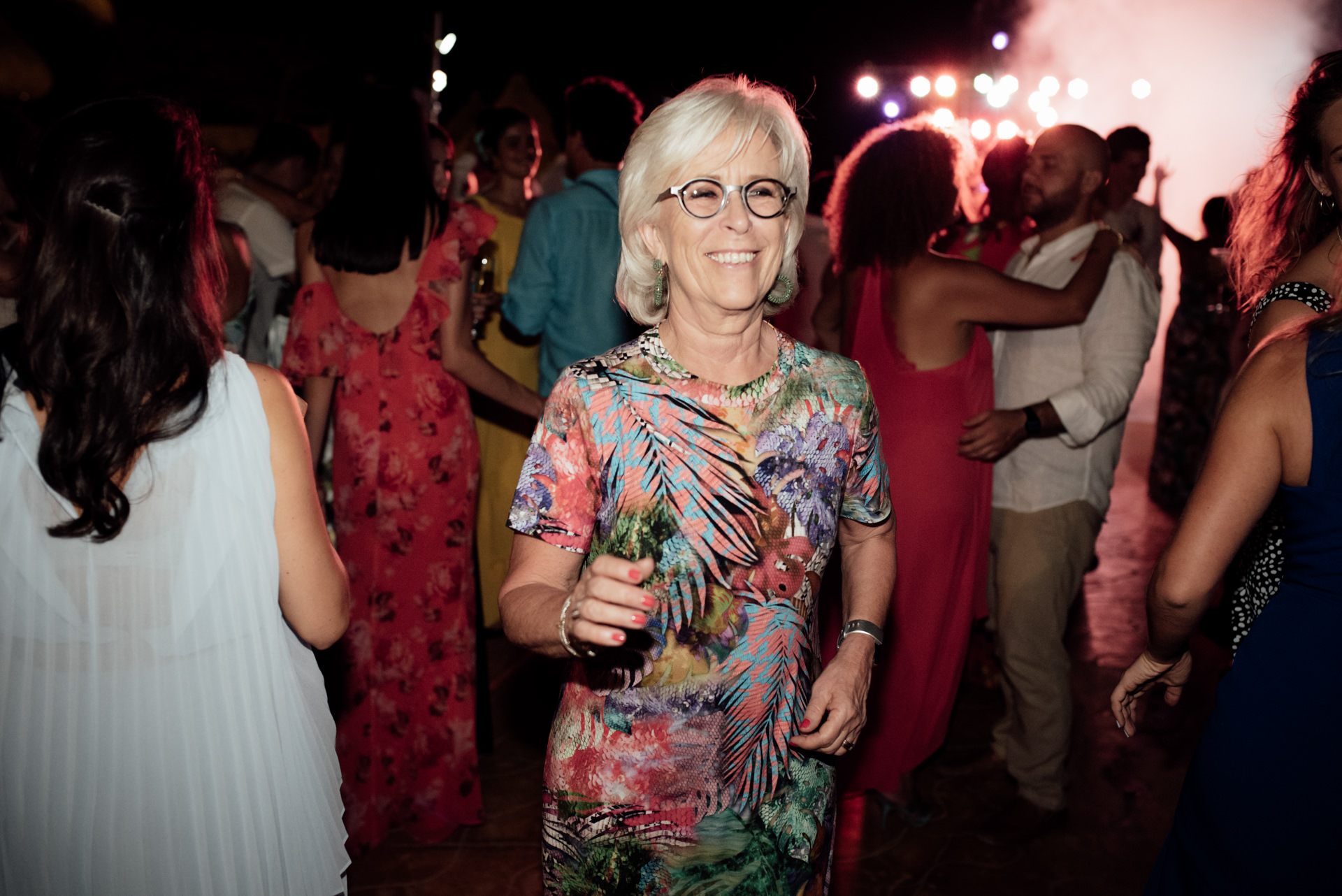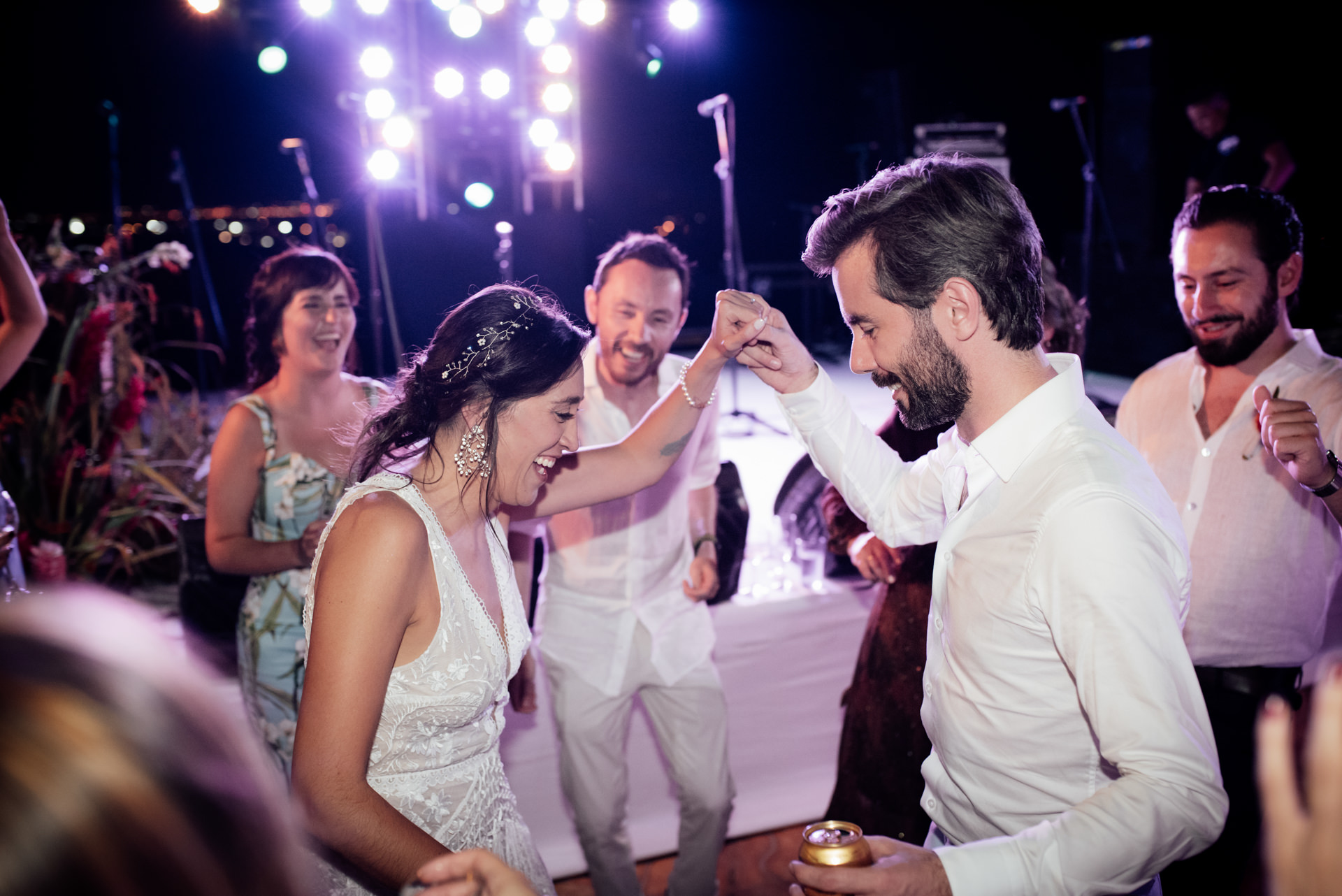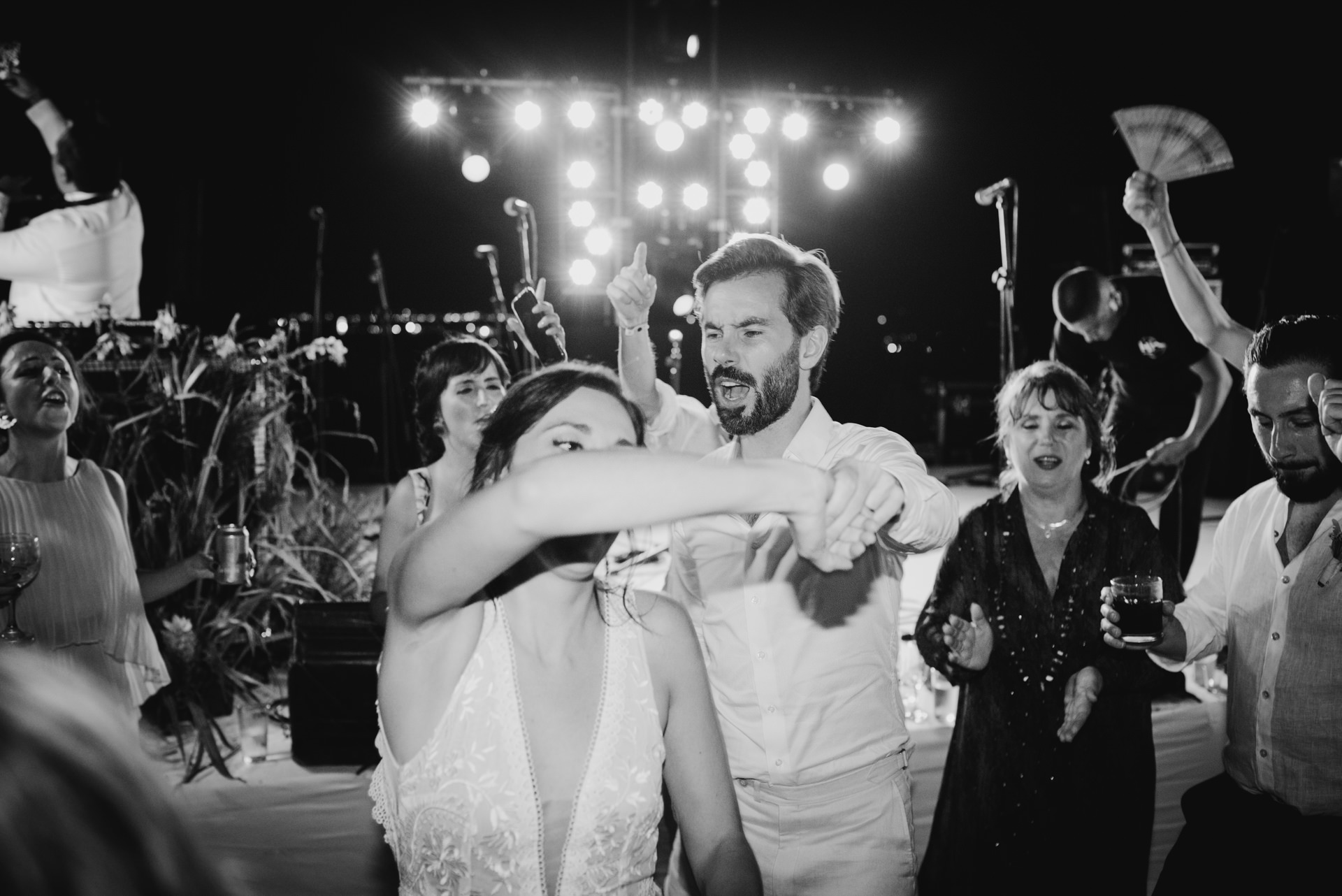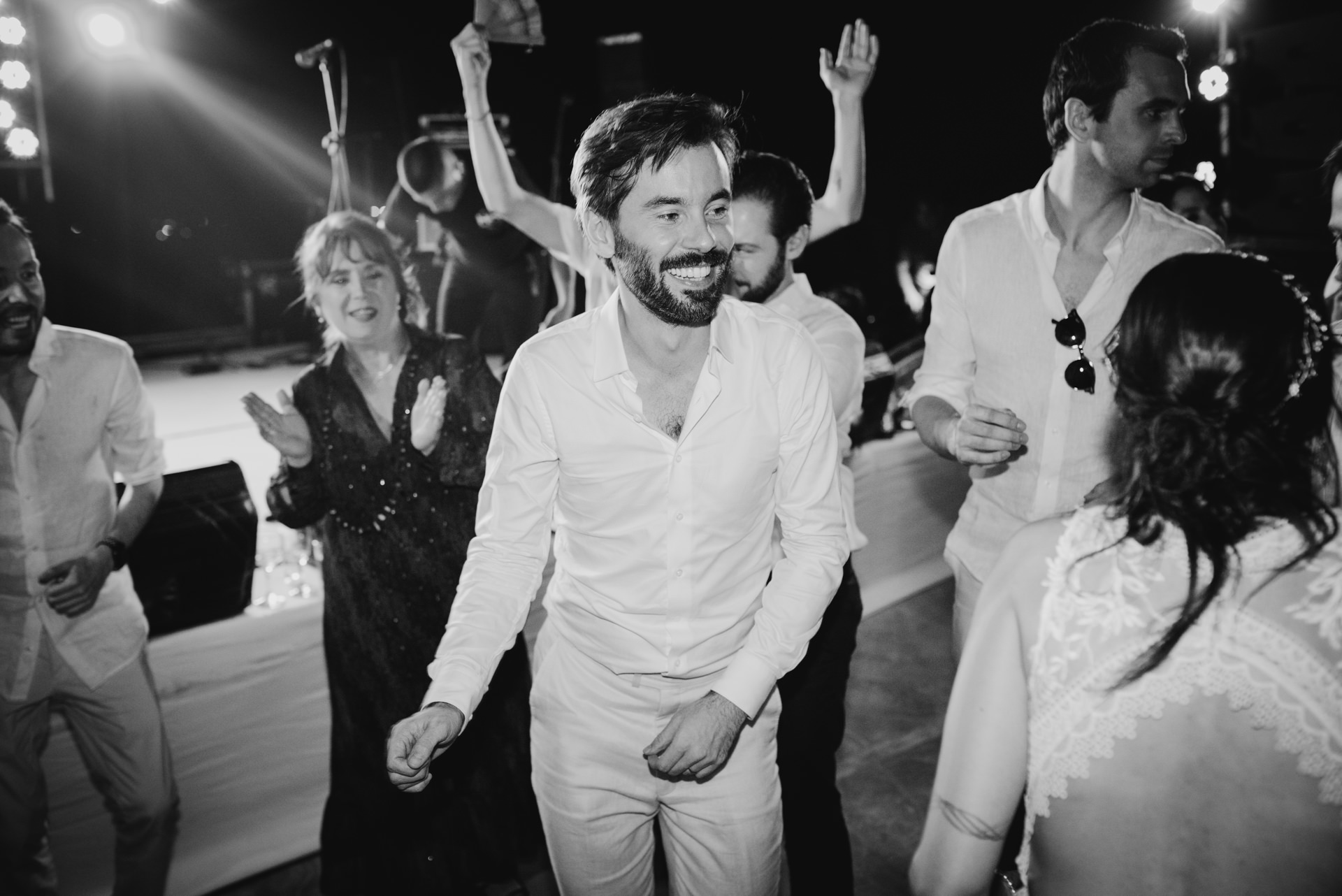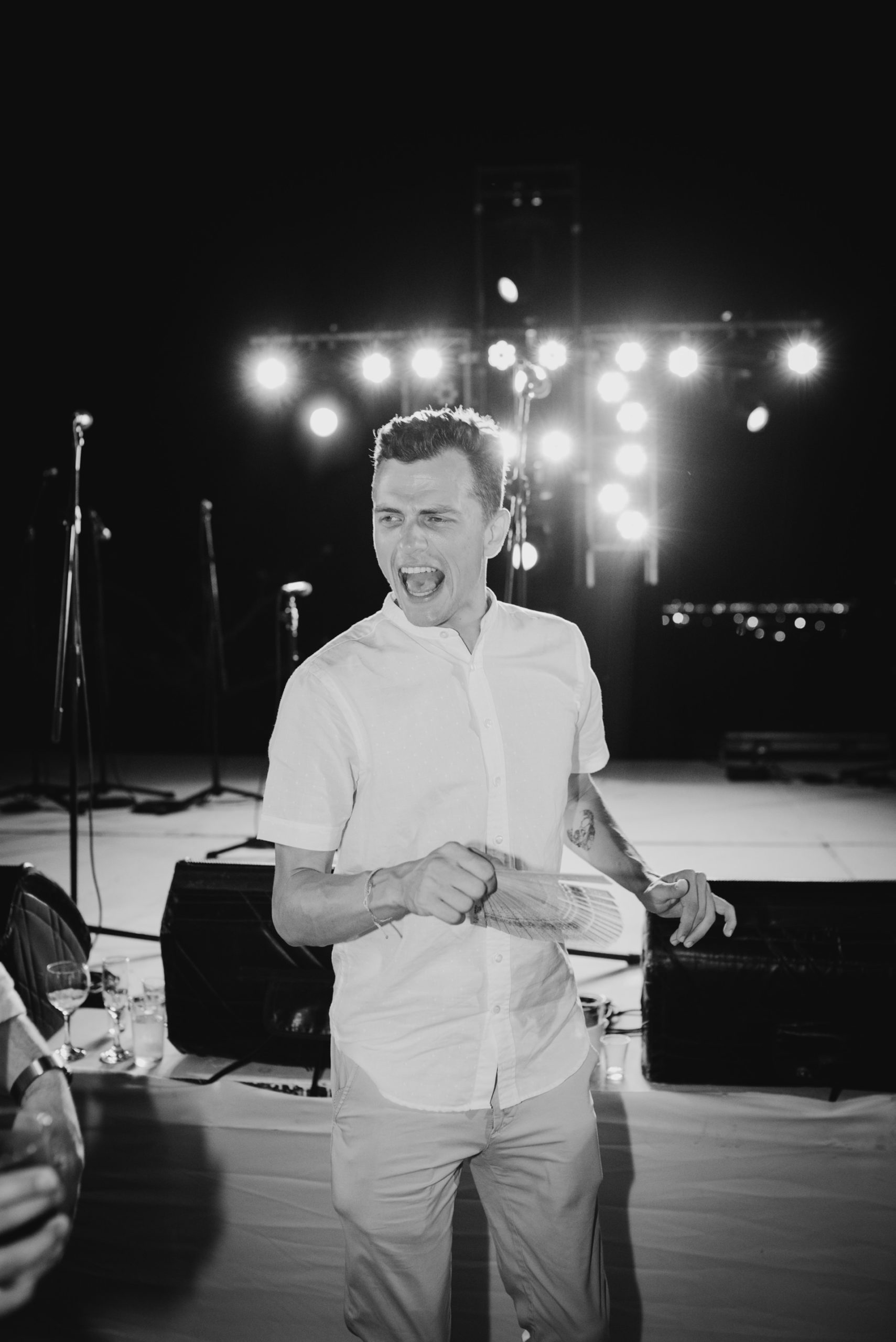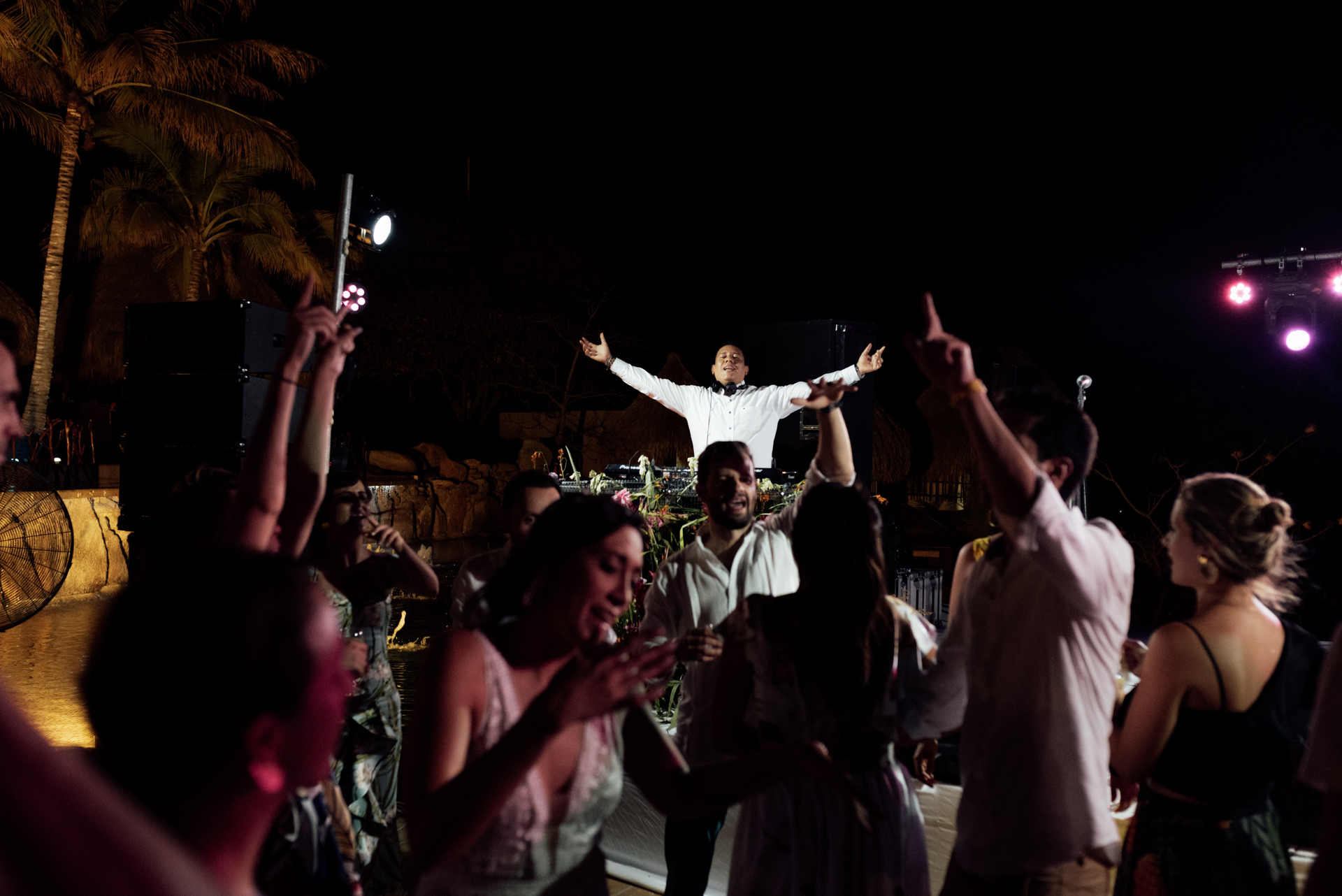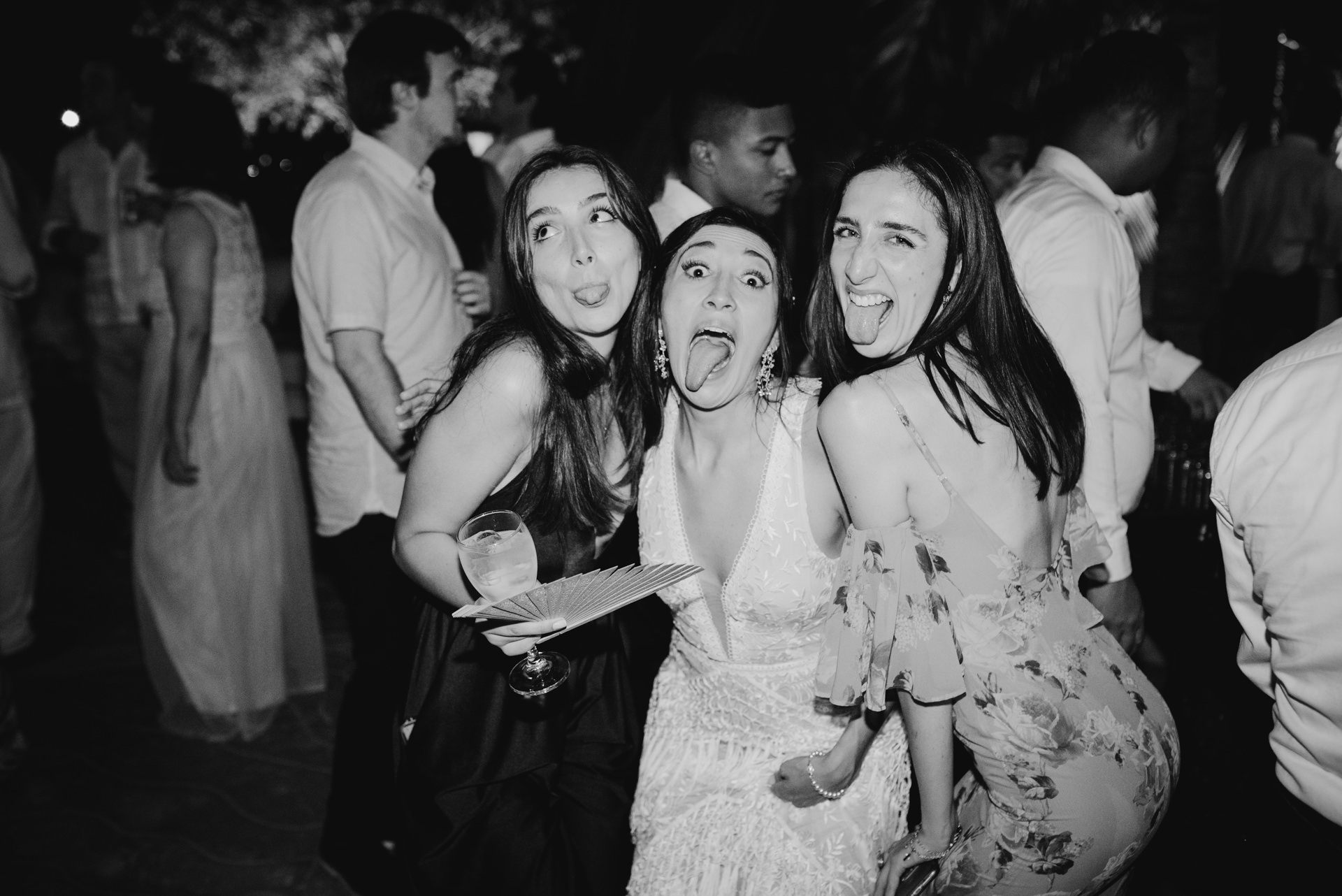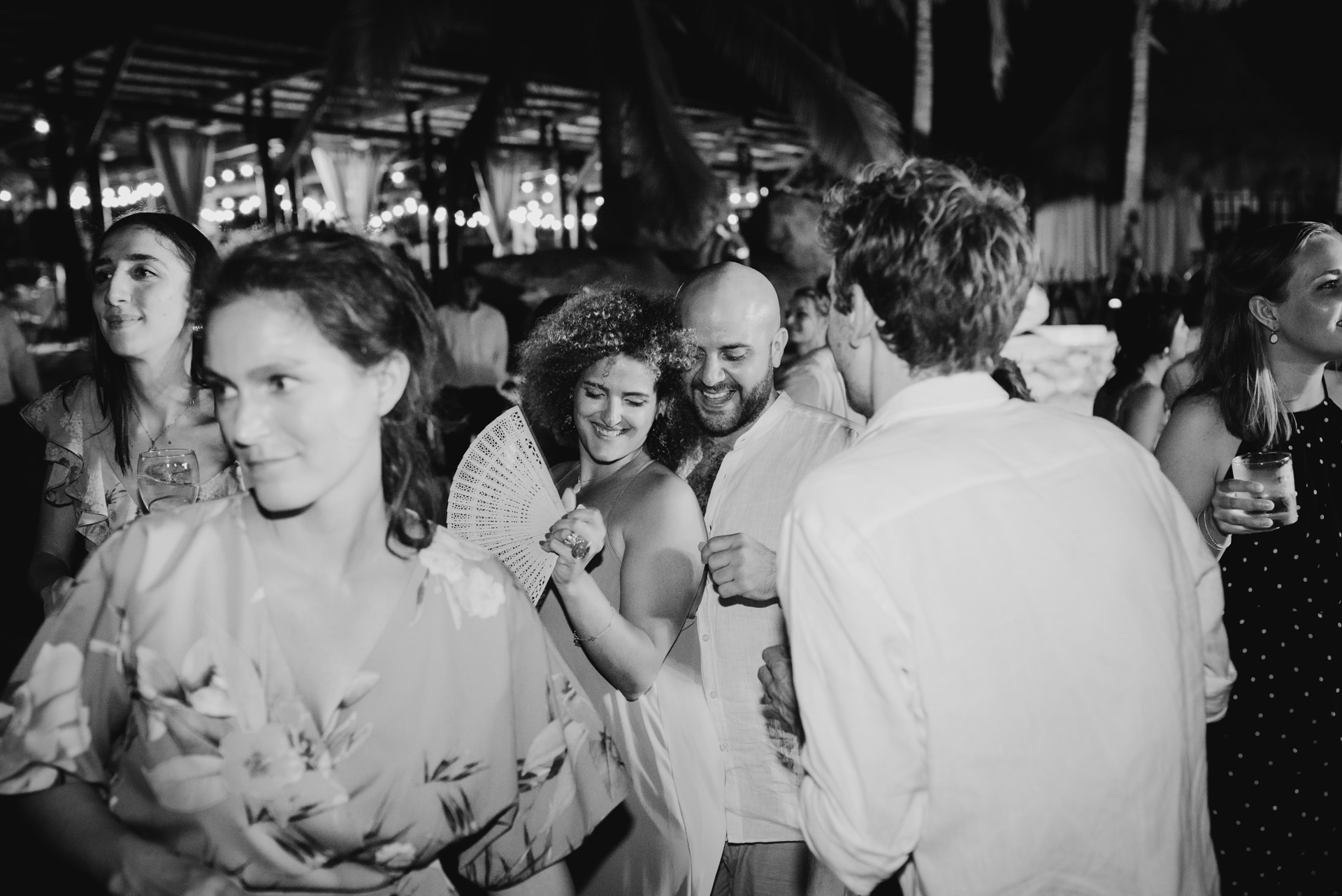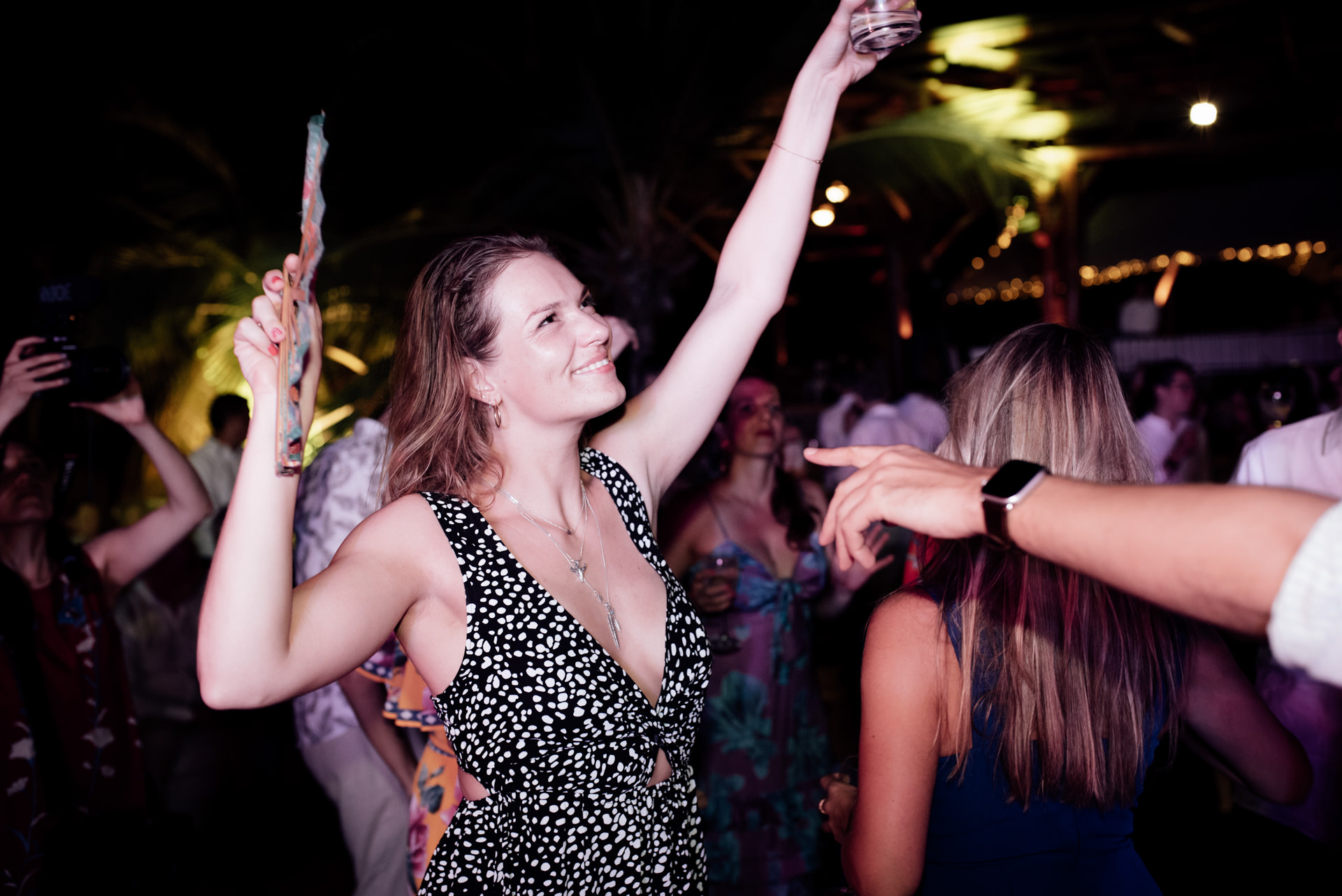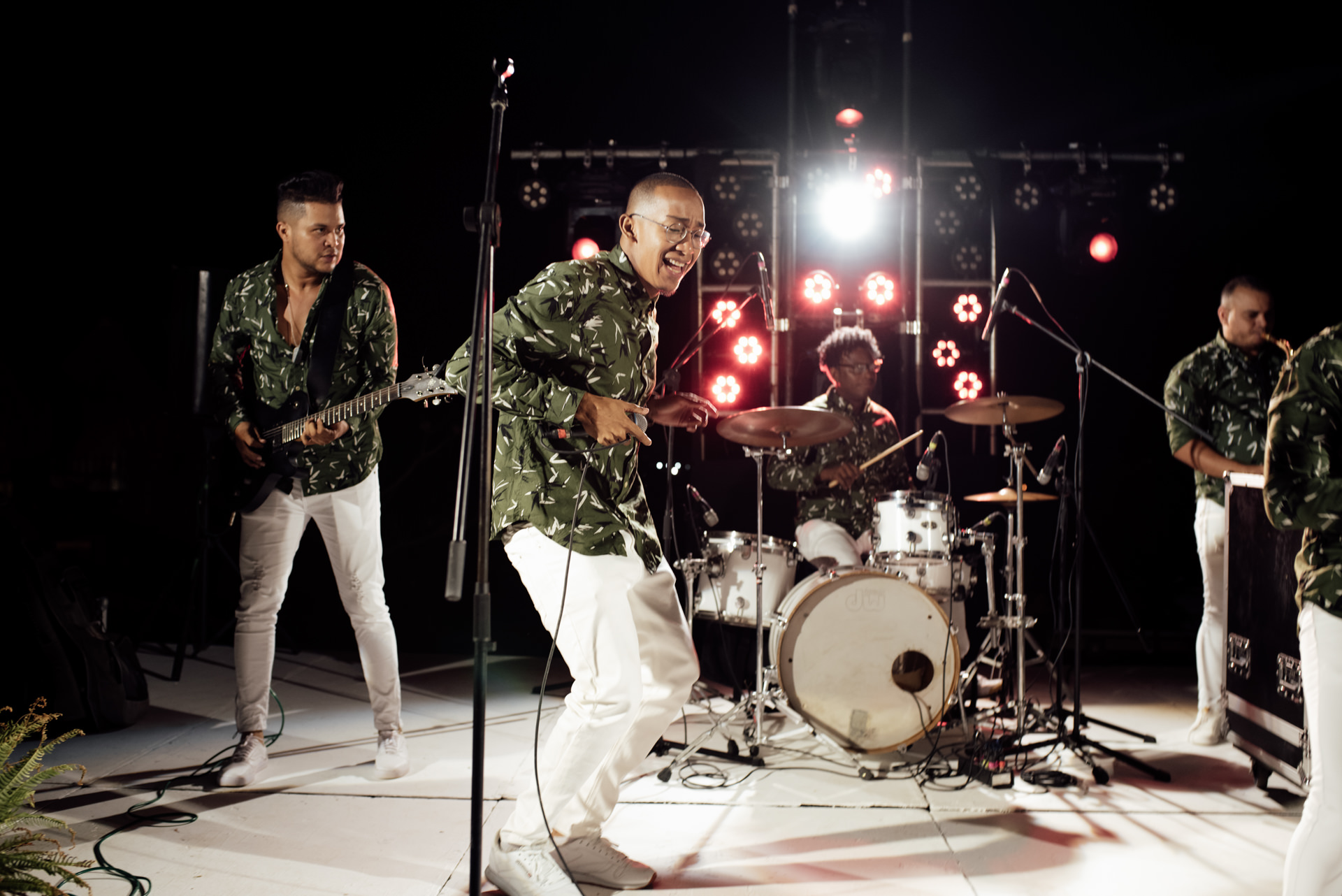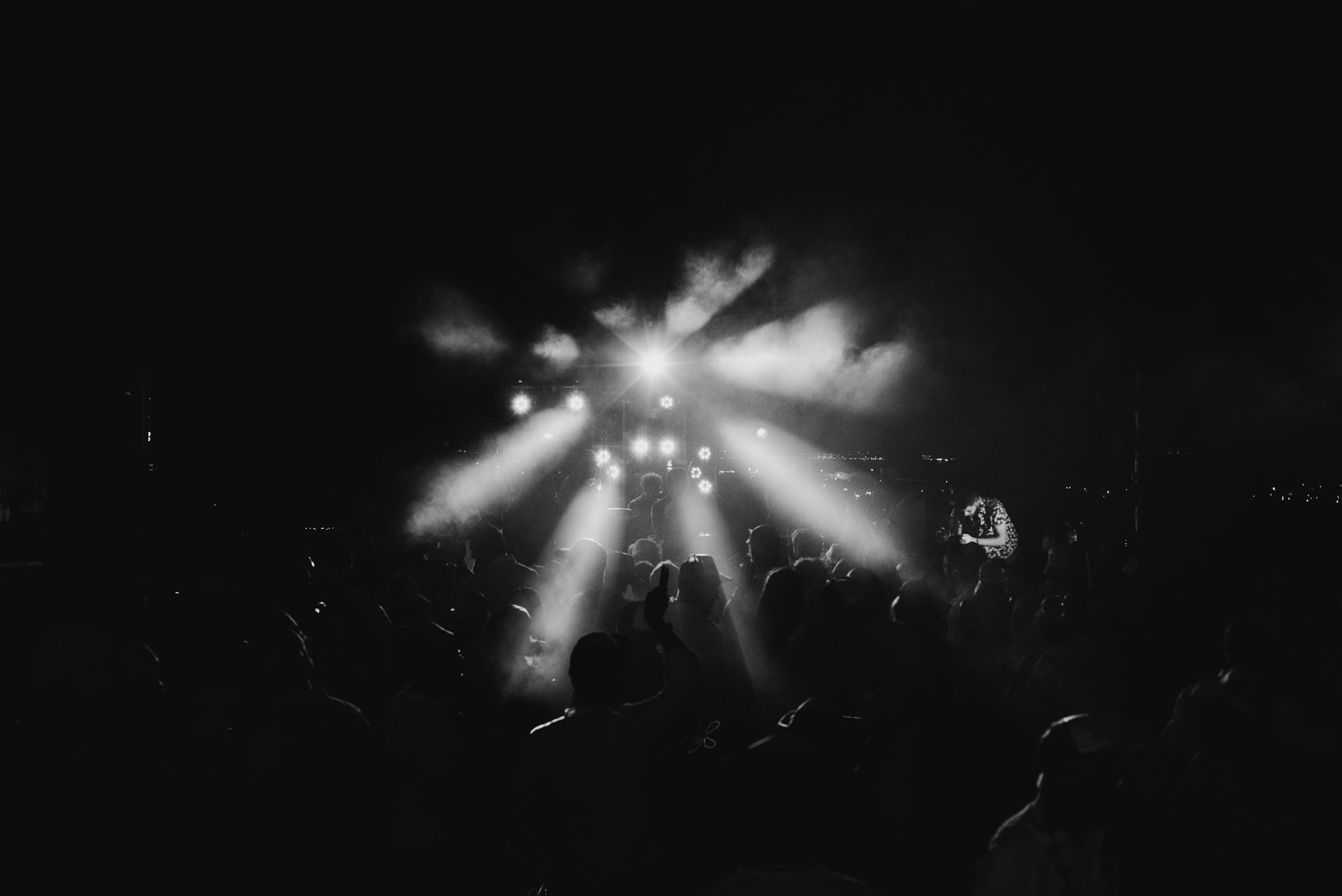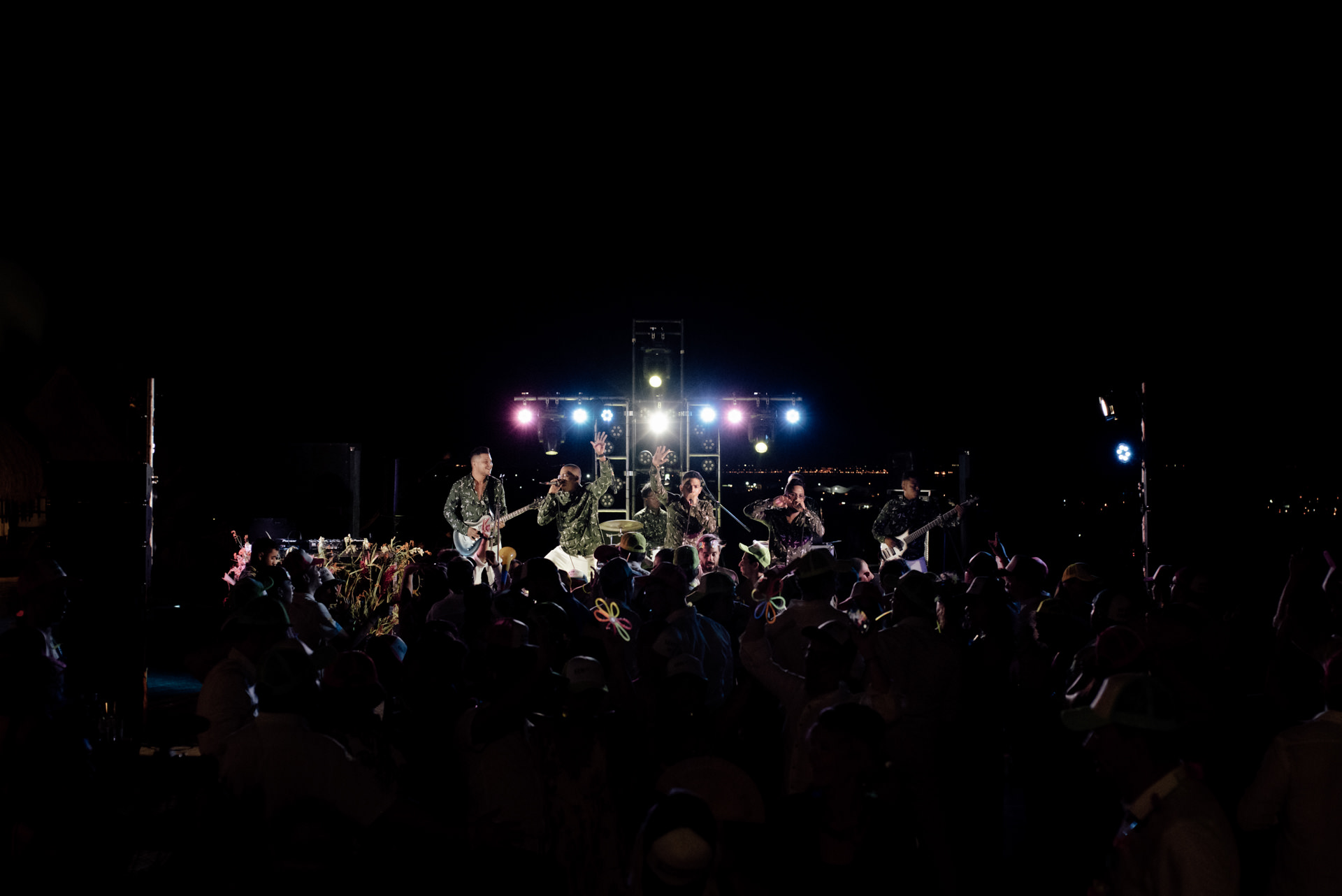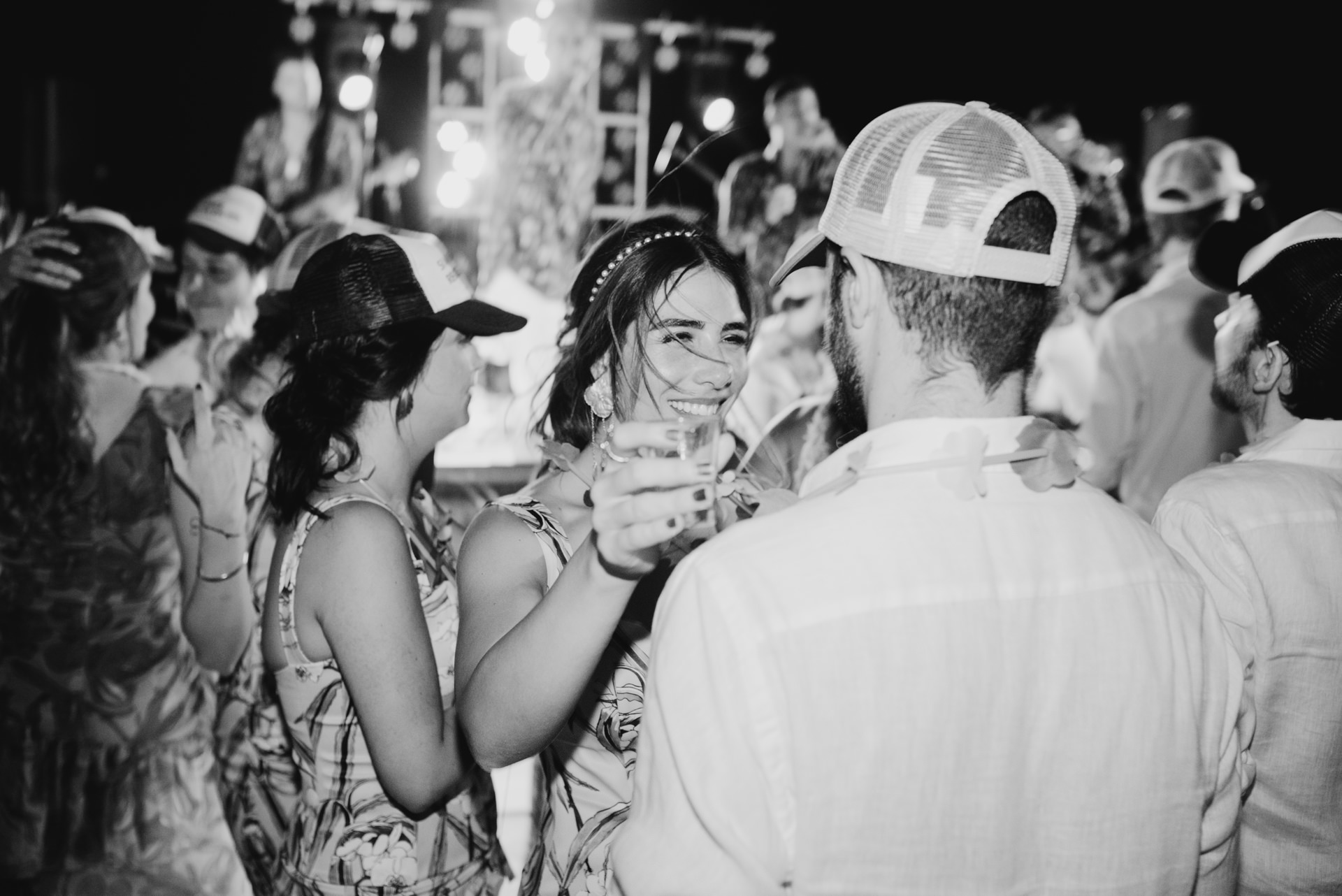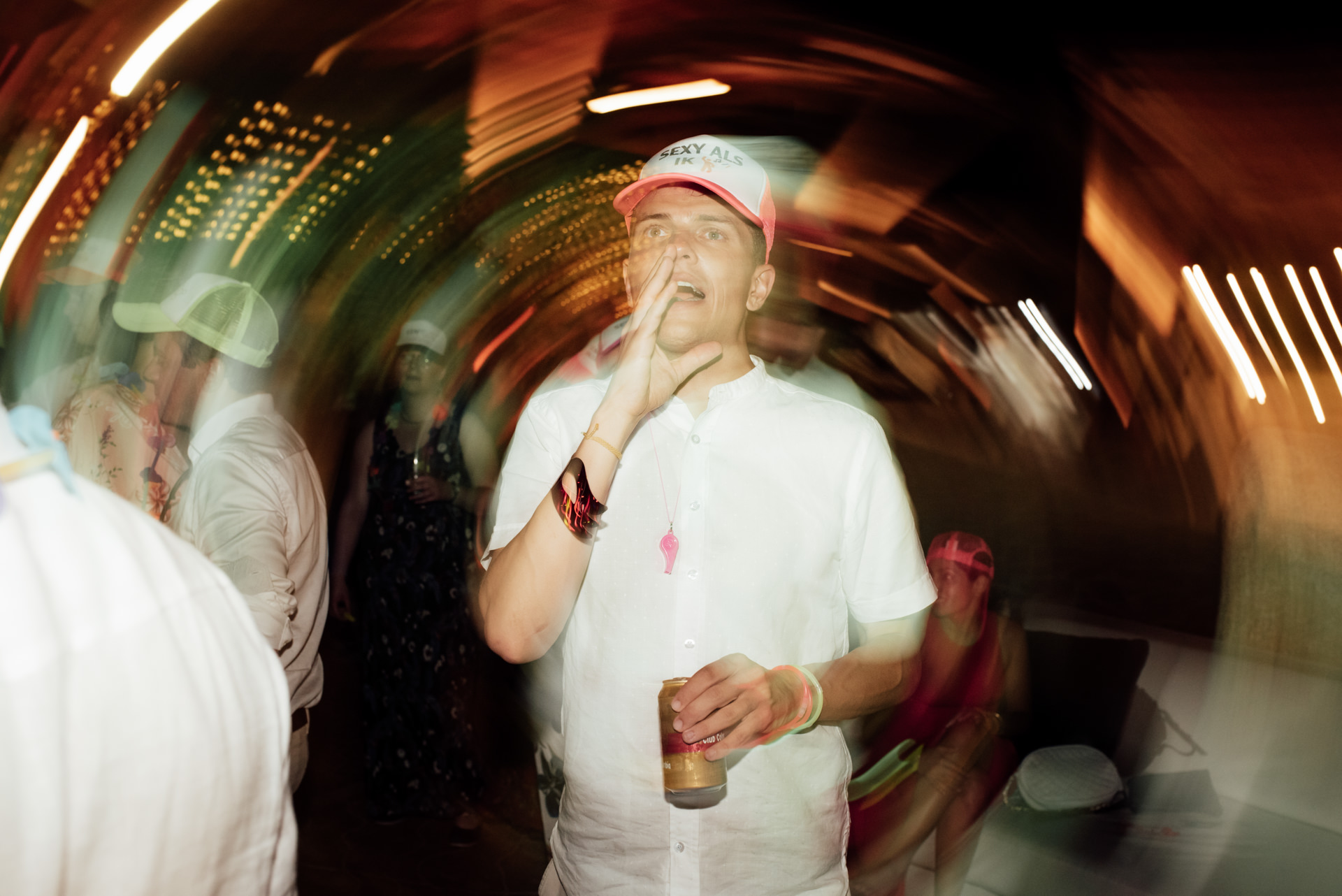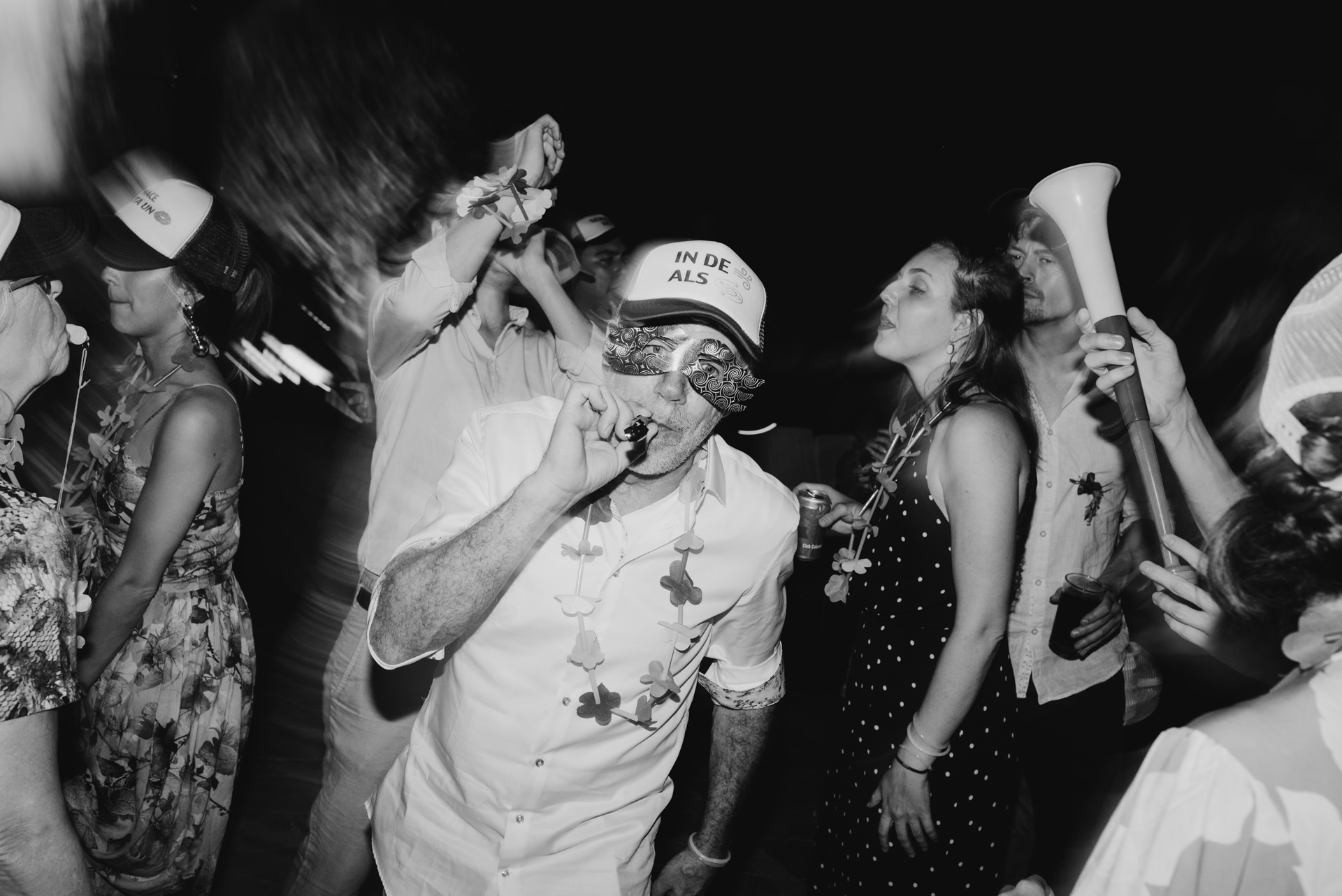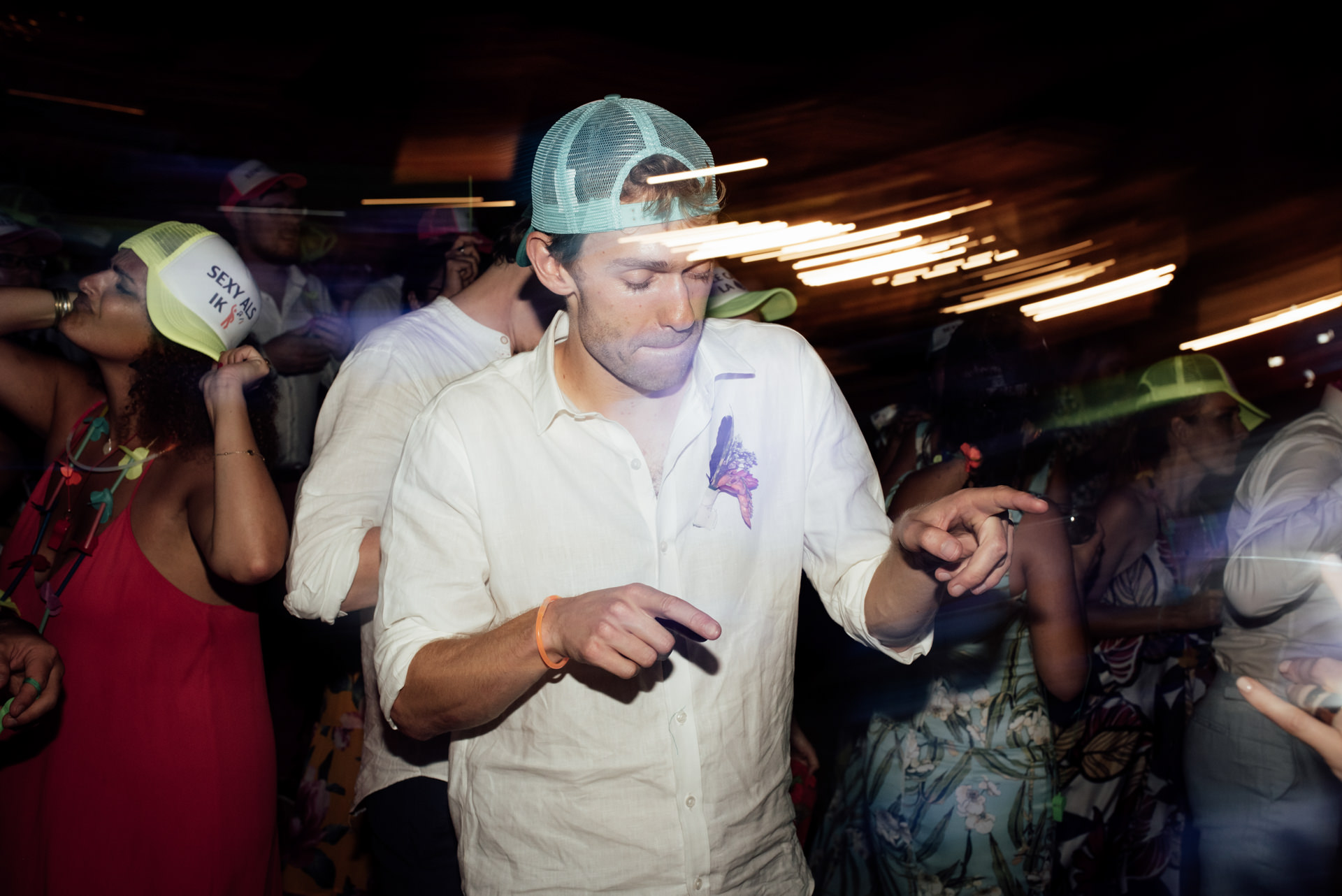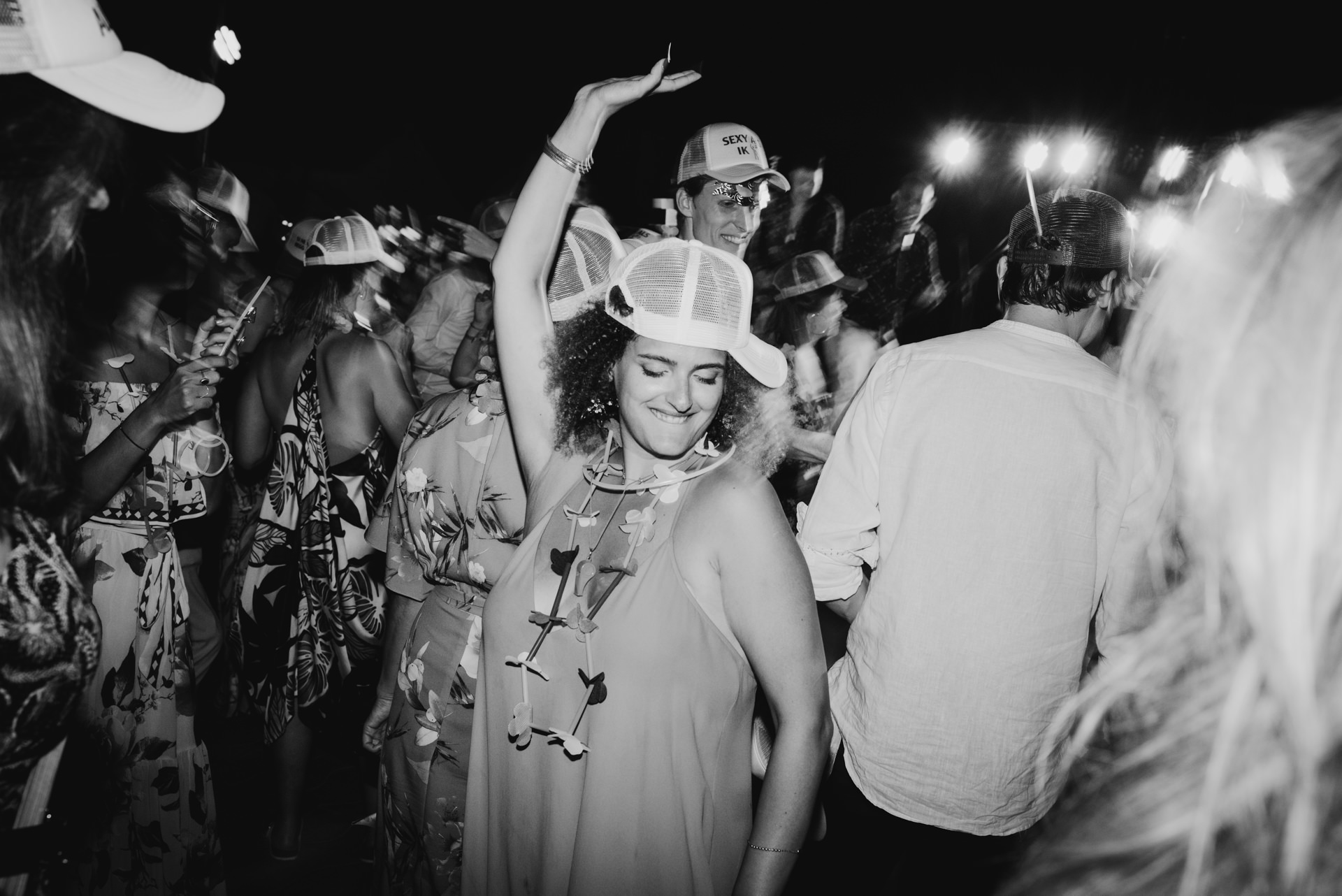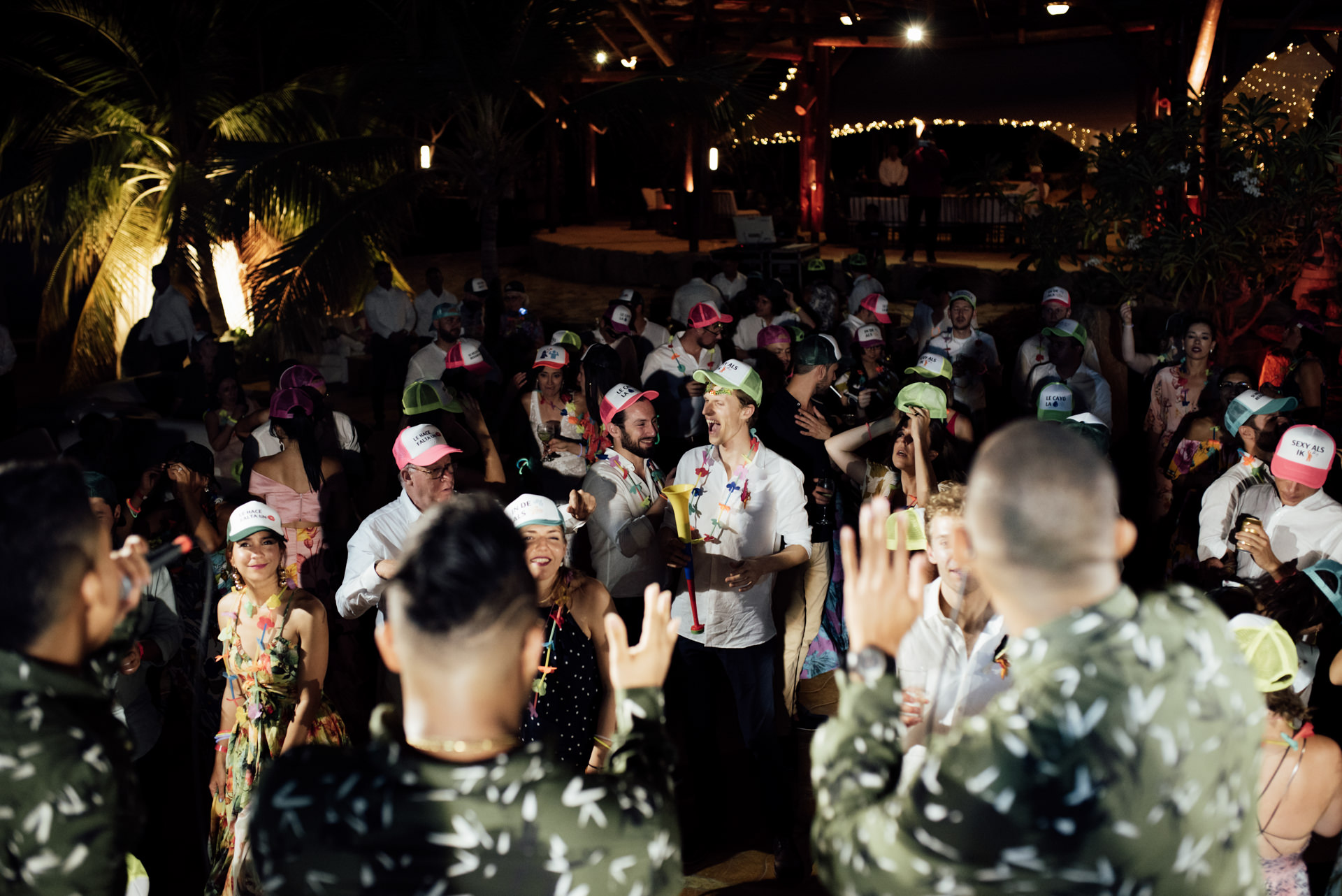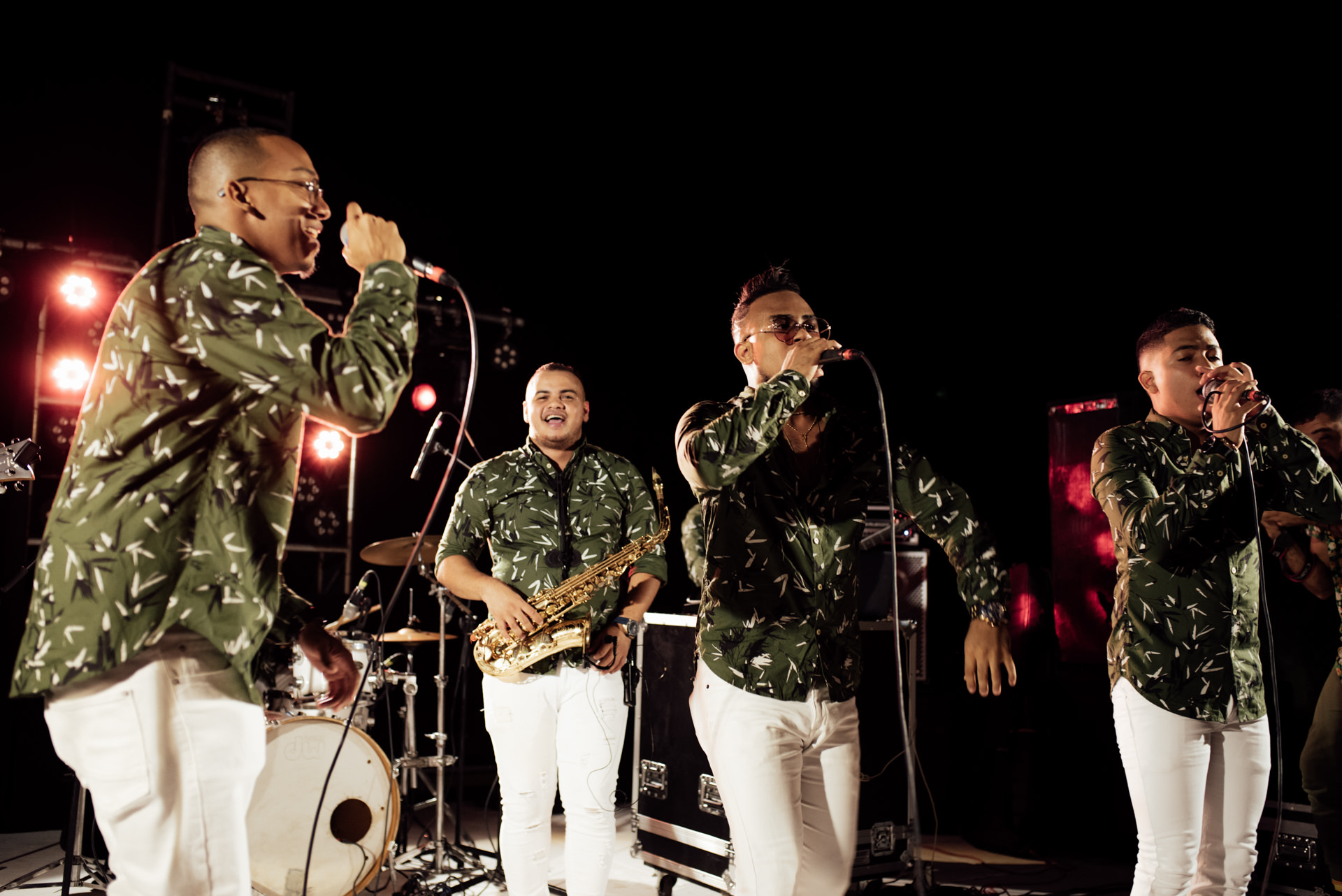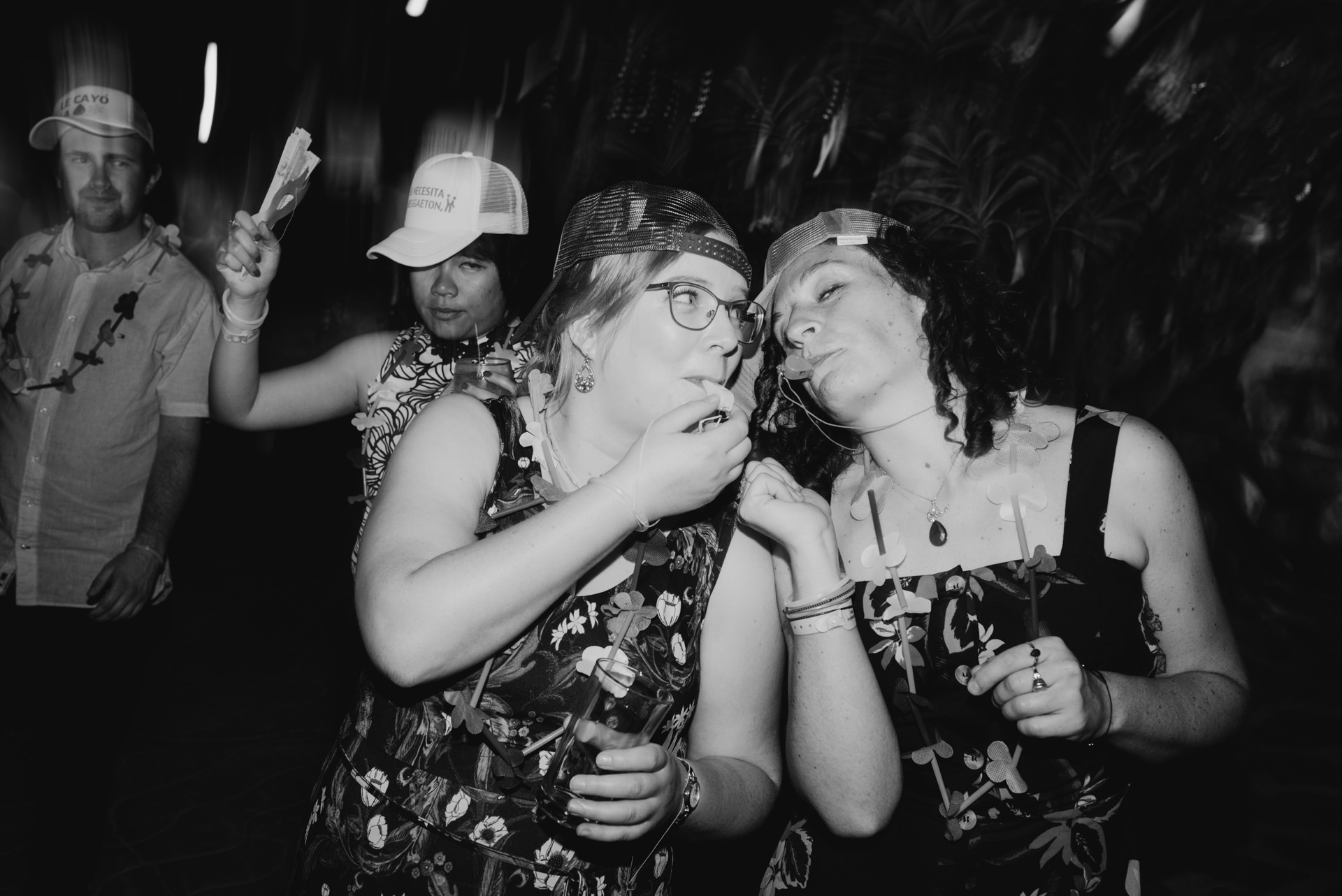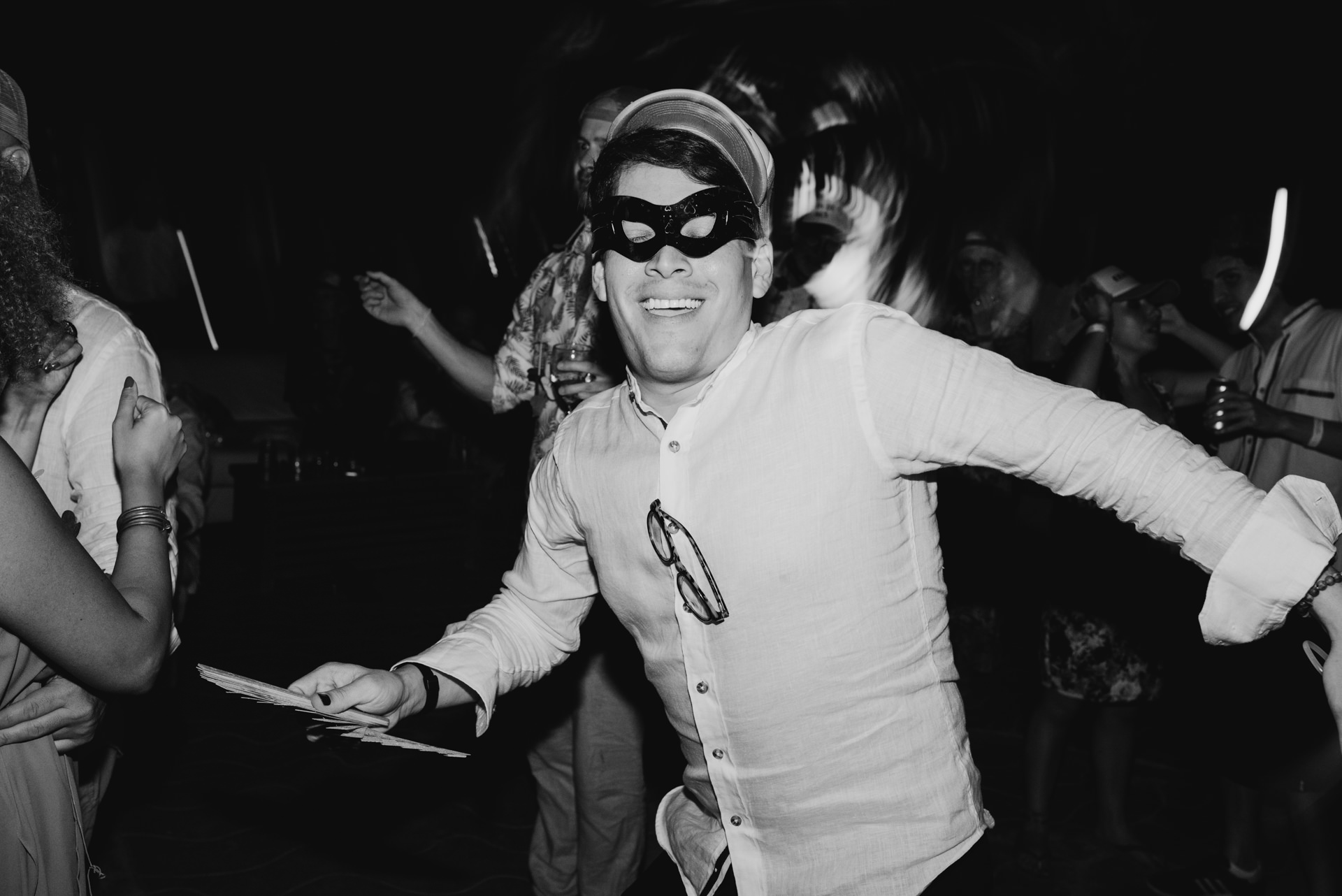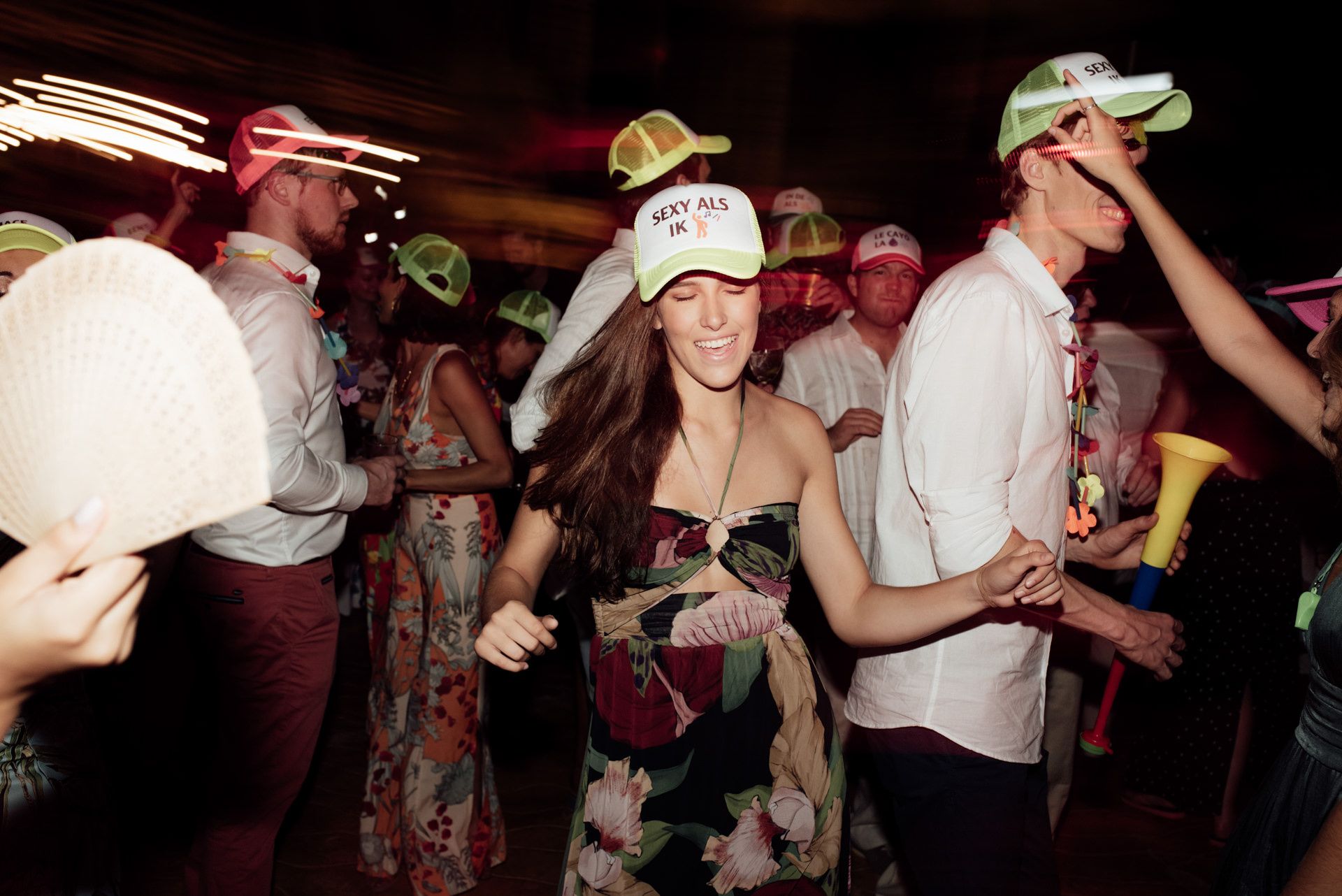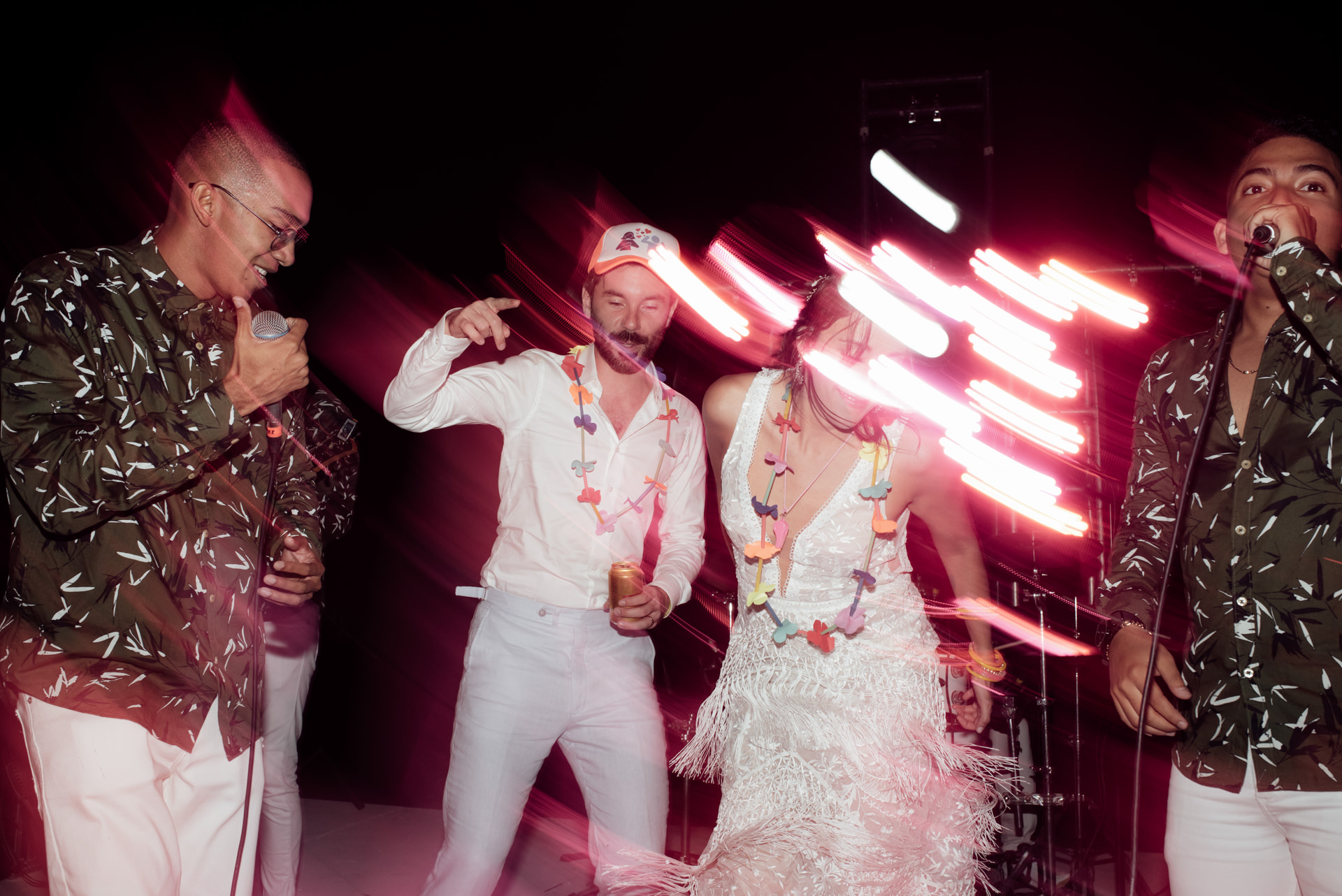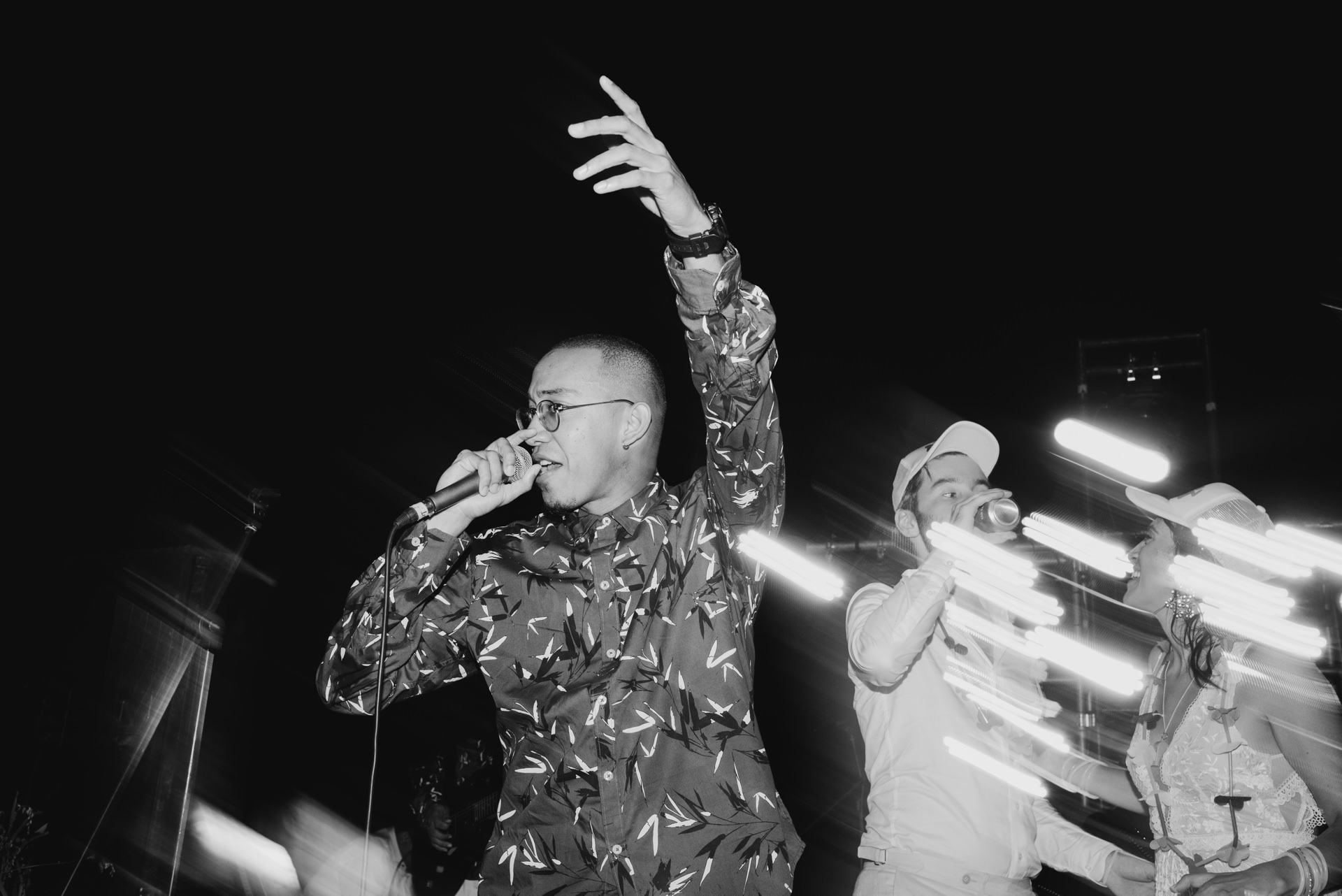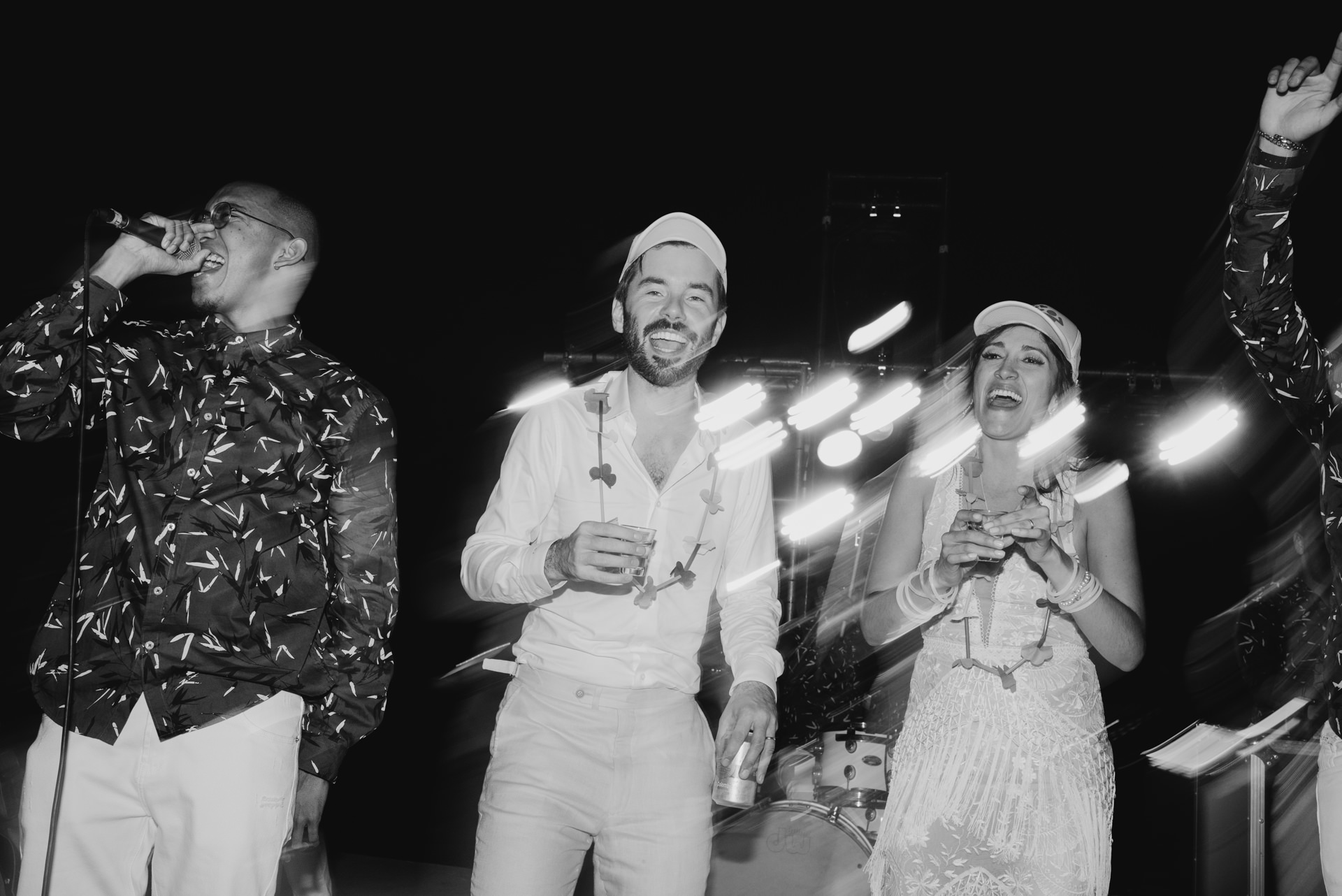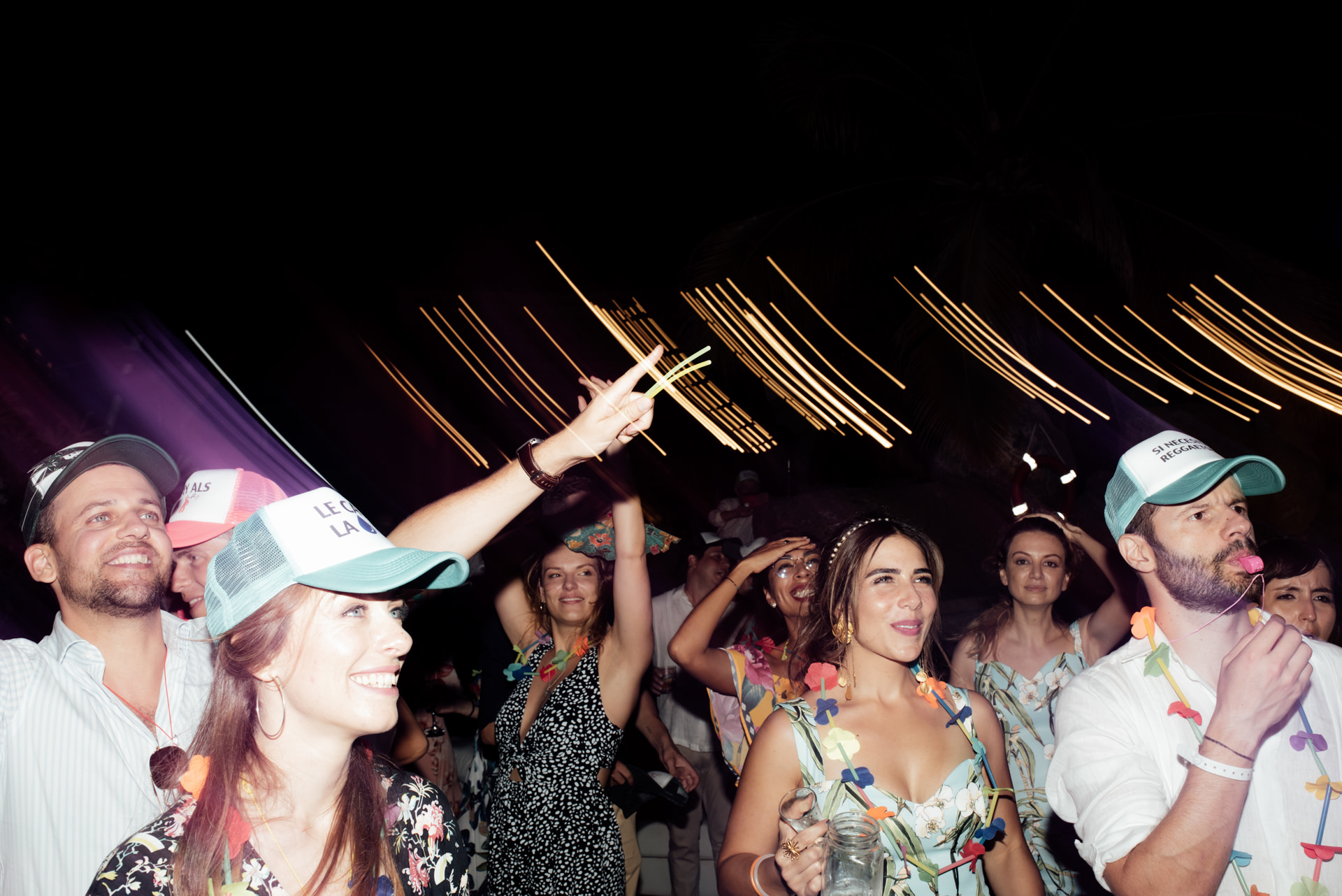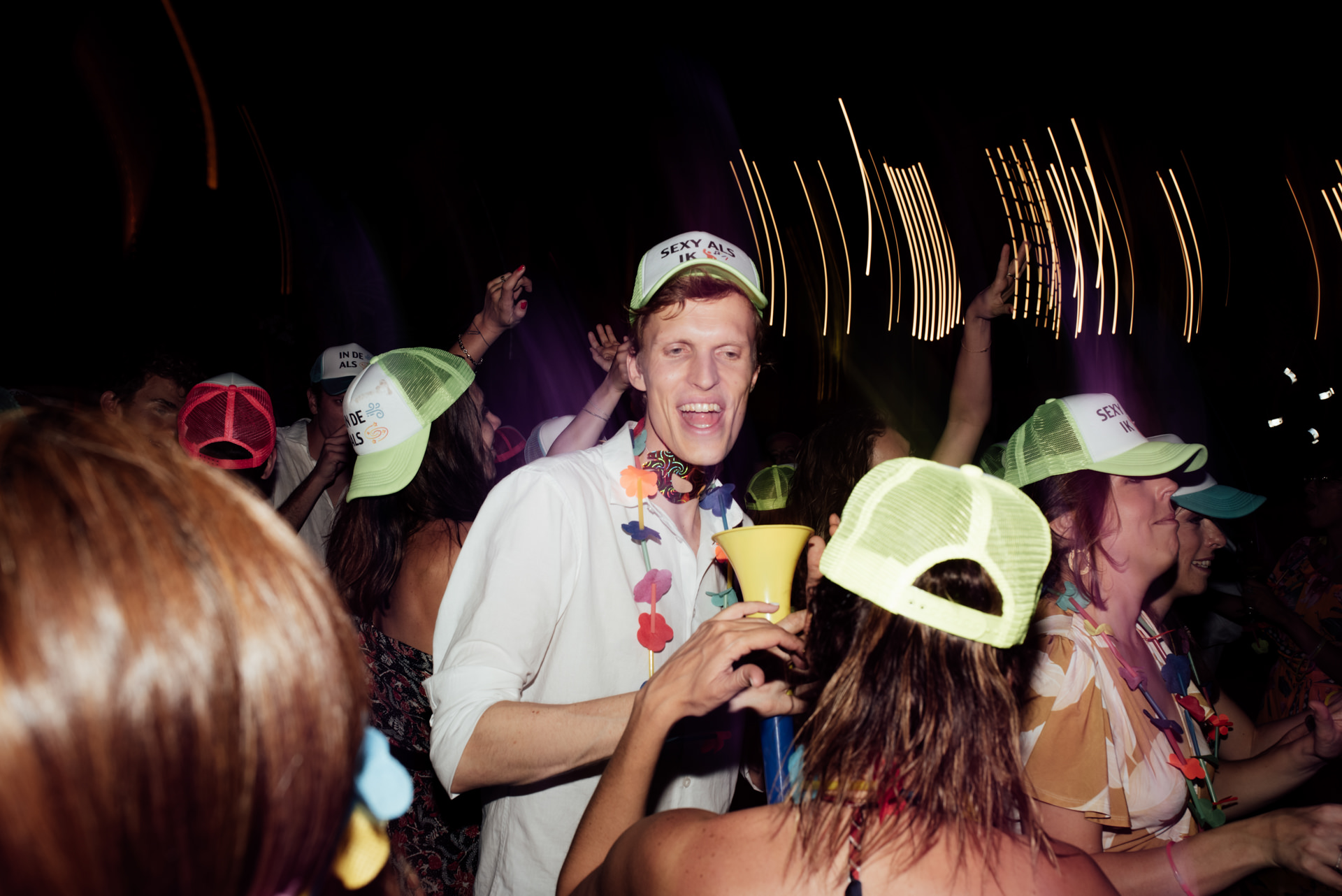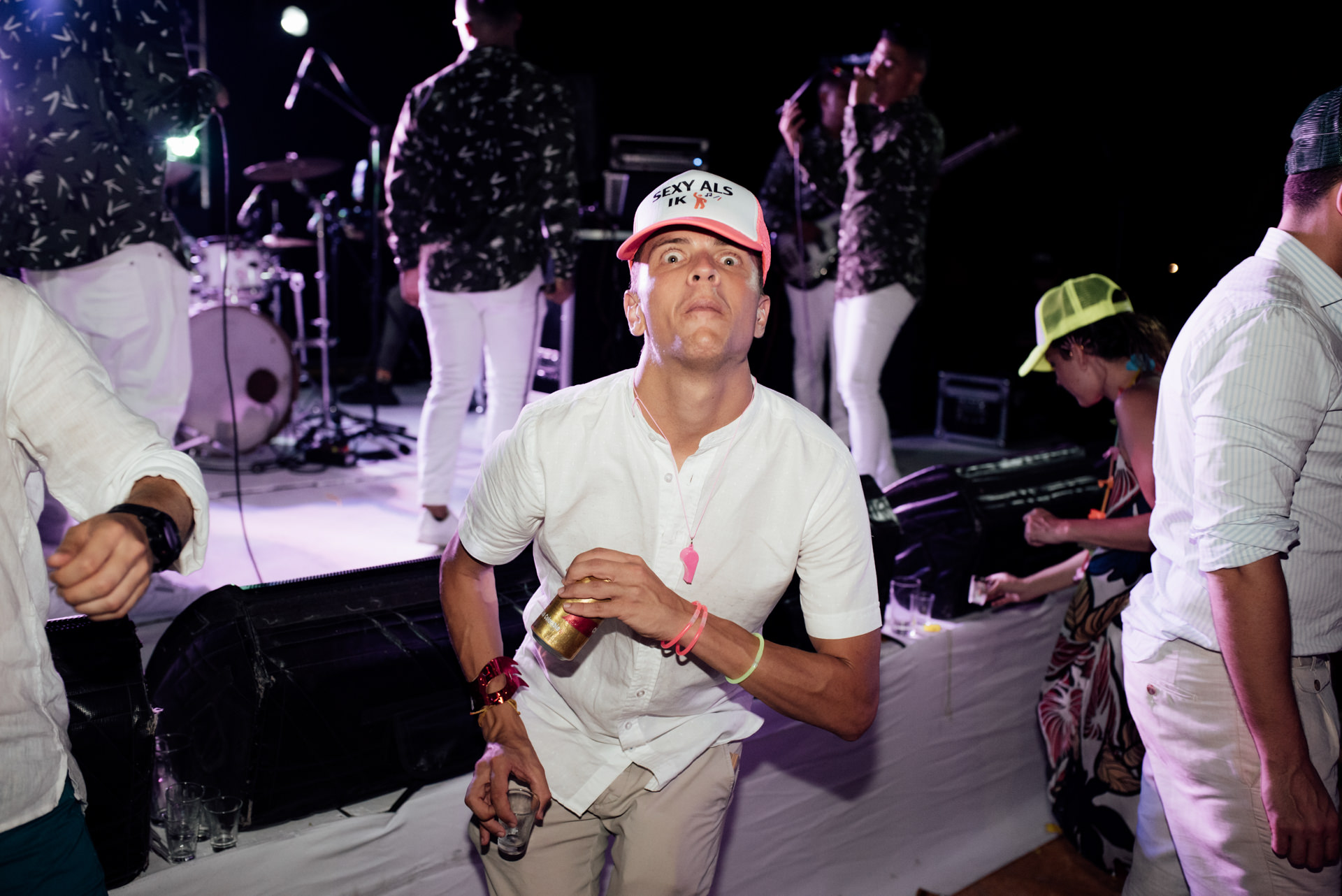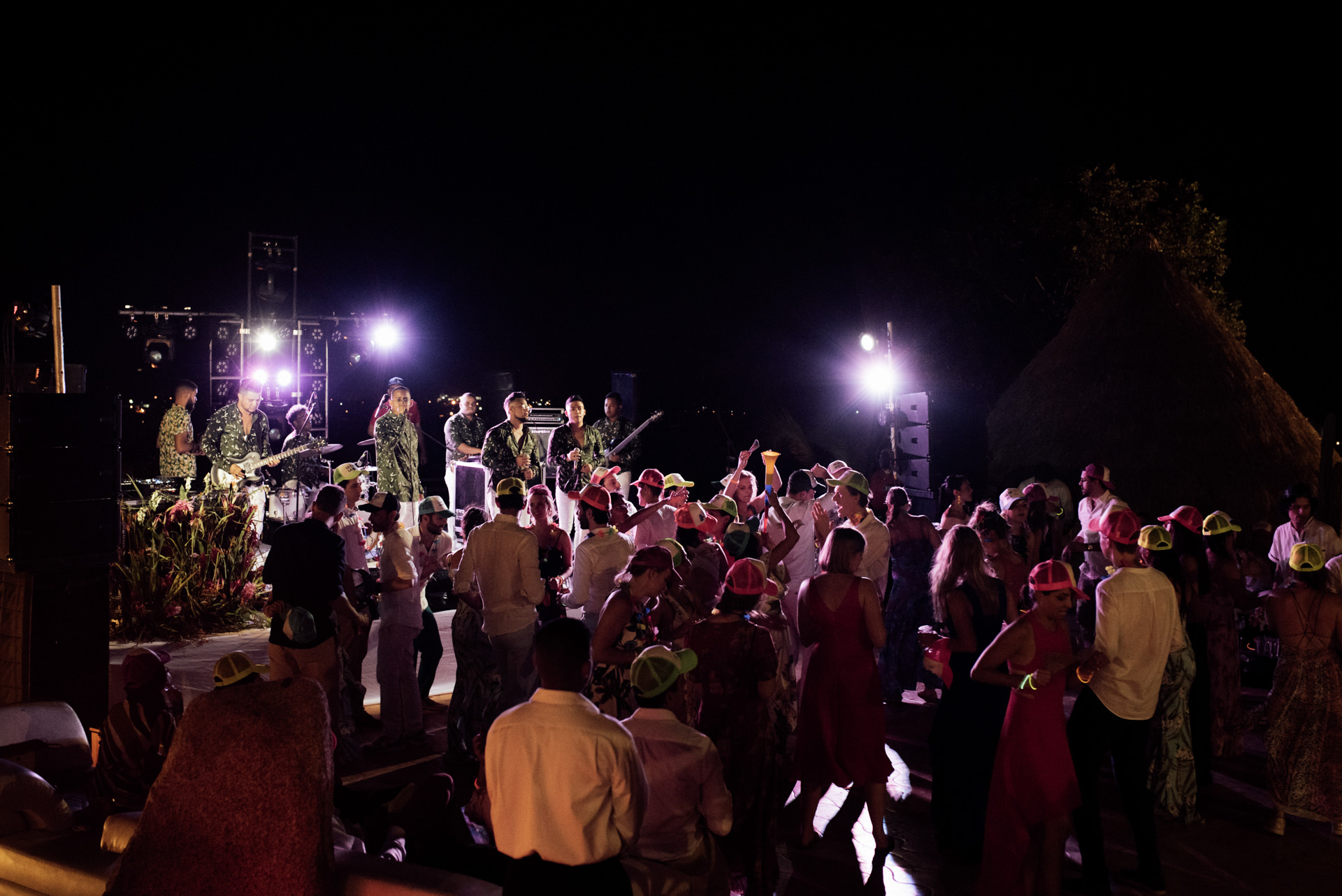 Suppliers List:
Styling, planning and decor: Flora Wedding Studio
Wedding Dress: Luisa Nicholls
Venue: Mamancana
Ceremony Band: The Funky Band
Dj: Dj Daniel Mieles
Party Band: Champetesburgo