If there's one thing we'd like to explore more, it has to be covering urban weddings more often. We're sure city weddings have a different mood and endless options and styles.
Besides there is no such a thing like boring city weddings. Main cities usually offer so many unique wedding alternatives that surely any couple can find one that fits perfectly with them.
You just need to define your style as it will help you to choose the right place and vendors to hold the wedding ceremony and the reception of your dreams.
Endless options
If you and your partner are into a classic wedding, each city offers many options where to host it. Some hotels or social clubs are definitely an option for those couples looking for sophistication.
But if you're one of those couples who are planning to rock your wedding day and something modern and alternative but not necessarily less glamorous is popping into your mind, the choices are exquisite and start with rooftops, restaurants or even art galleries and can go even further until you find that place that fits with your taste.
Intimate weddings and city weddings, the perfect match
Marrying in a city also is great if you're planning an intimate wedding. You can have the ceremony in some special place and later go for lunch or dinner to some super special restaurant. Or, just like Kimberlie and James did, celebrate both the wedding ceremony and the reception in the same place.
Ease of movement
Cities have great options to move around and be sure that all the guests will travel safely, a very good advantage if your wedding will take place in more than one place.
Availability of services
When celebrating your wedding in a city you'll find many options of vendors of all the services you'll need: many cool florists, photographers, caterers will surely be based in the city where you'll hold your wedding and there will be plenty of options to choose from. And to make it even better, you won't have to pay the travel fees that usually have to be charged when weddings are held outside the city area.
Variety of scenarios
Main cities offer great living backdrops to have photos before and after the ceremony and, if you figure out a good plan, you can get to visit that day some spots very different from each other to build an eclectic session with your partner.
Now please have a look to the city wedding of Kimberlie and James that took place in Riley St Garage, one of the most unique restaurants you'll find in Sydney, wrapped in an art deco atmosphere.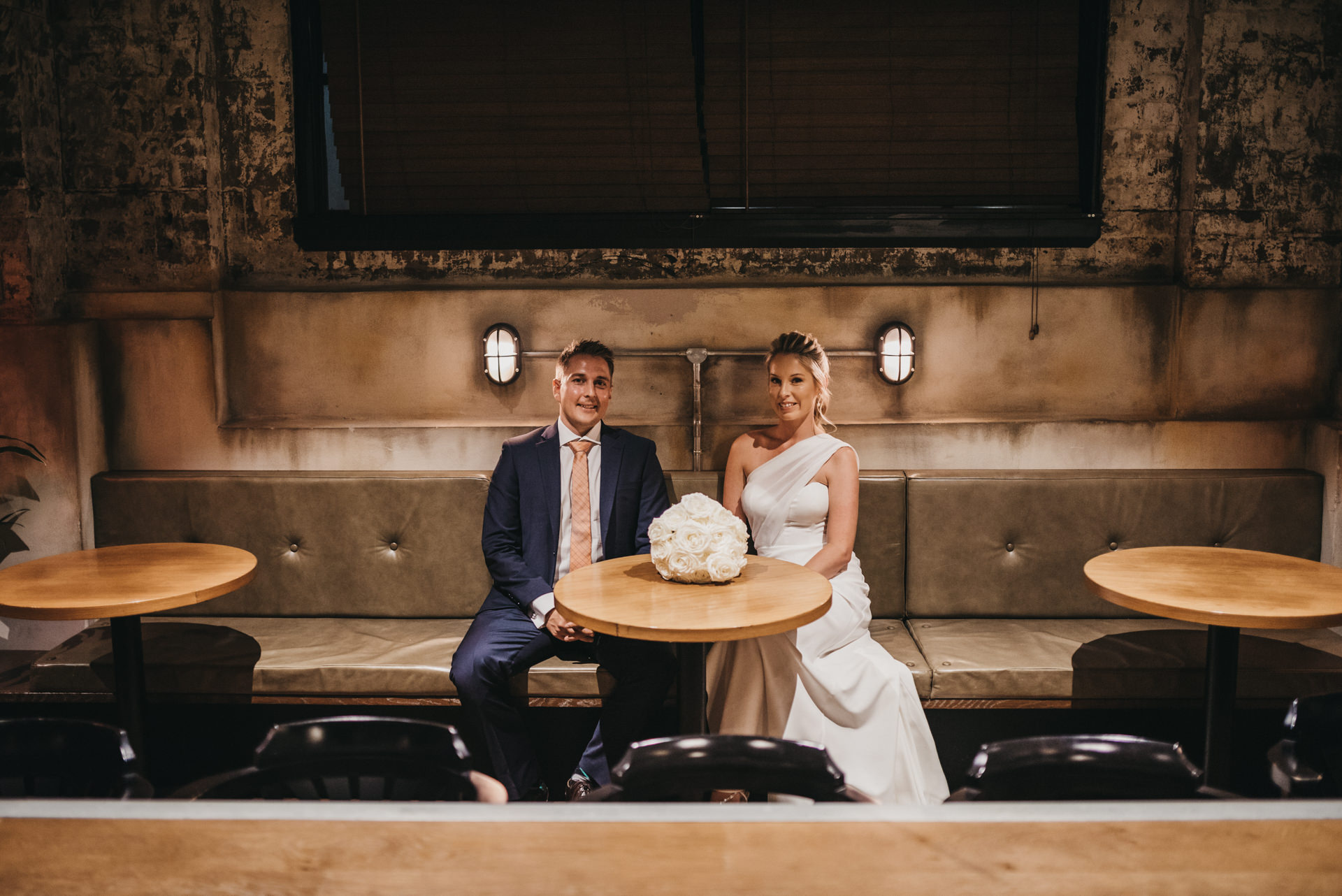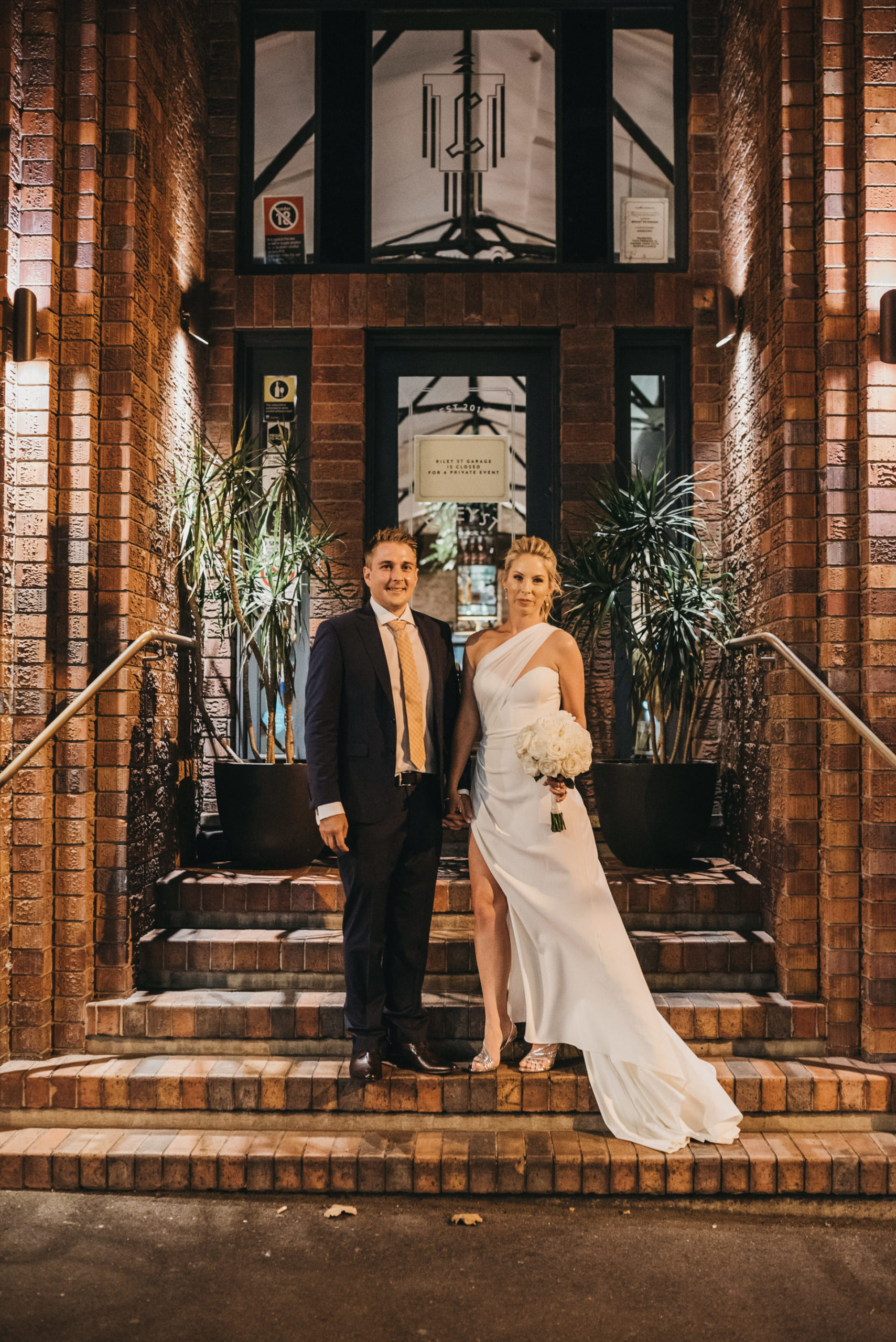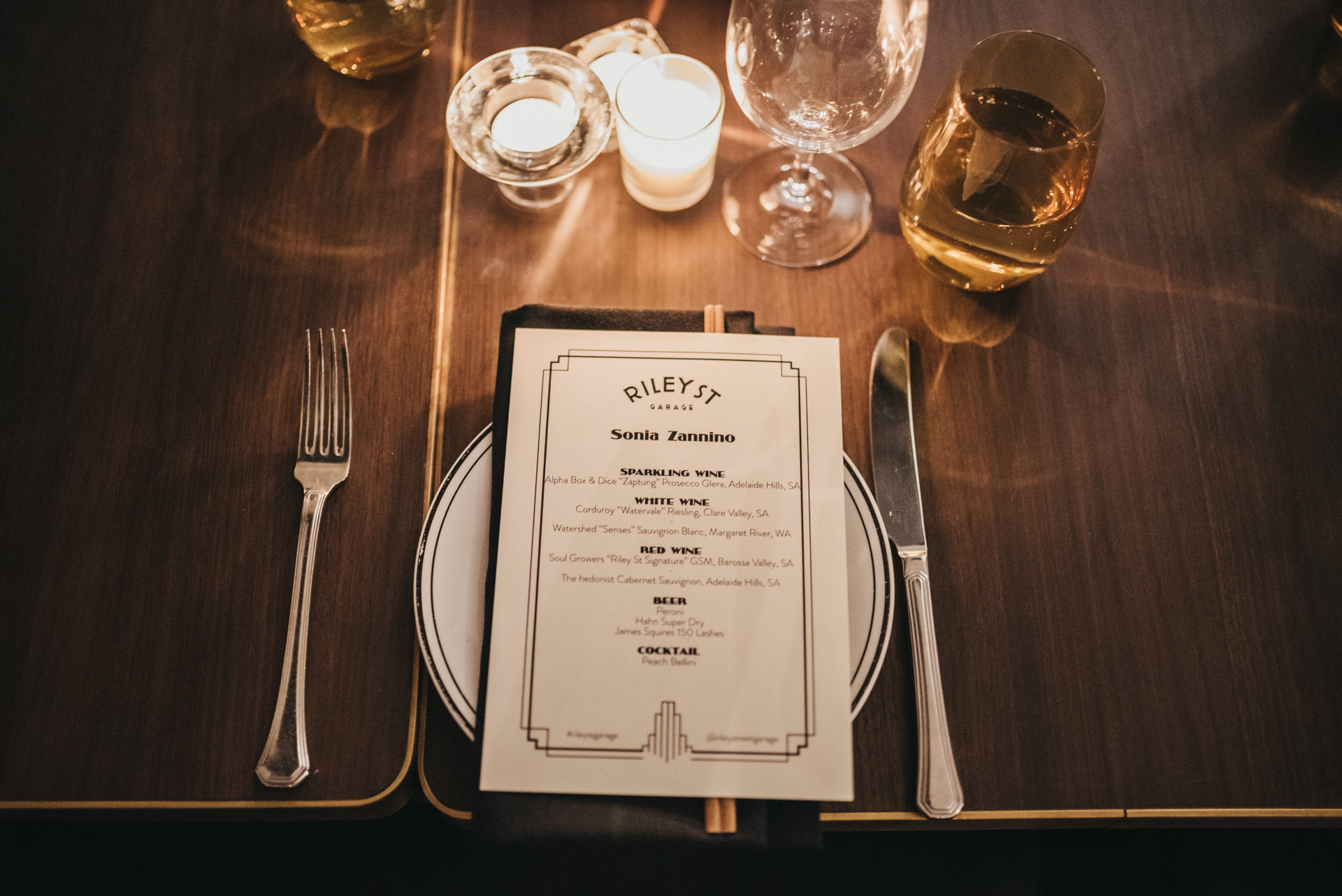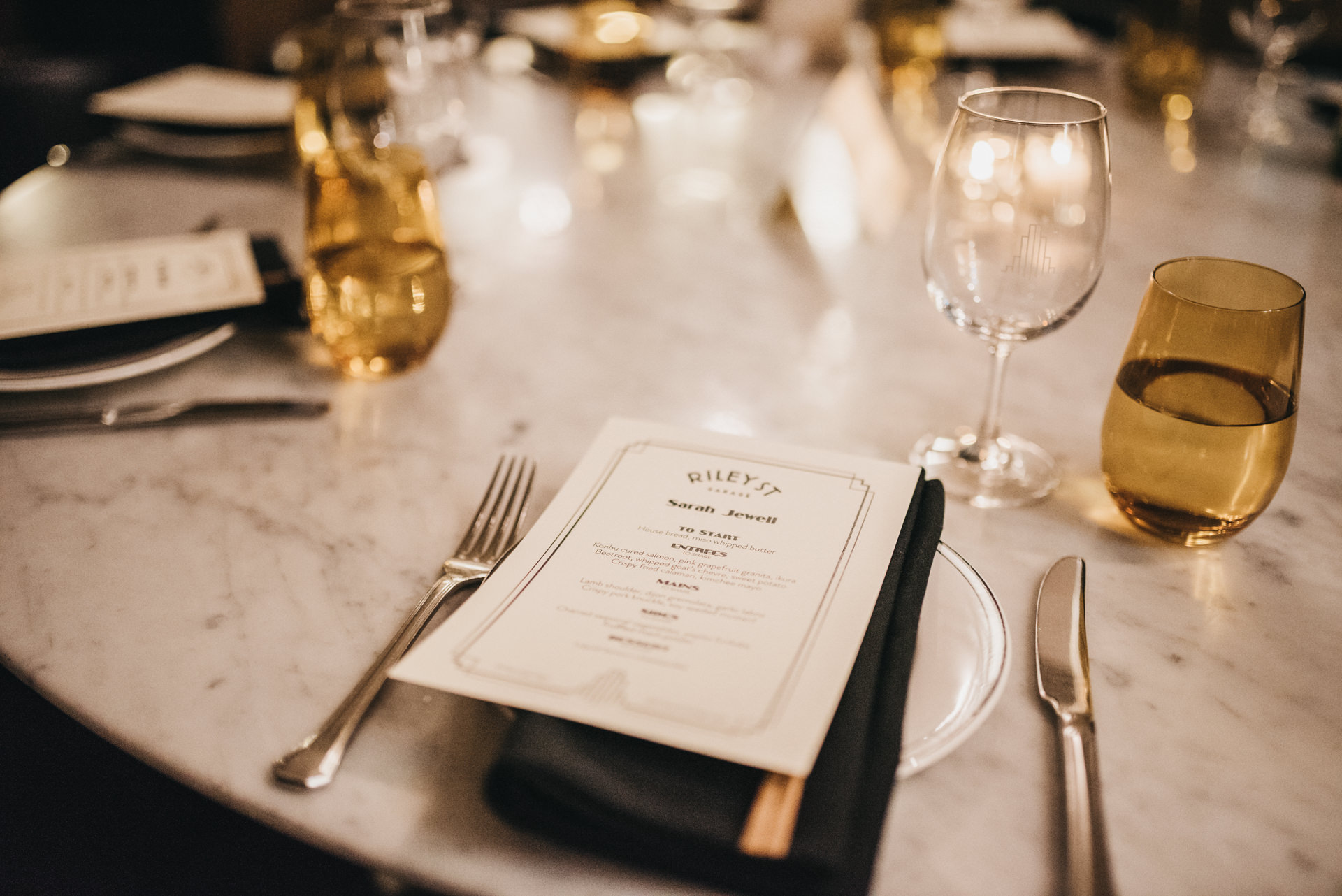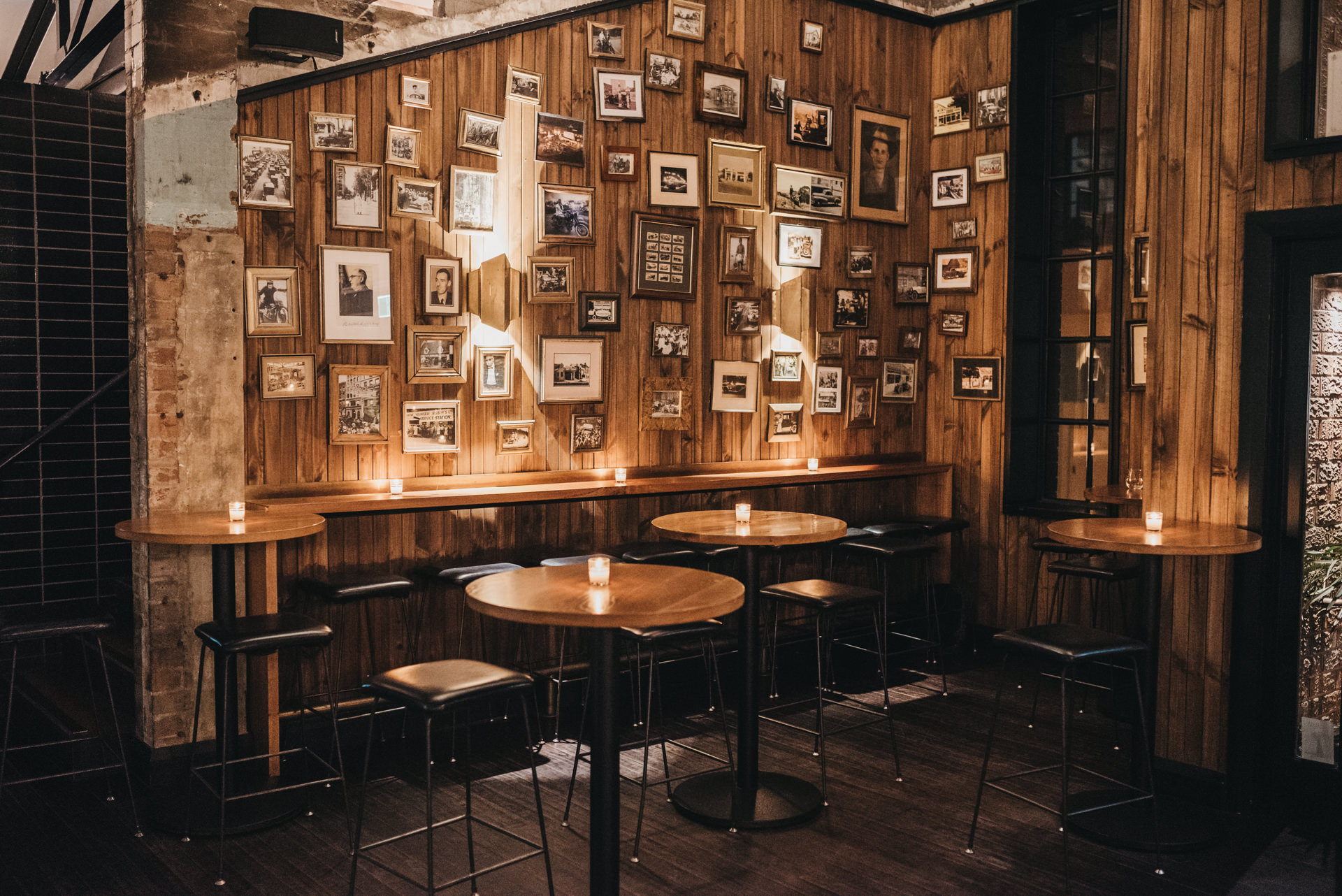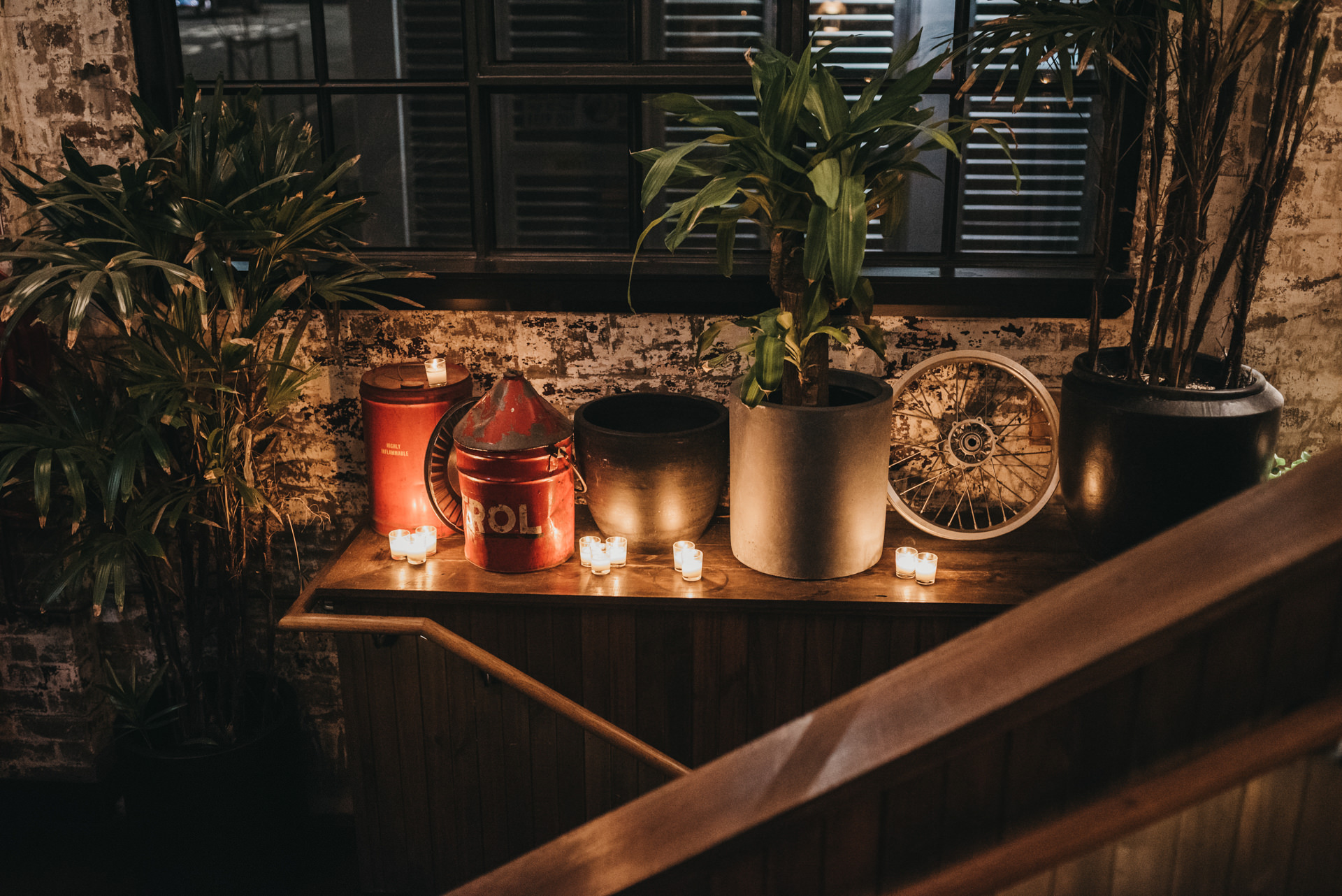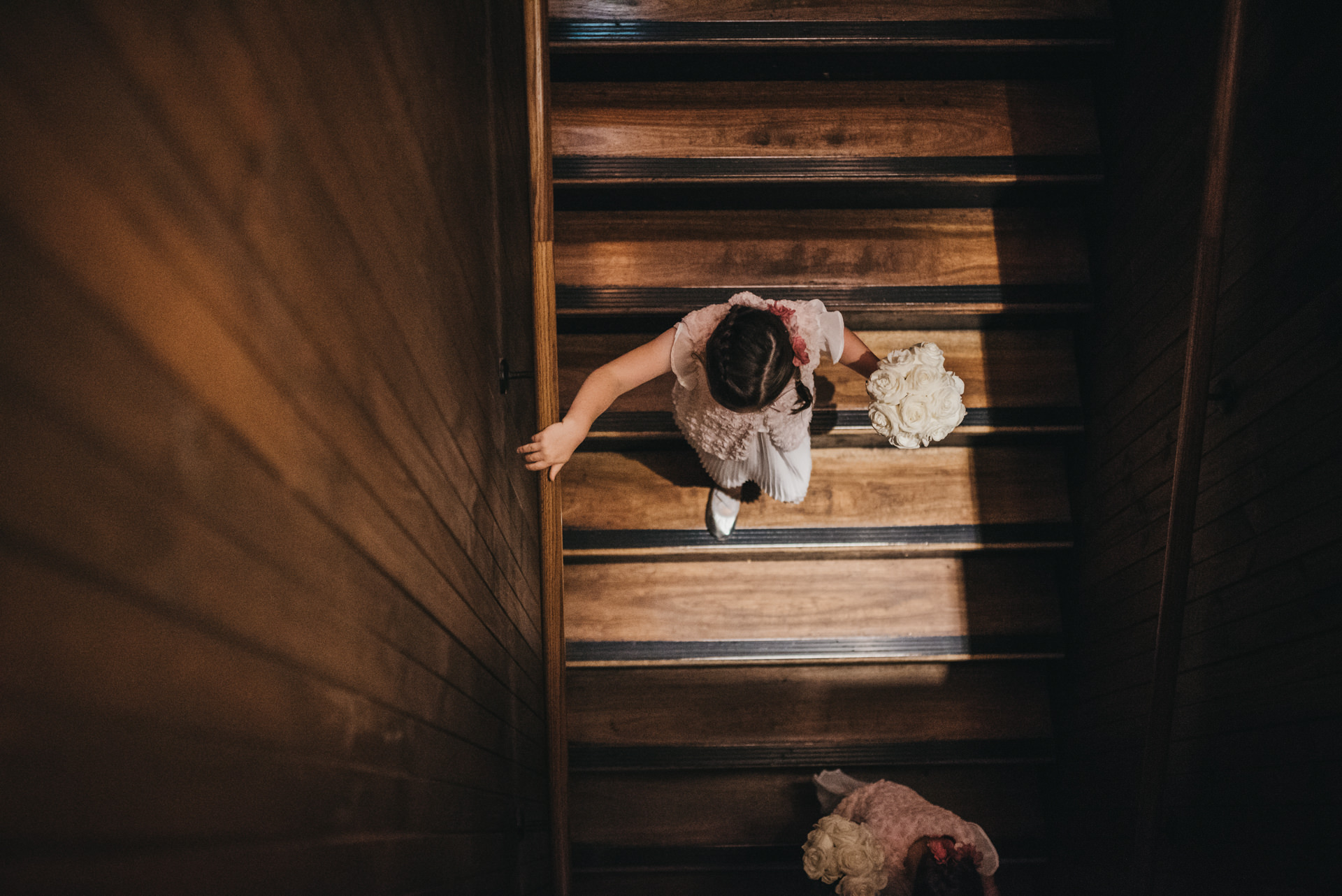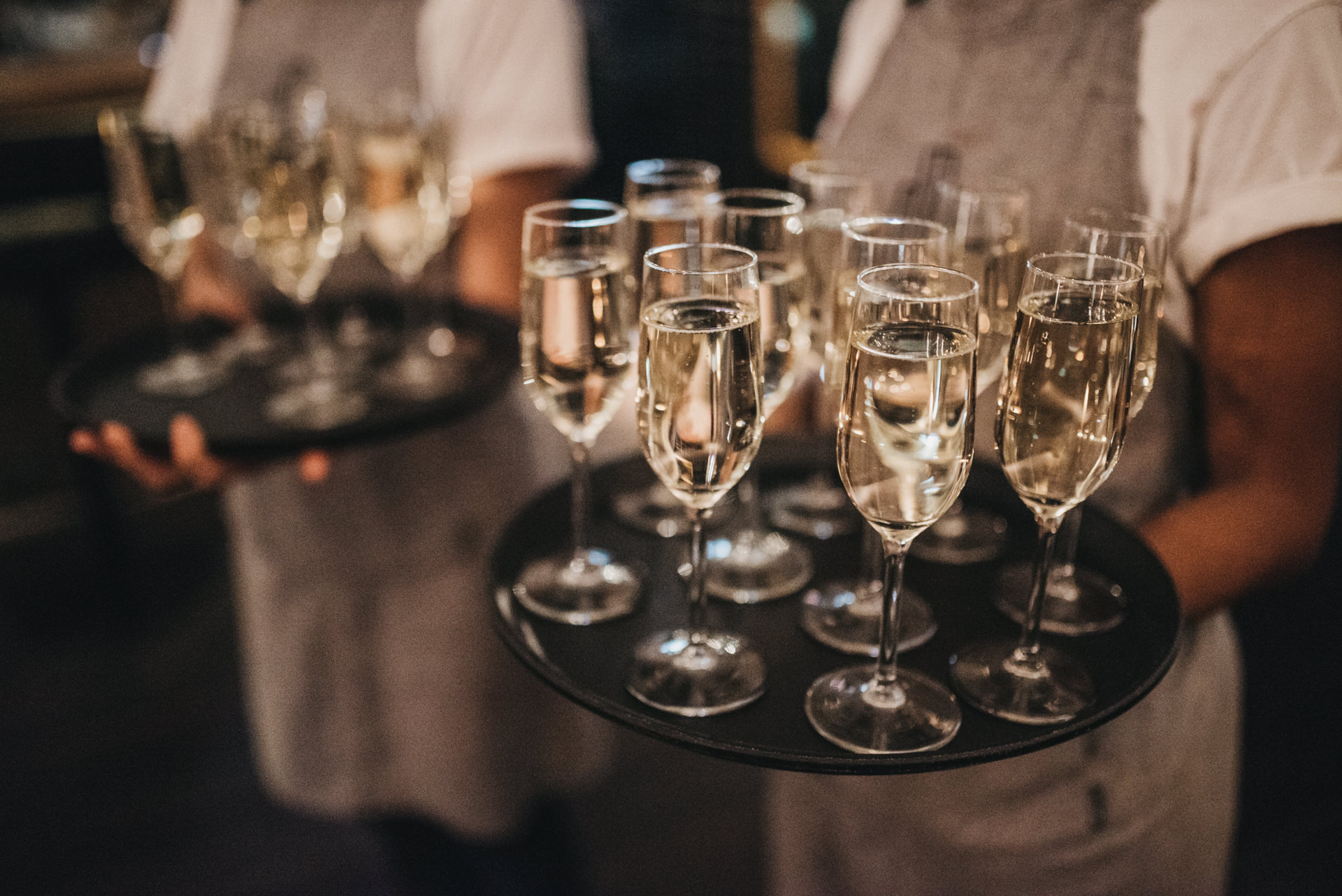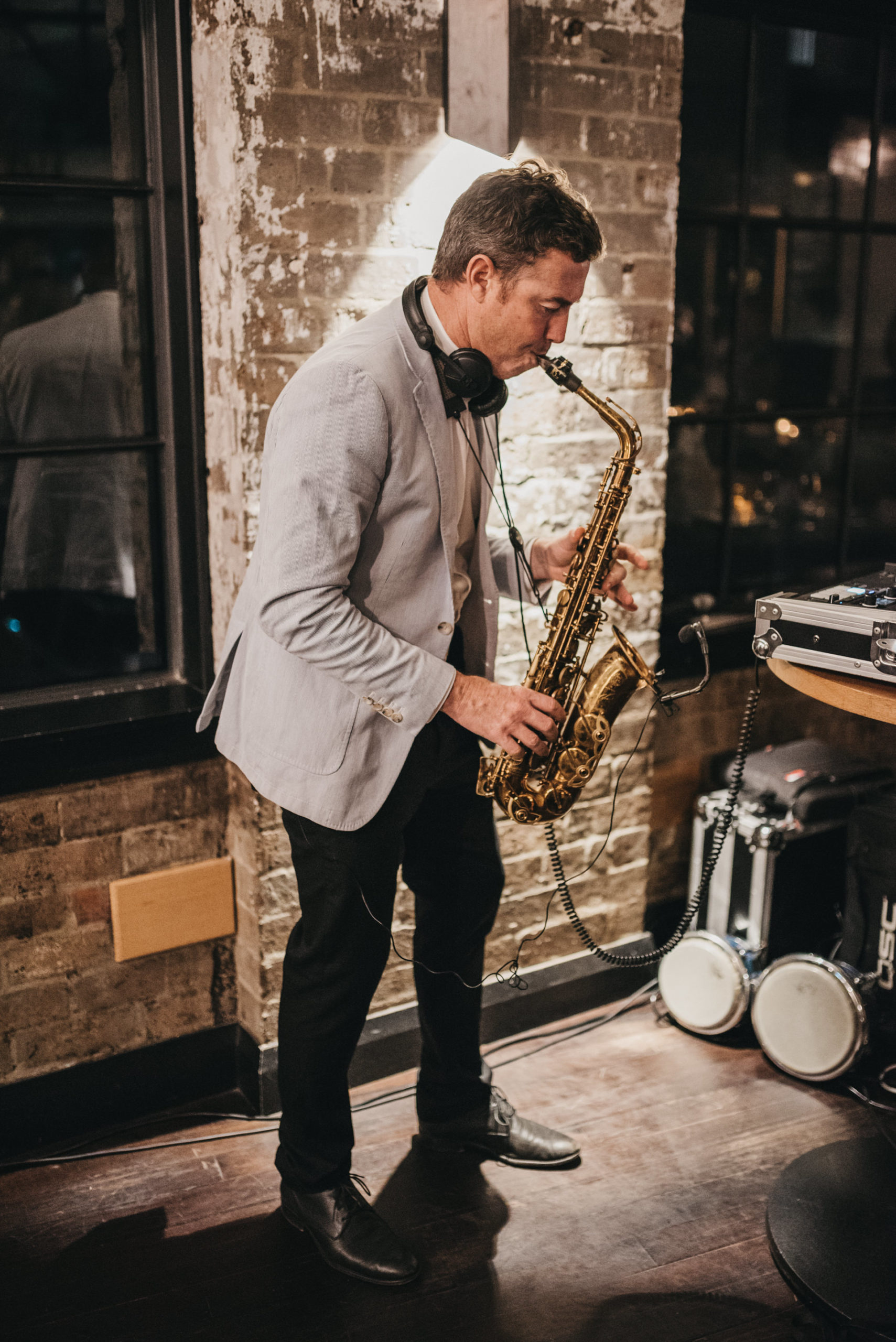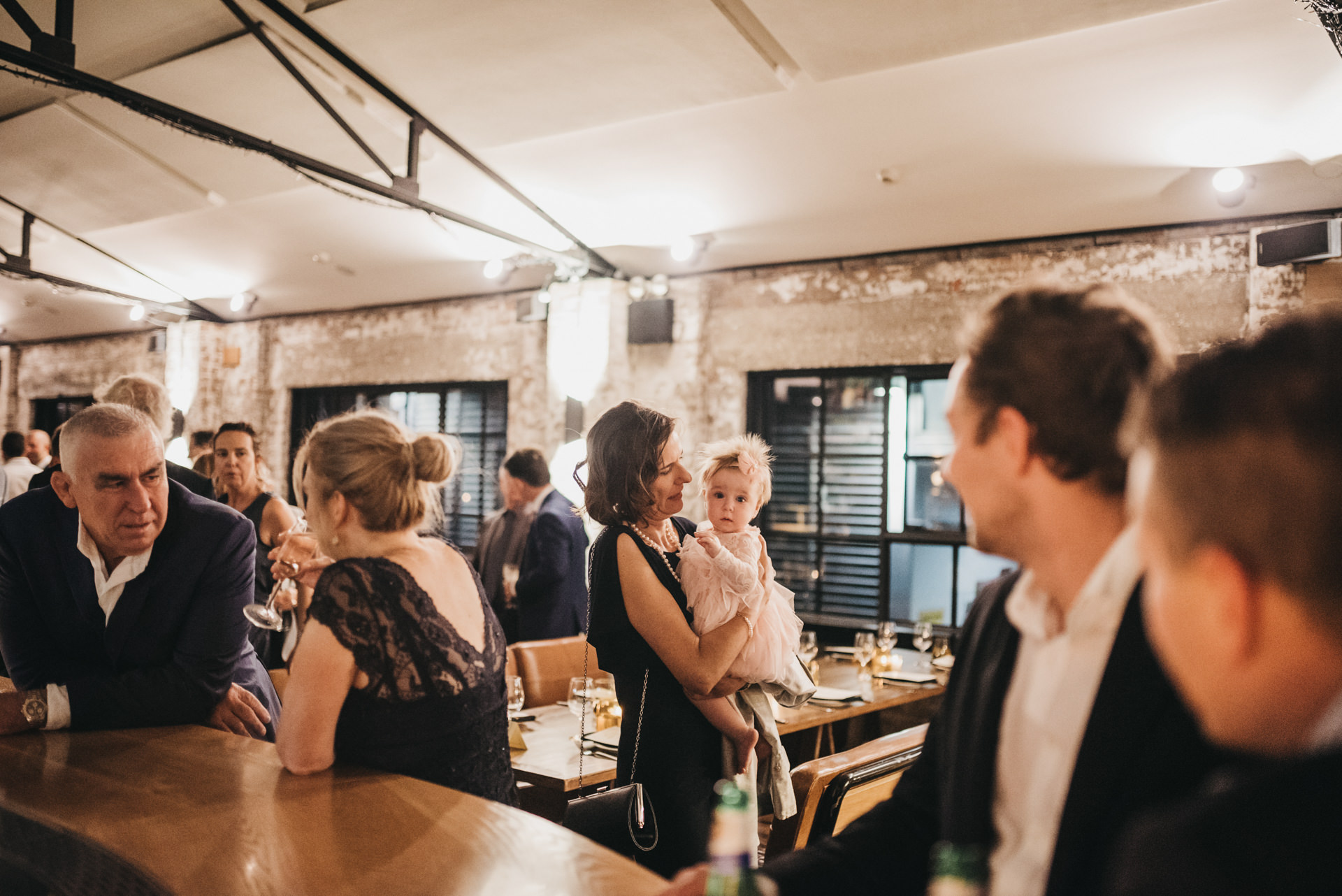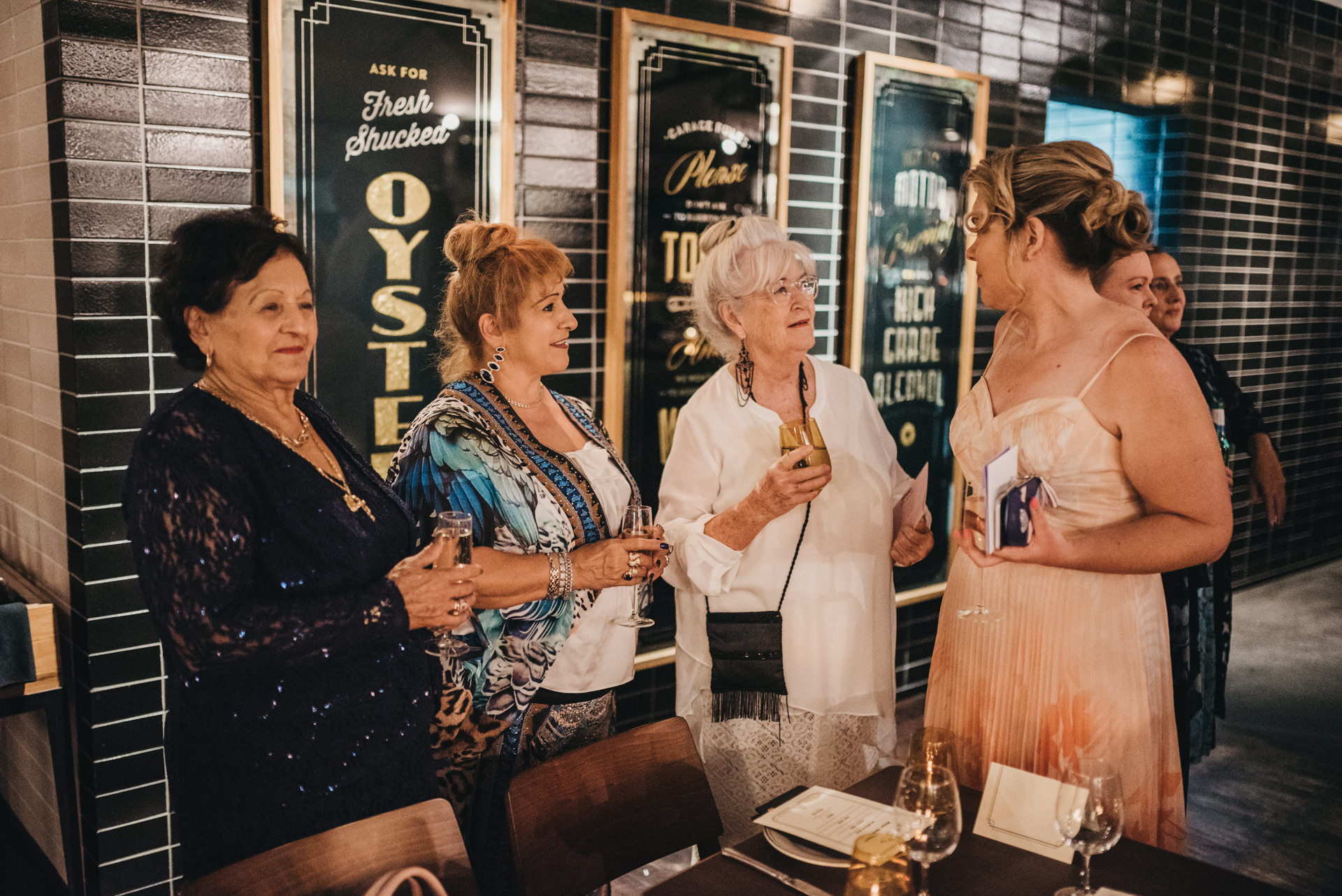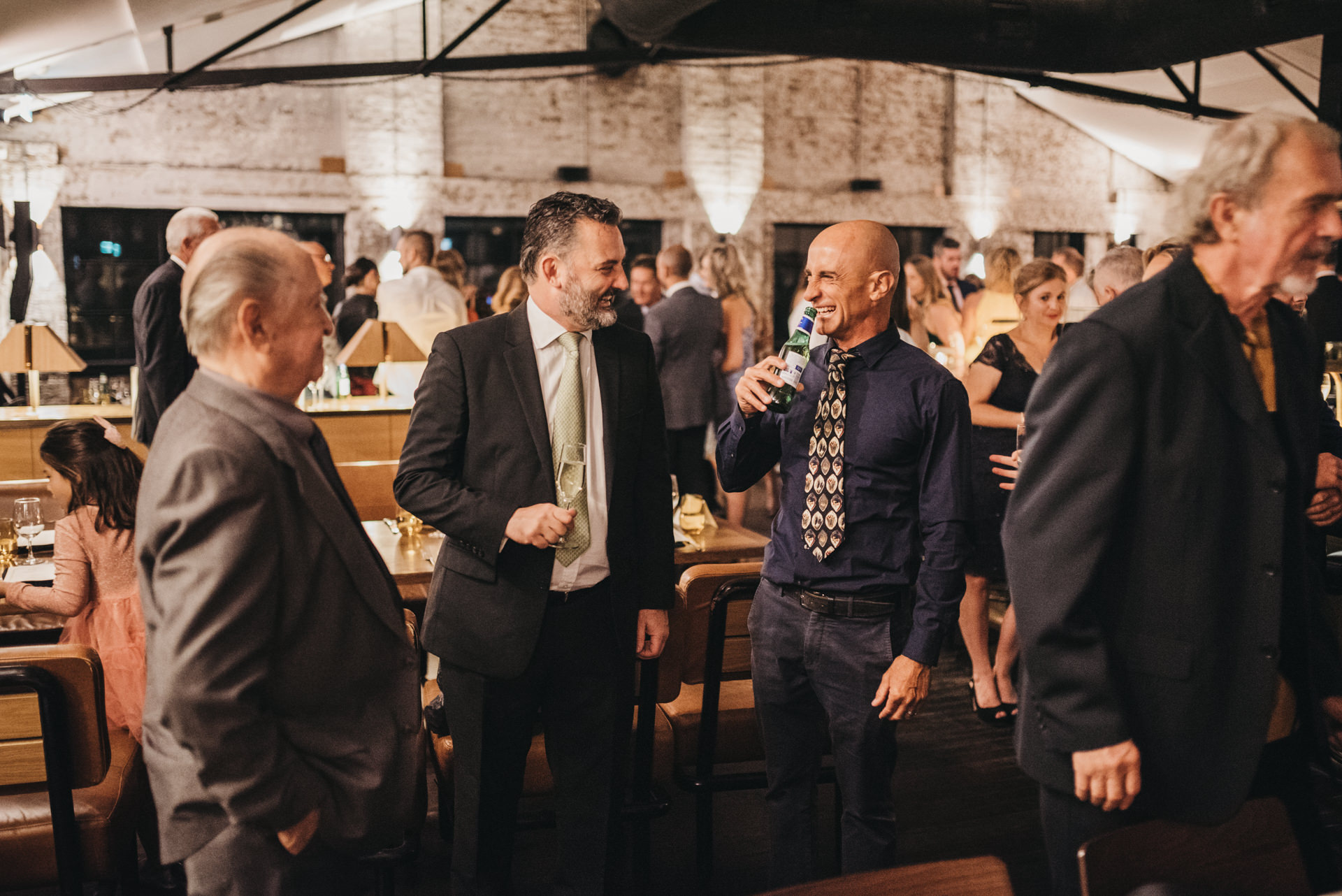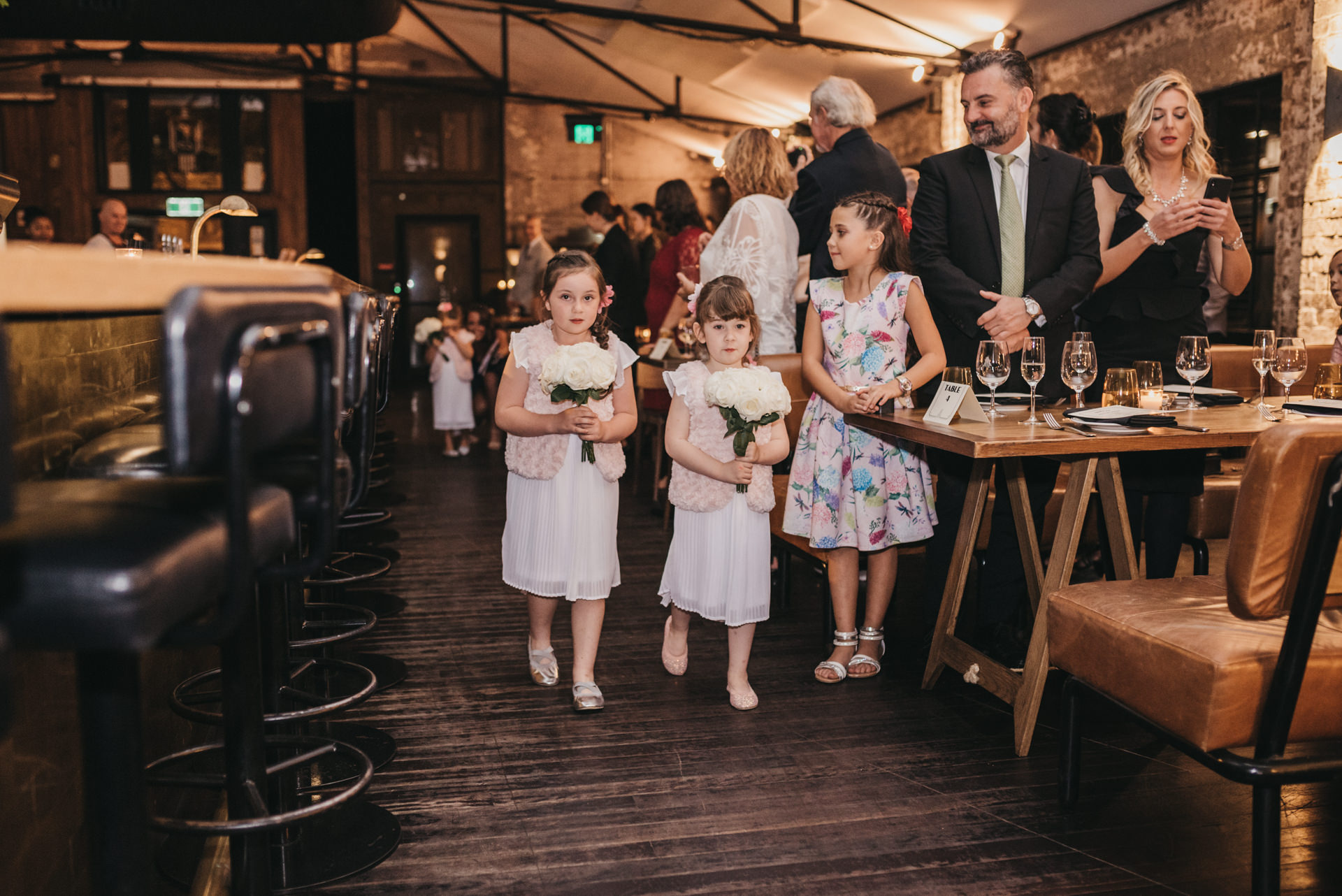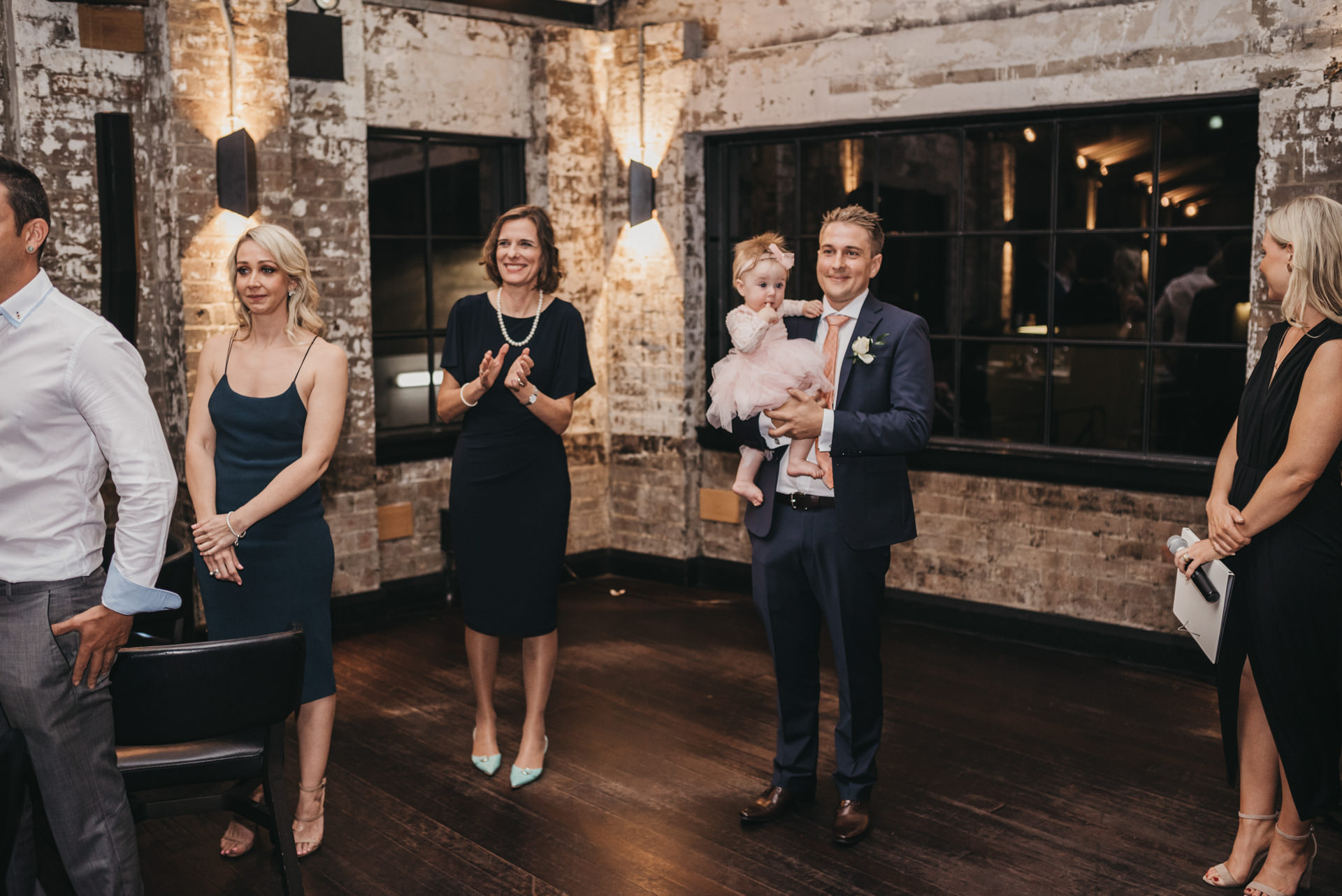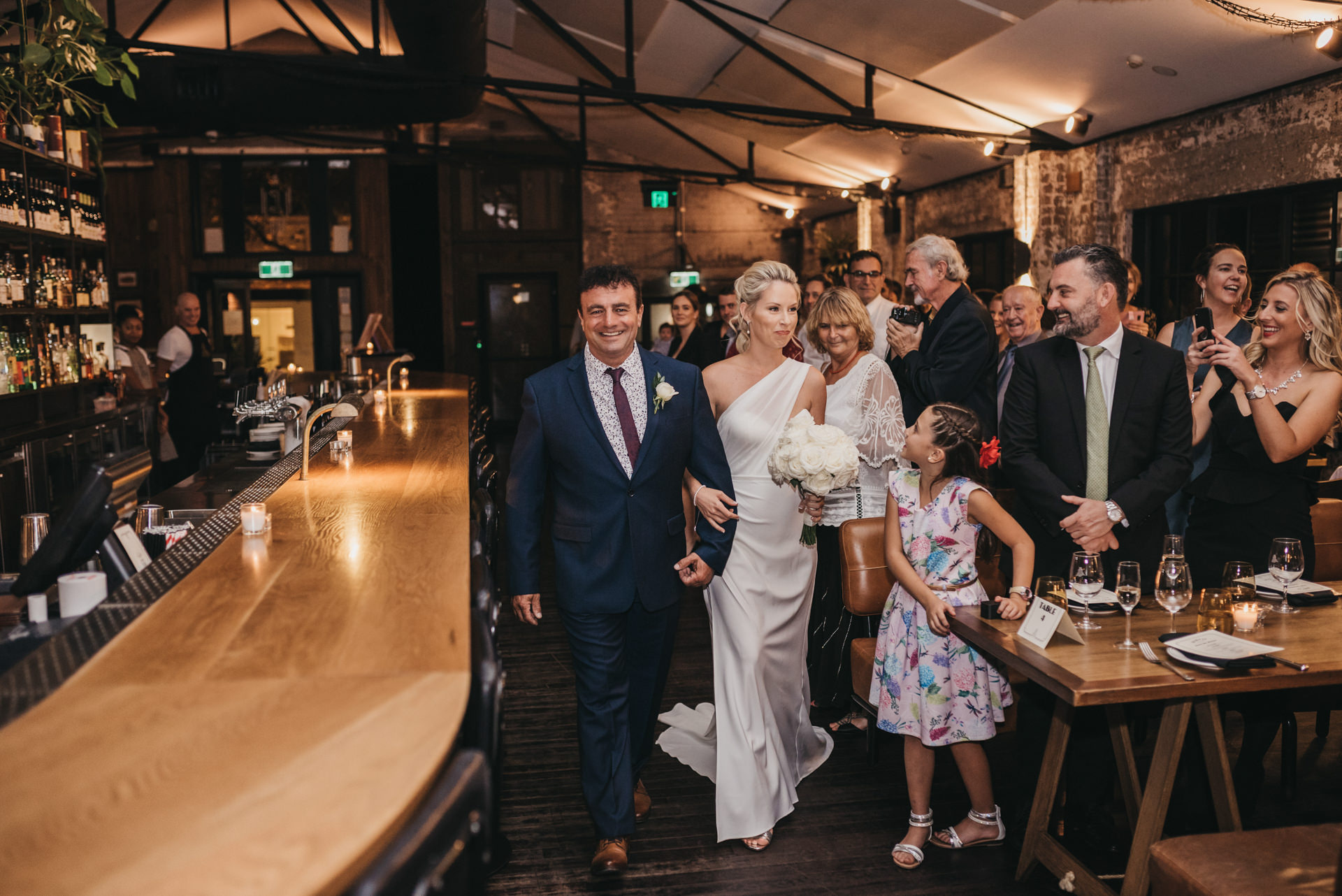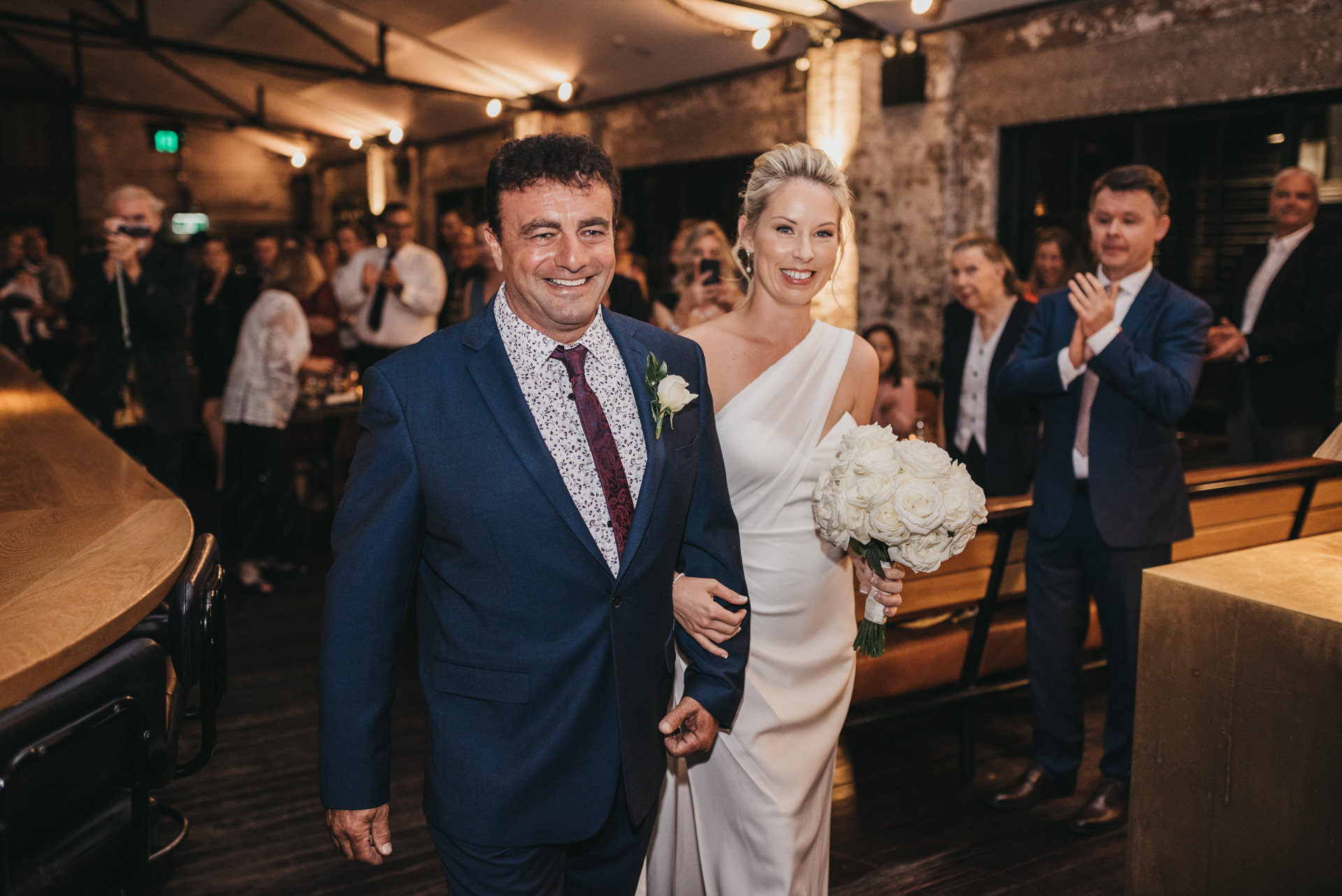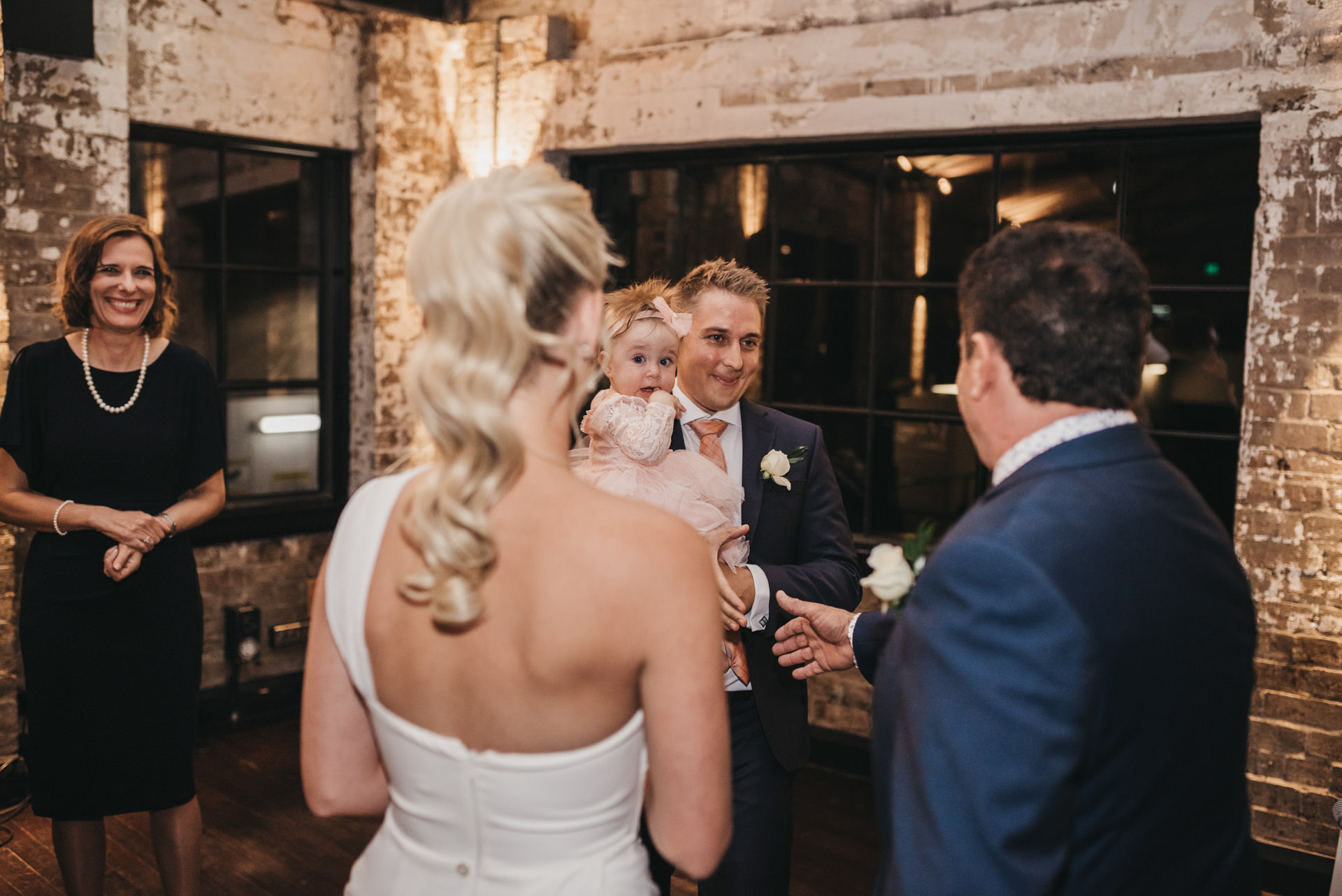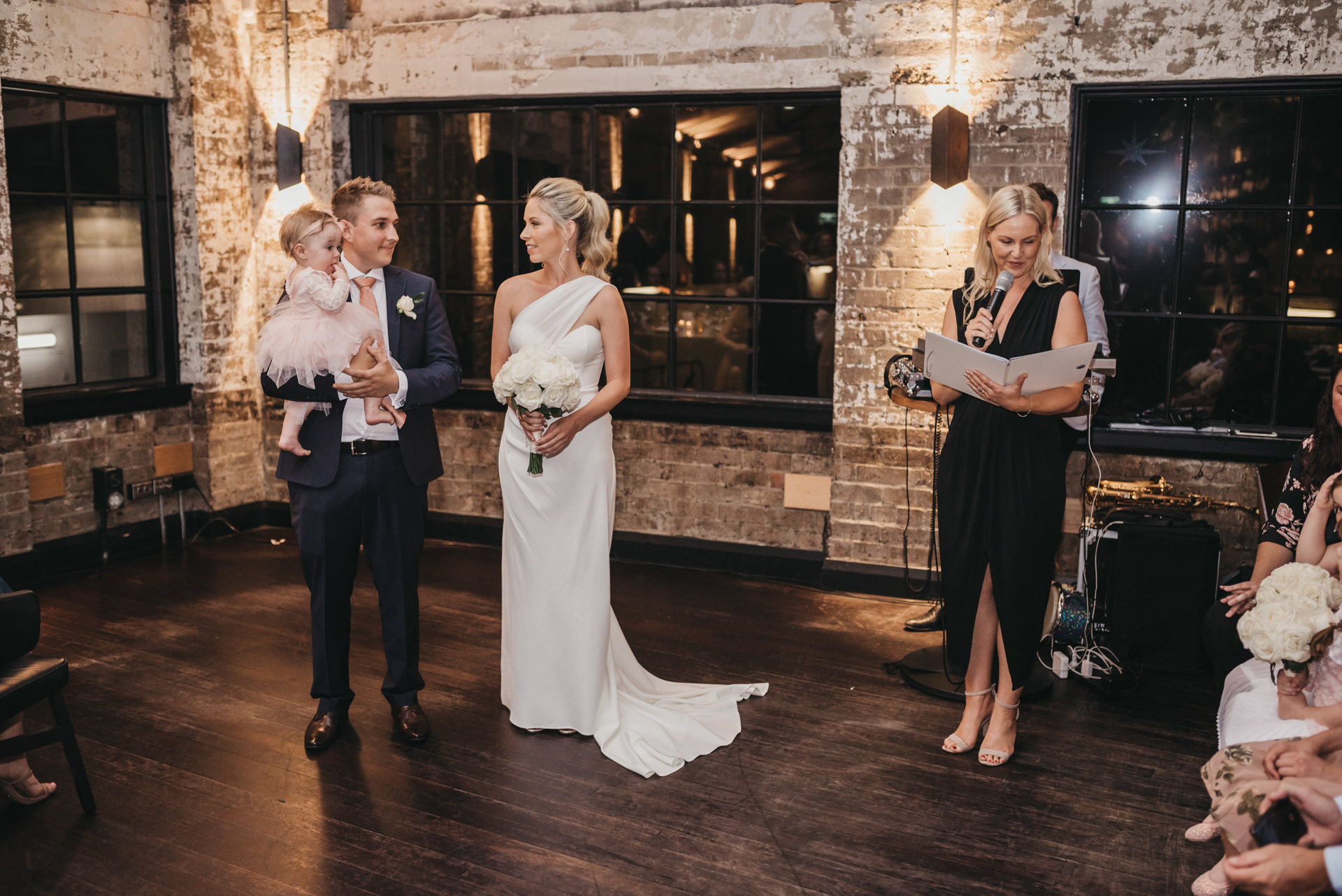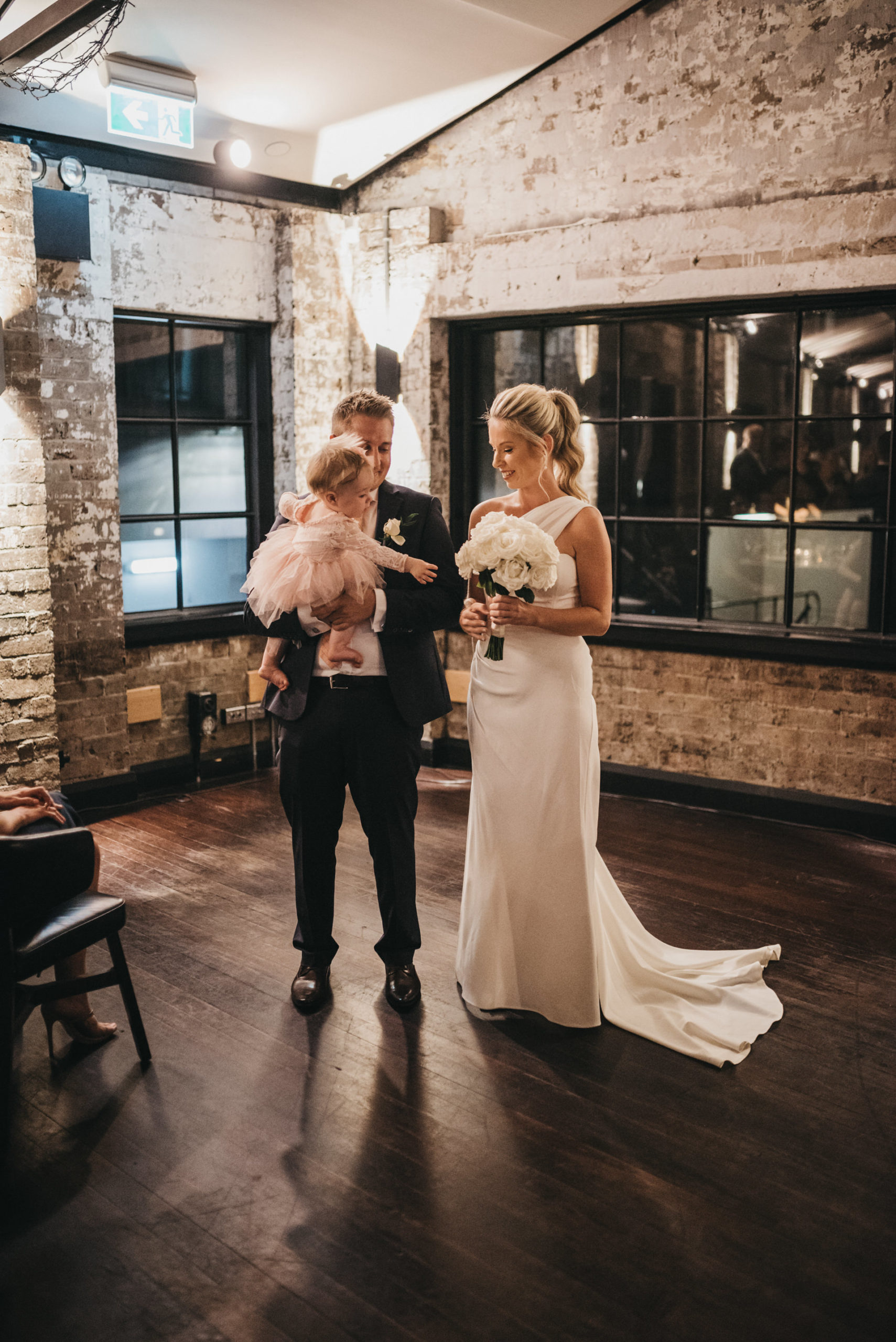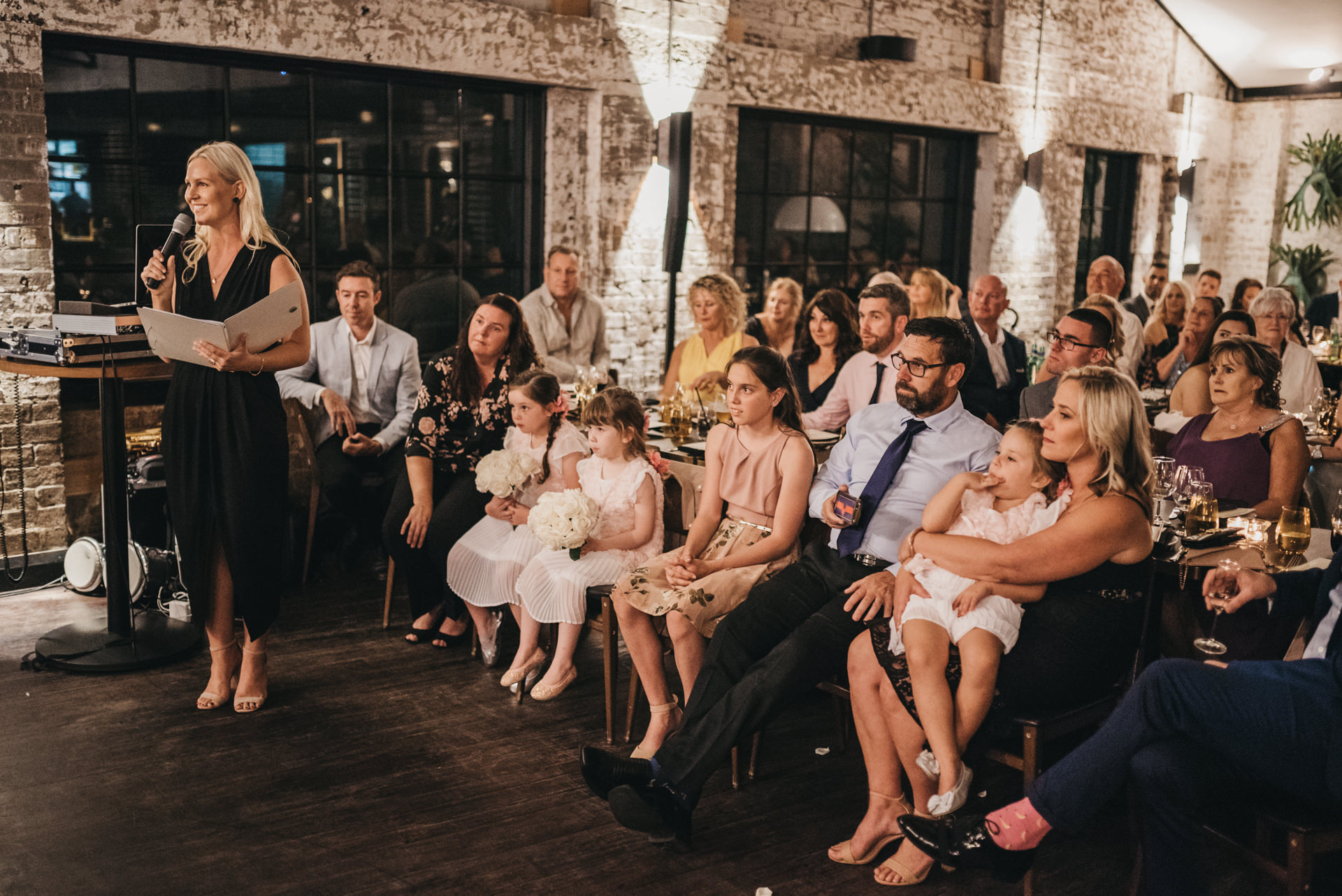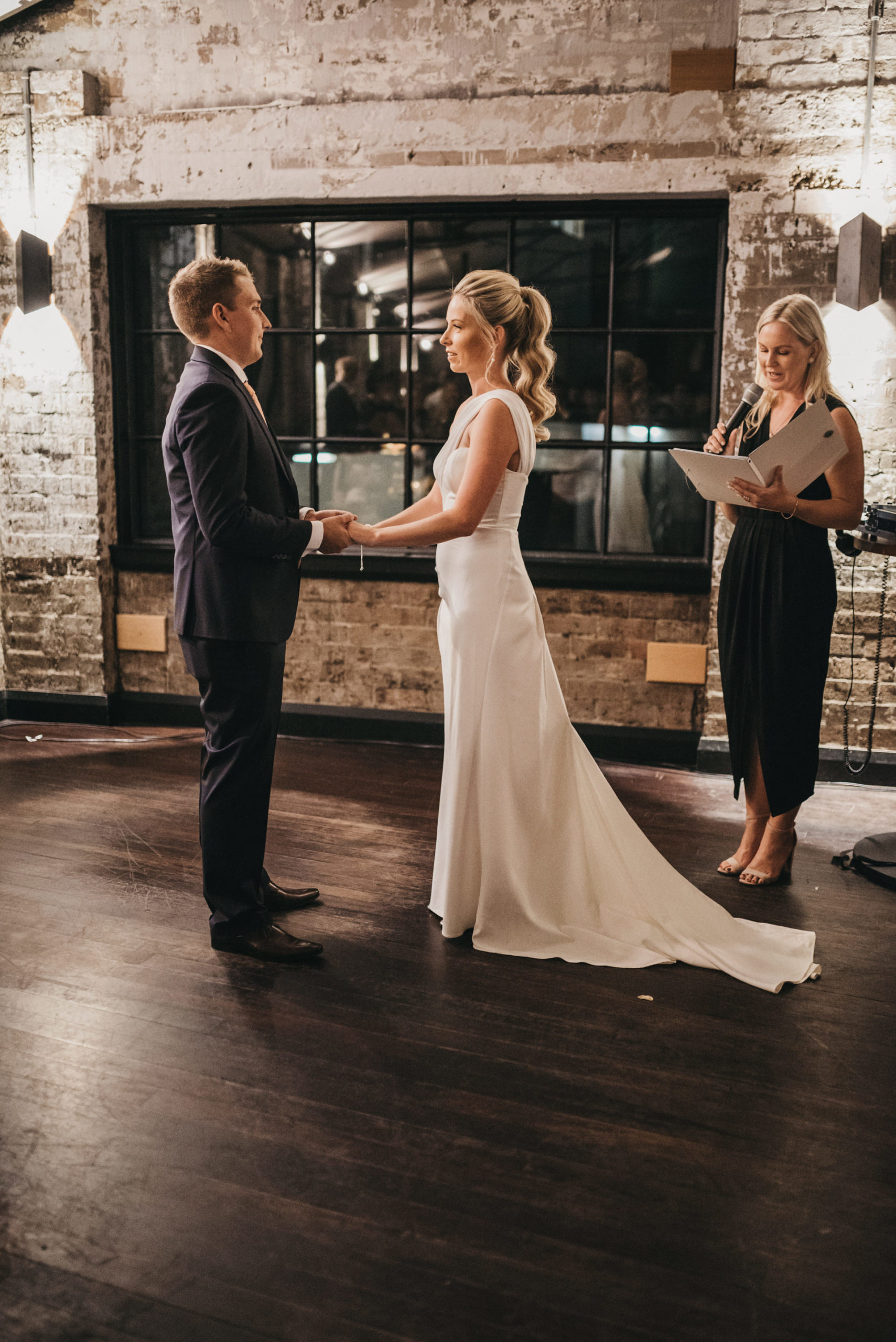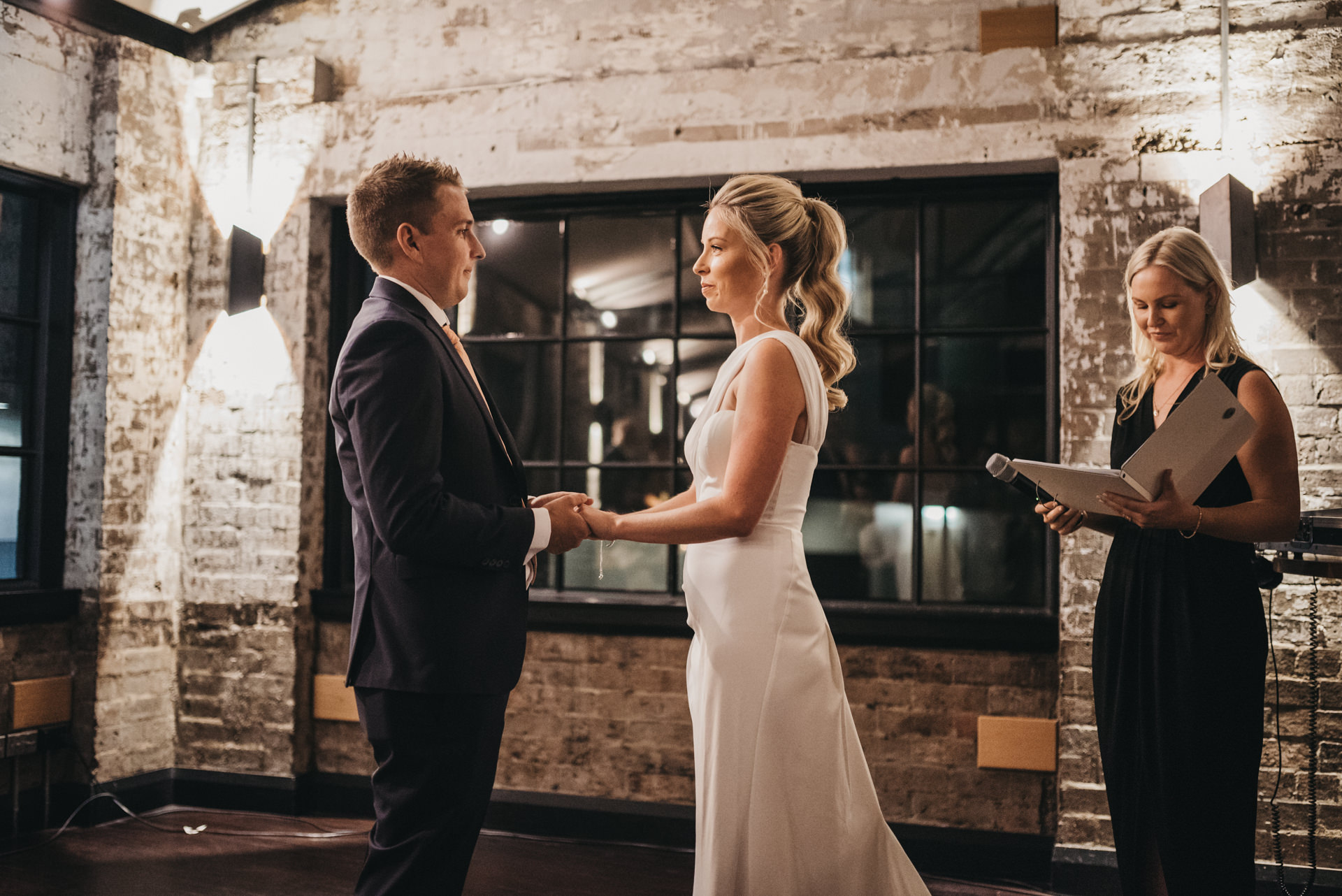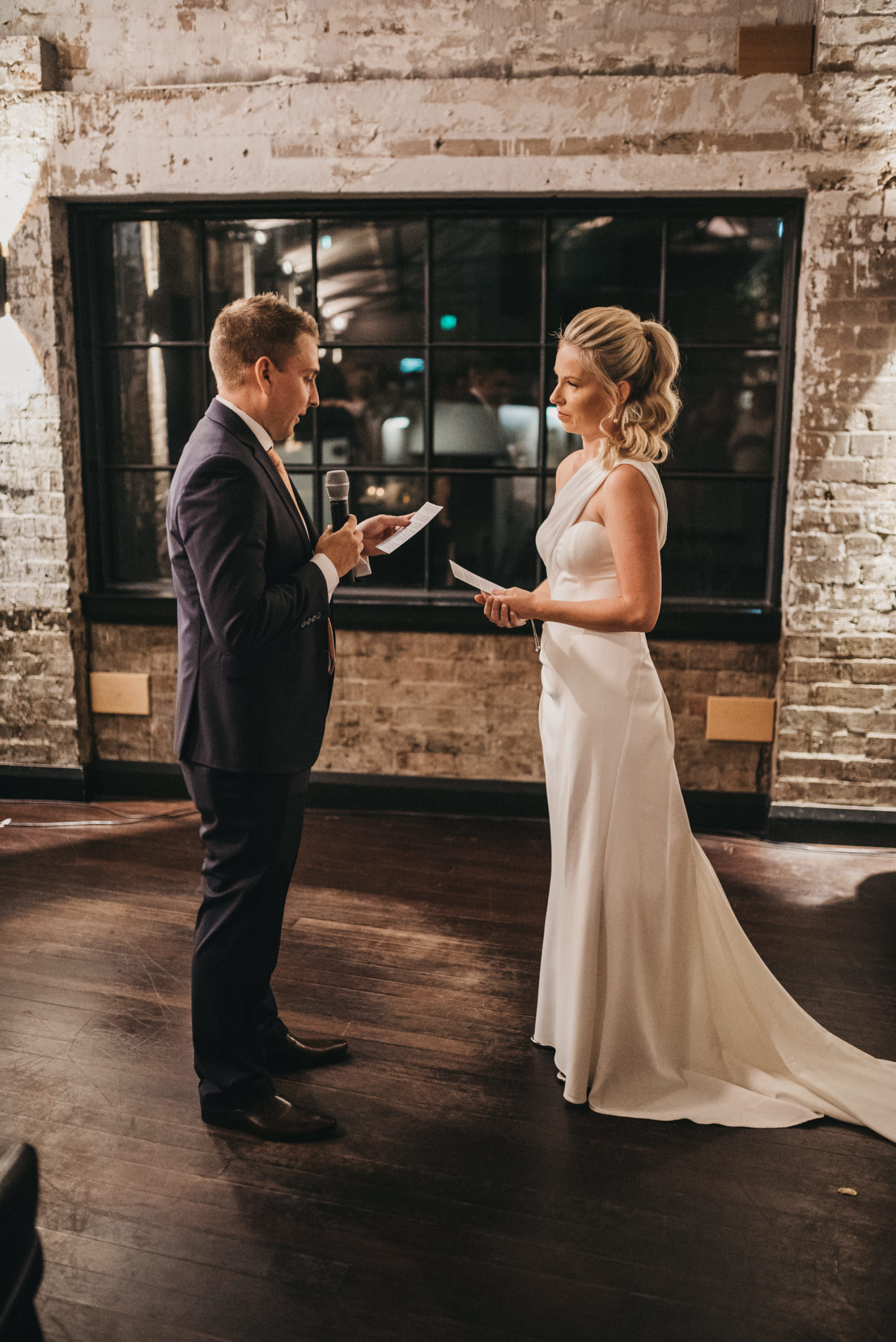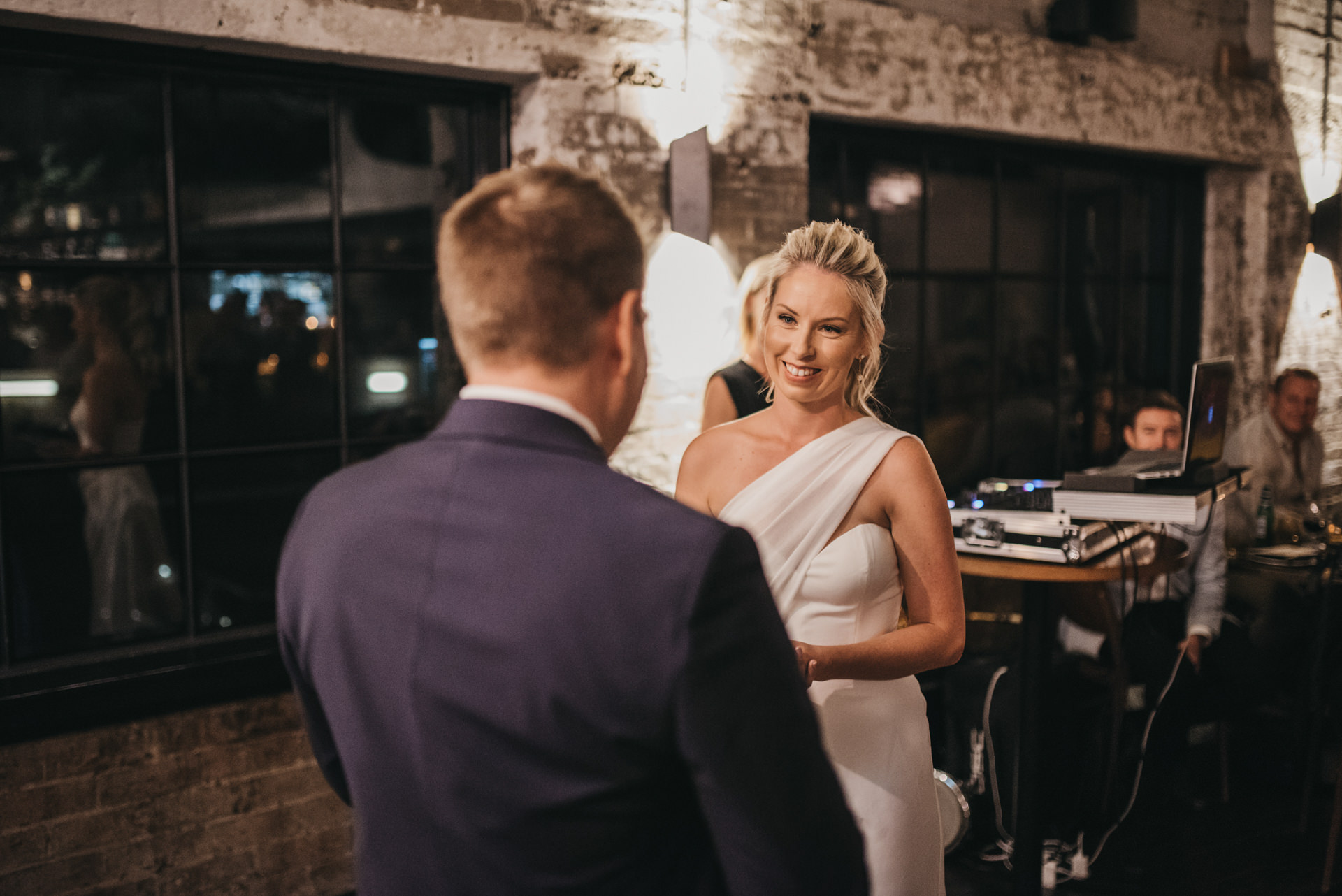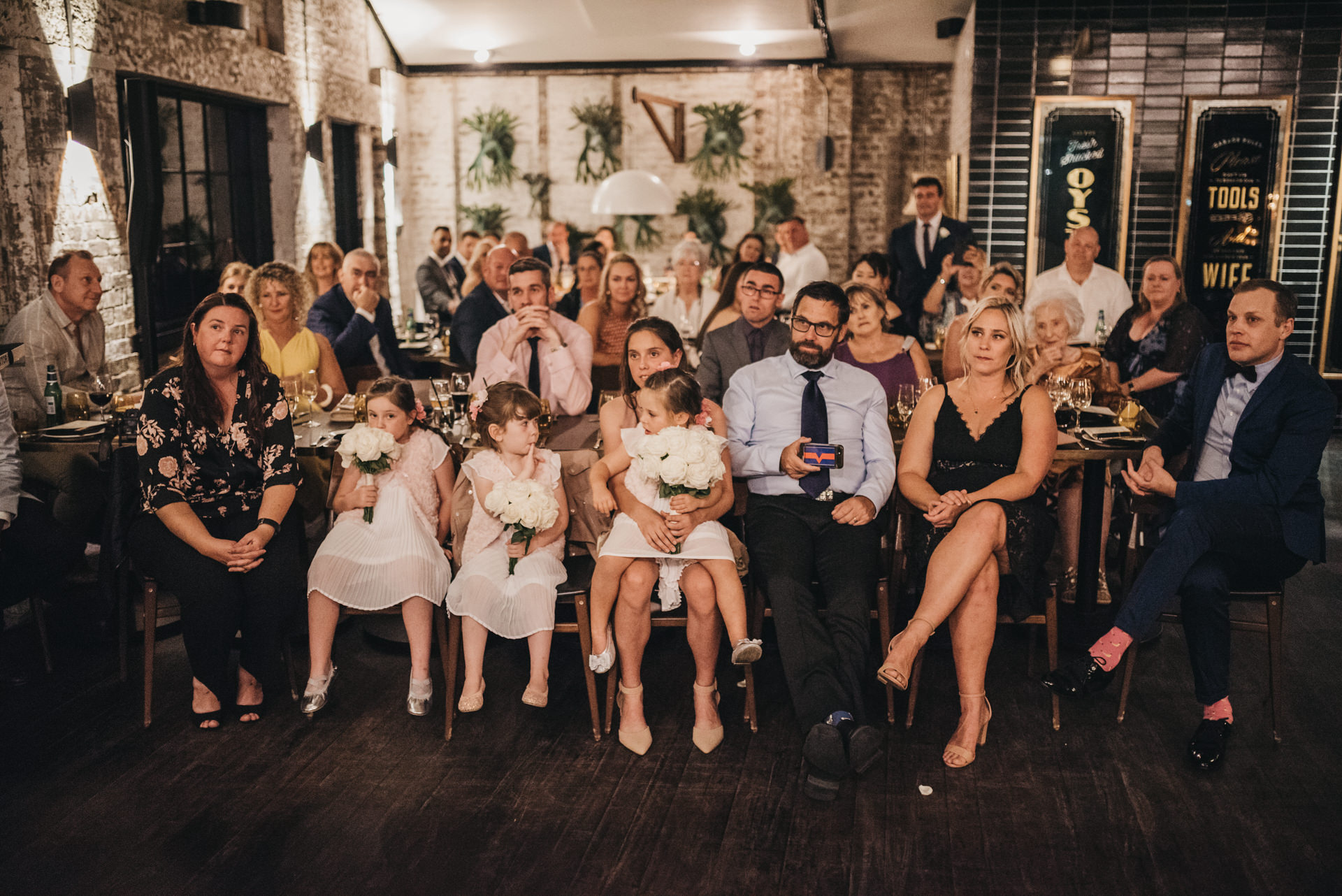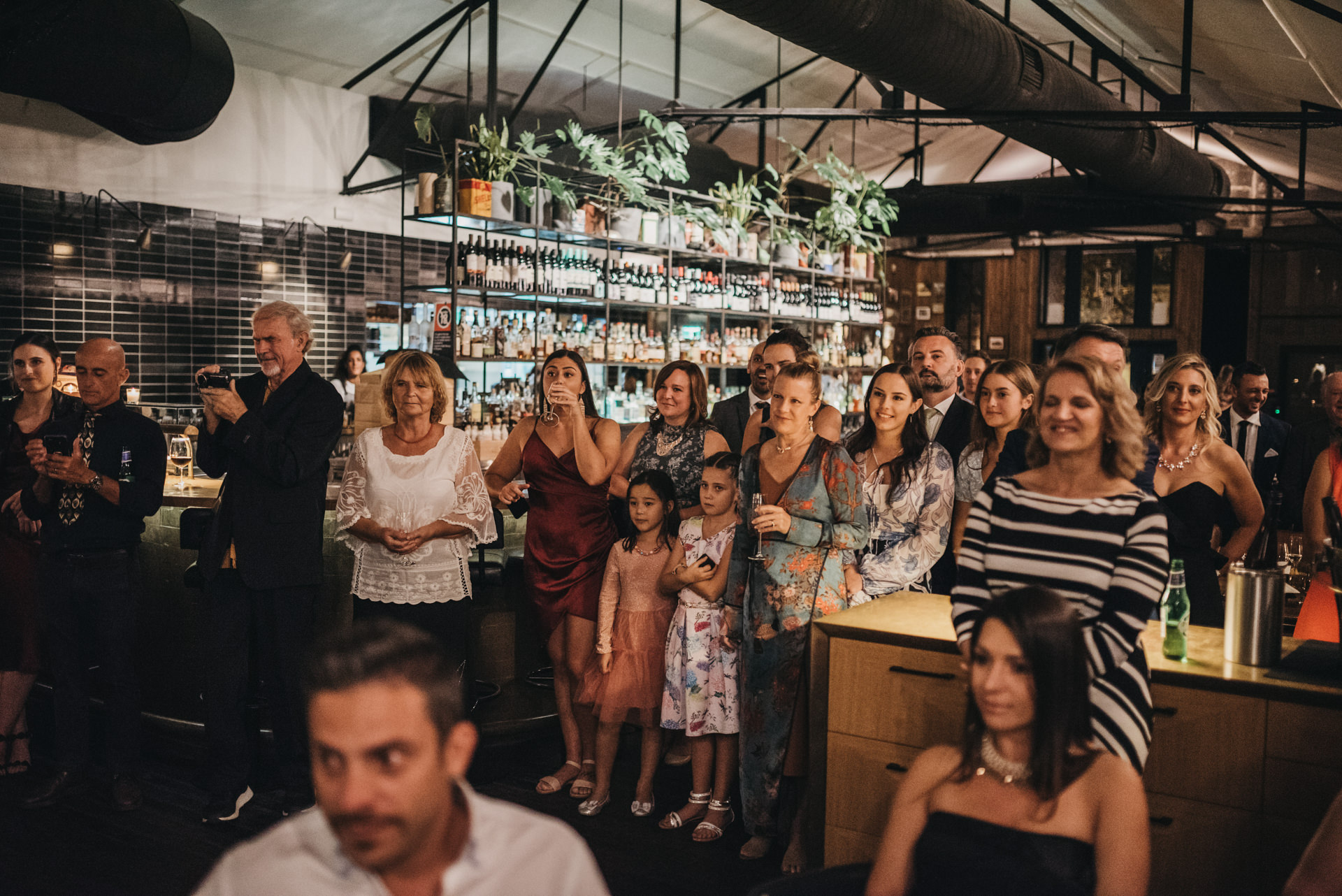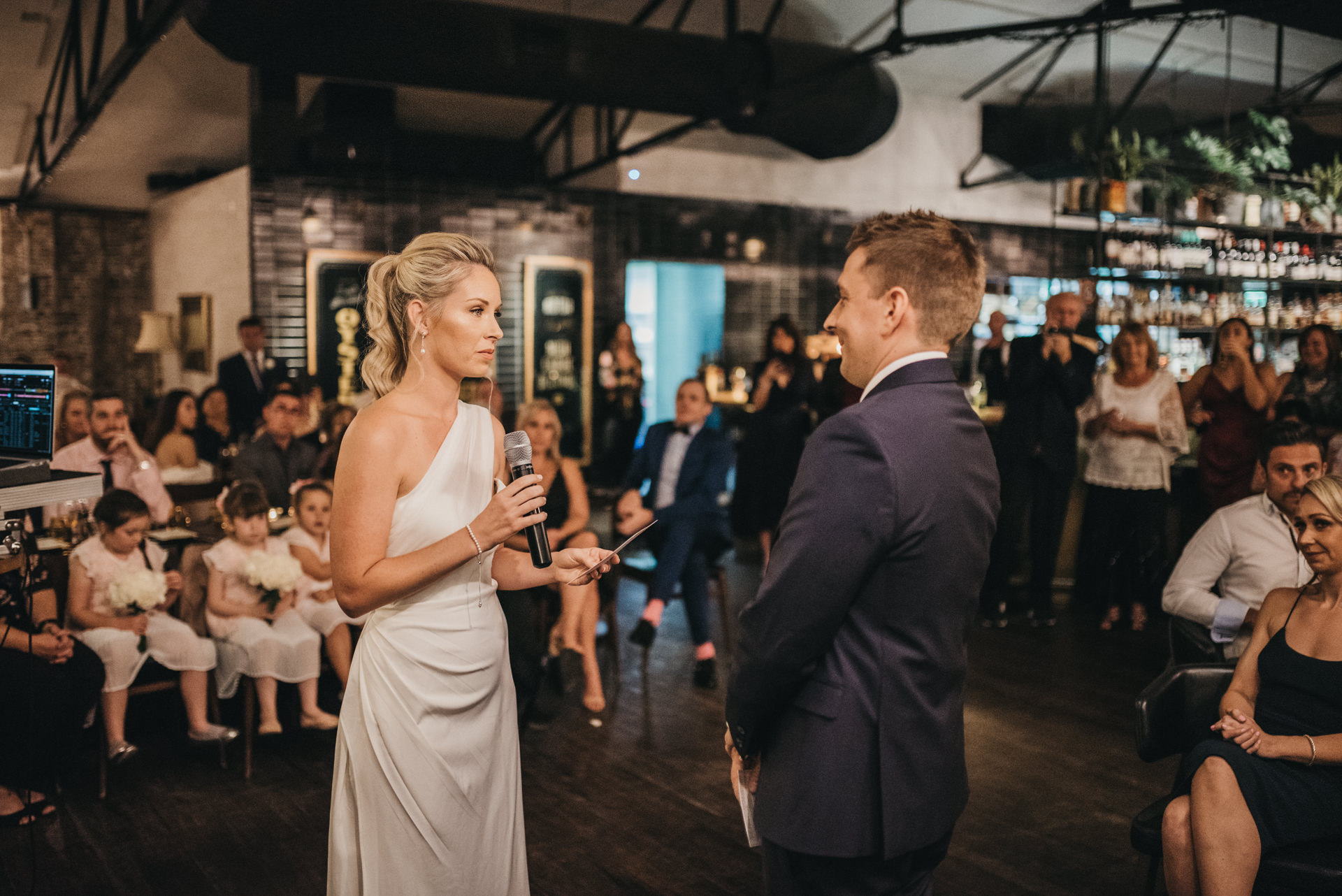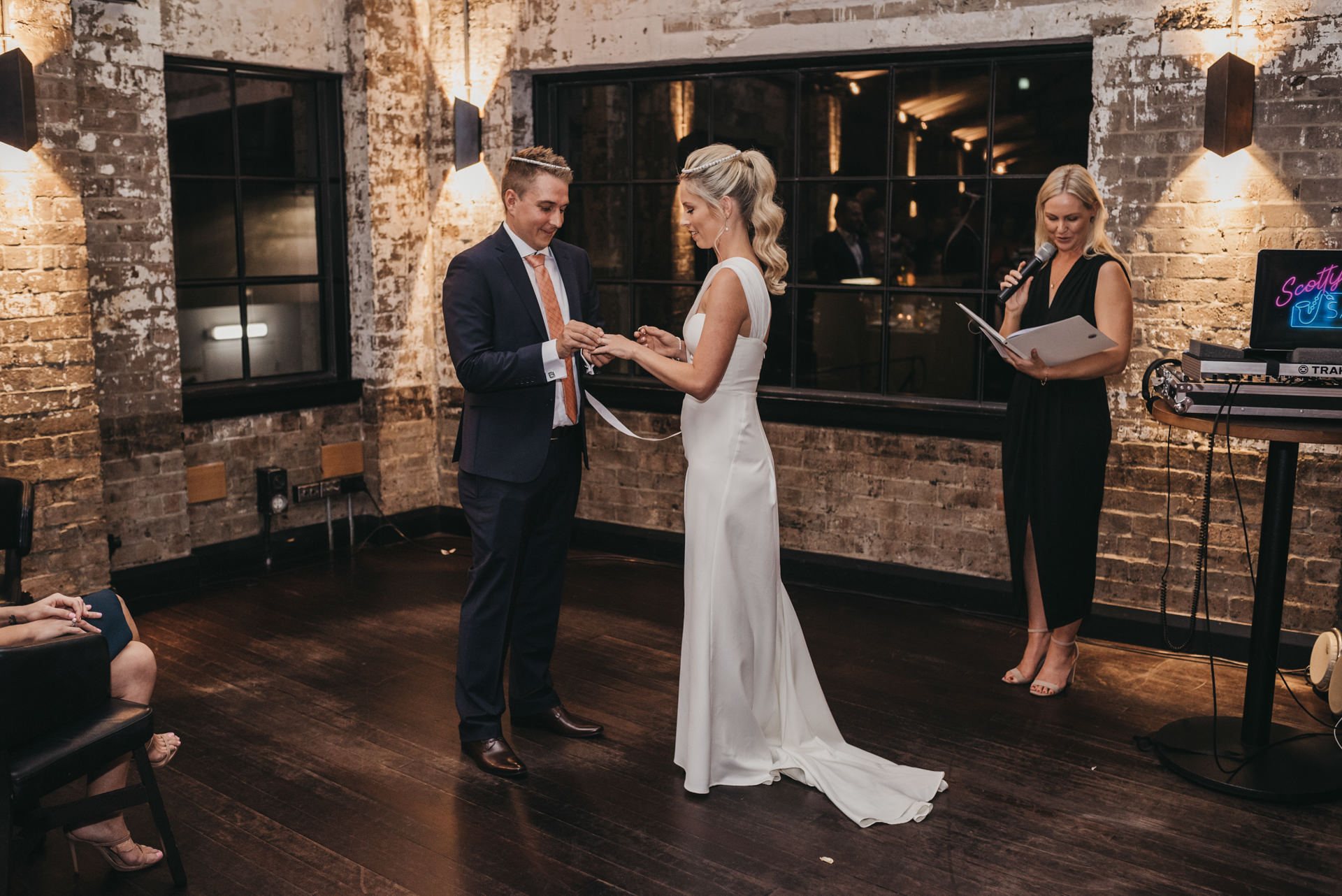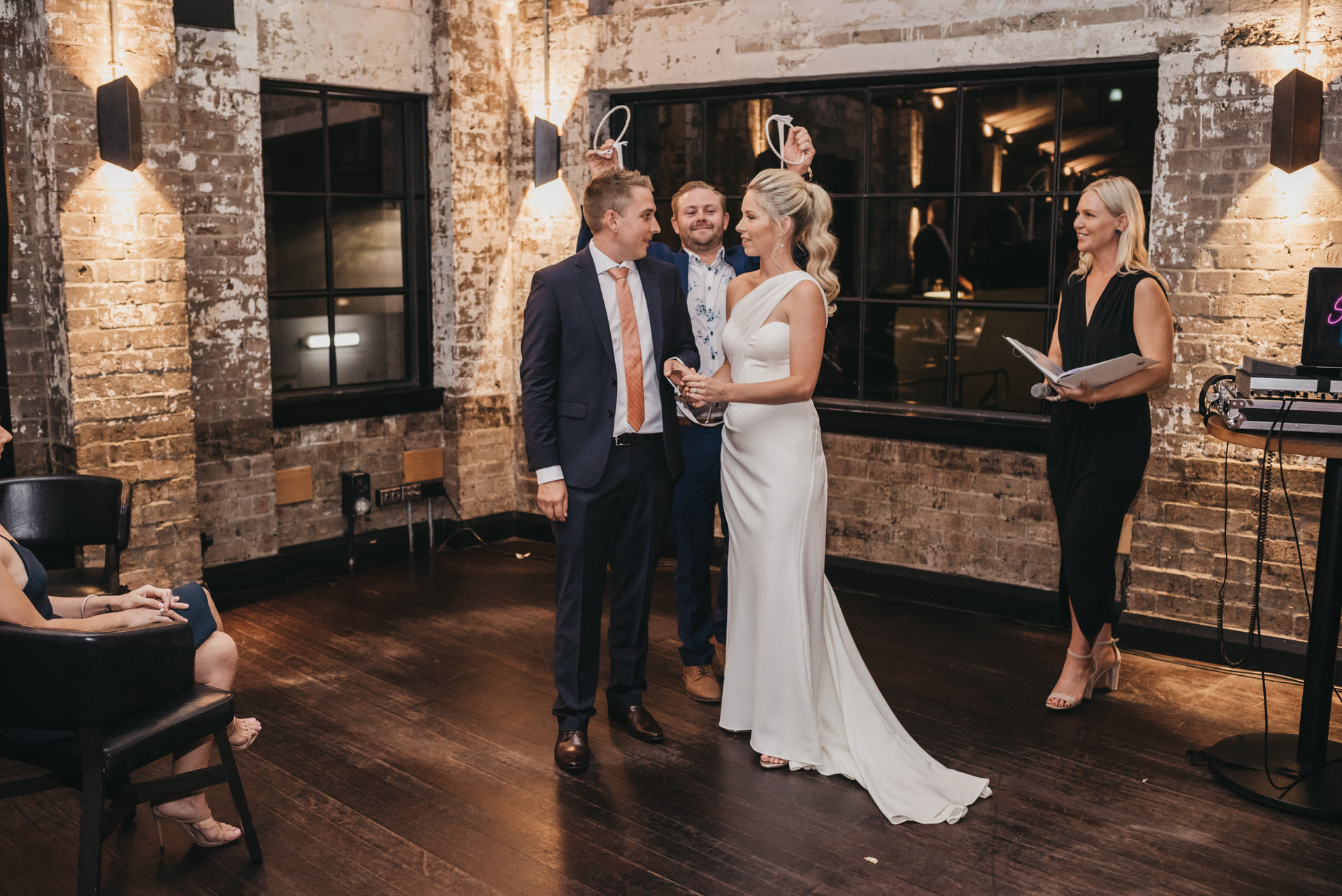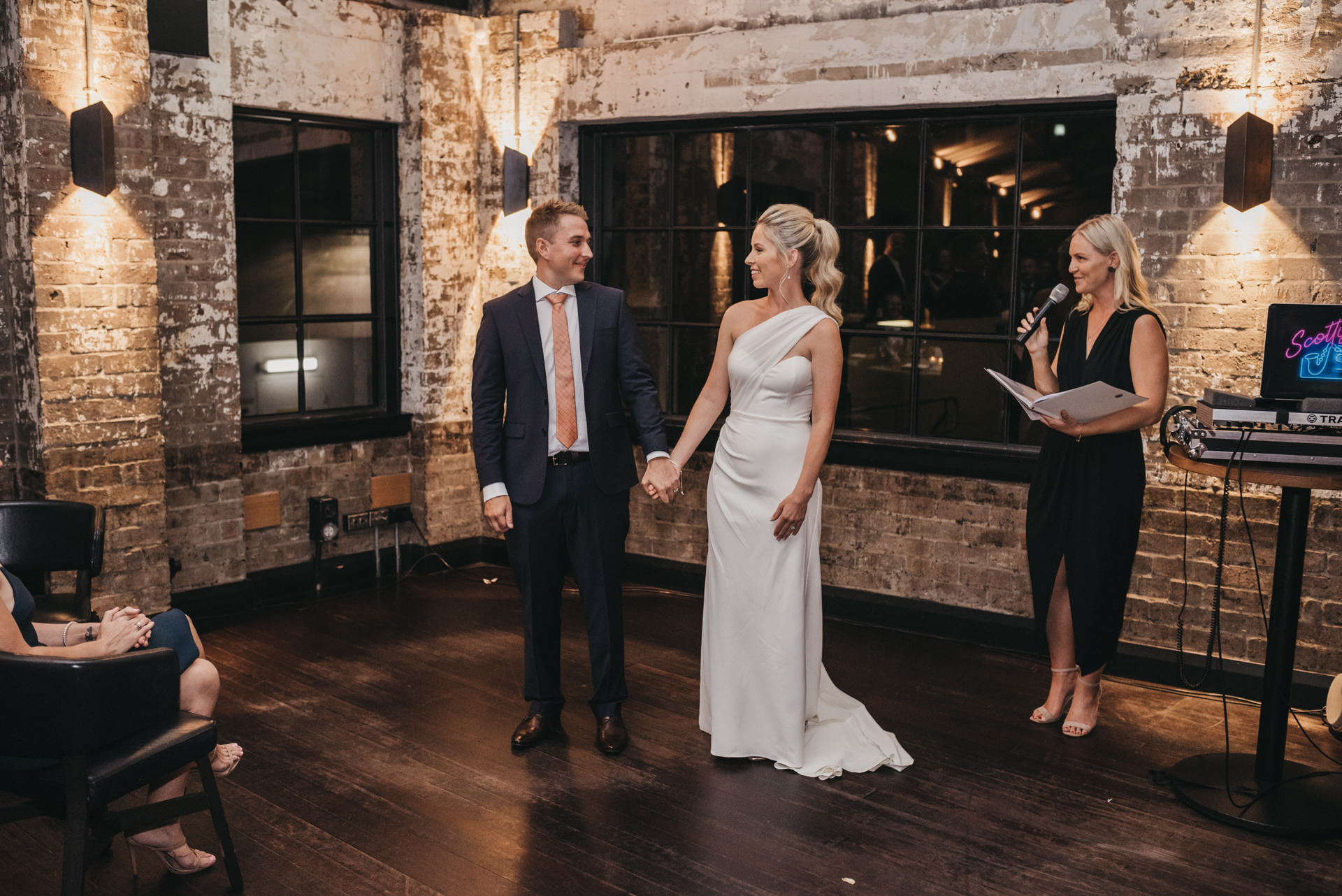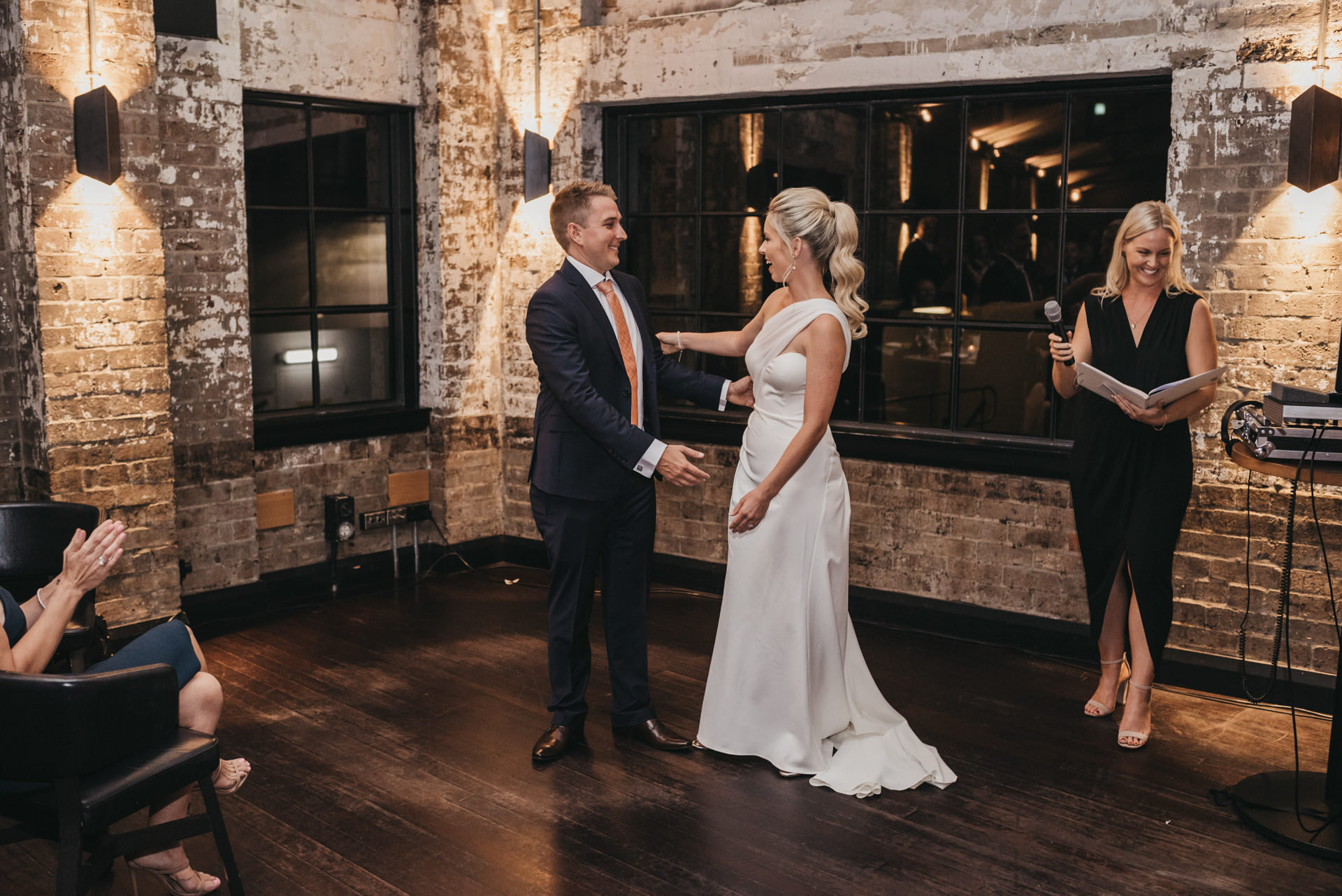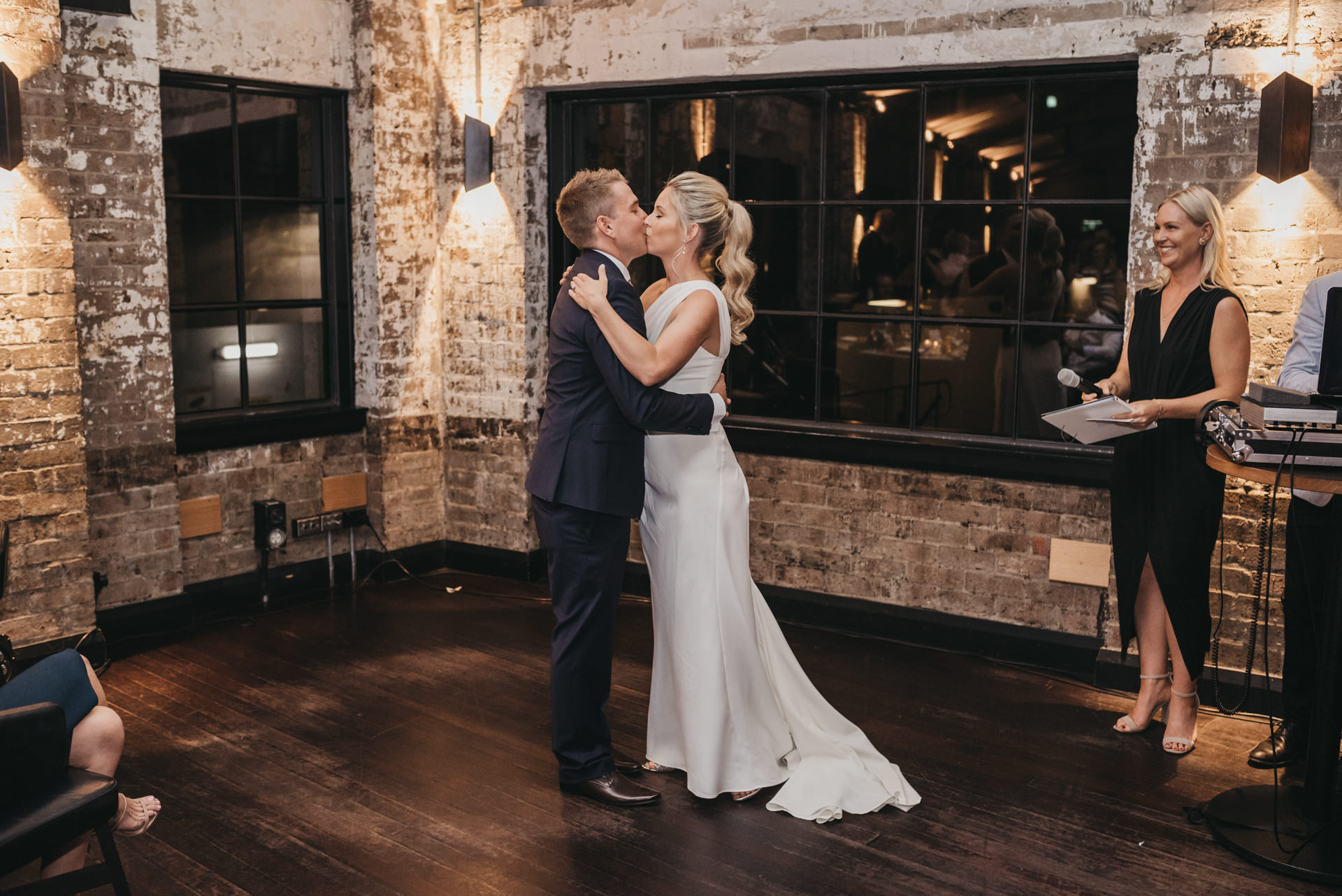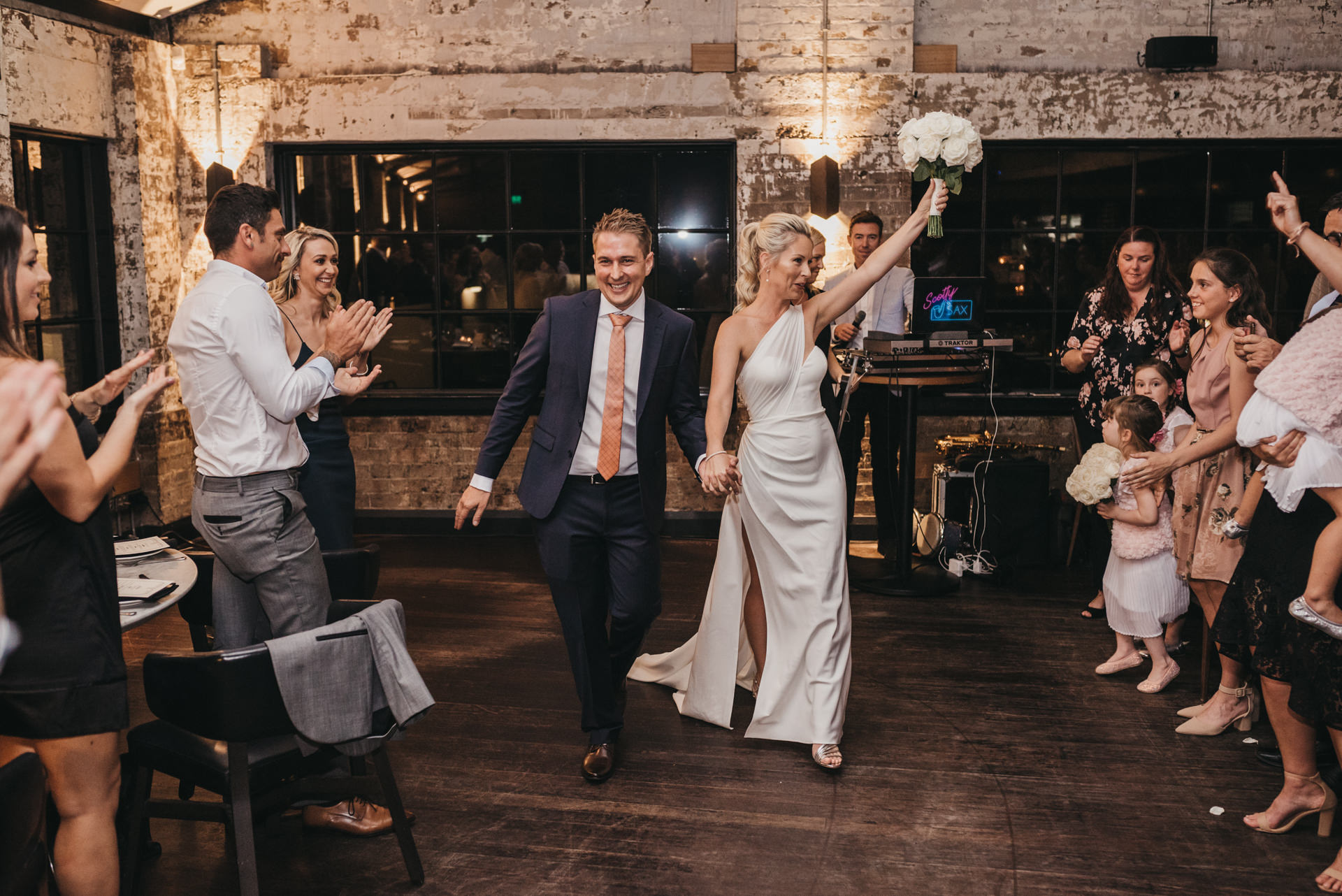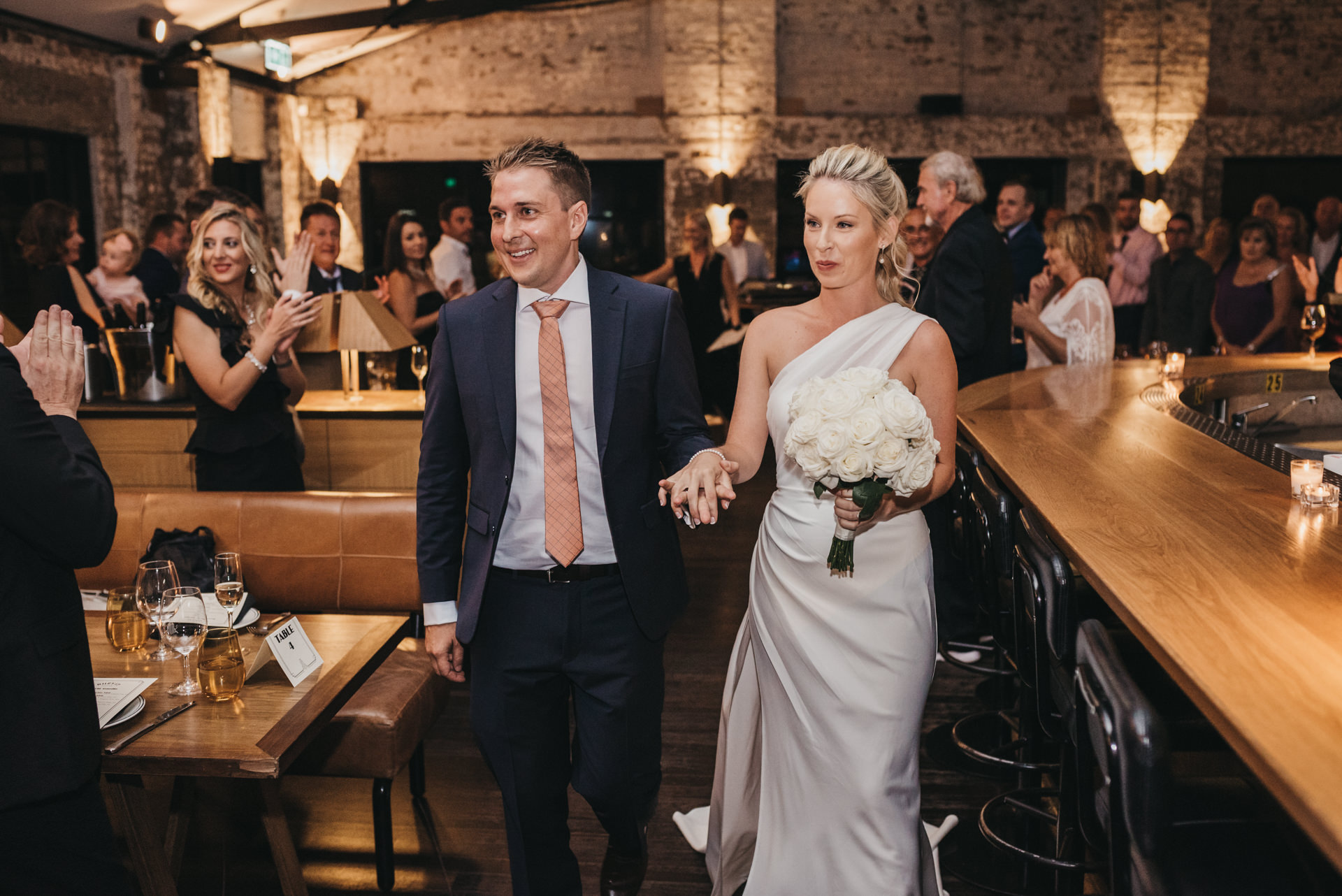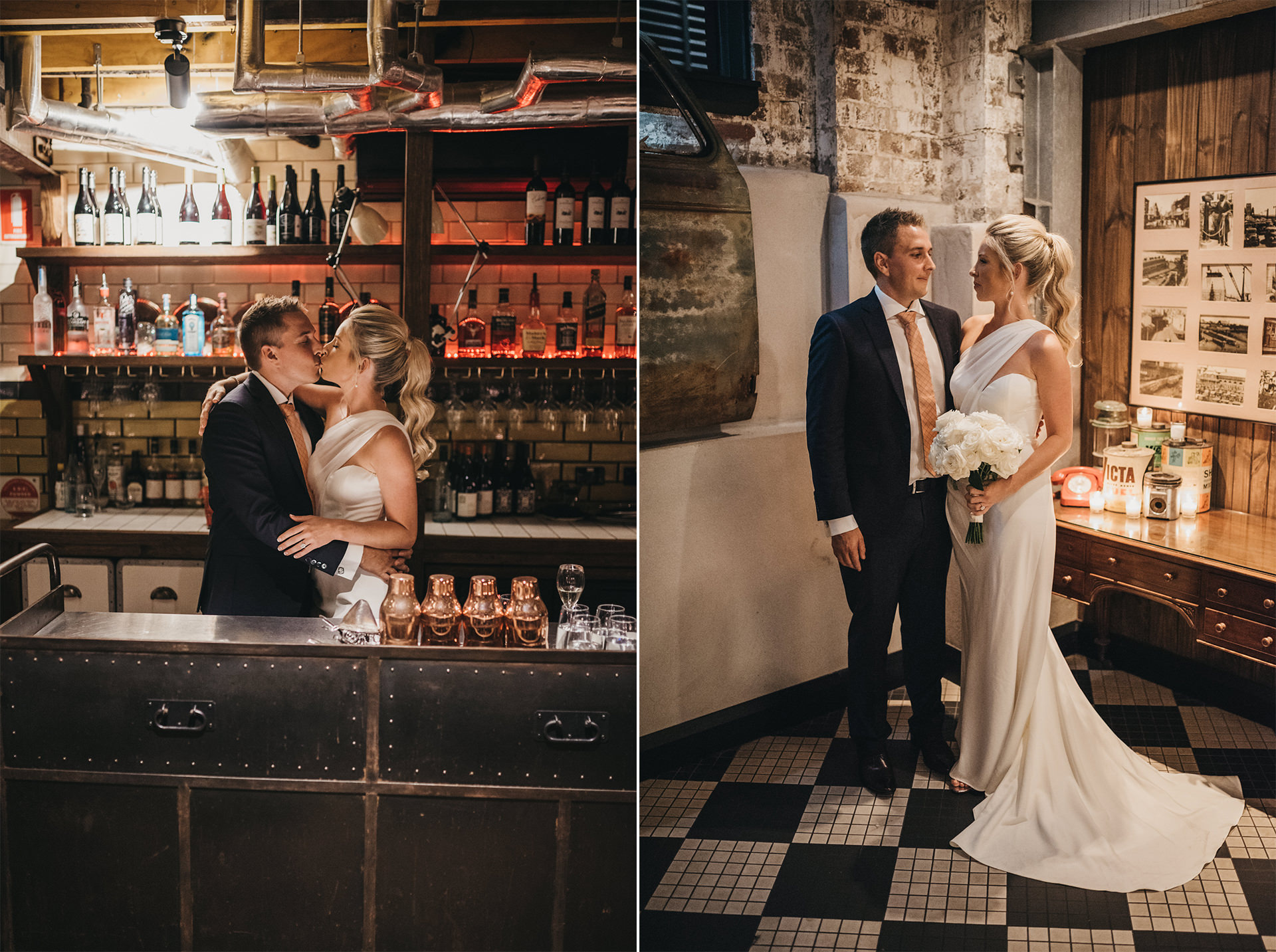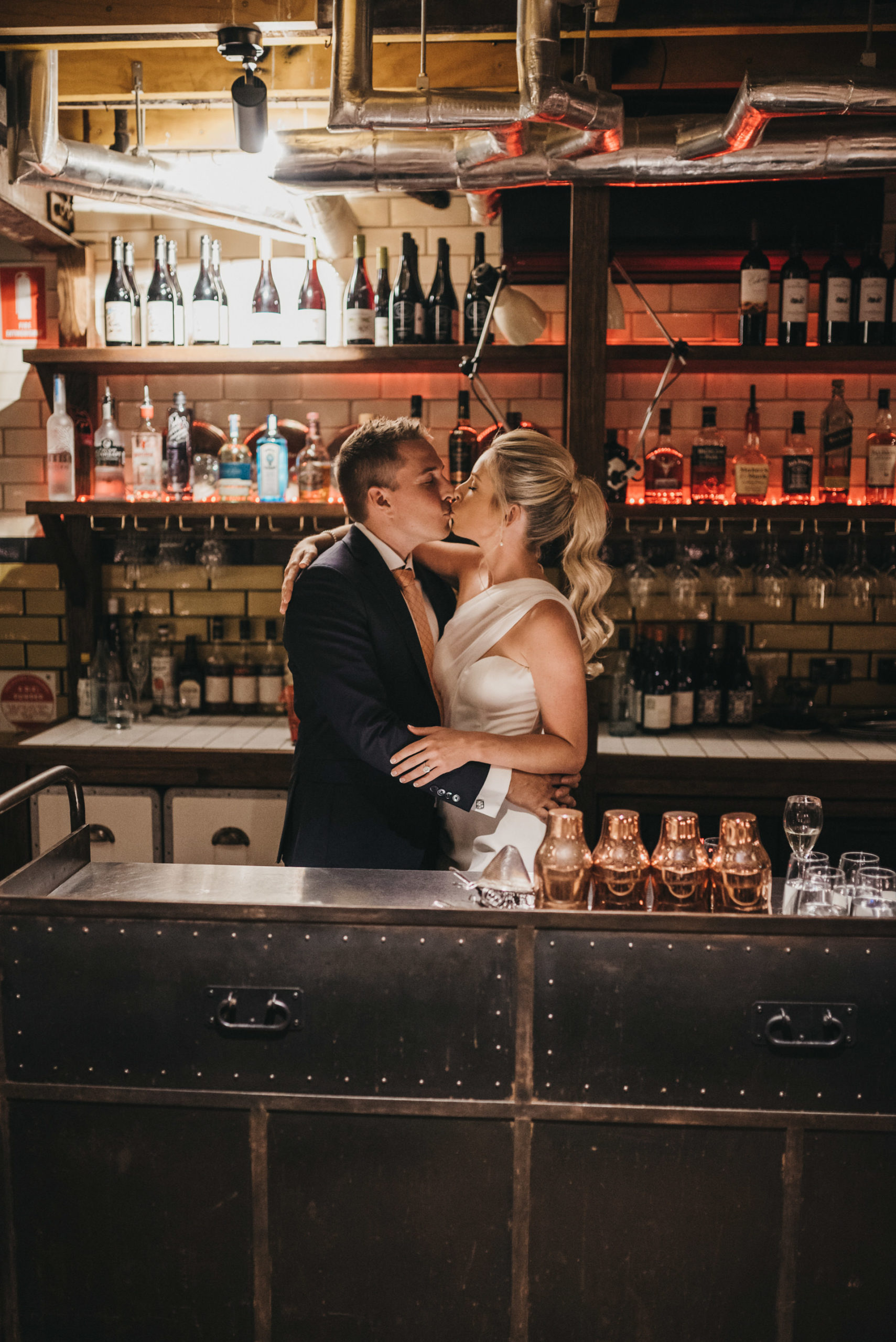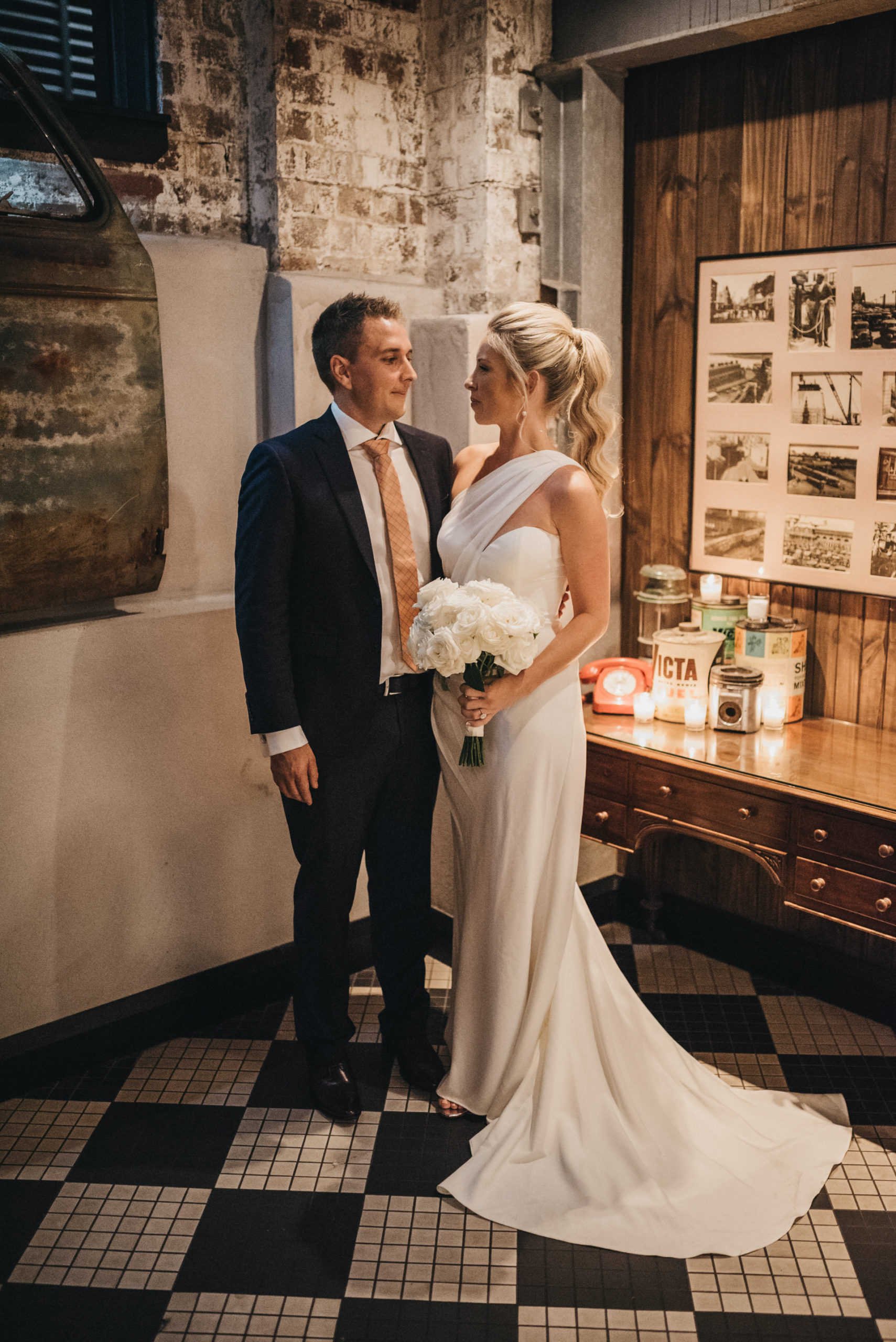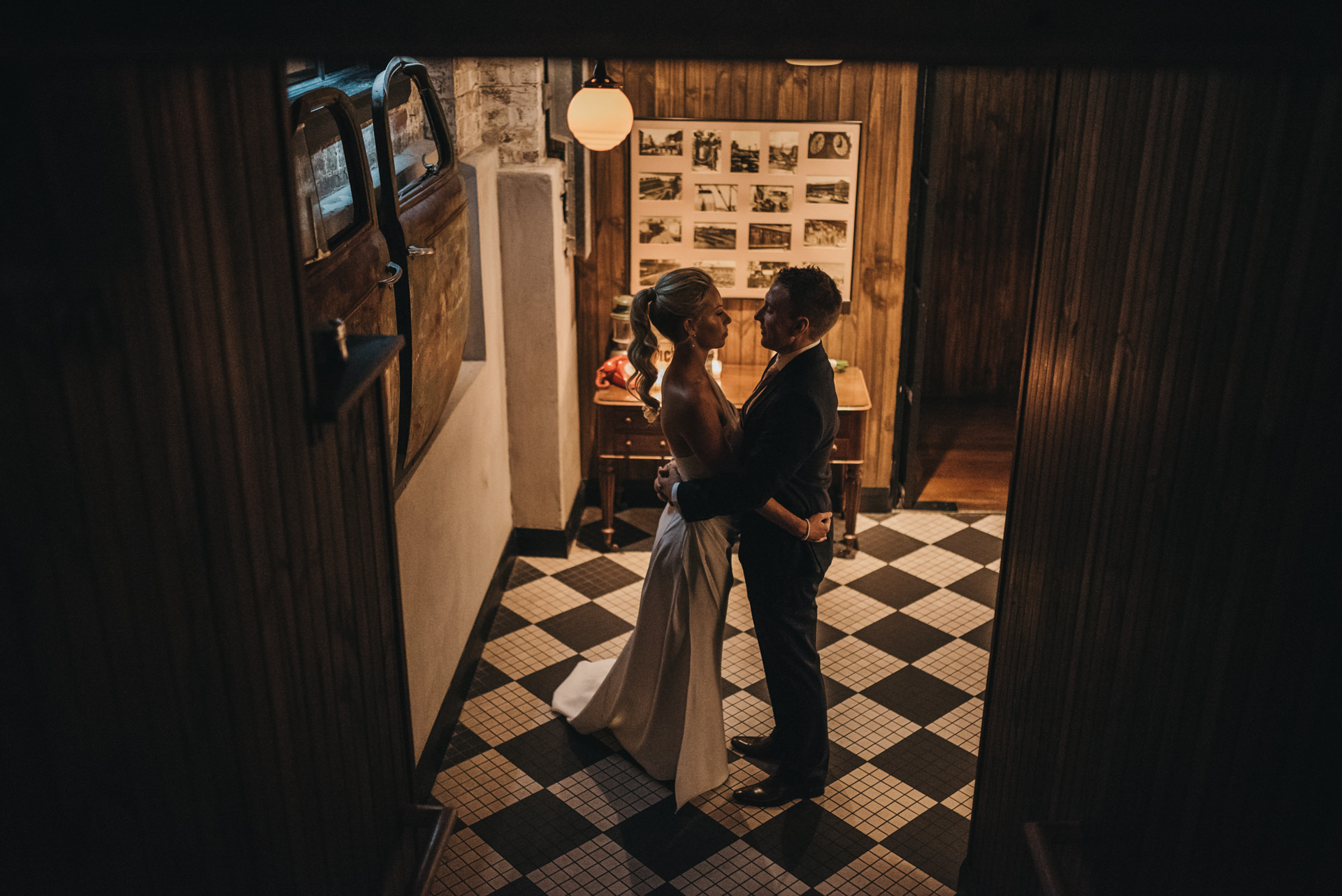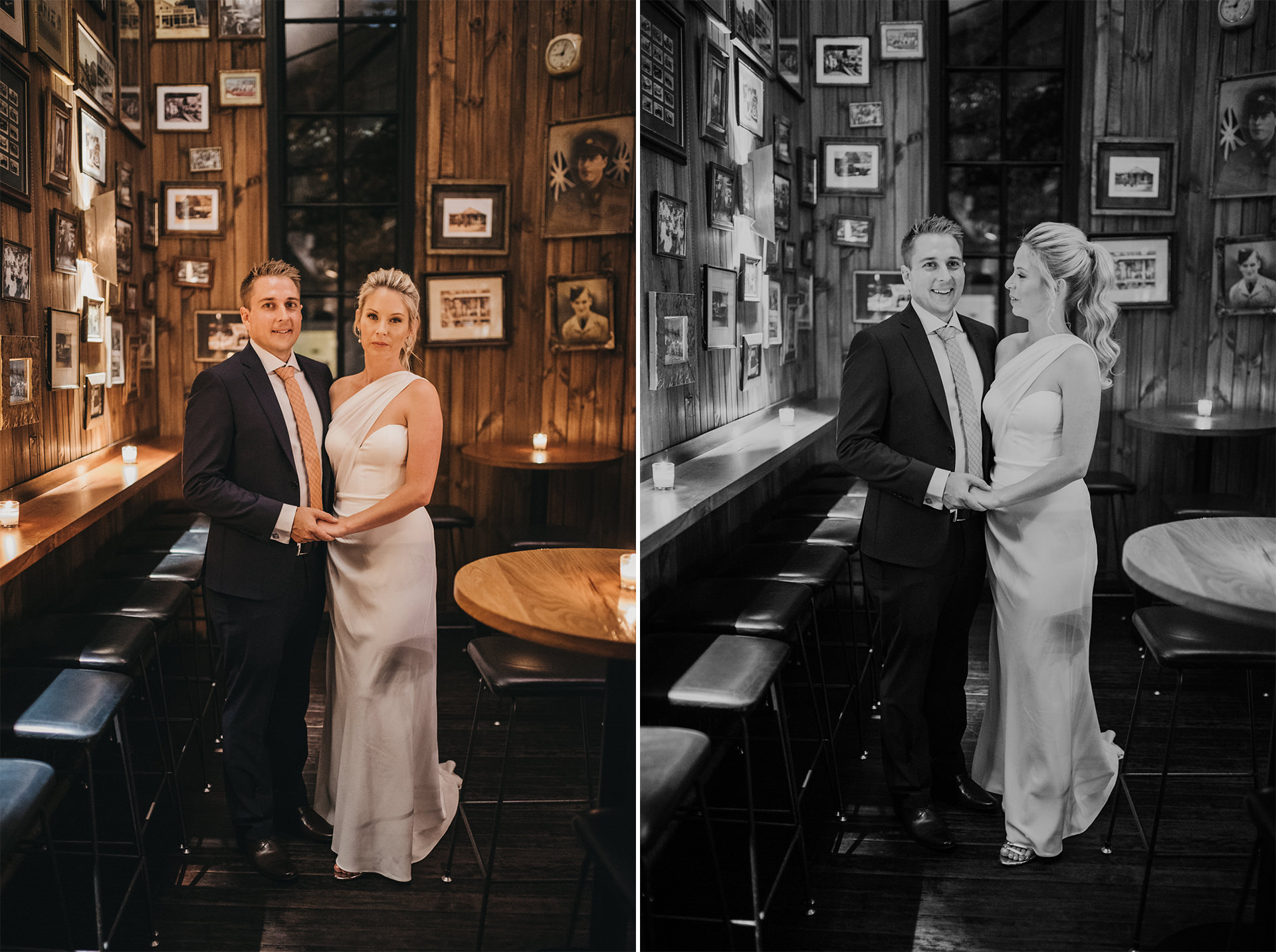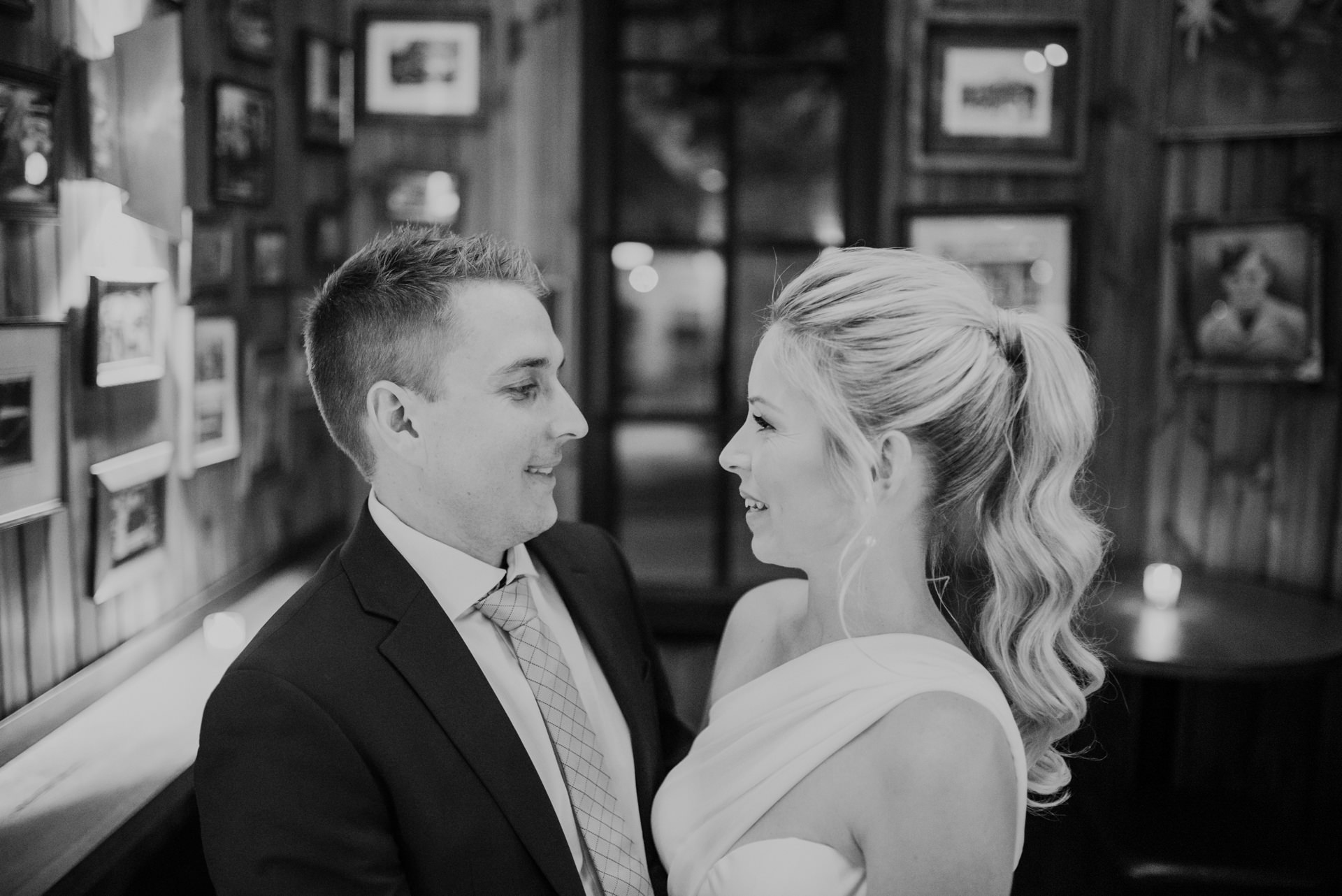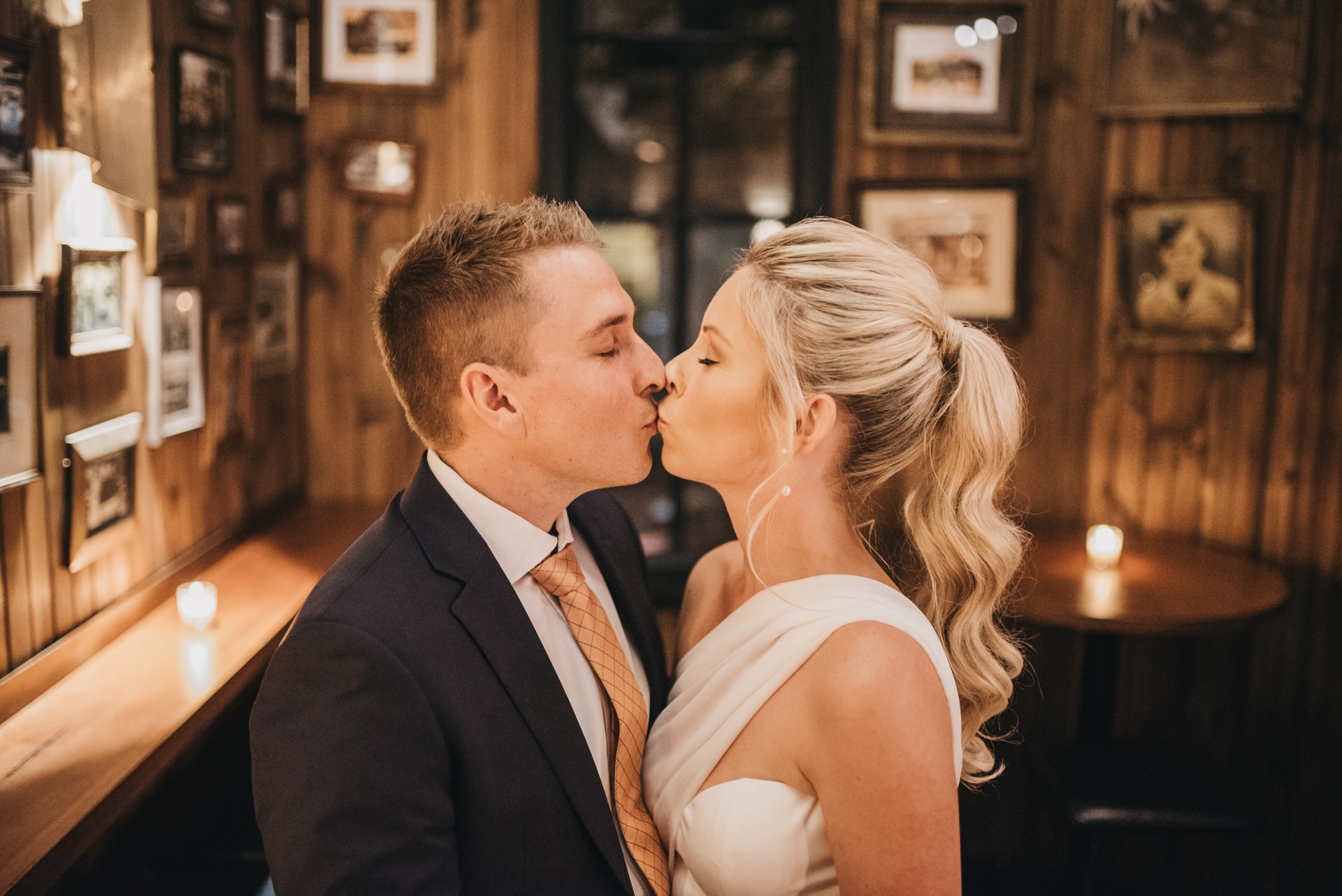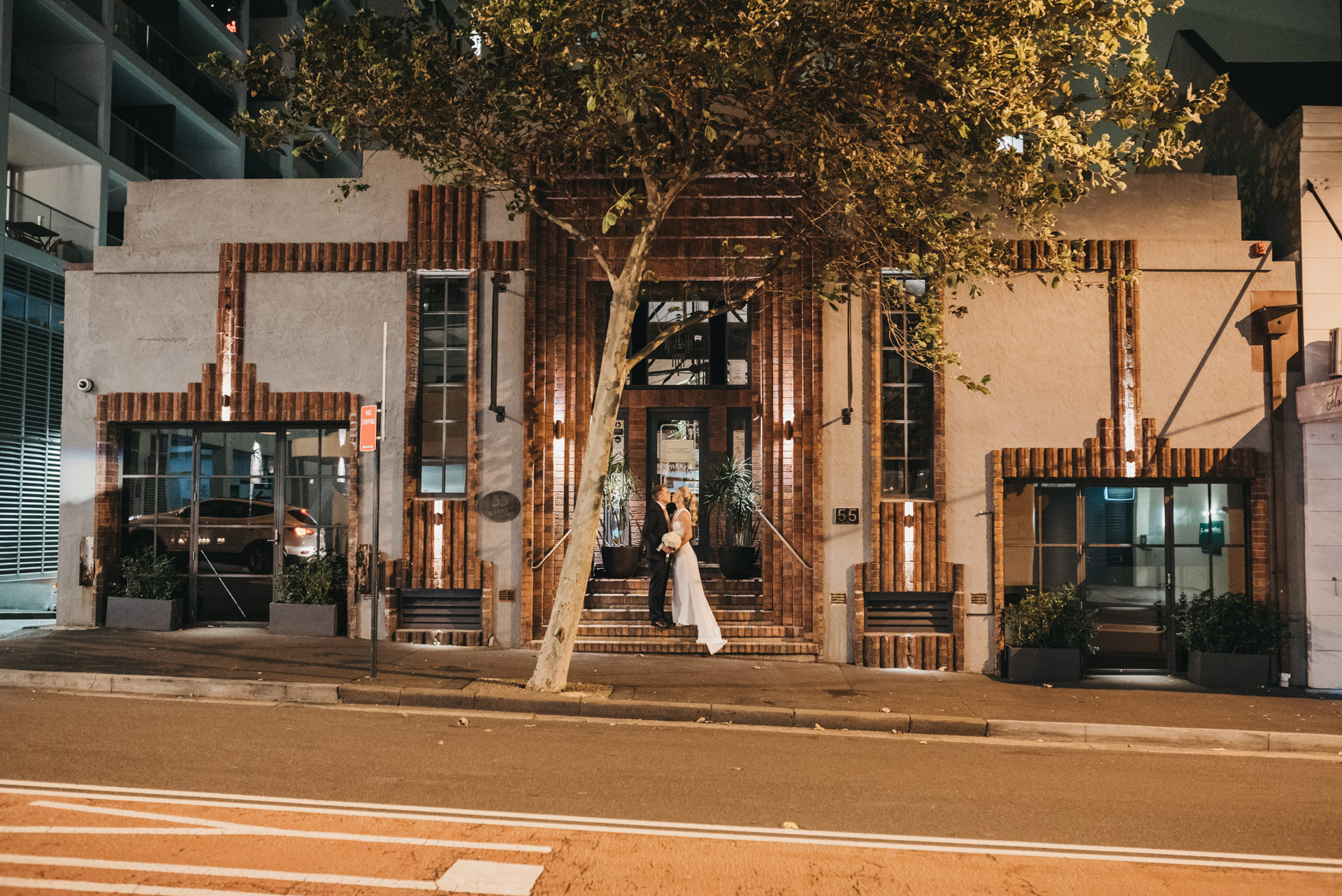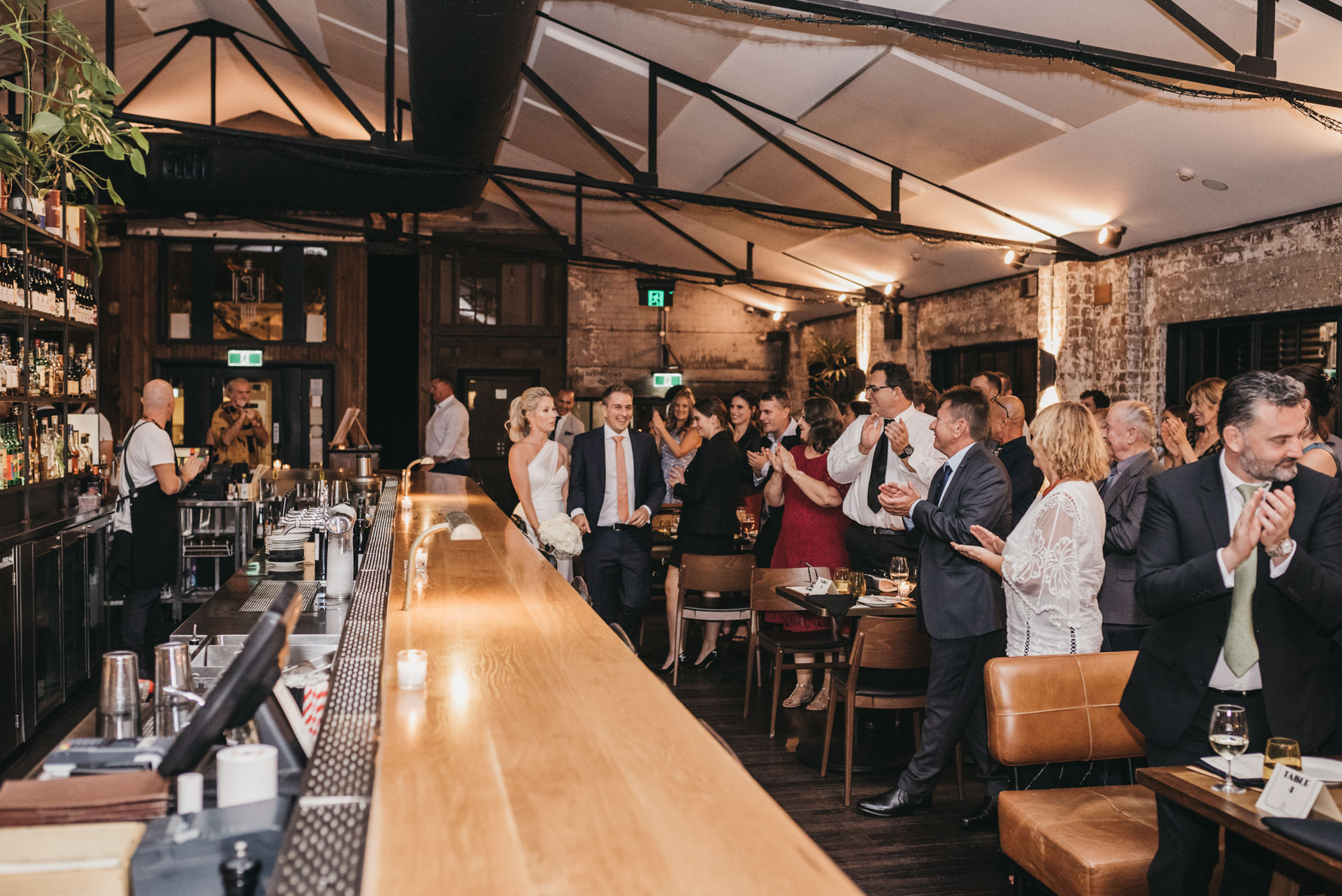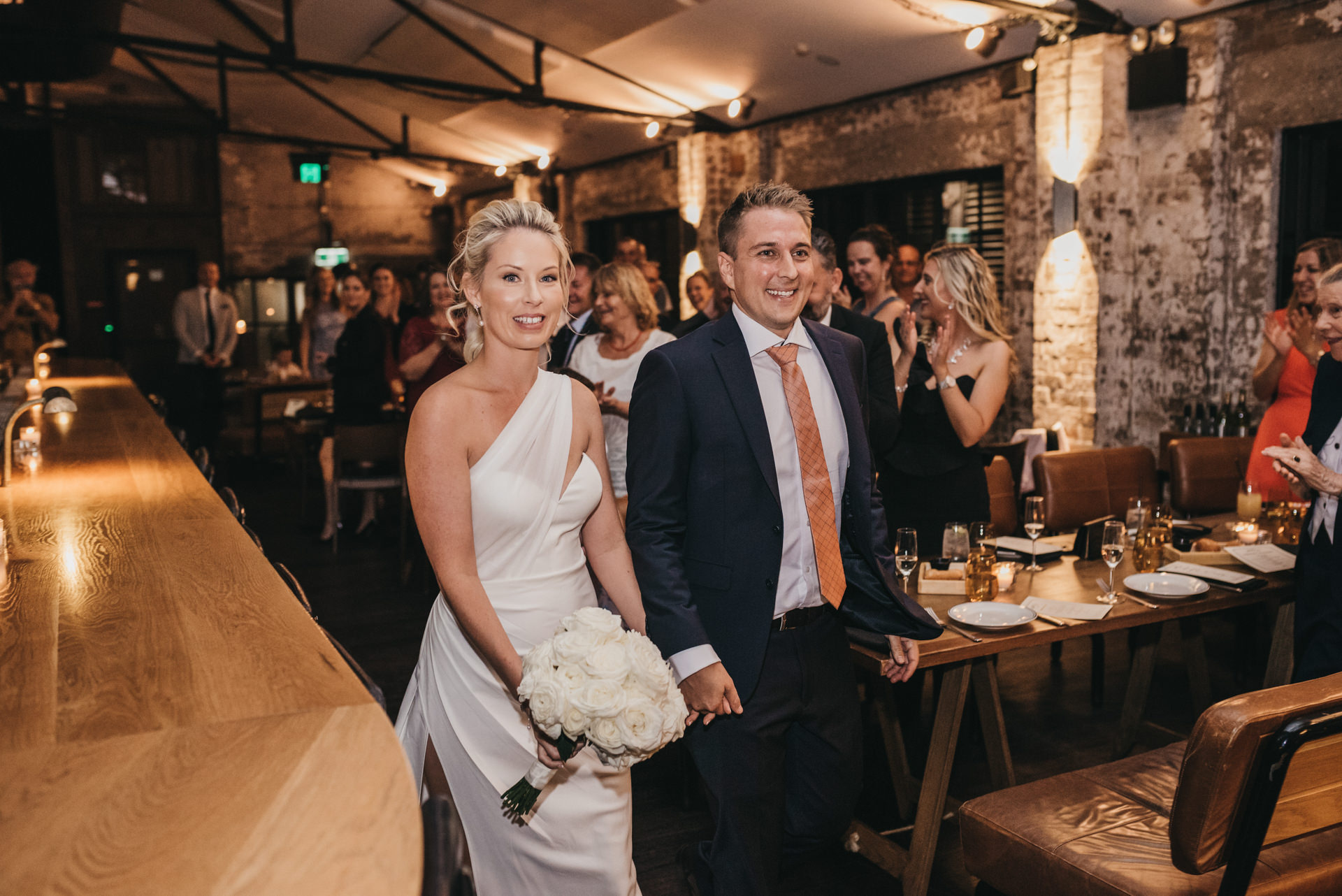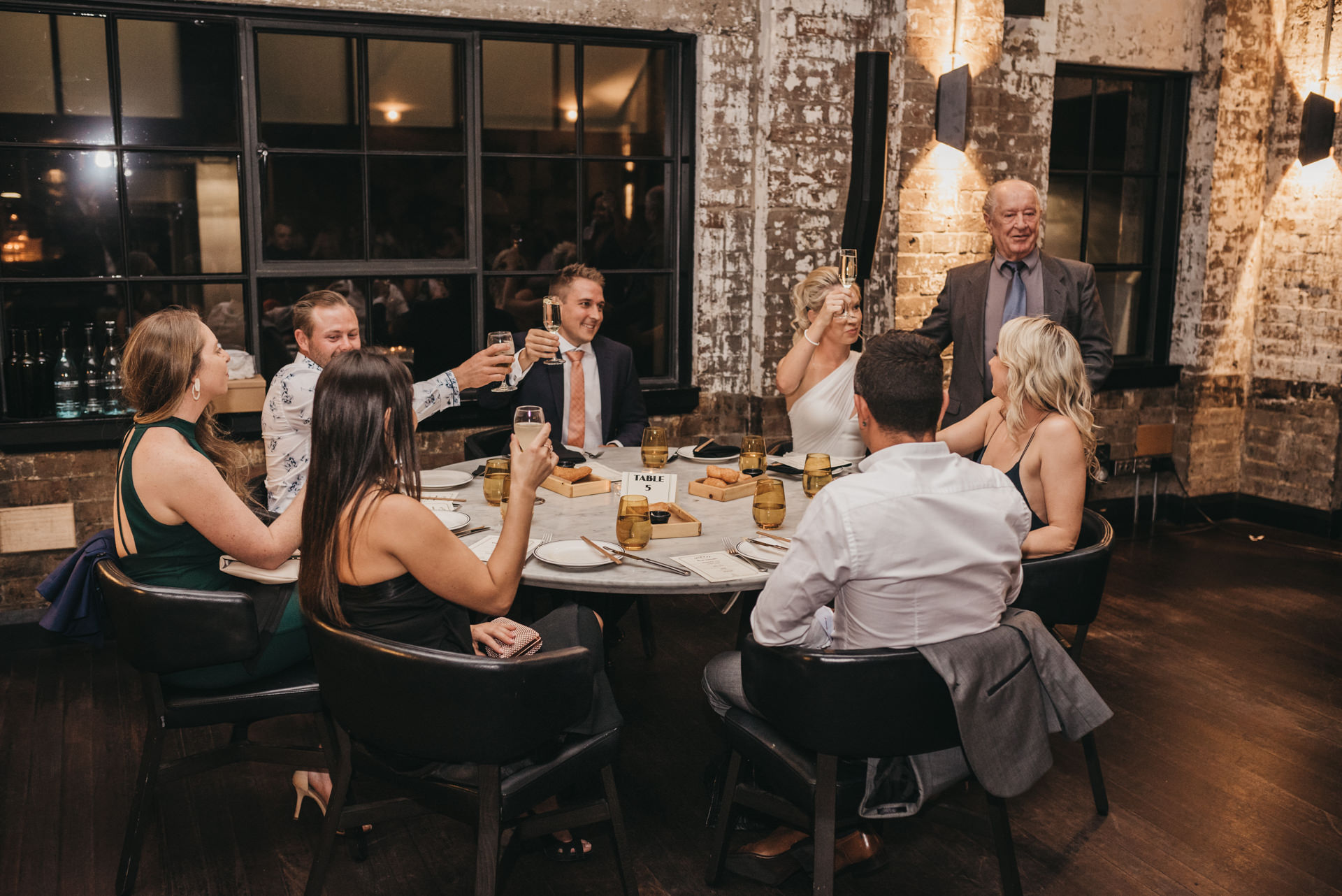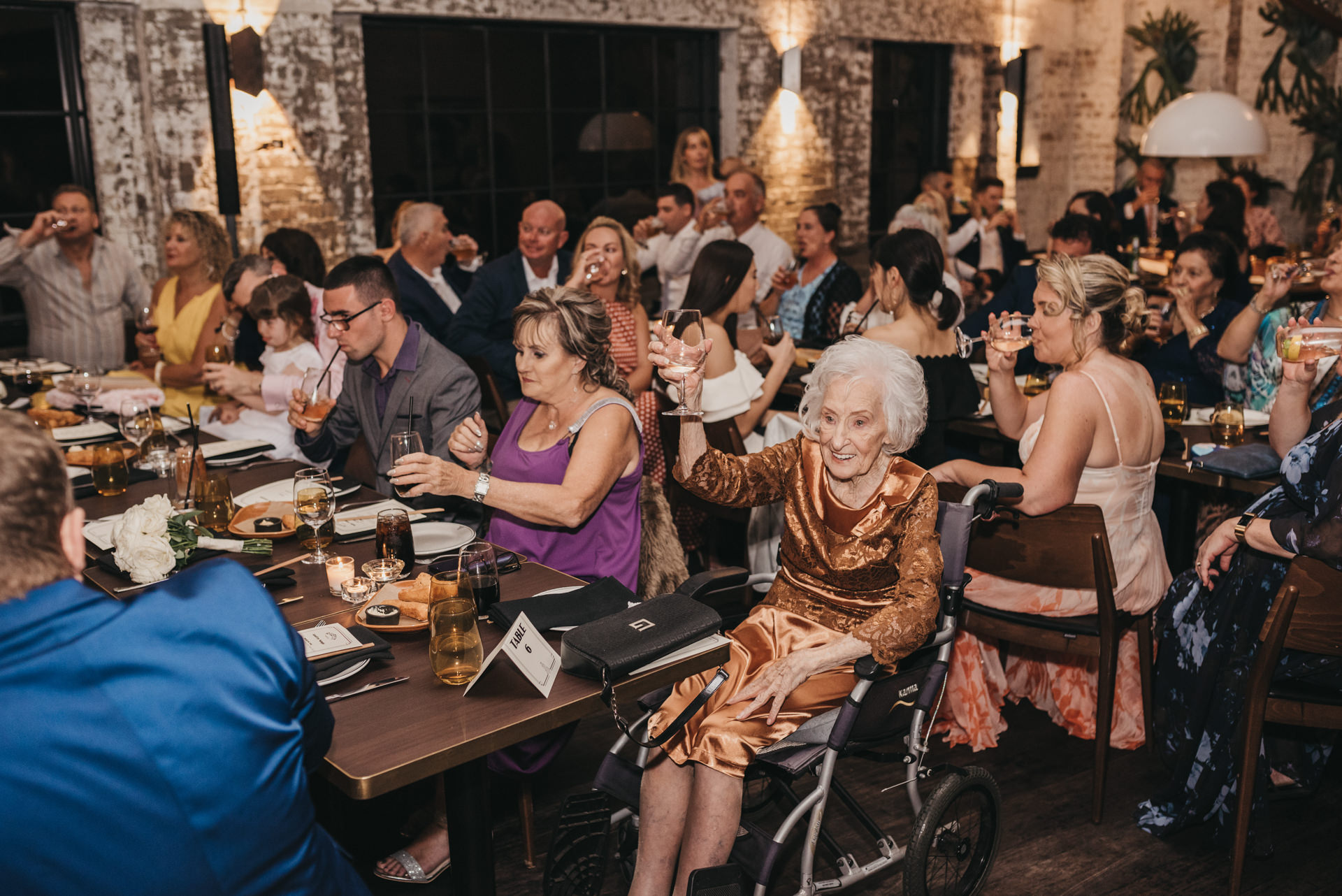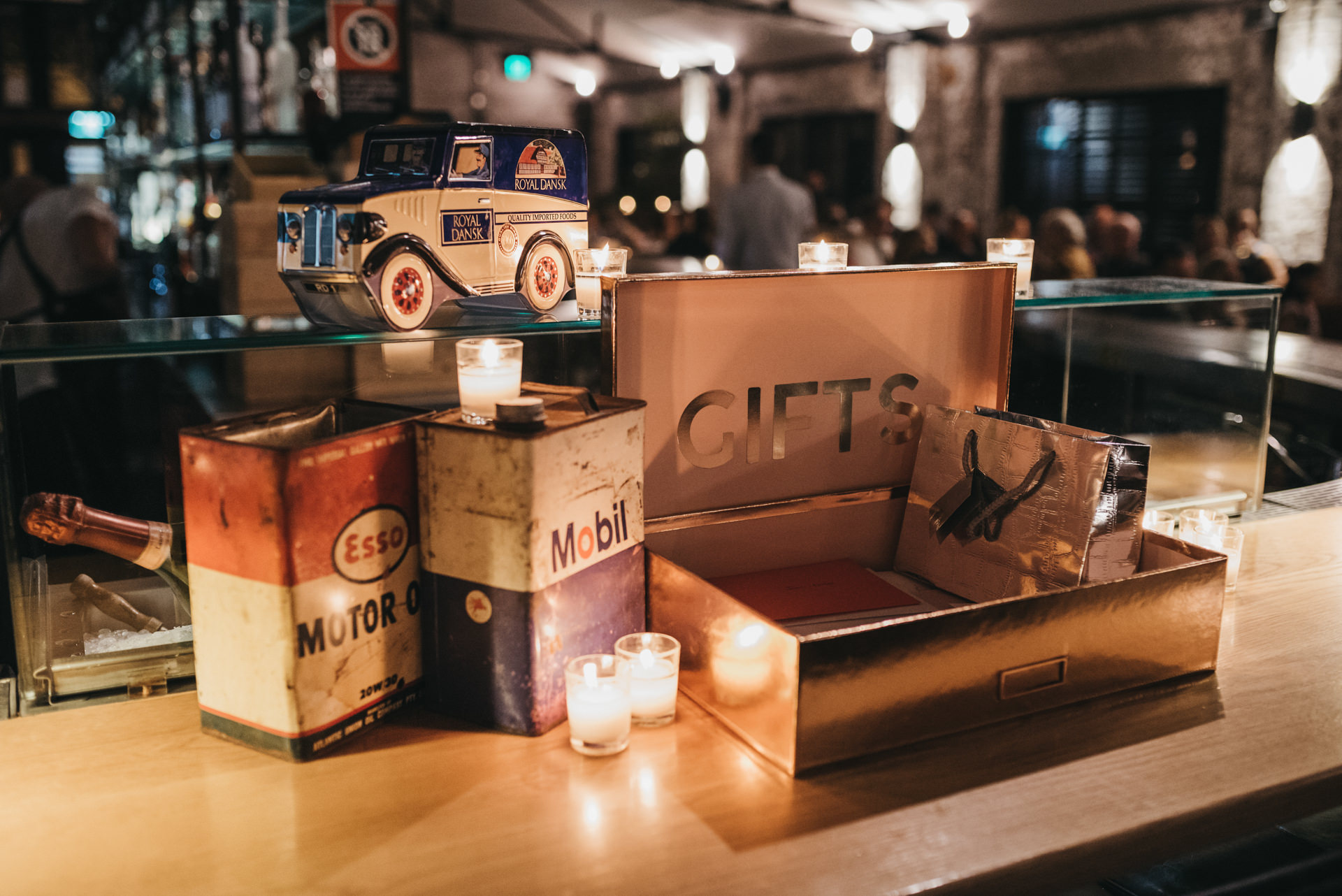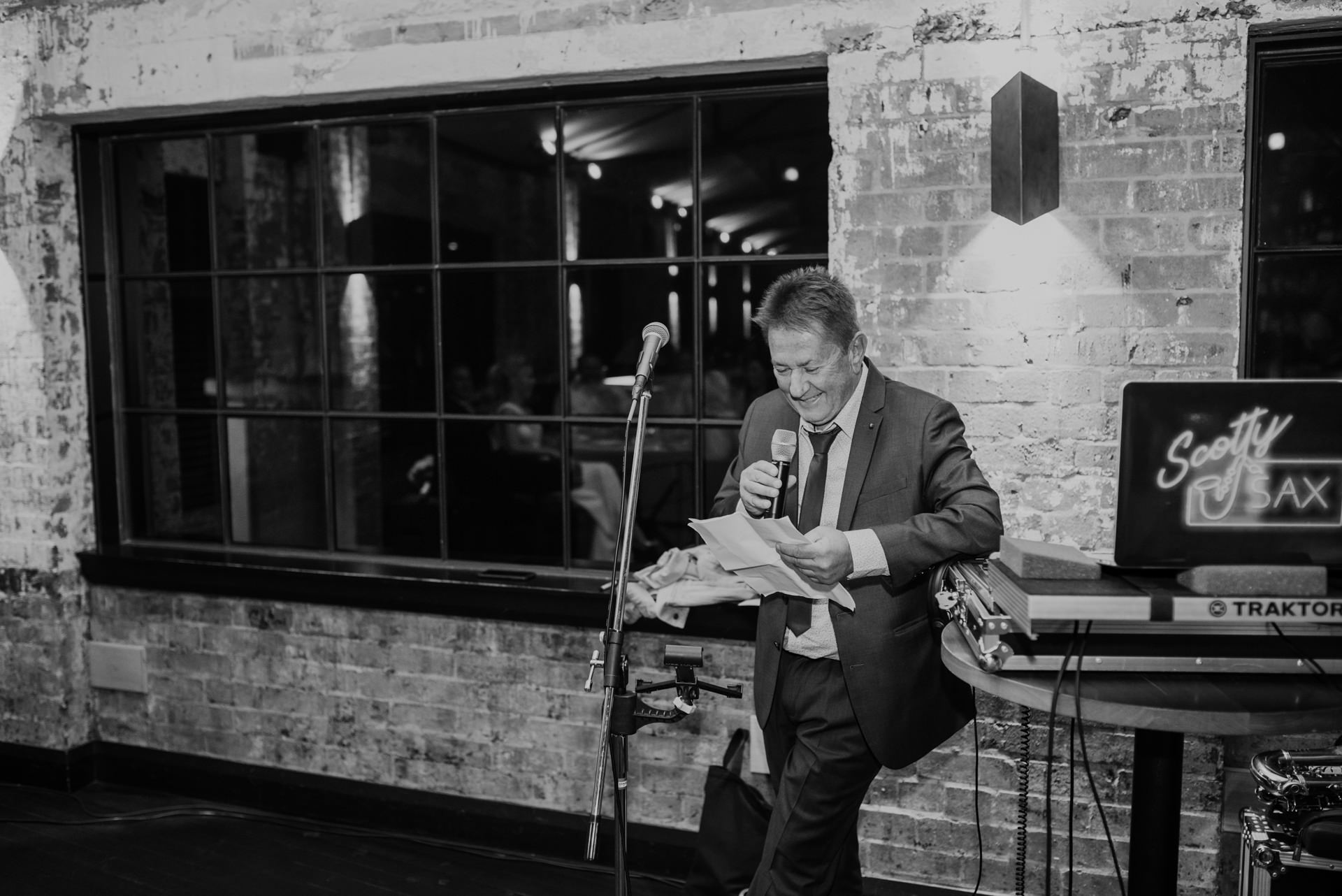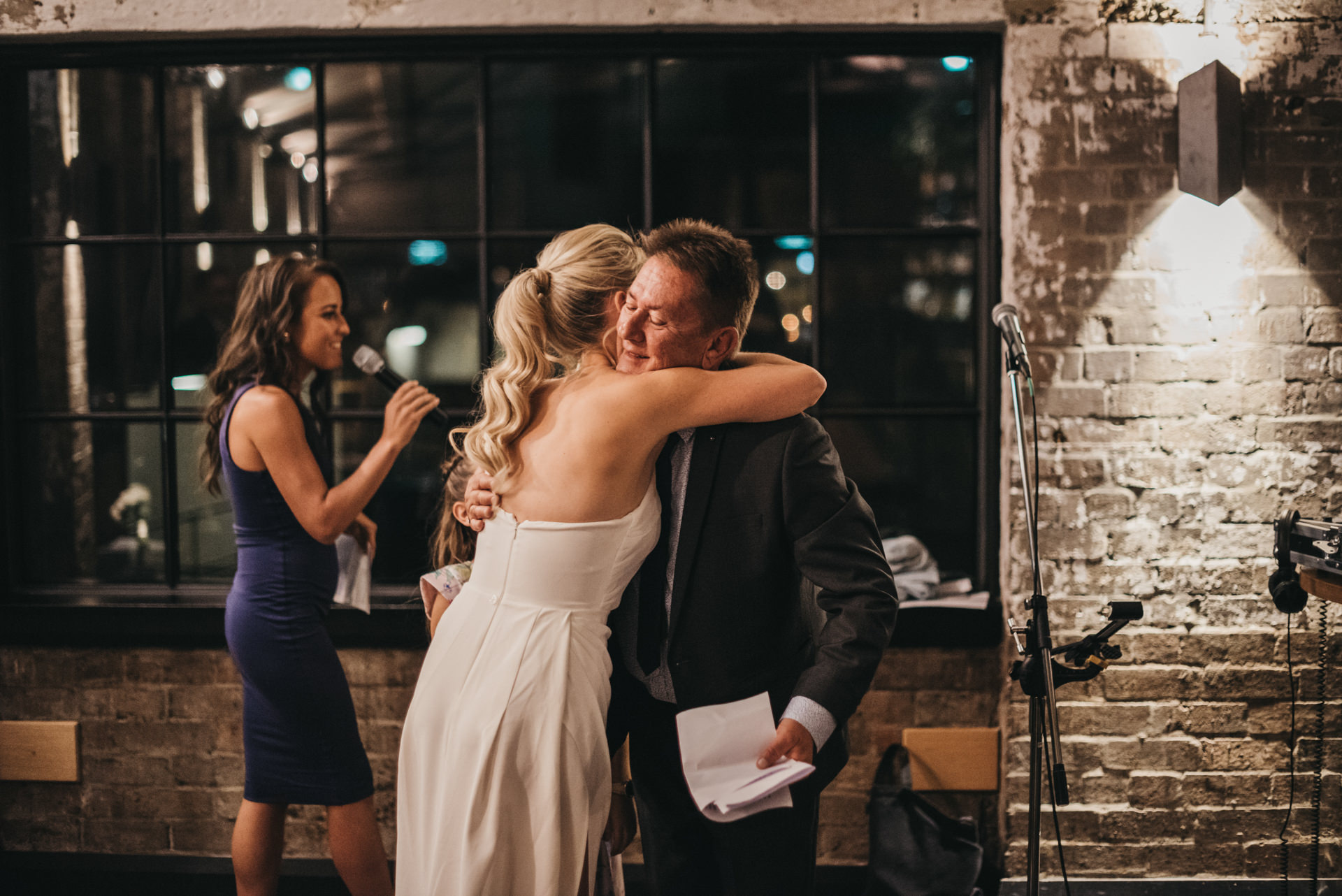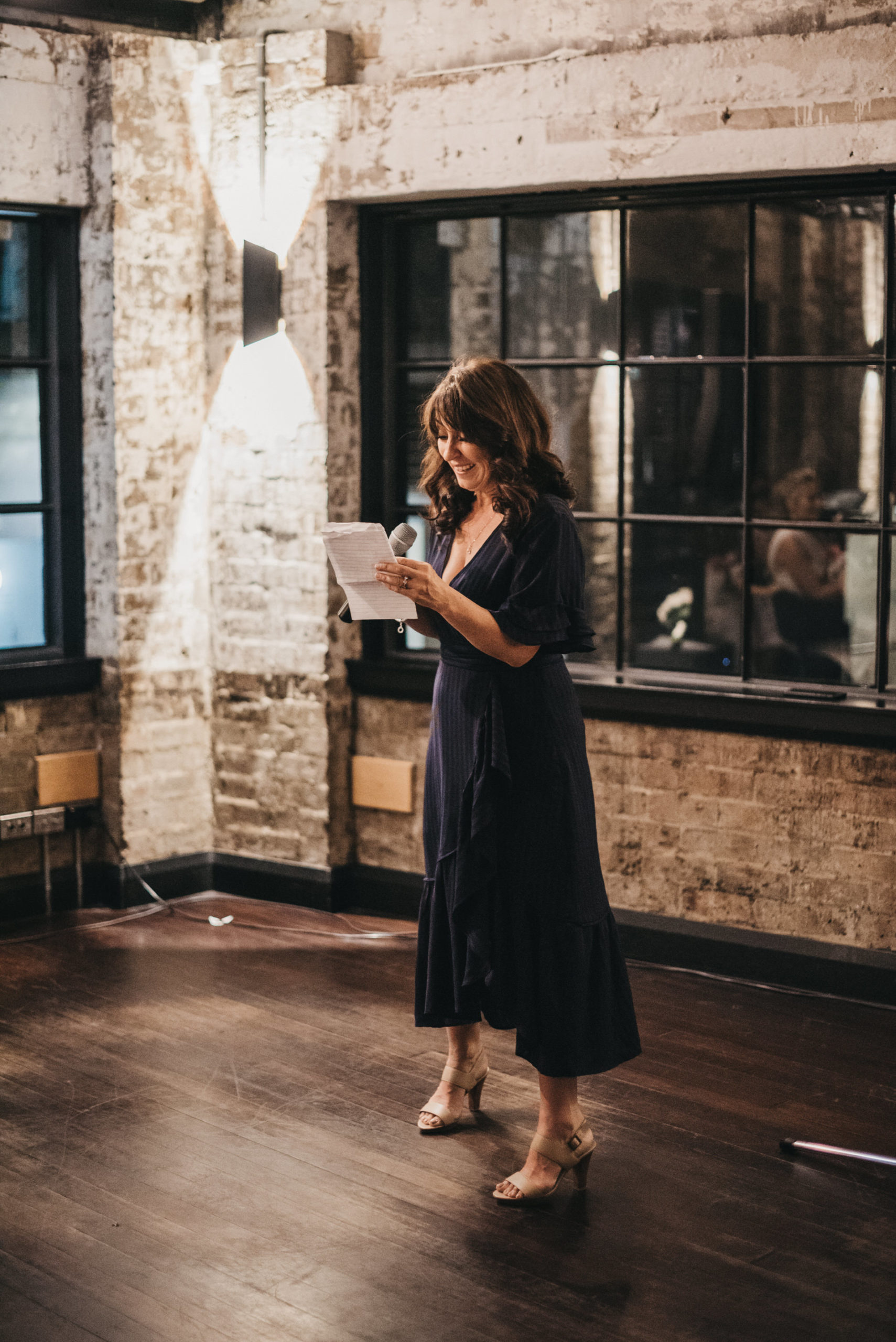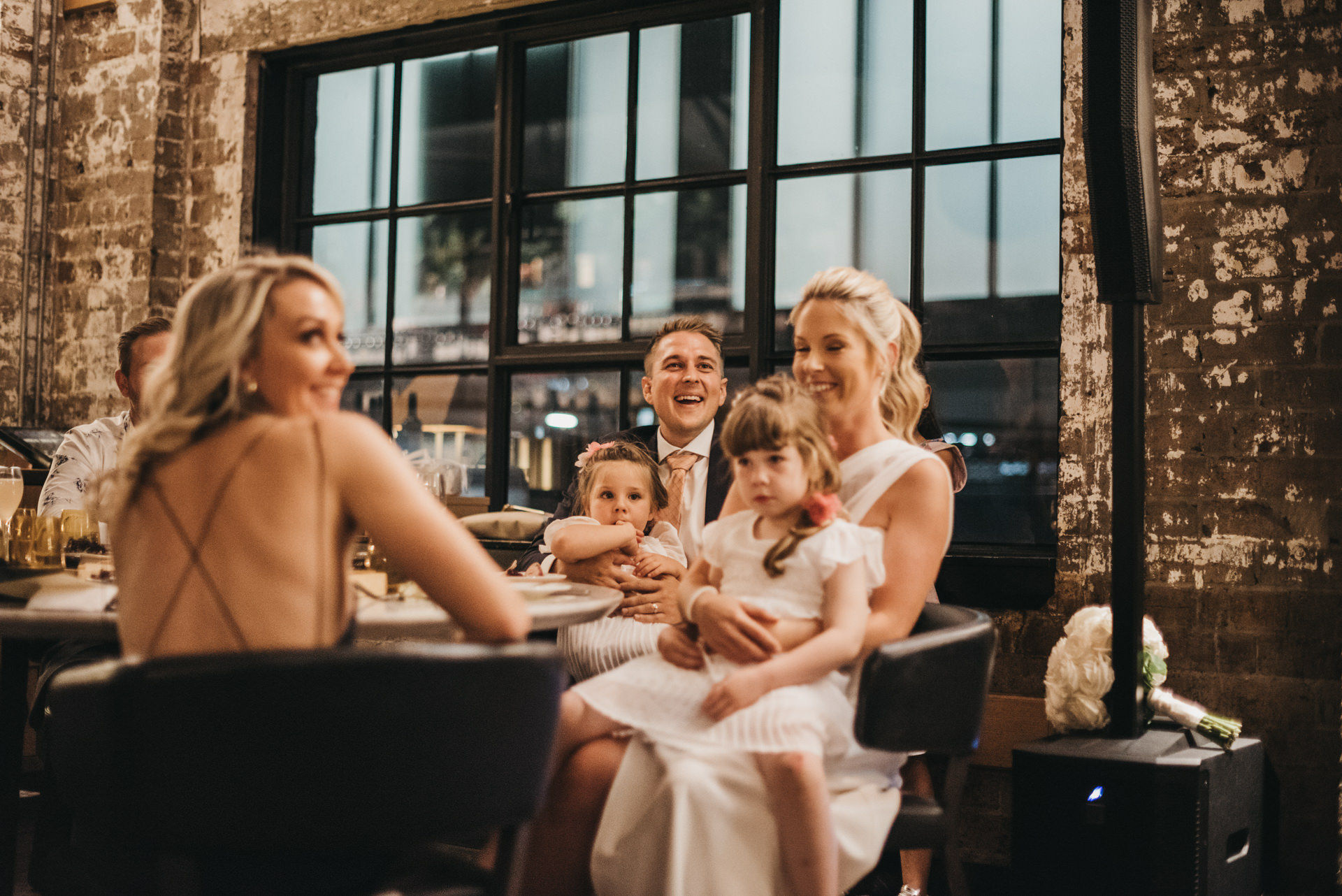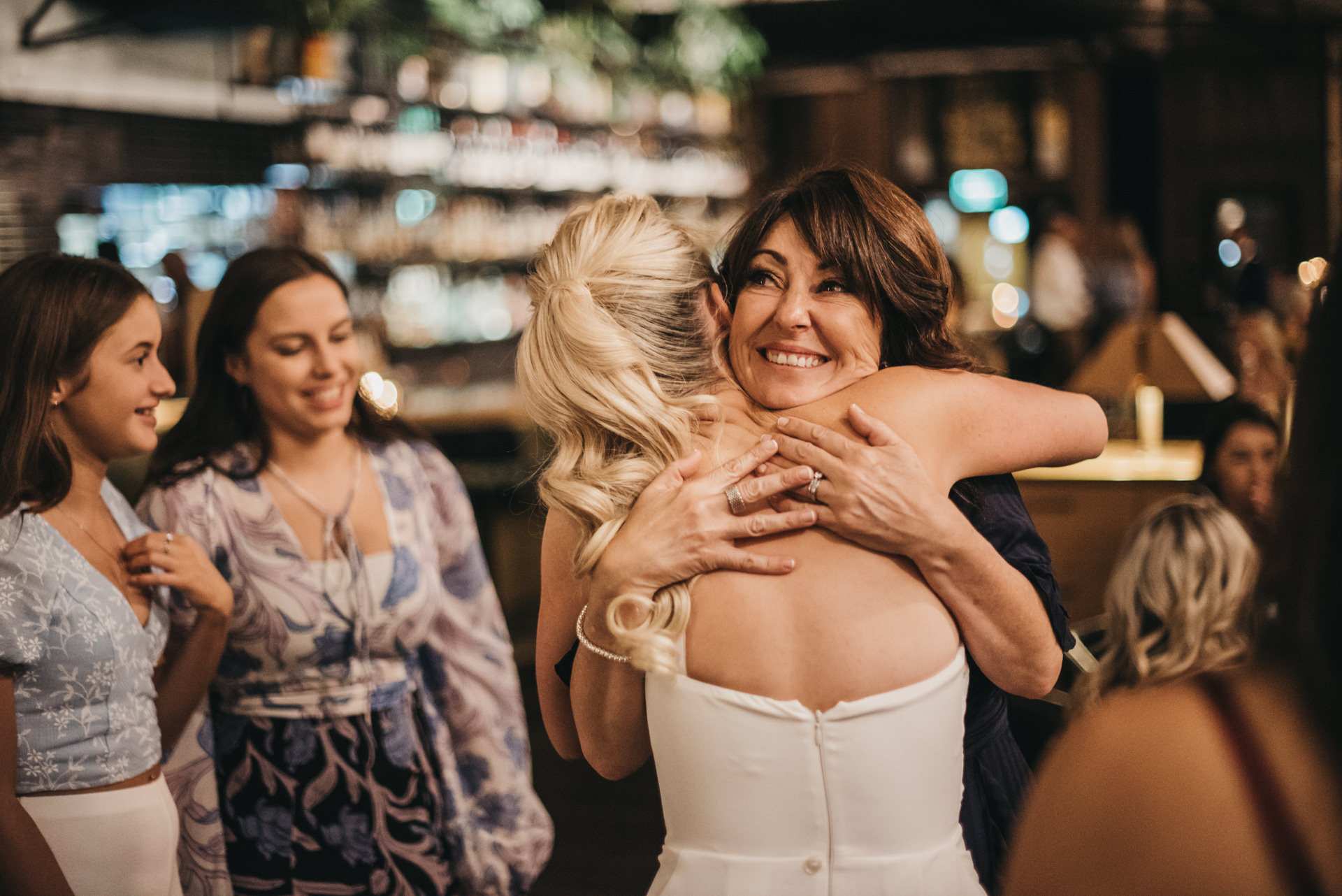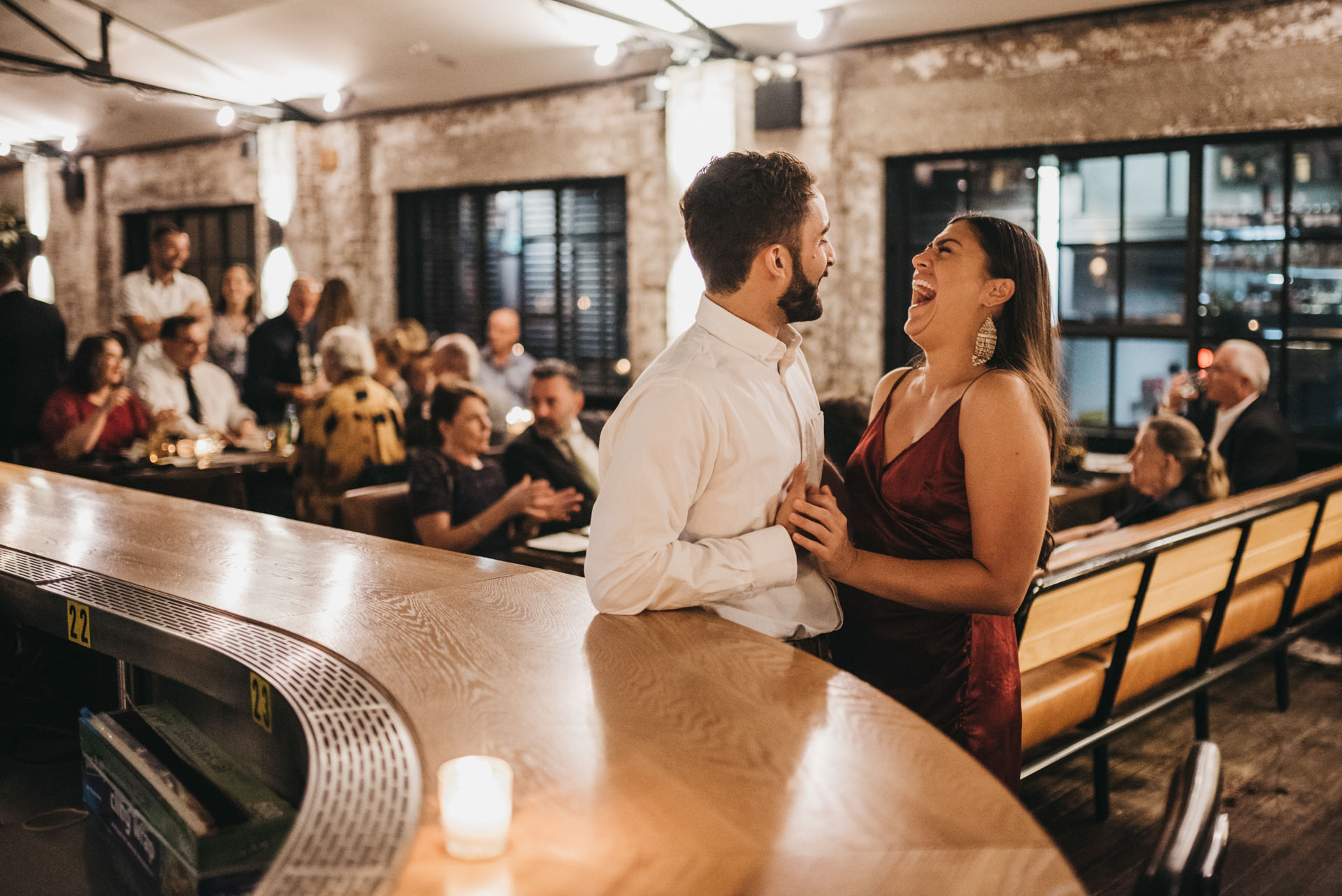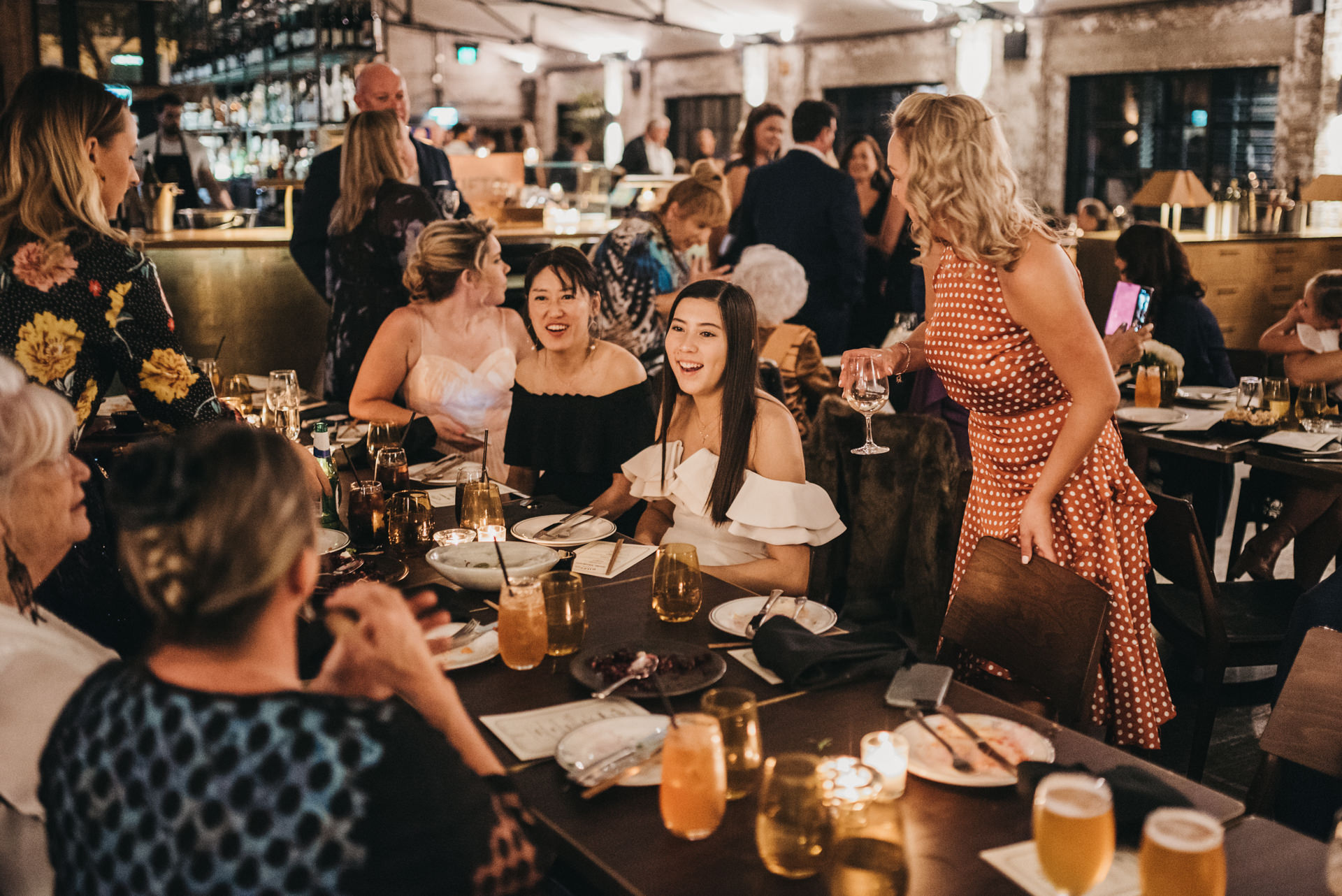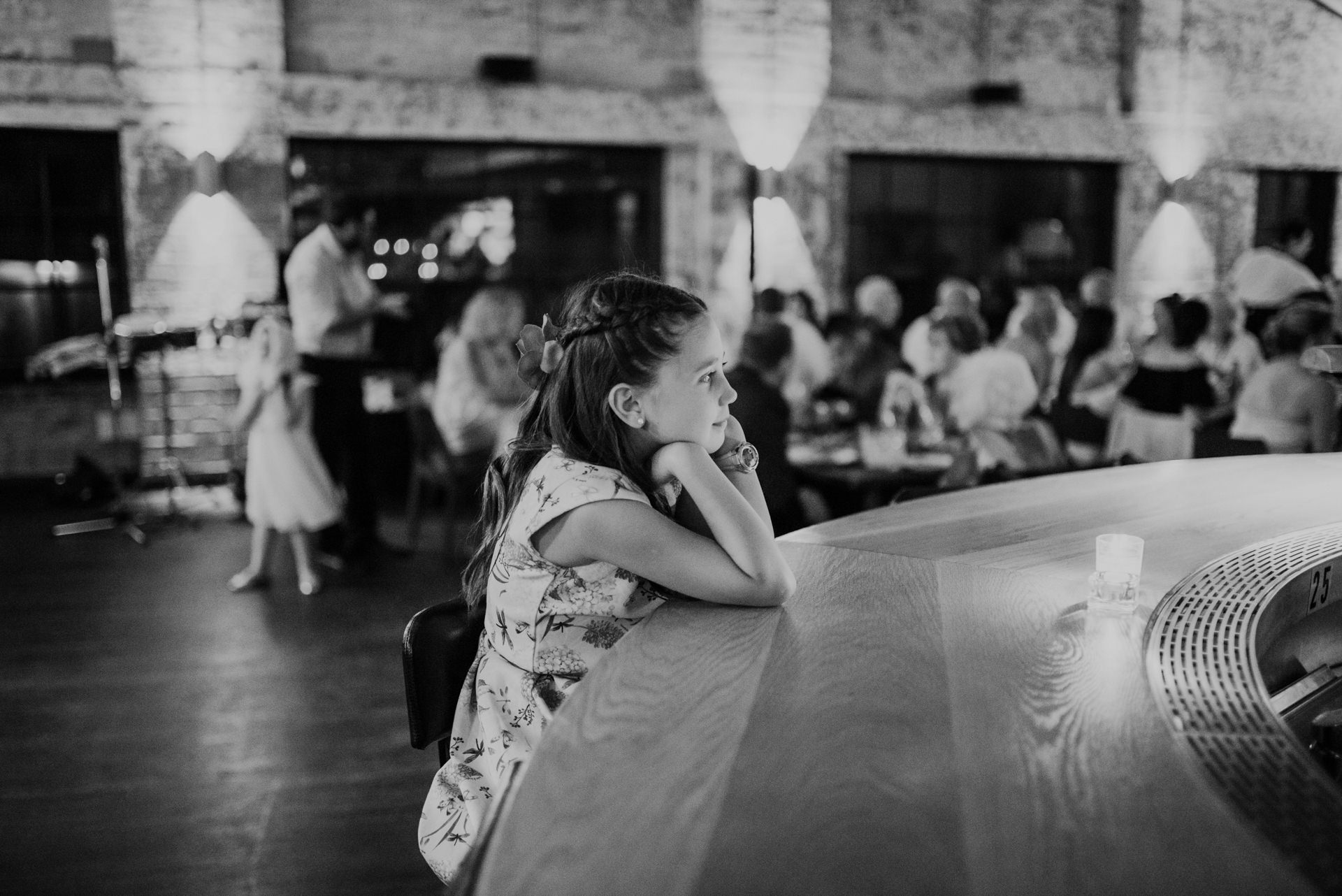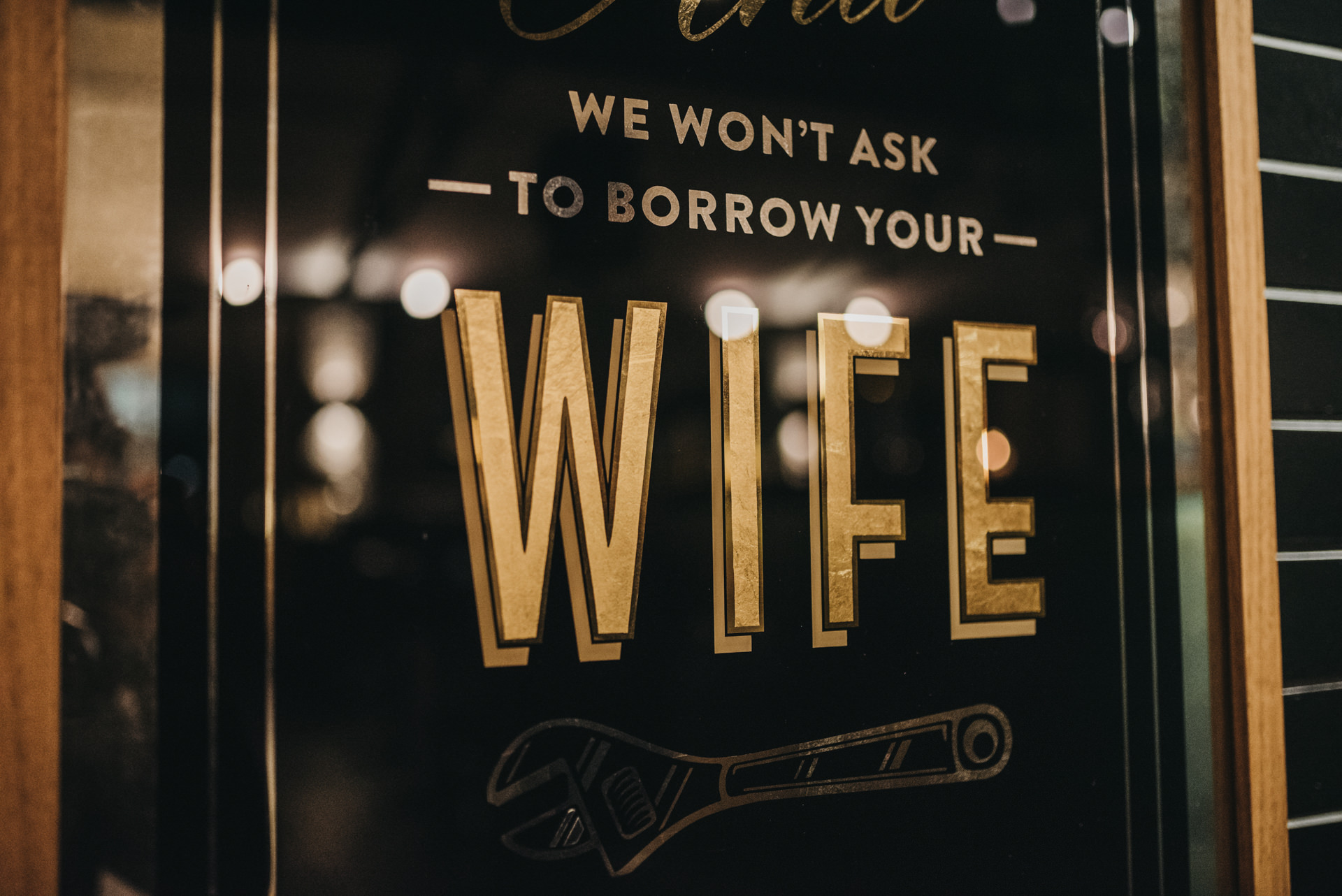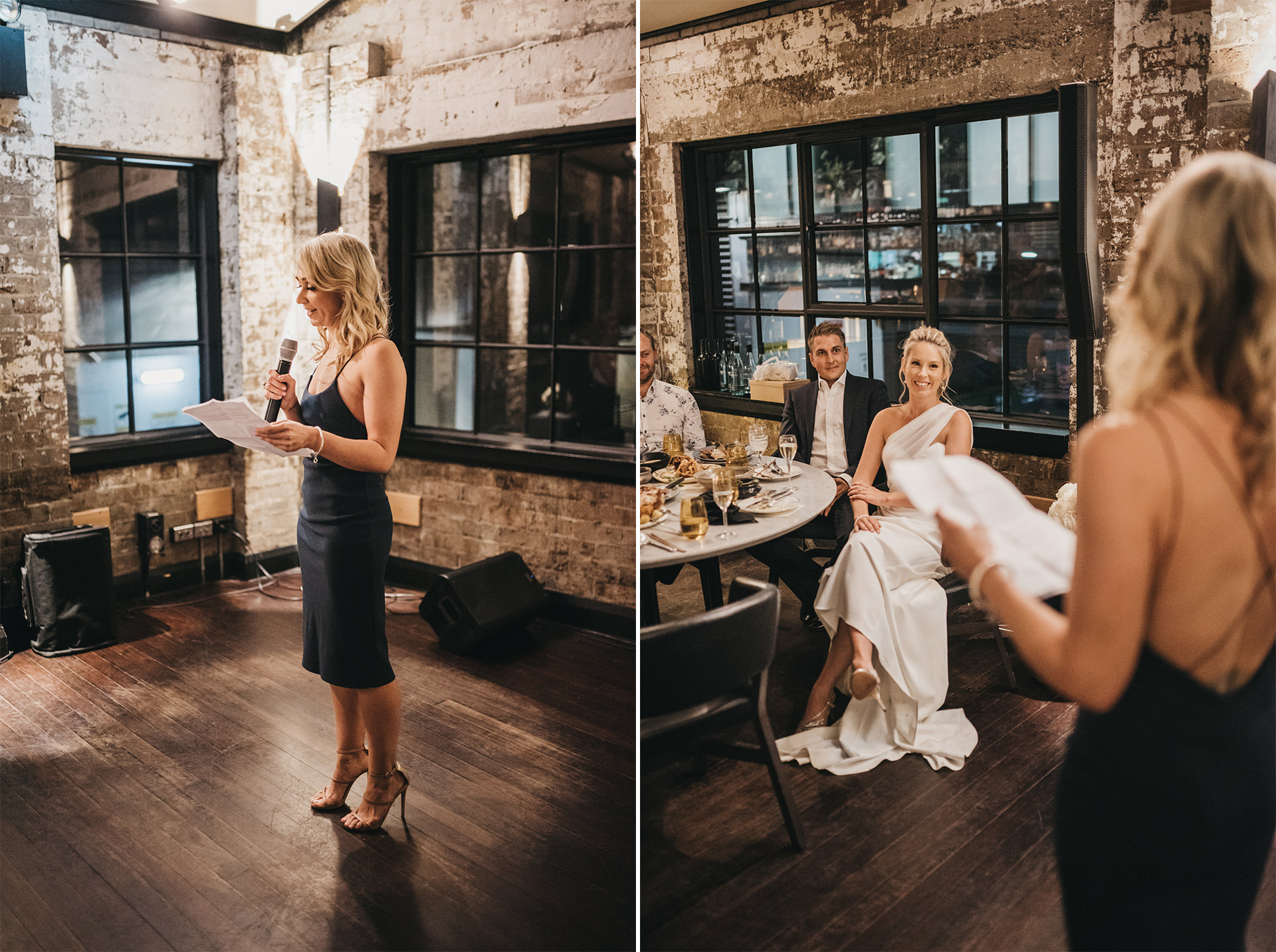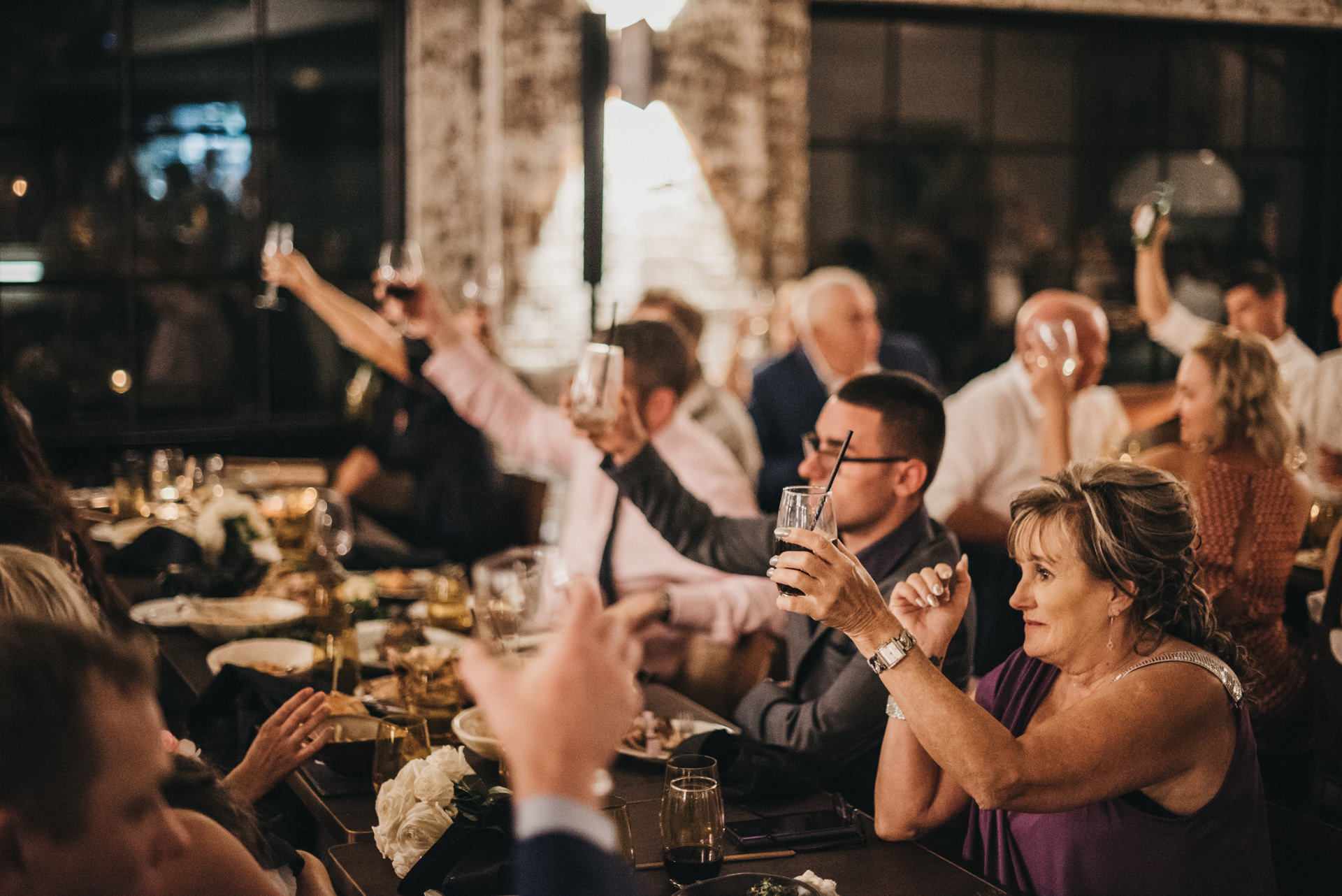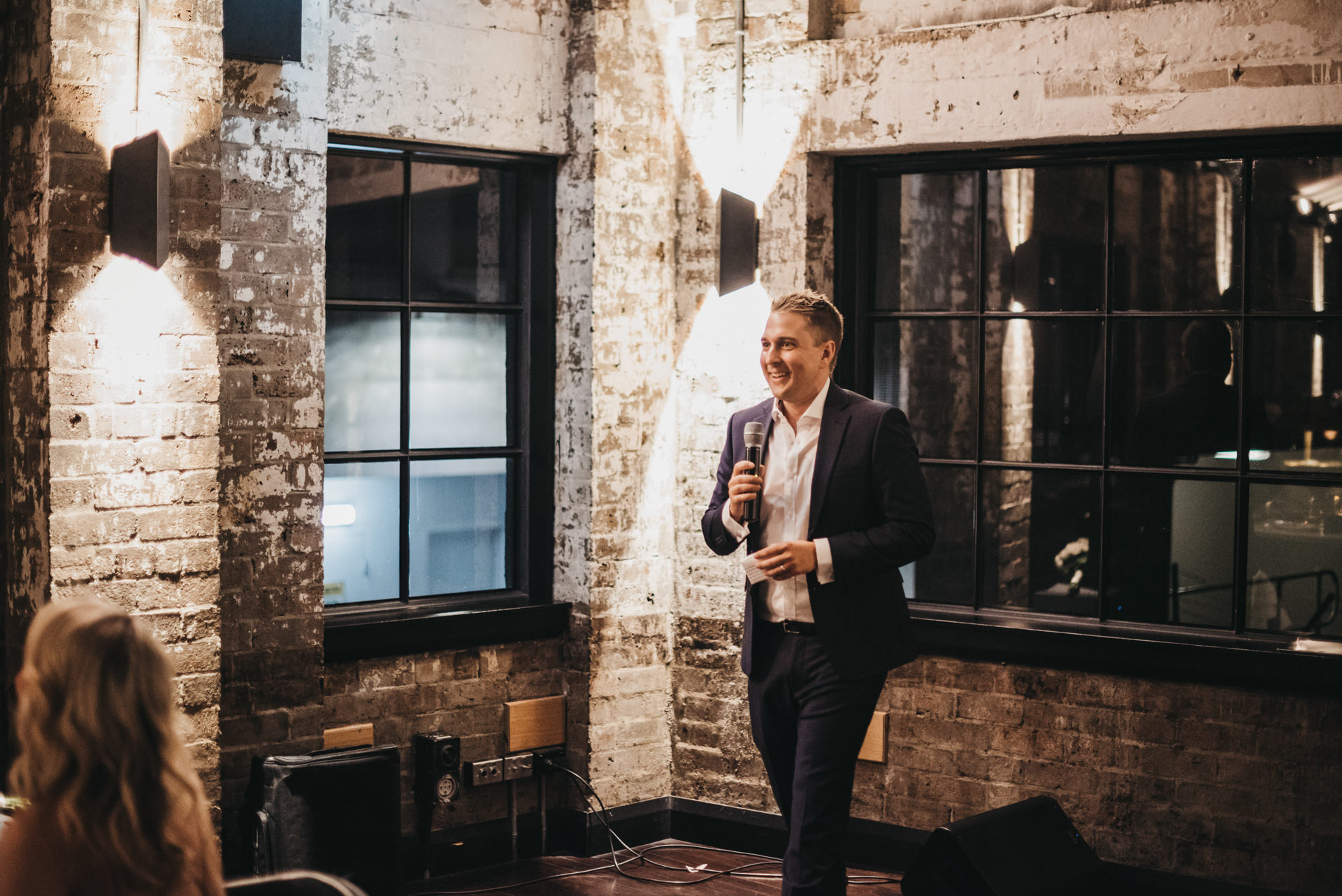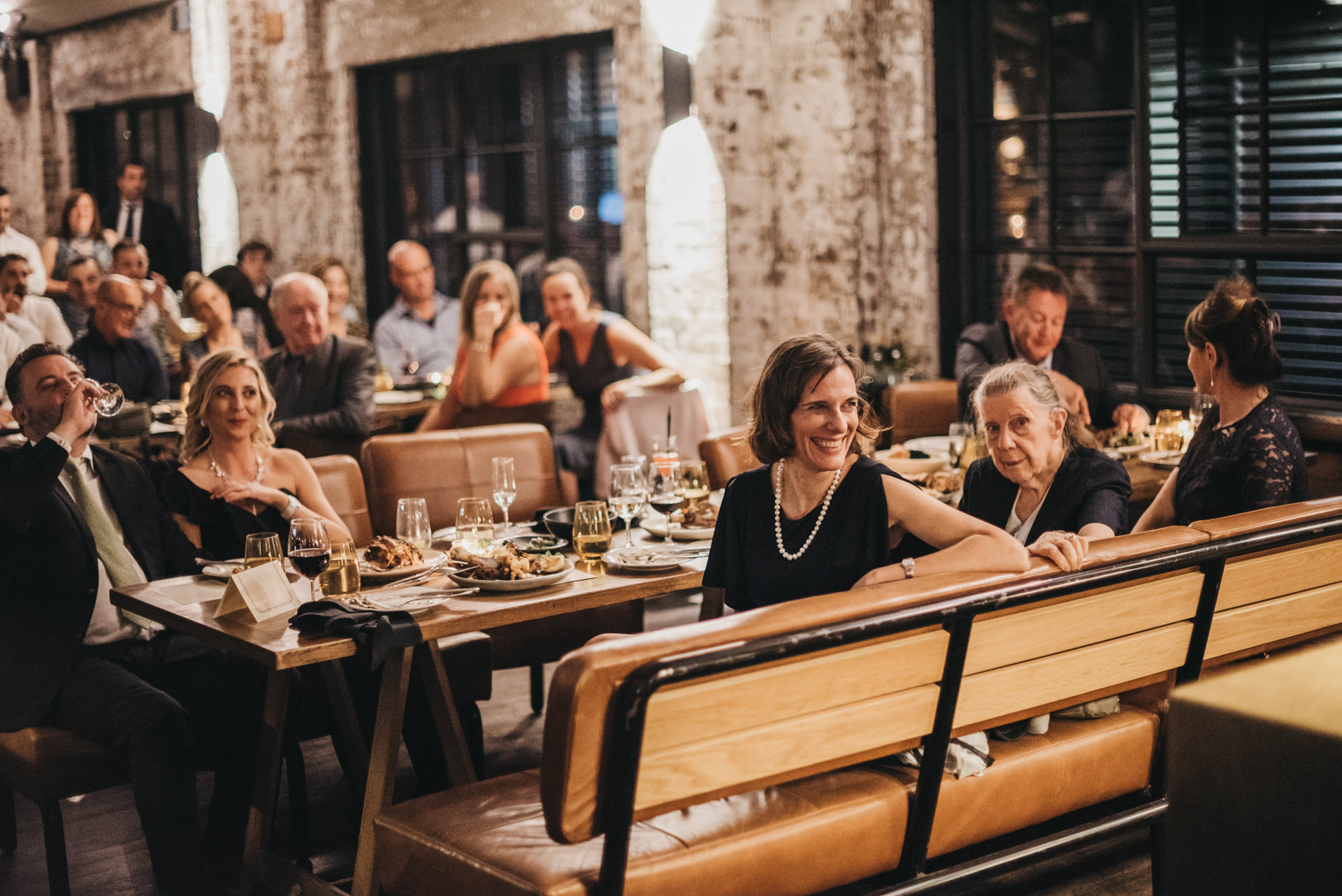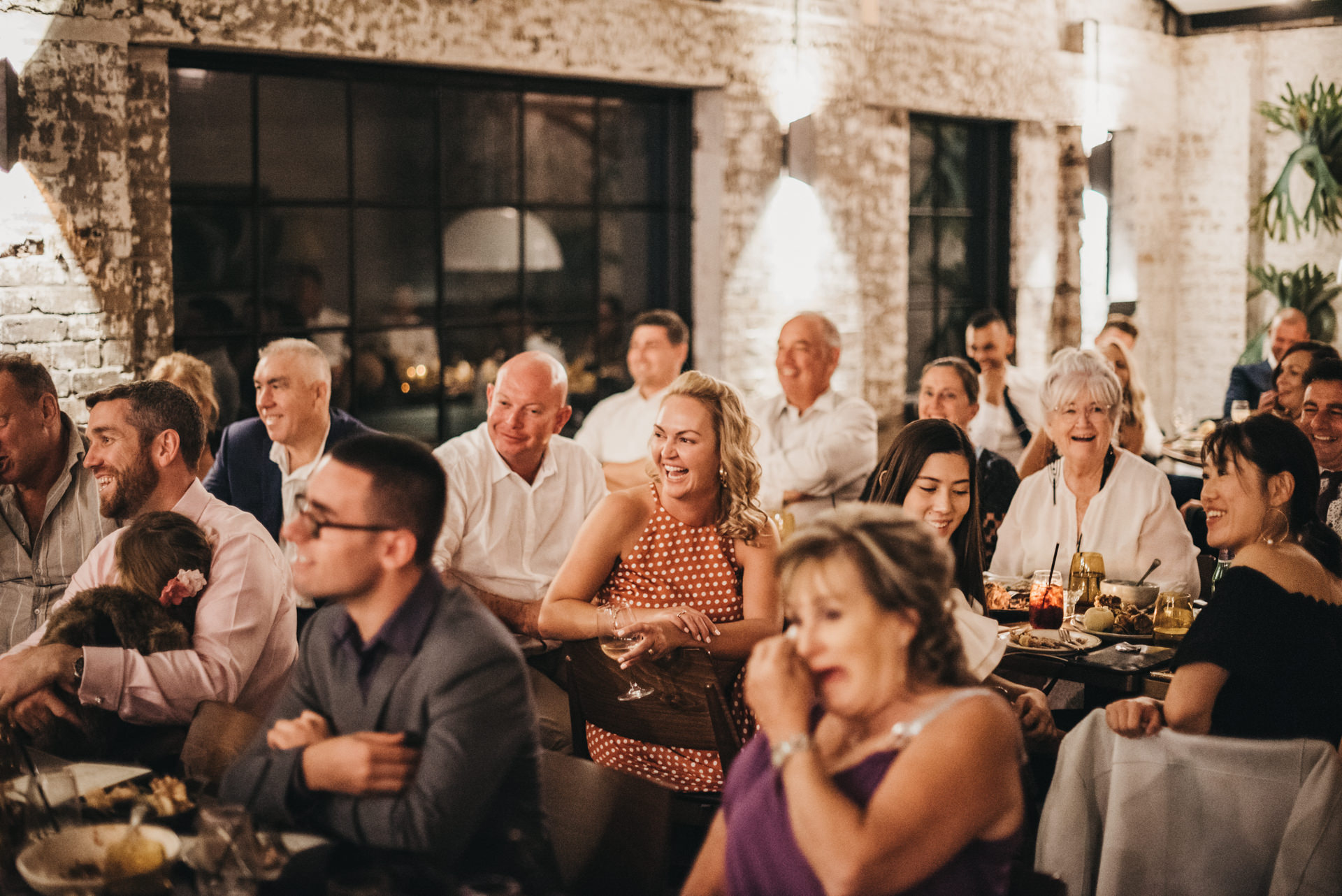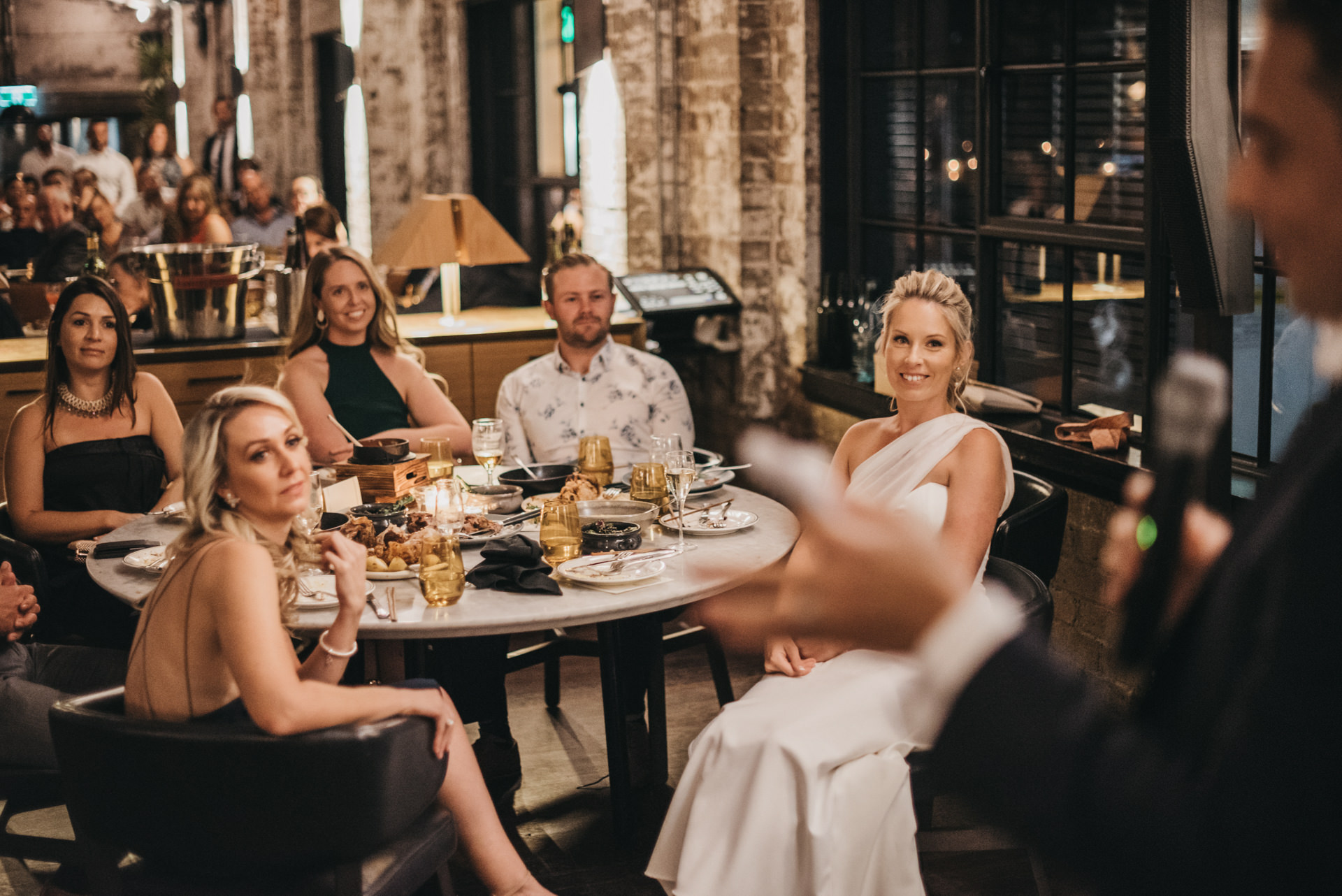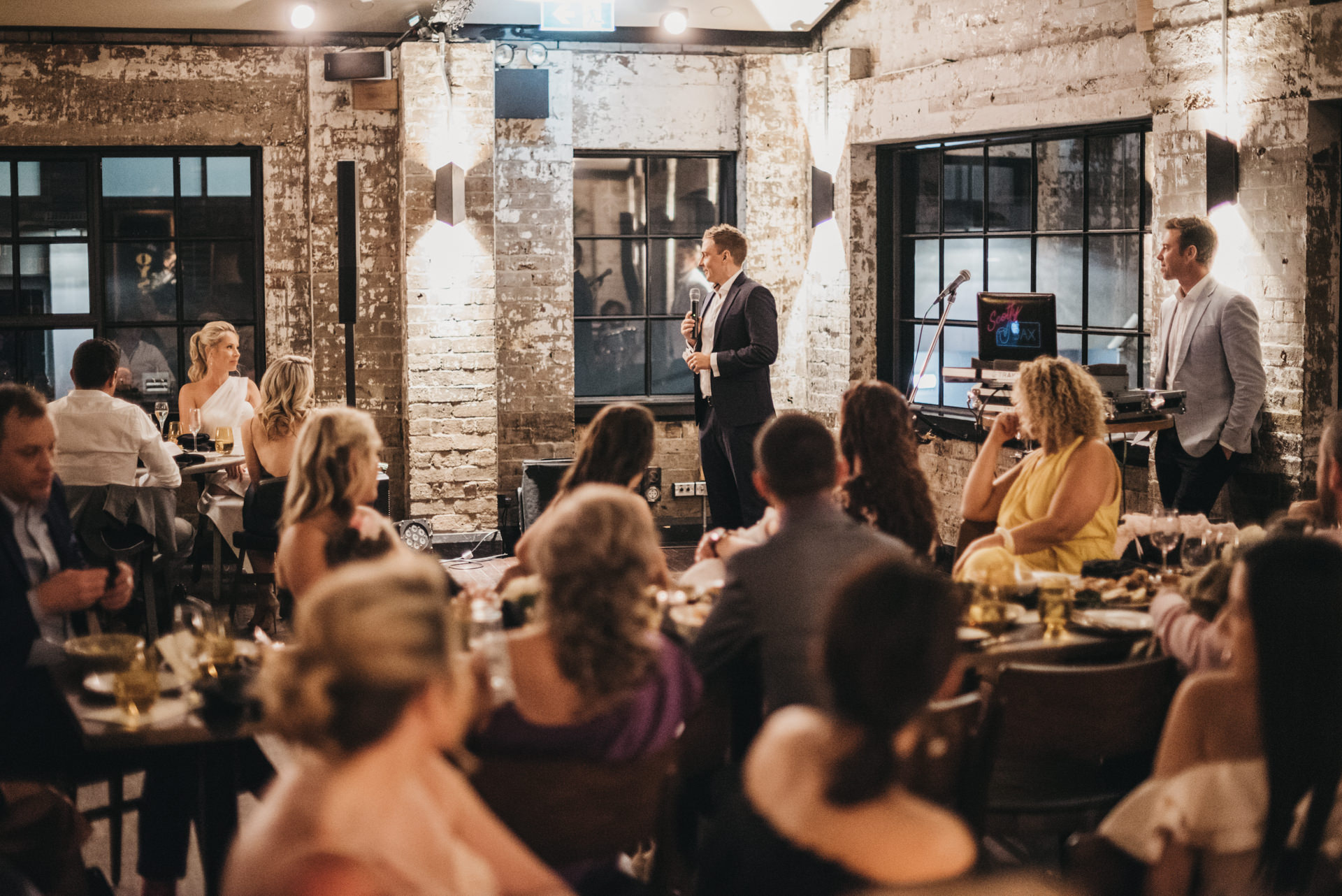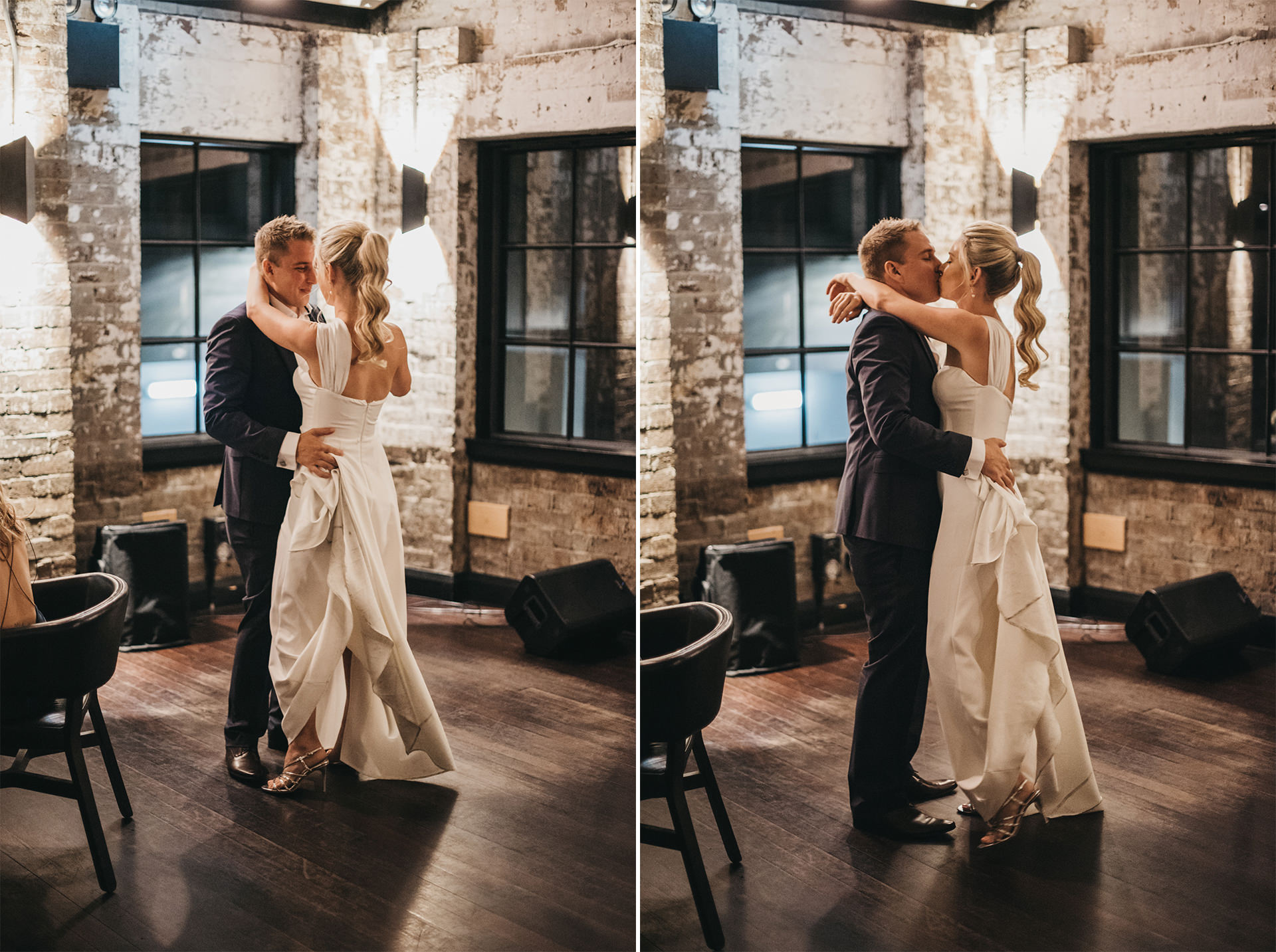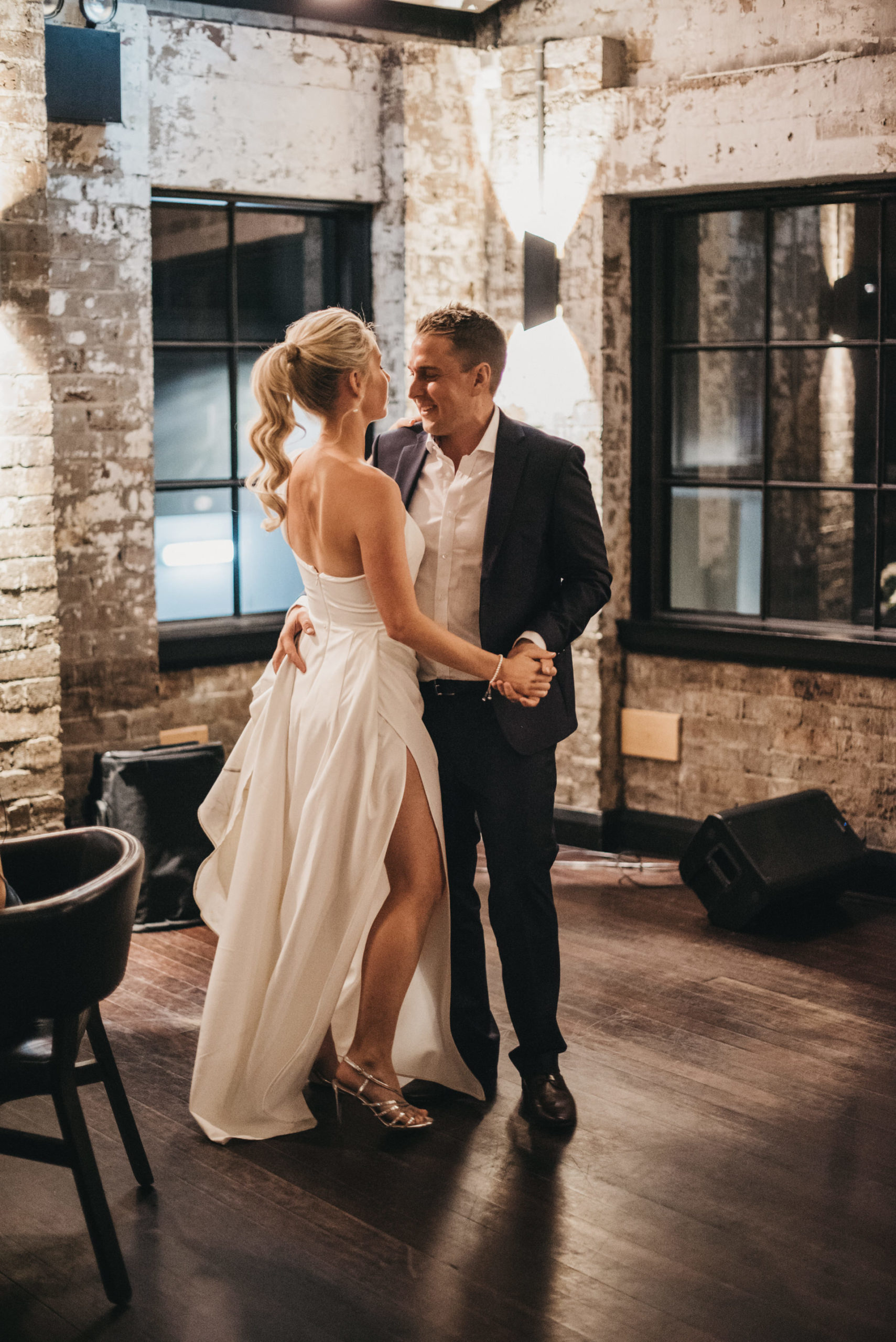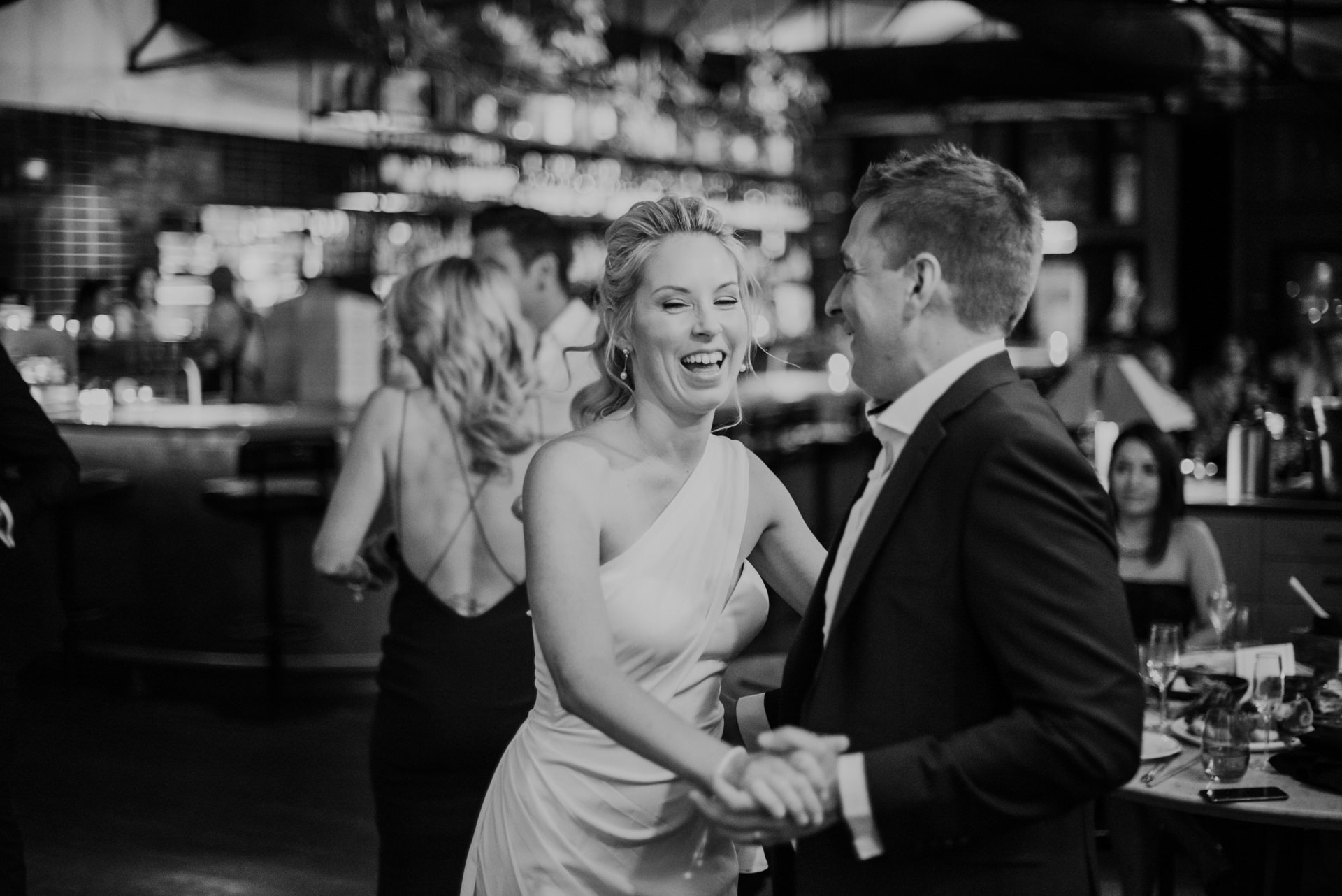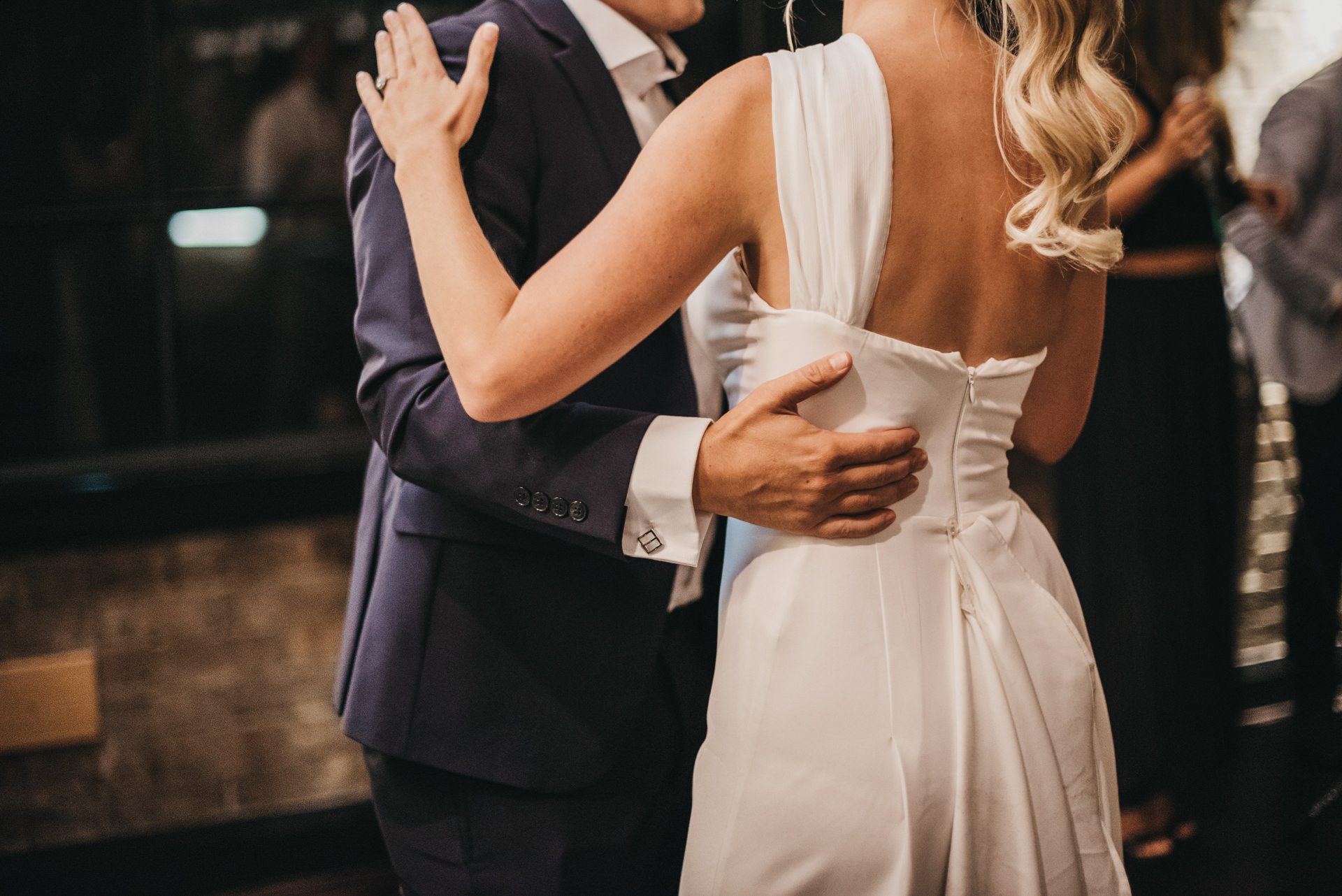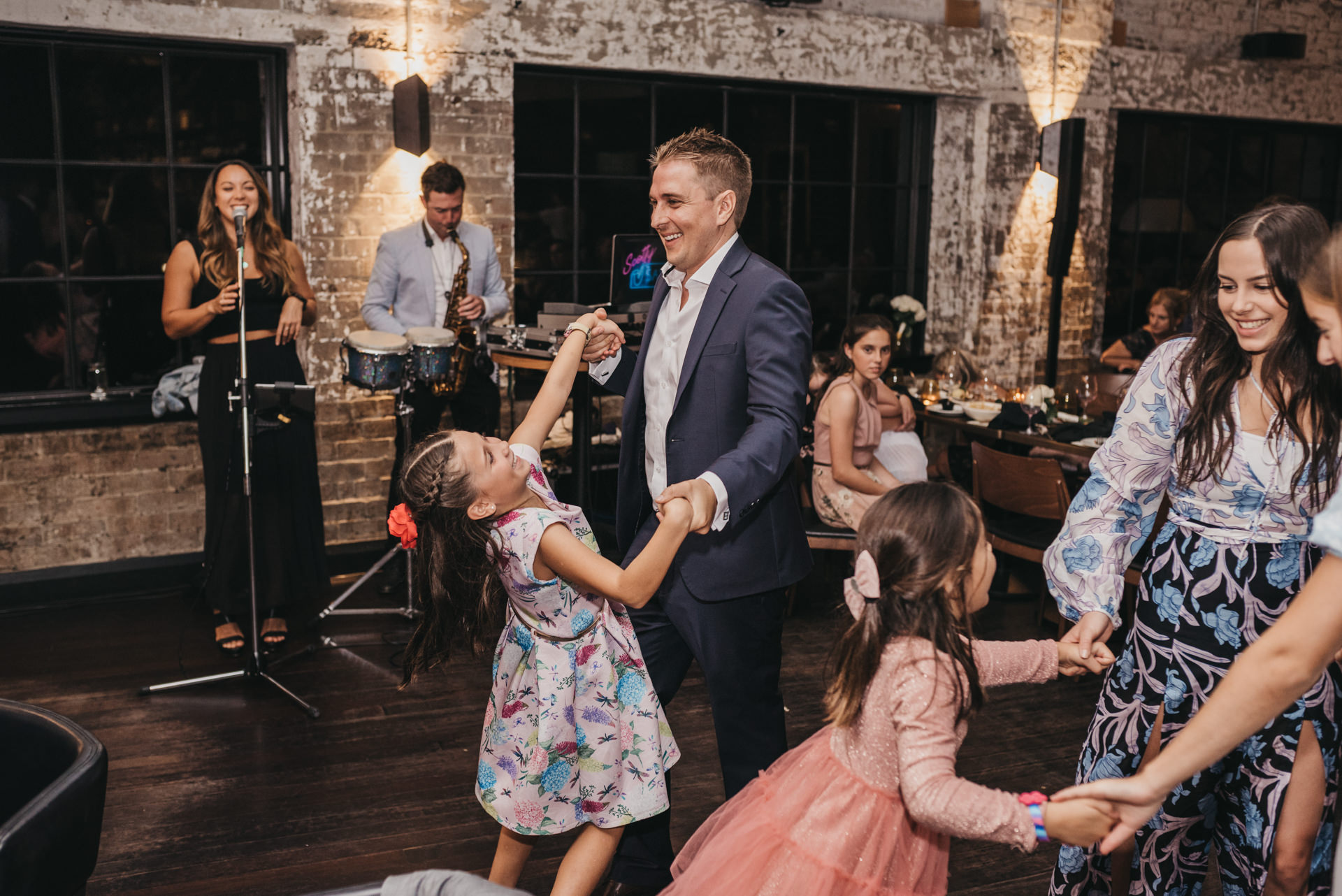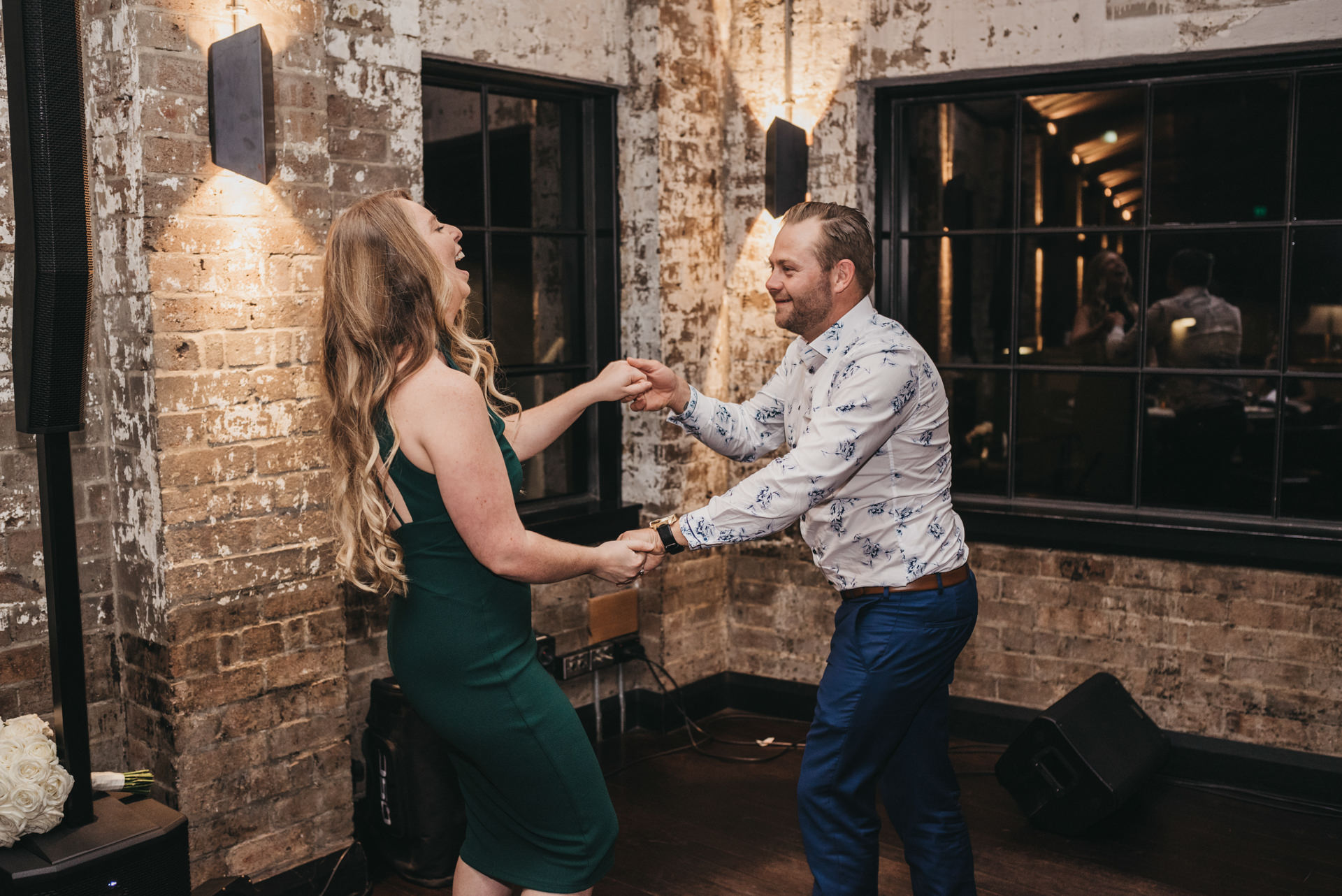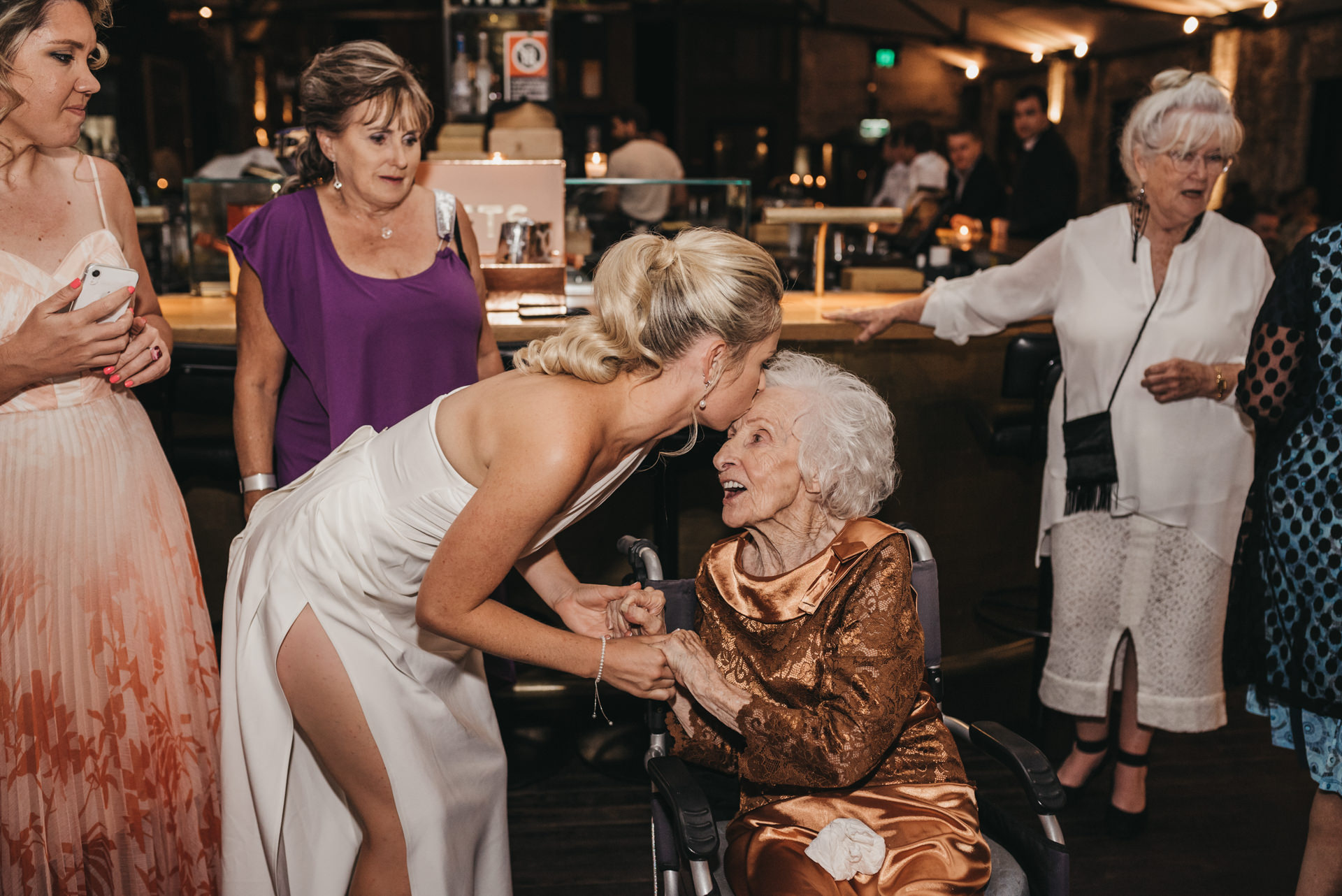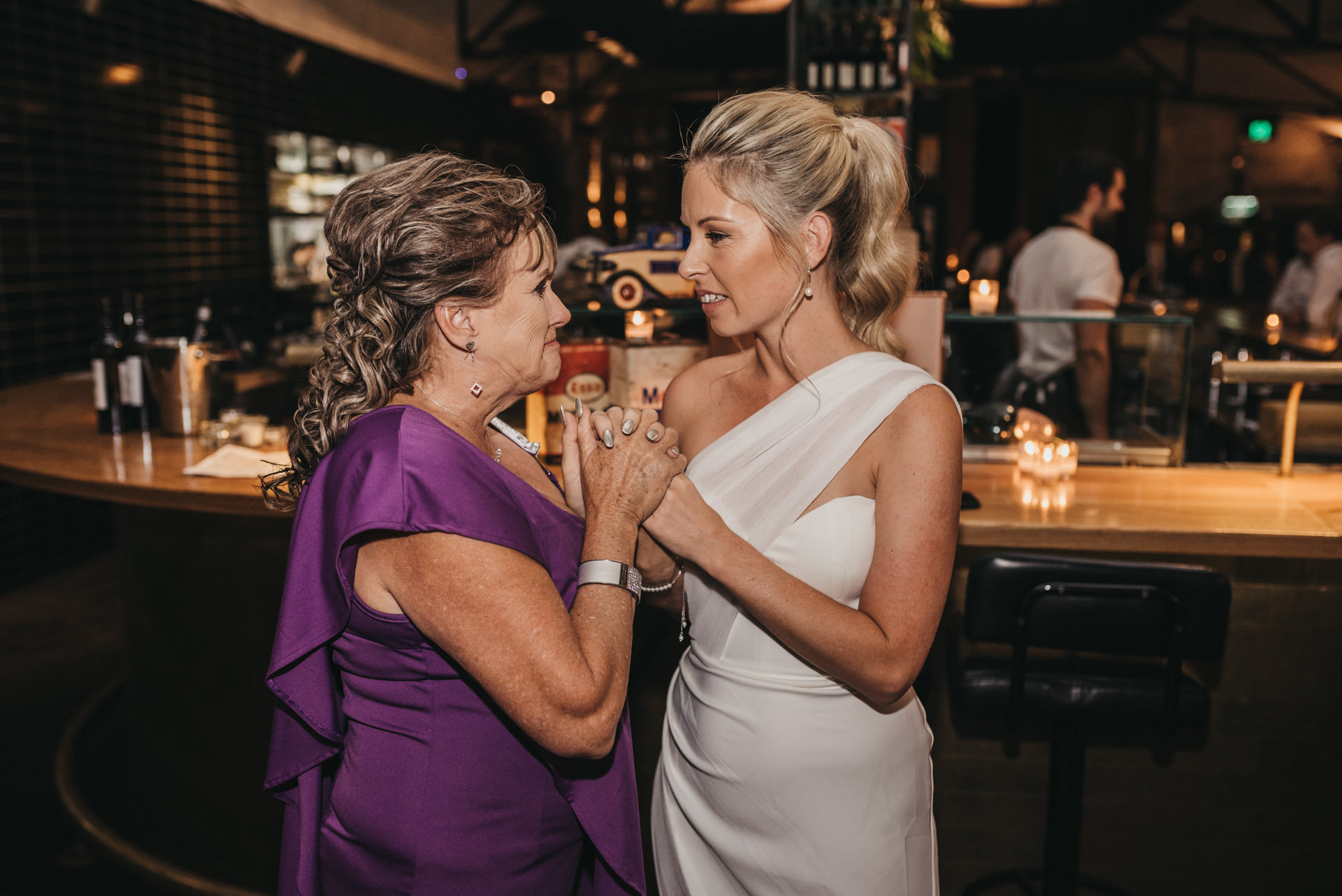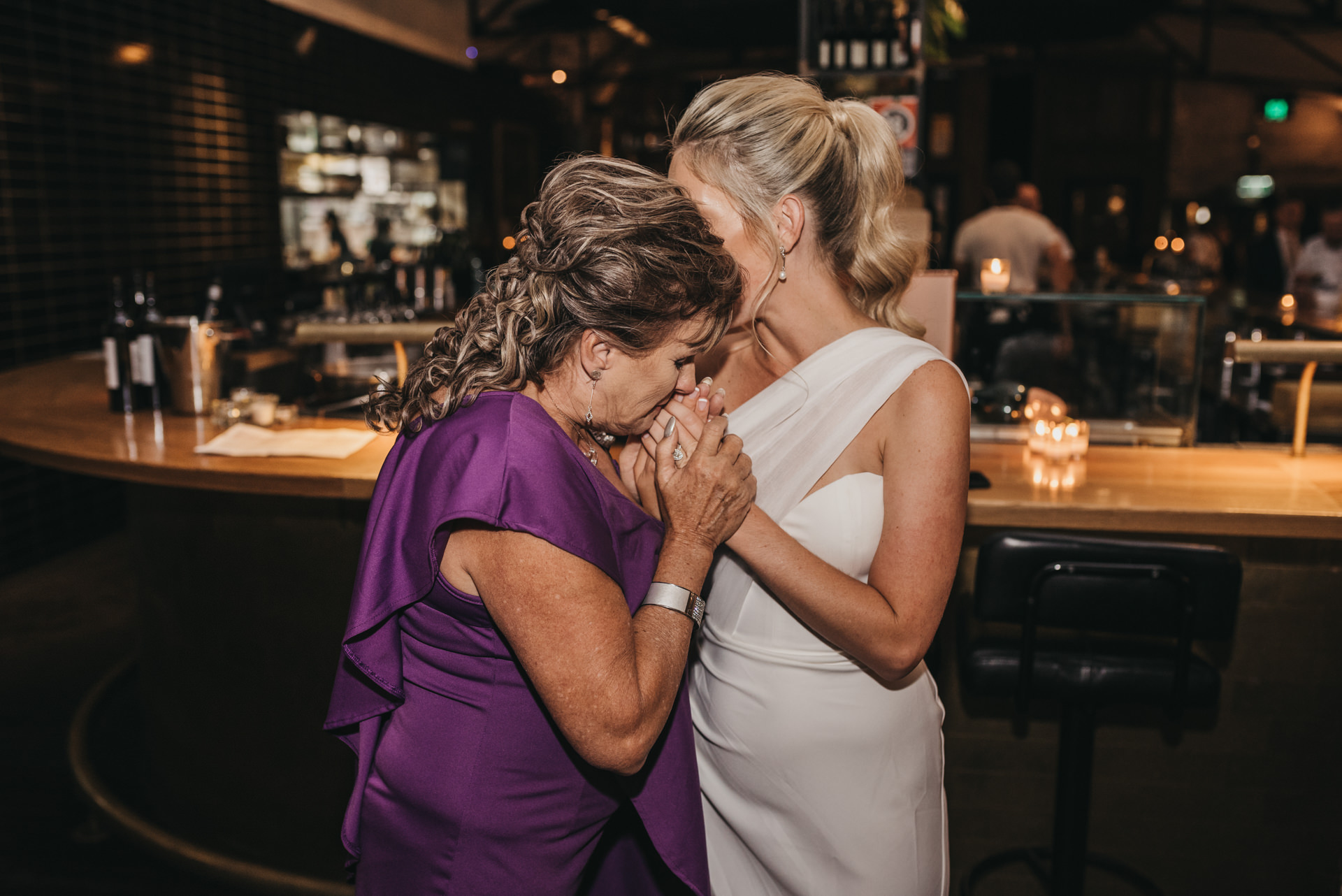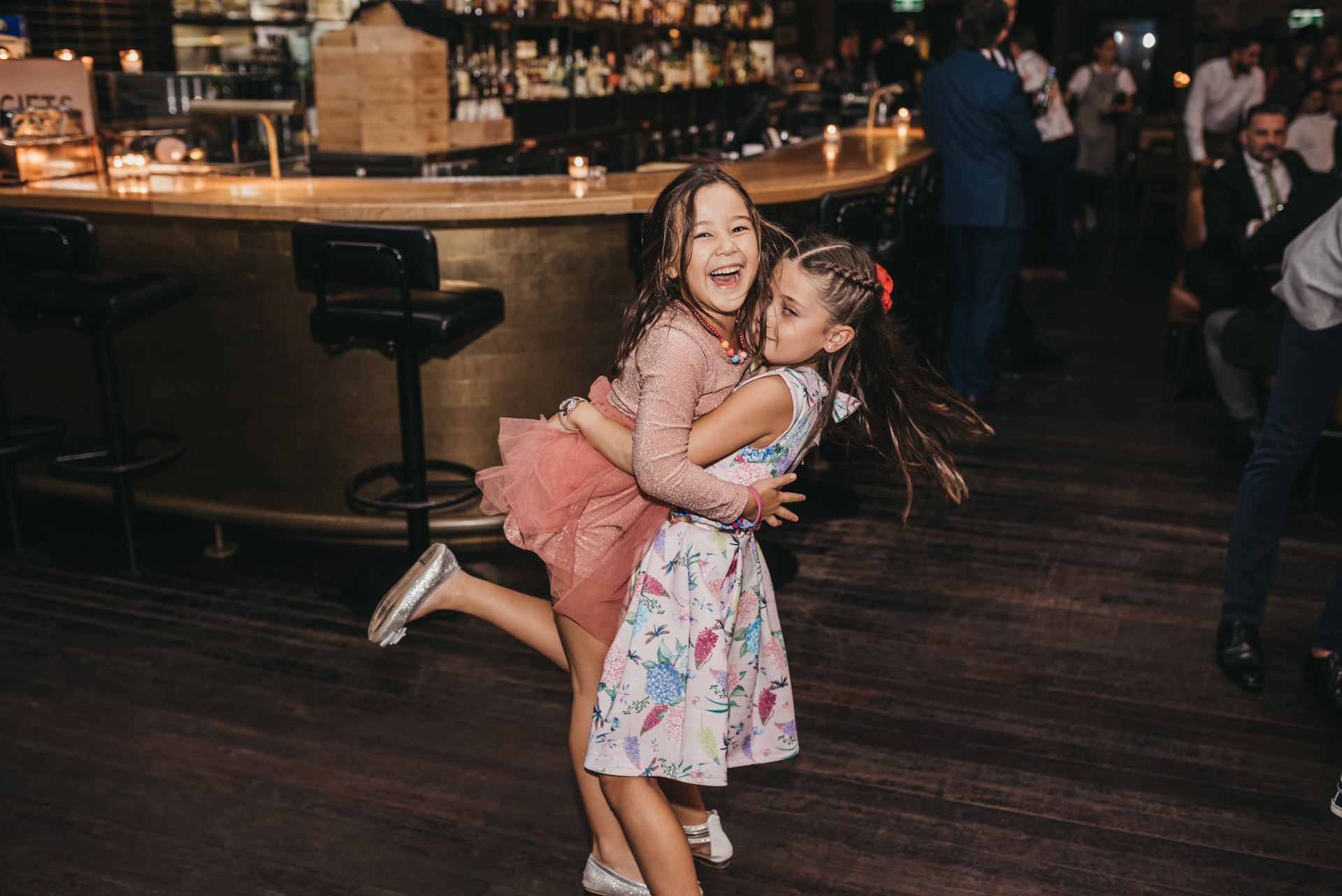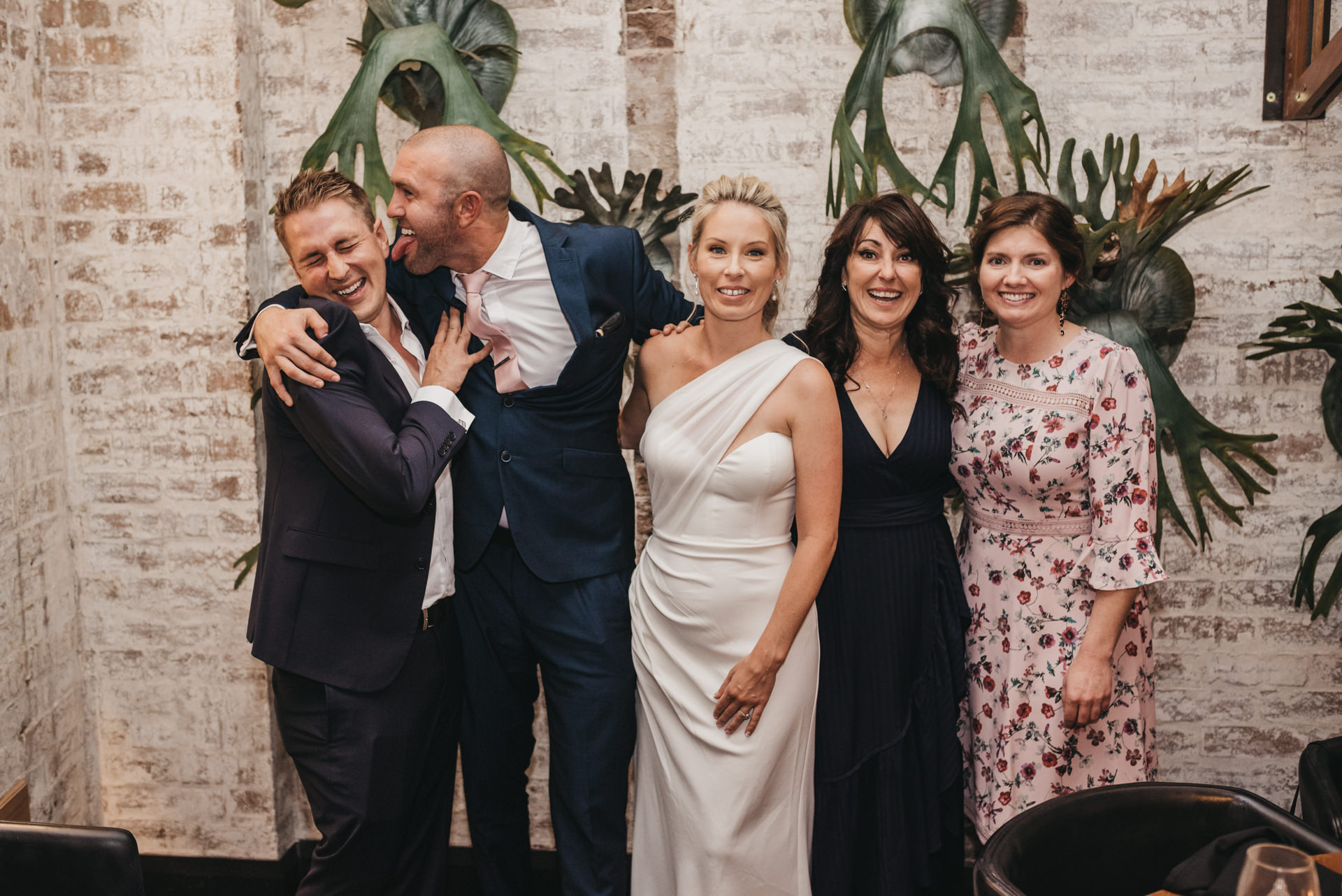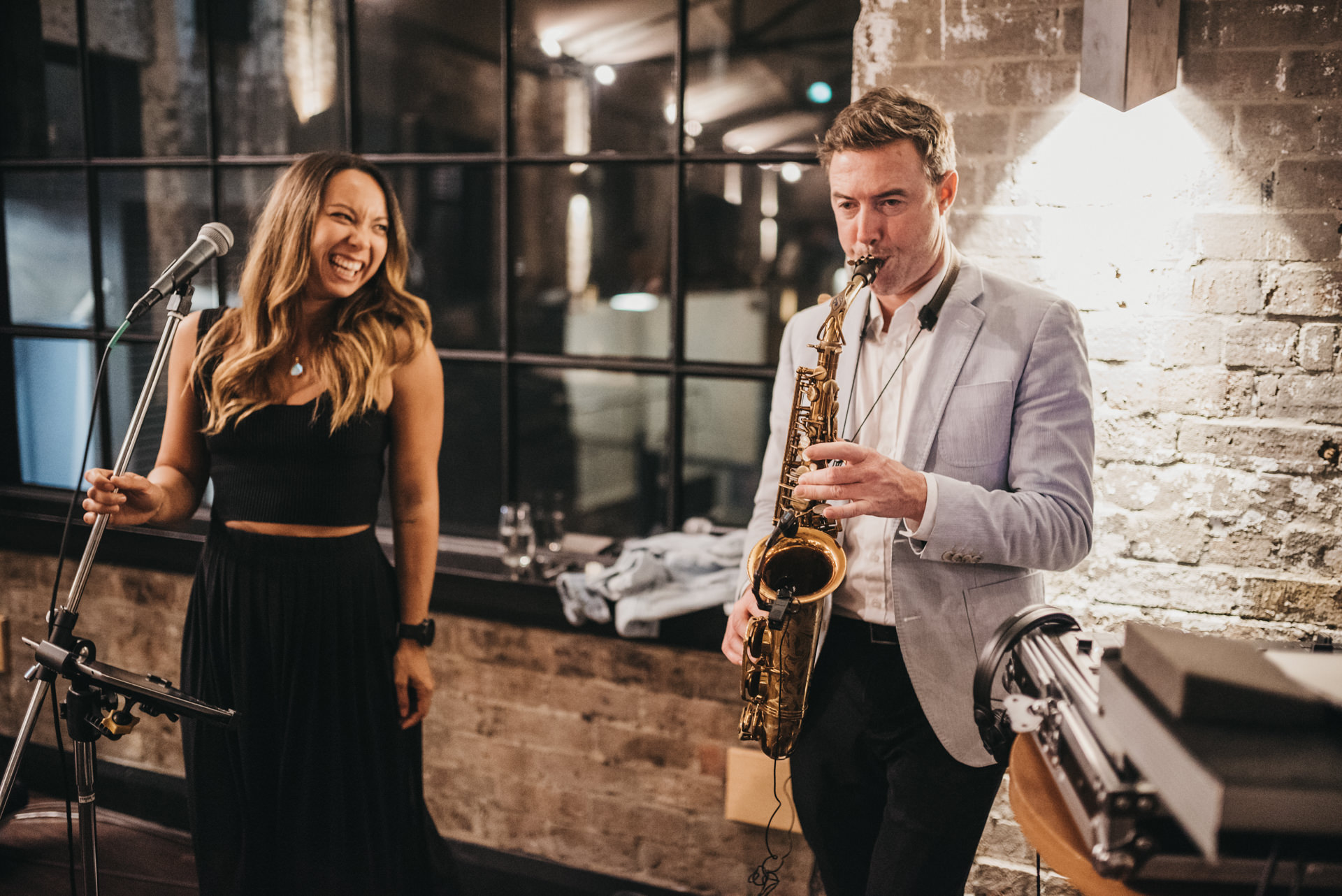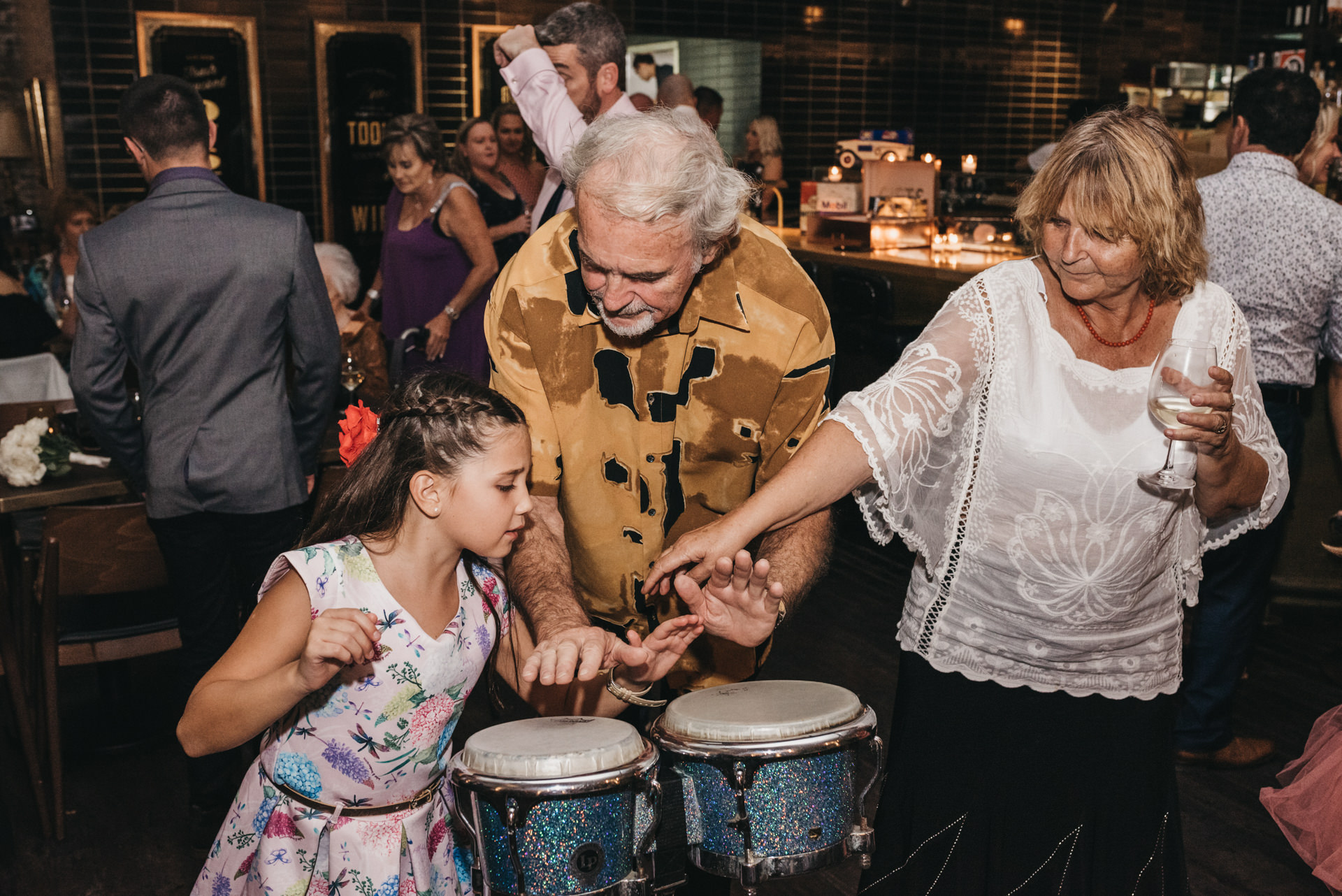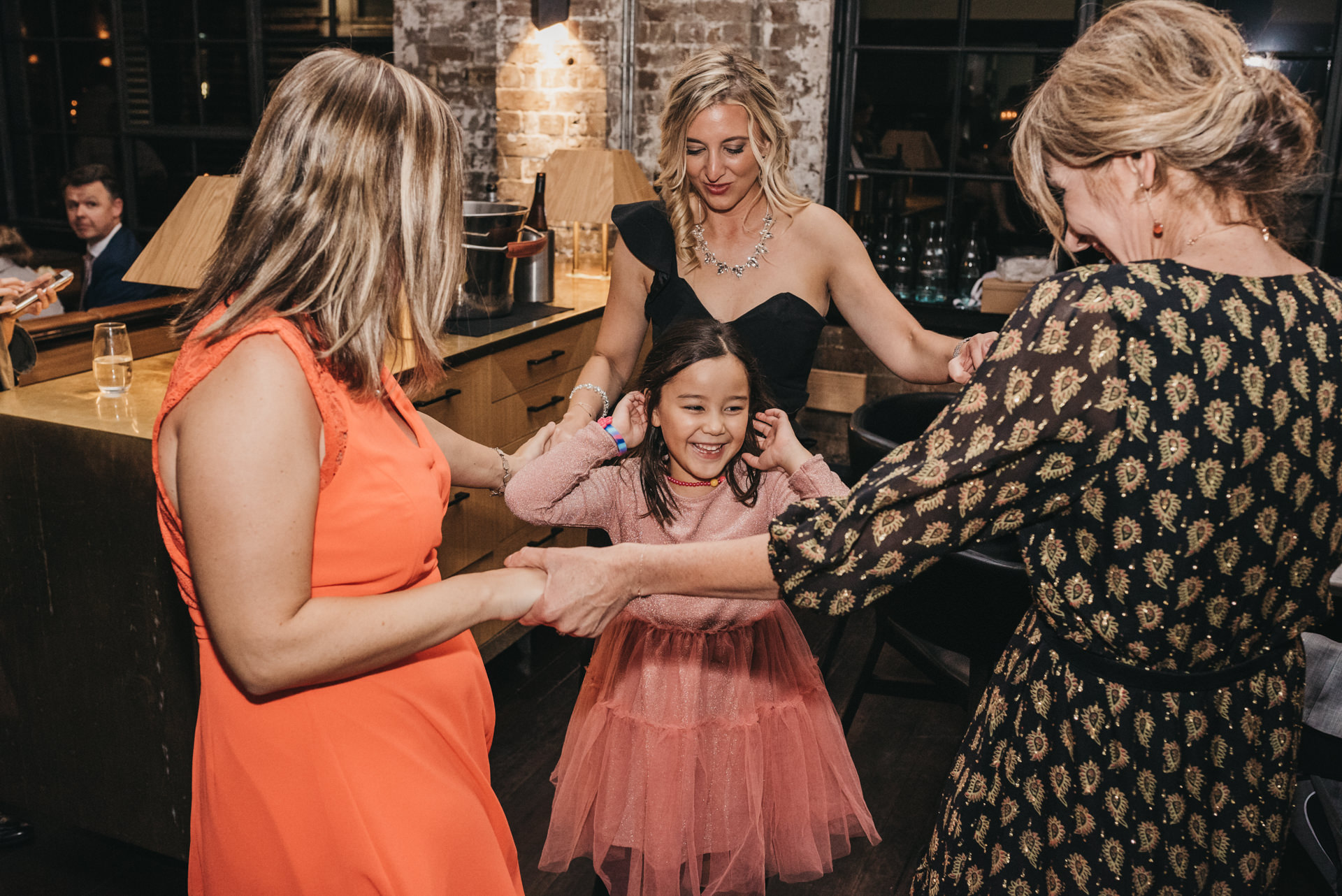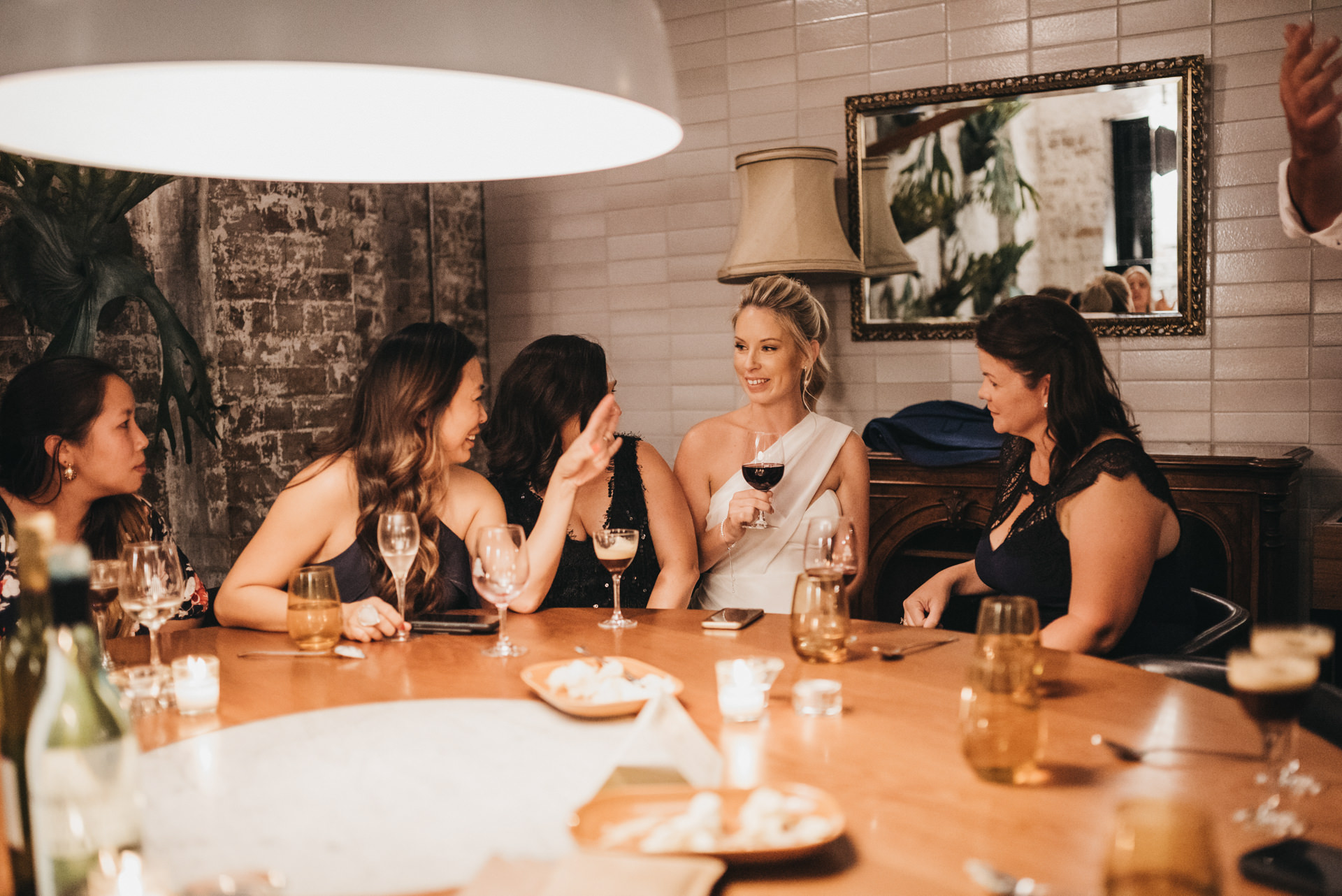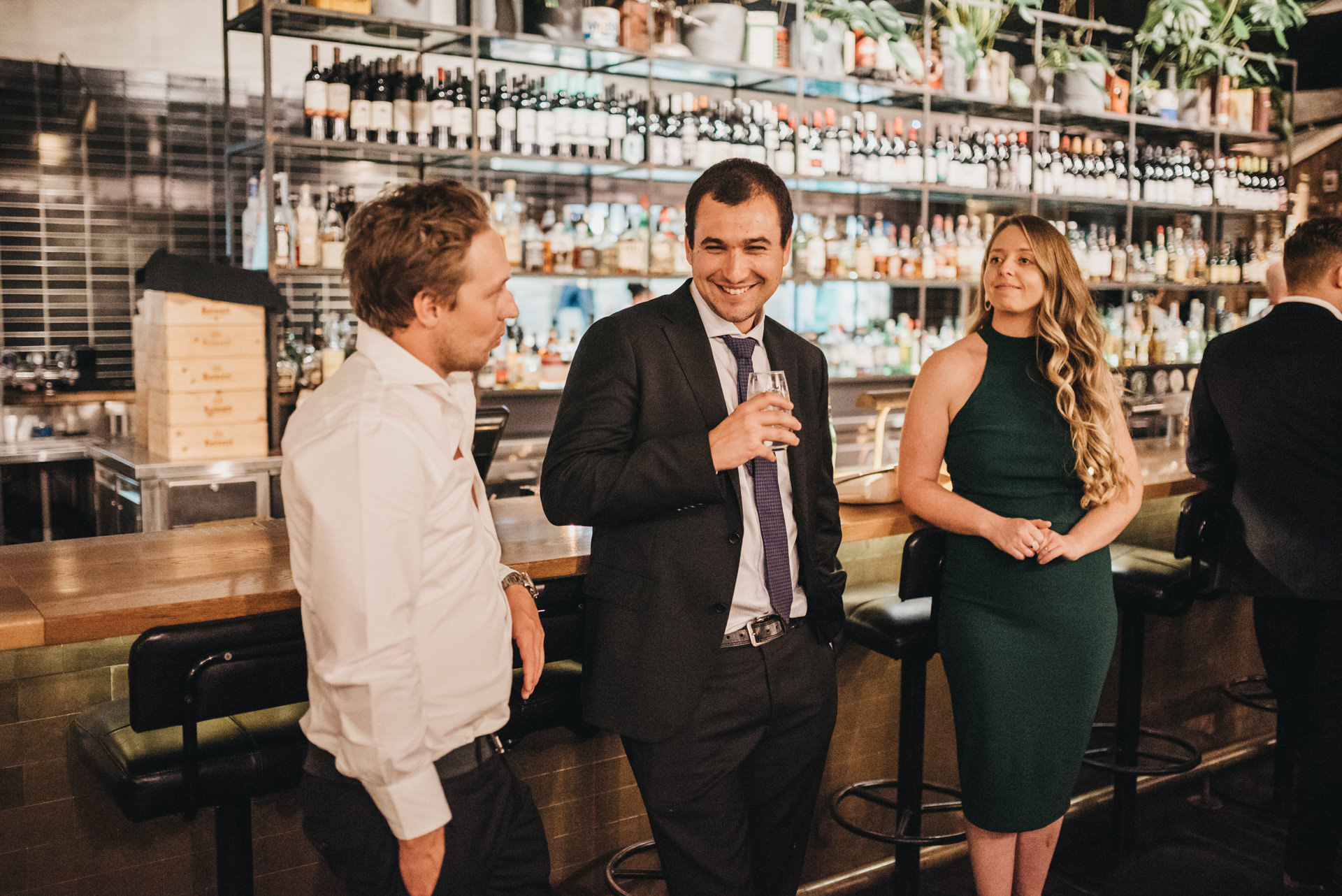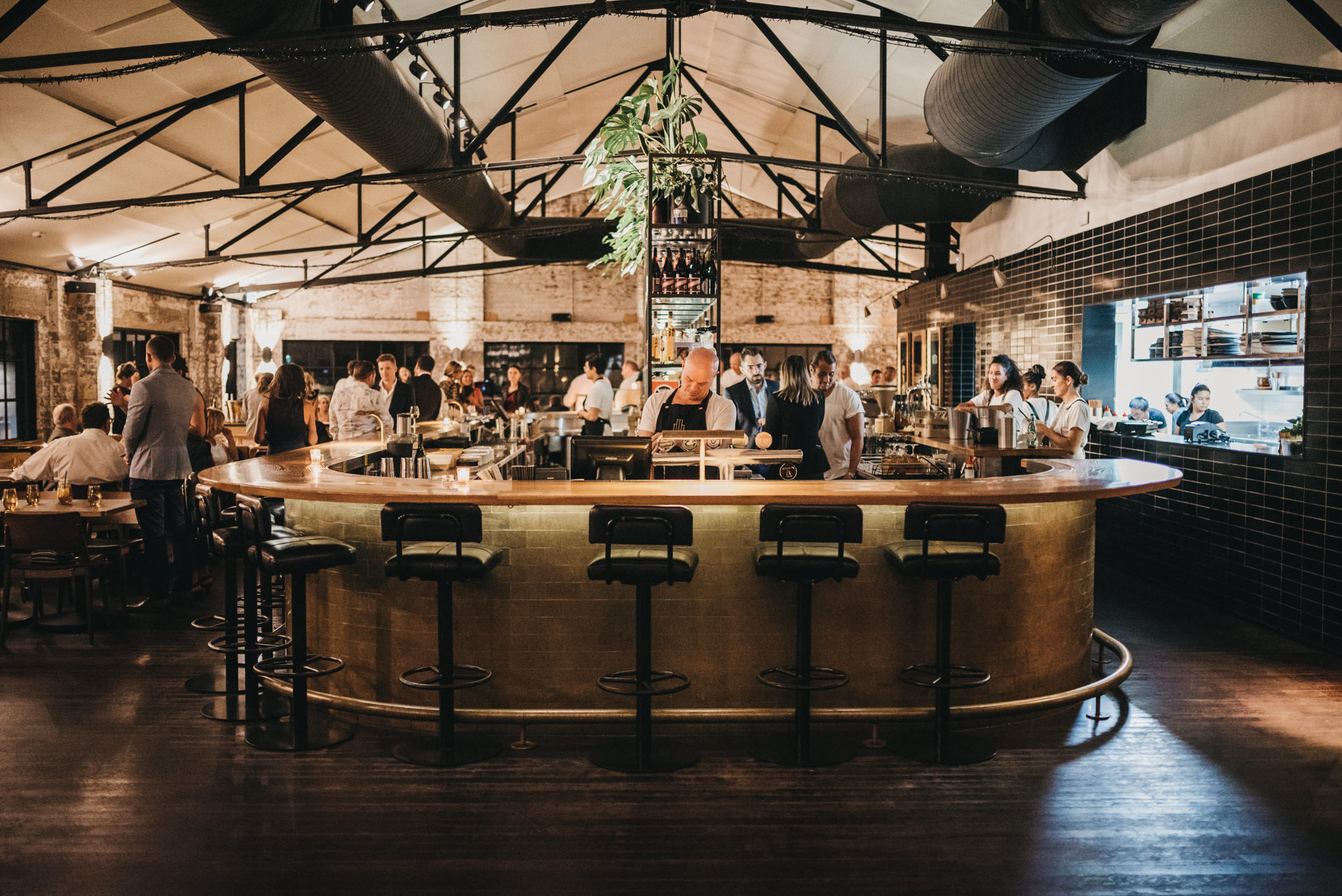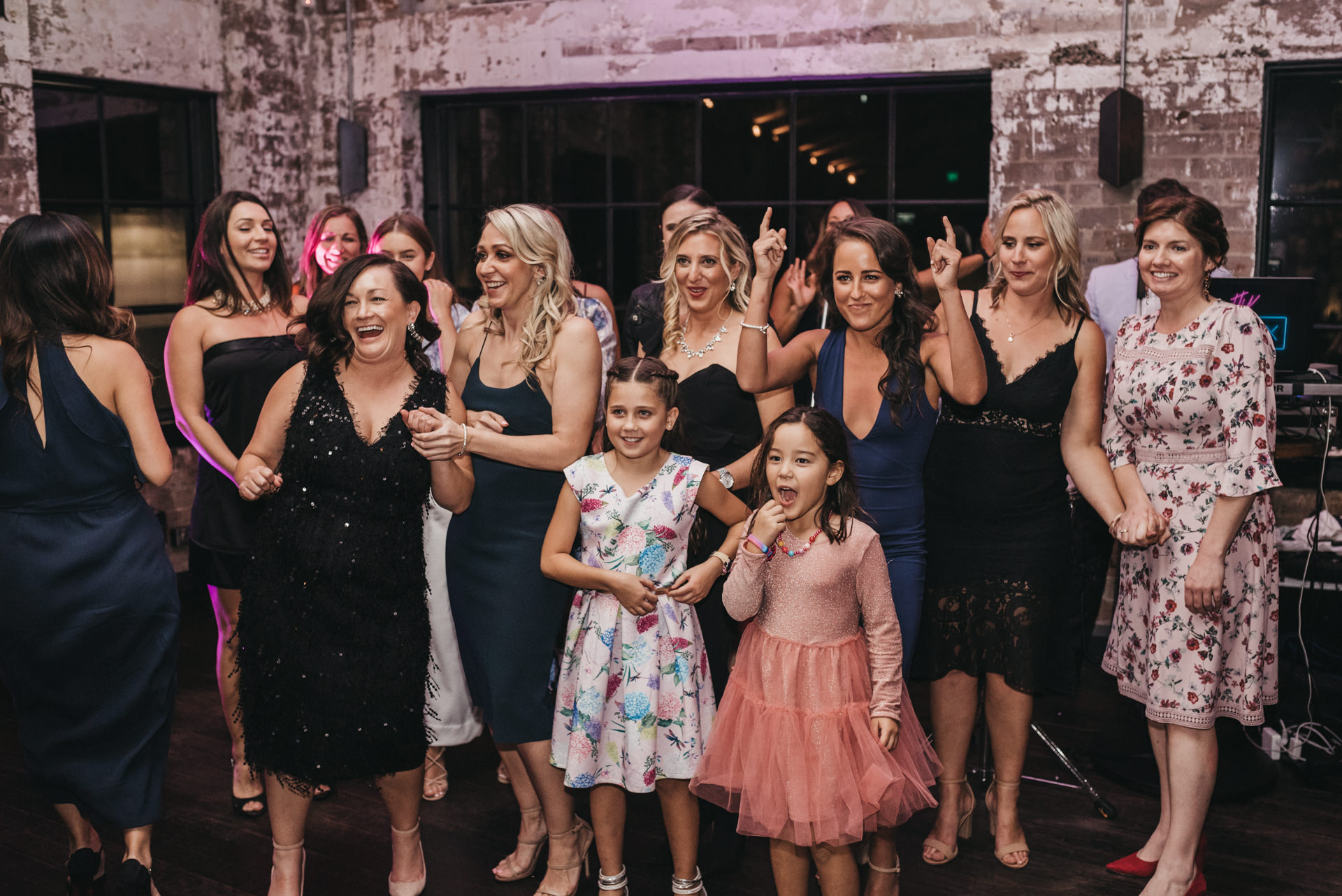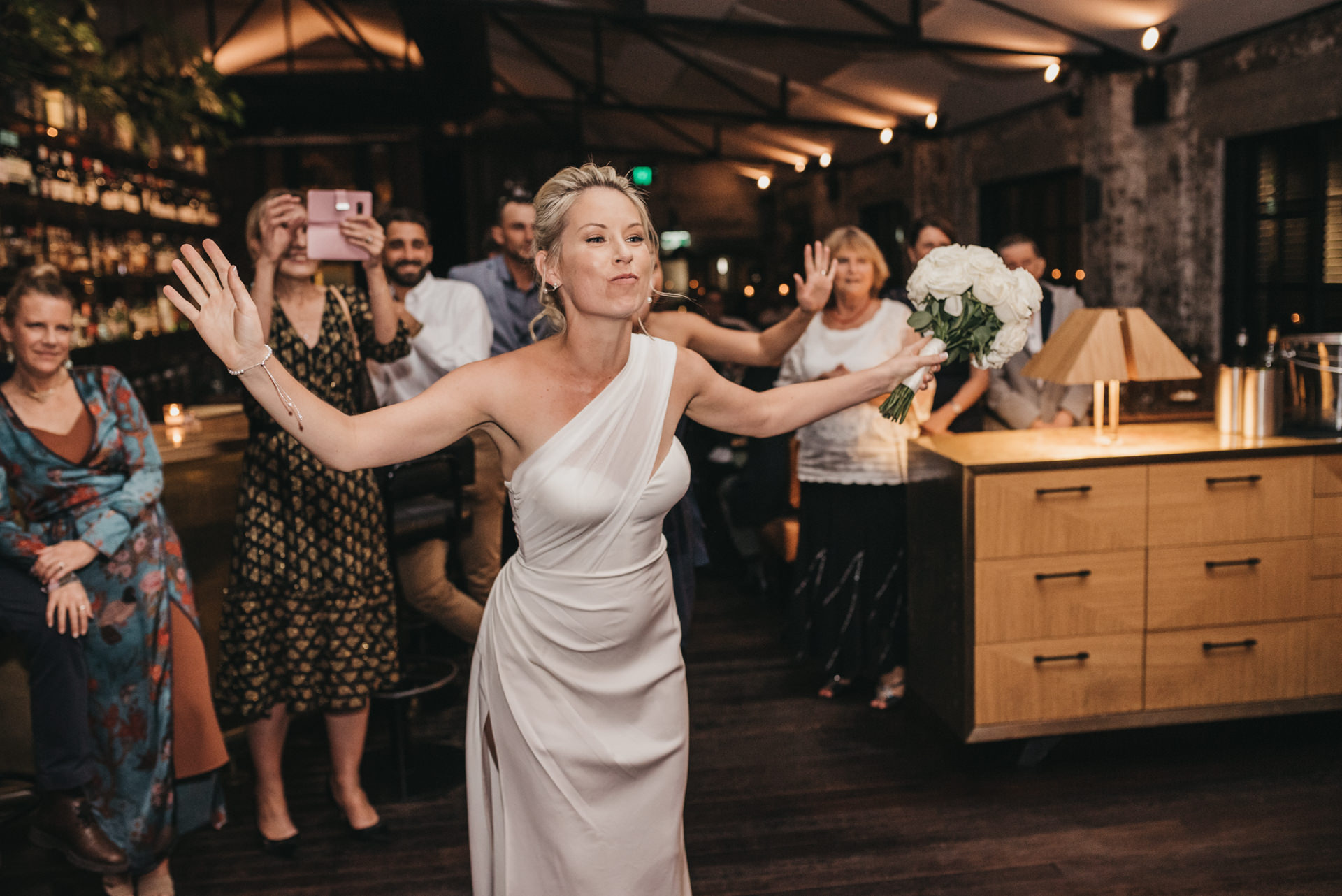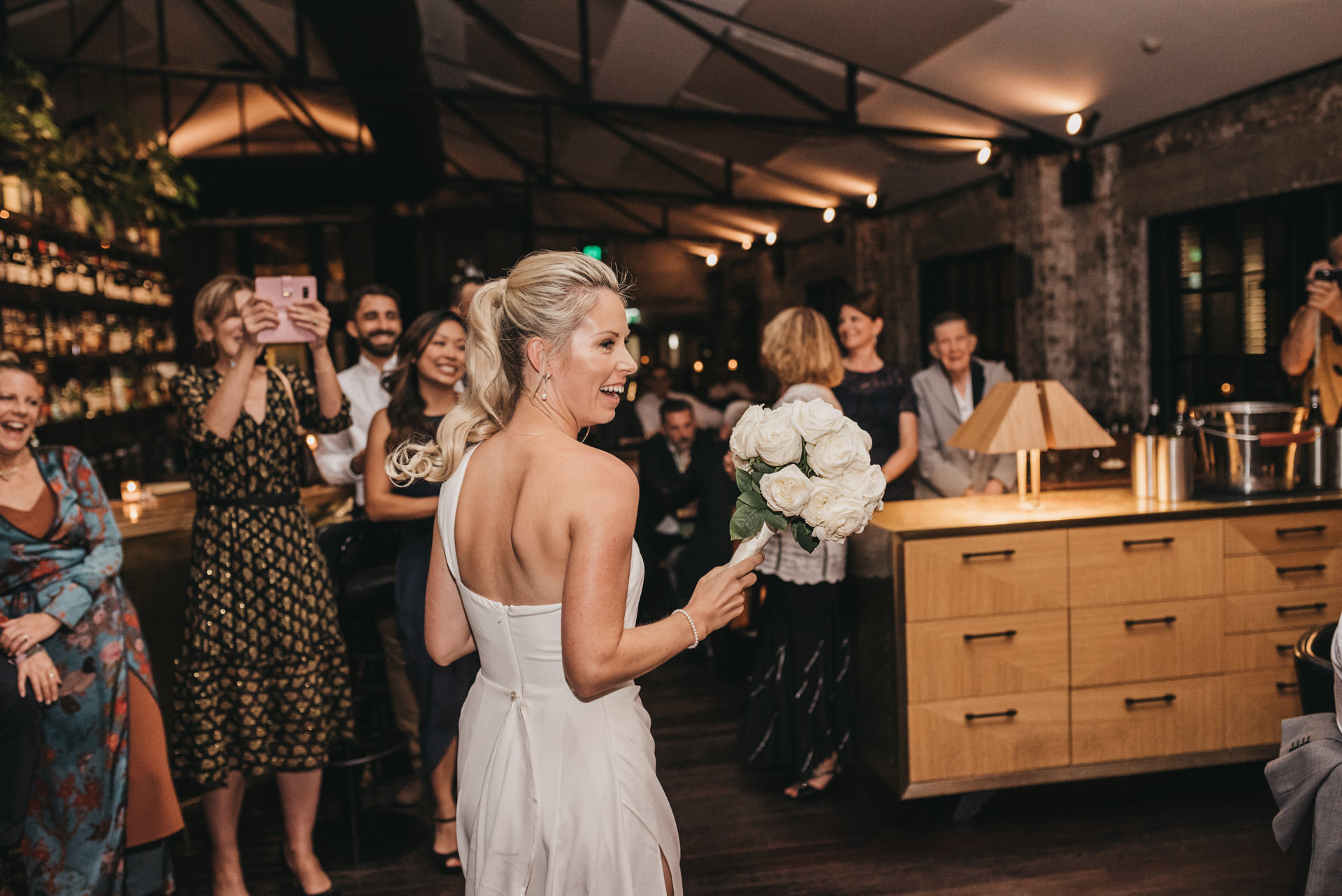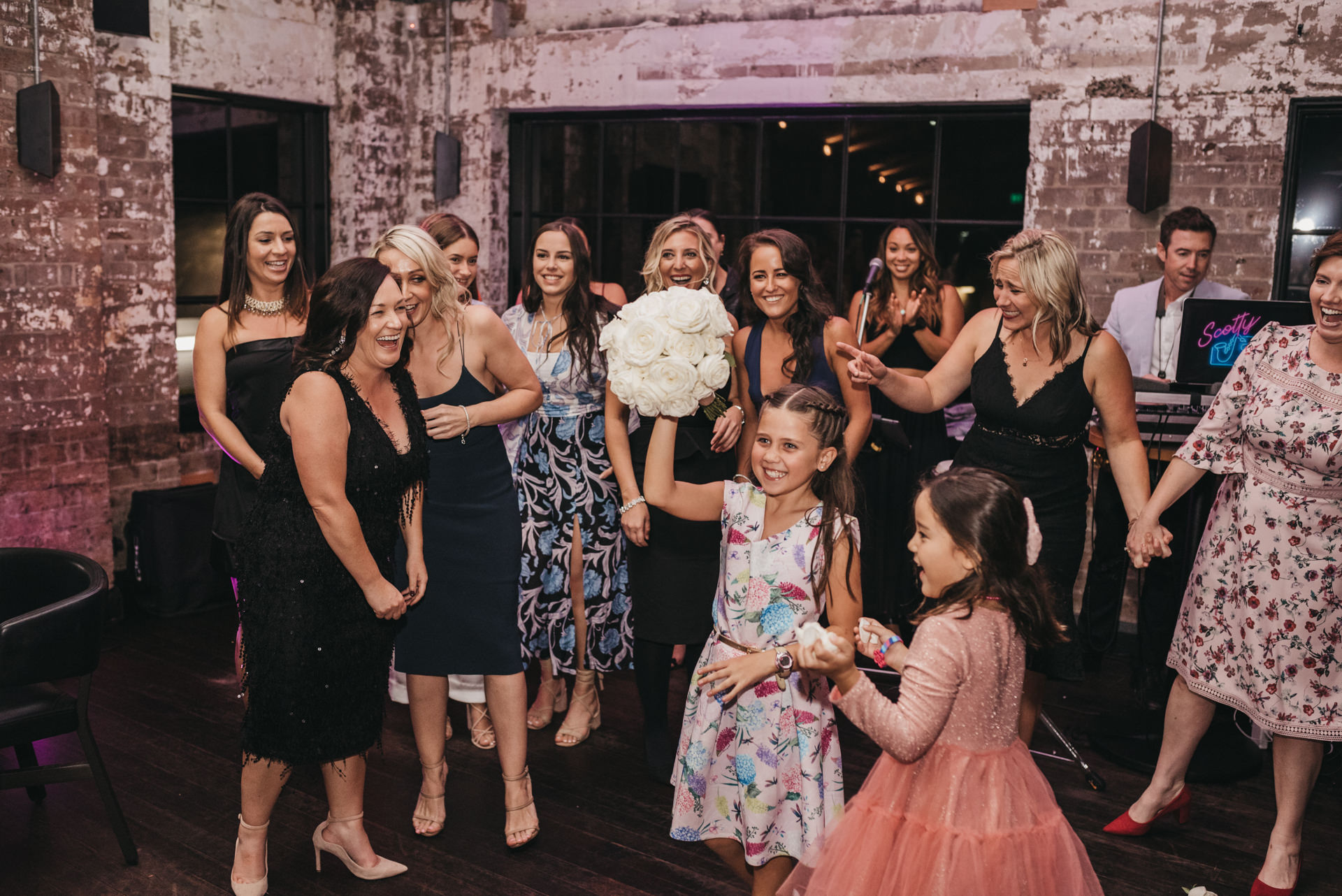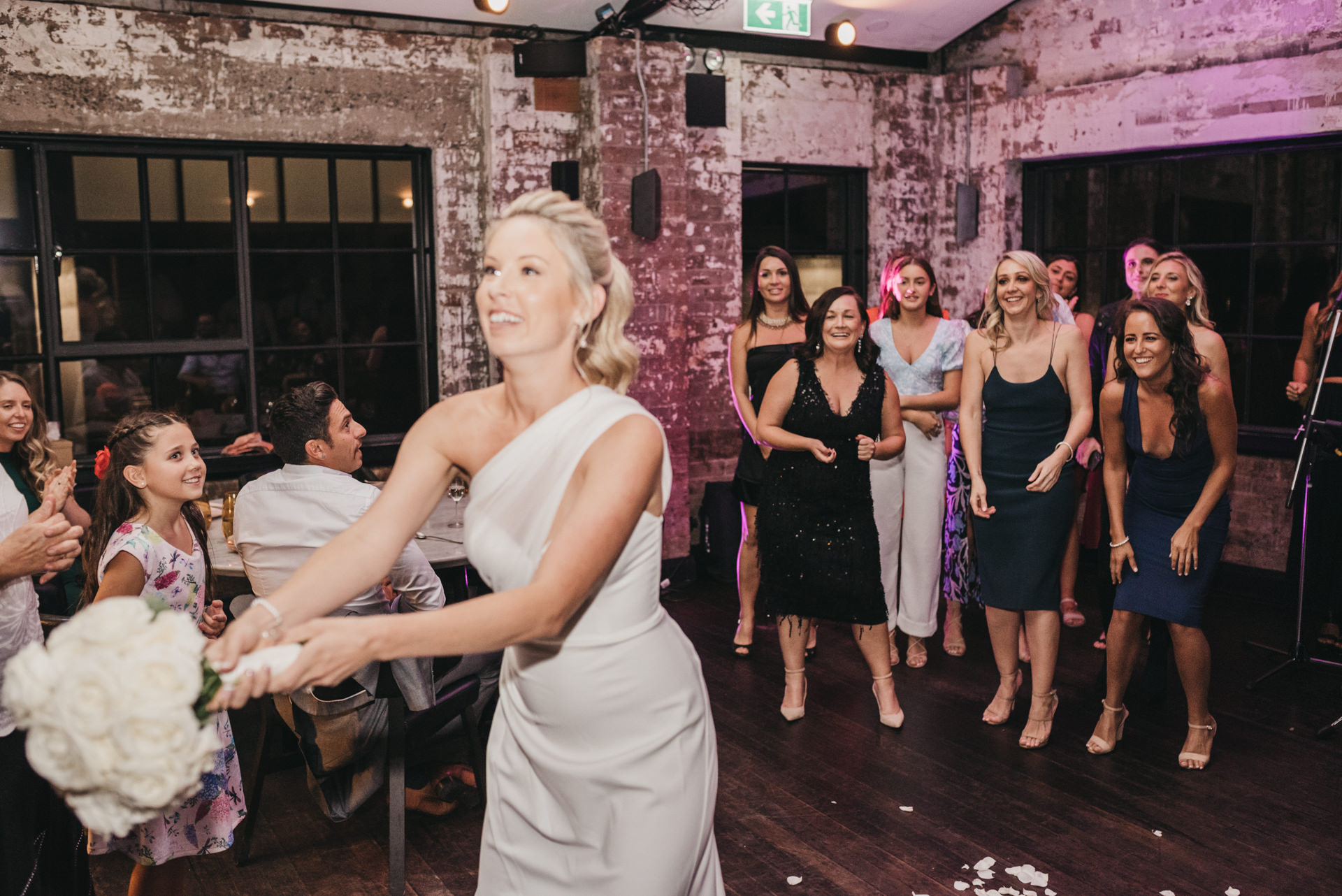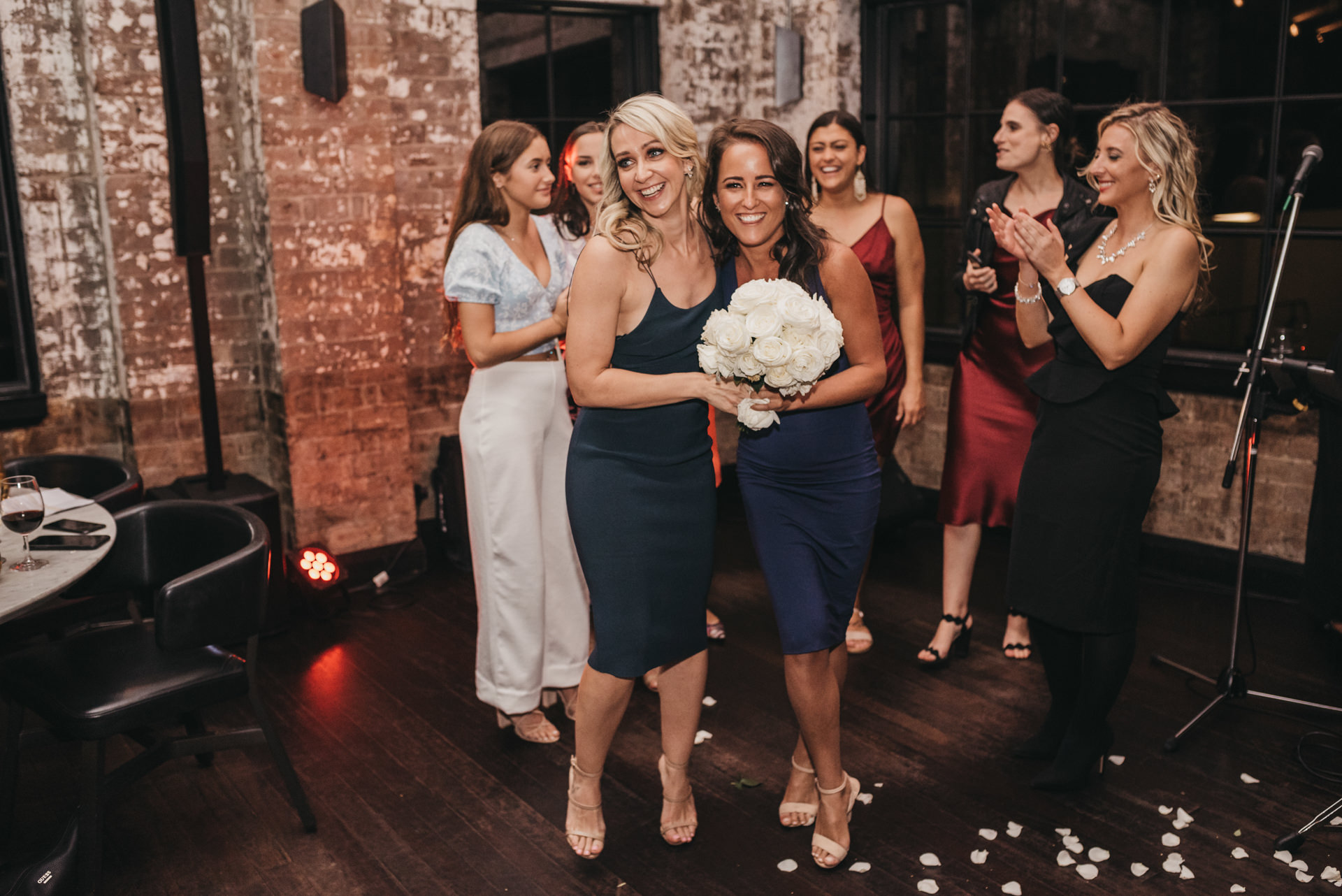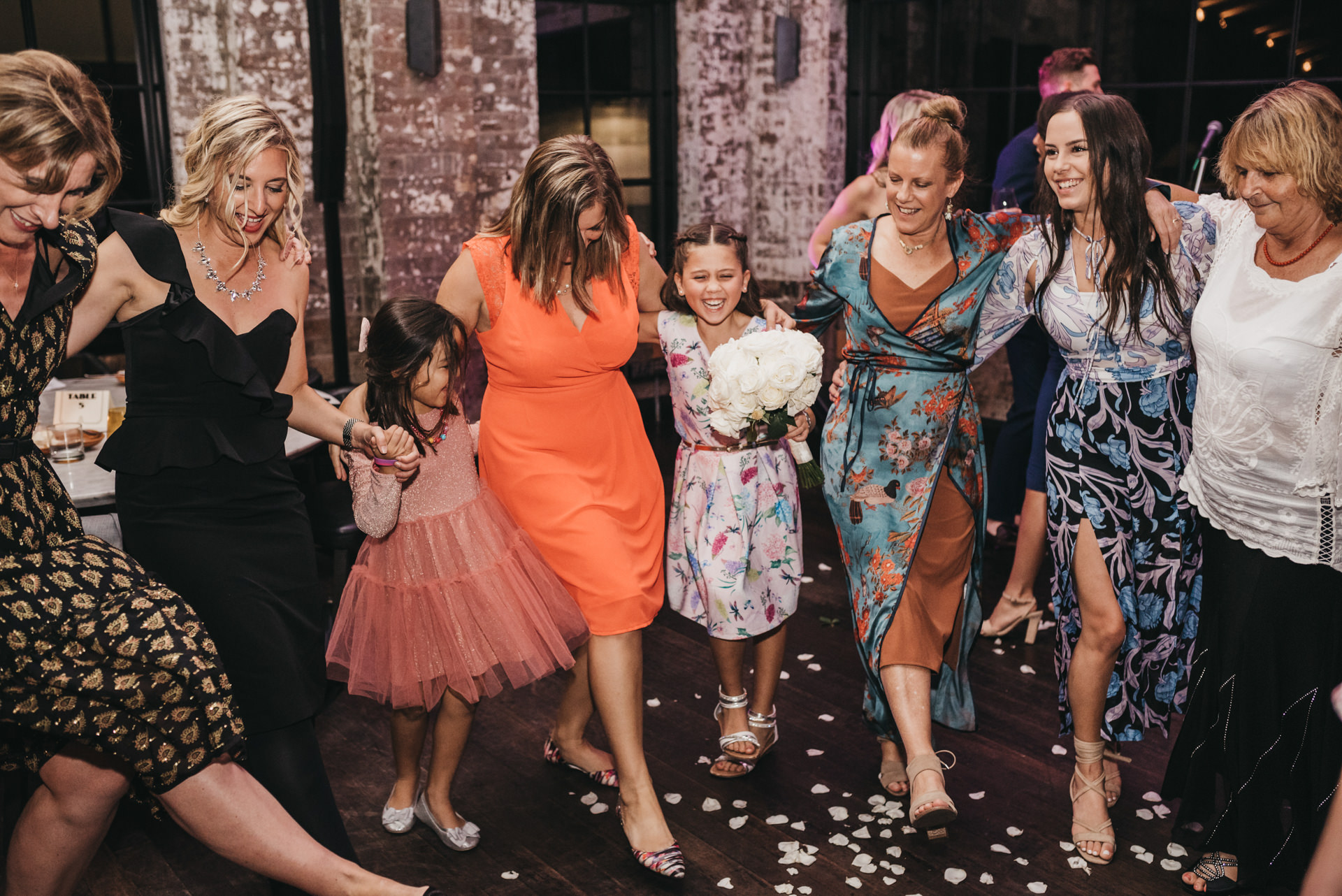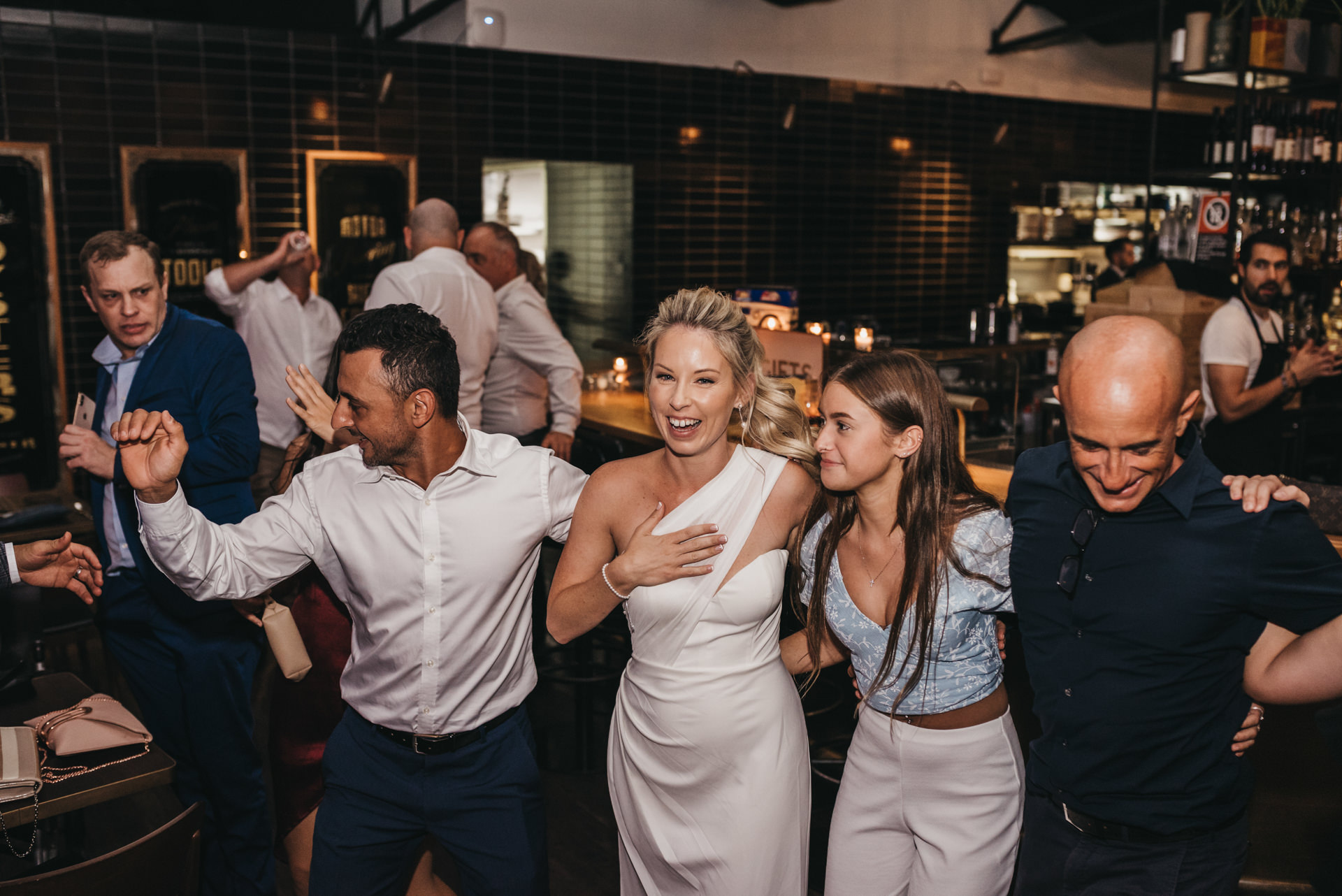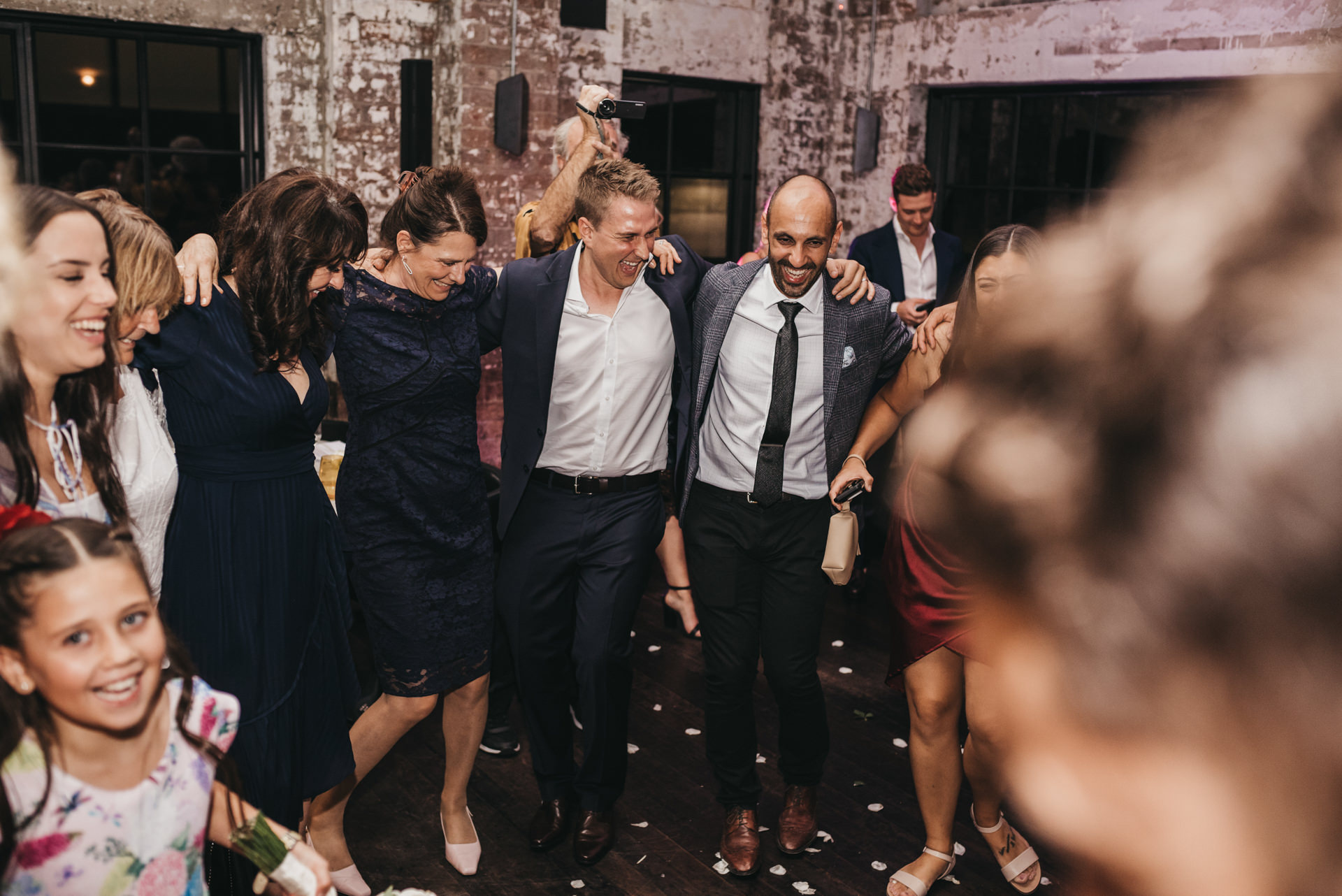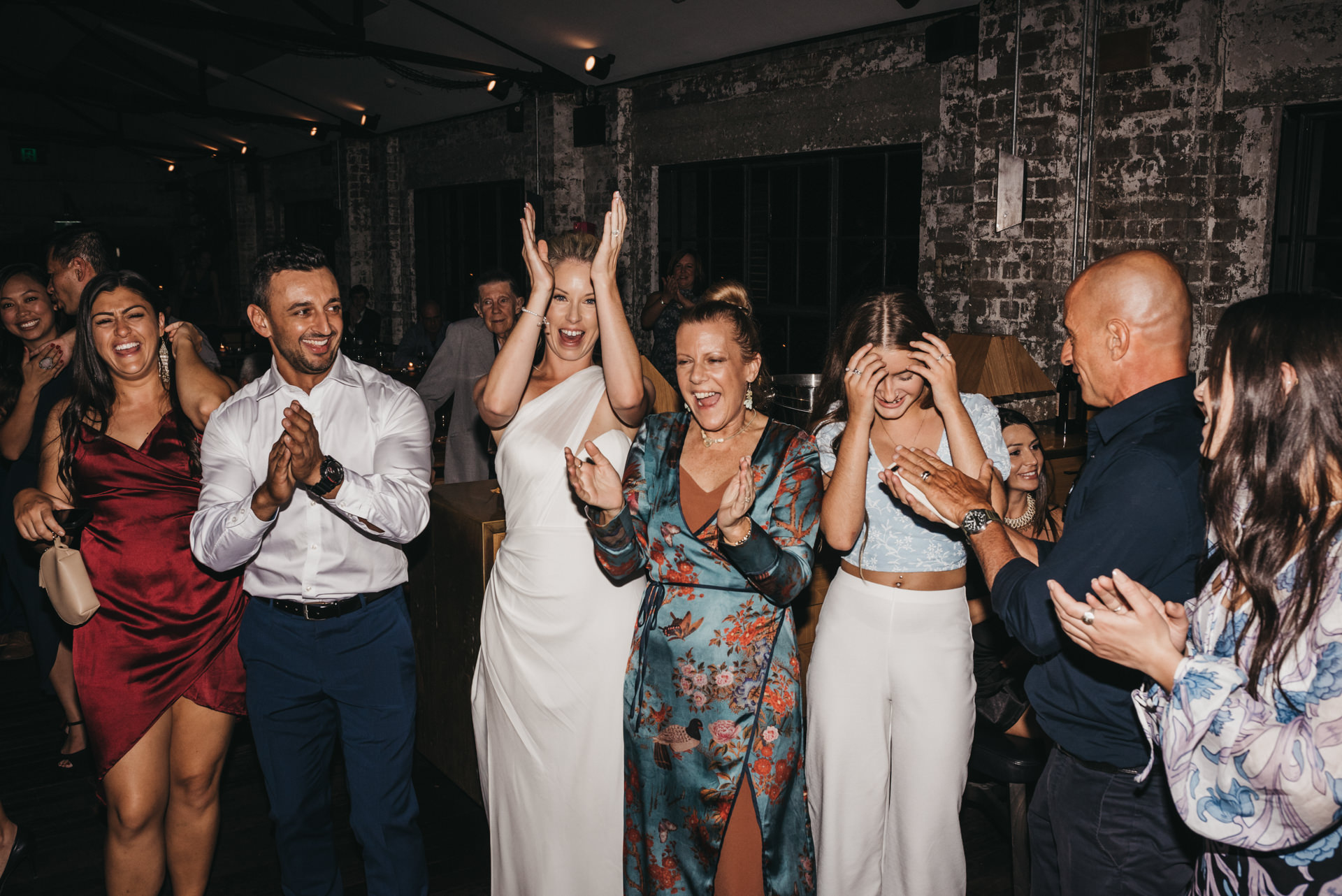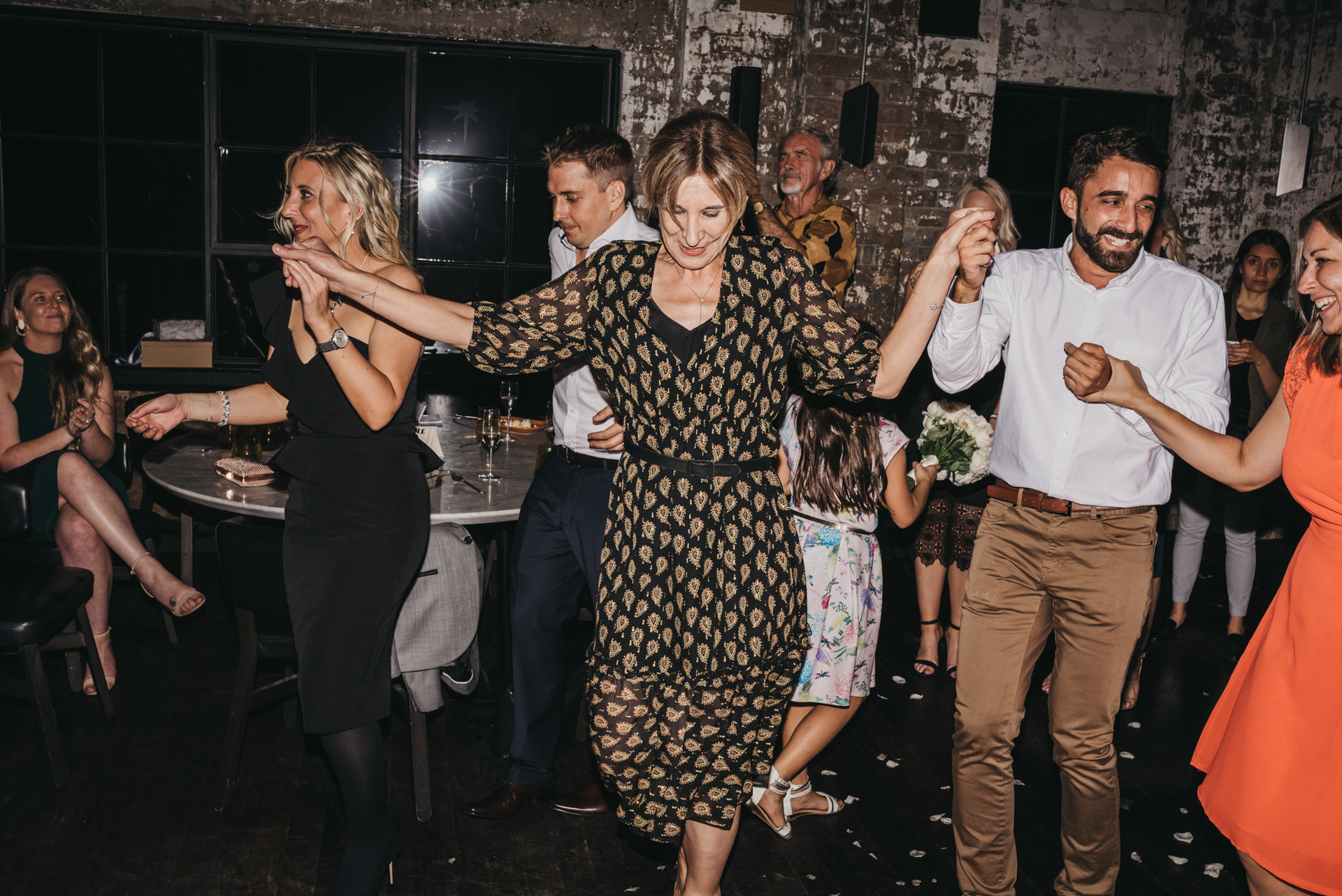 Venue: Riley St Garage
DJ | Band: Scotty Sax